Mexico City Restaurant Guide
A unique culinary hub, Mexico City has established itself as an epicentre of innovative gastronomy, building on a rich and extensive foundation of food traditions from across Mexico and beyond. The nation's earliest foodways lie in Mesoamerican cuisine; its ingredients and methods begin with the first agricultural communities such as the Maya who domesticated maize. Originally built on water, Mexico City's inhabitants continue to have an unrelenting enthusiasm for fish. The city's seafood market, La Nueva Viga, was established in the mid 1990s to meet demands and is the second largest in the world, after Tokyo. Whether preserving indigenous practices or exploring foreign inspirations, the city is home to some of the world's most exciting restaurants, bars and bakeries — Something Curated highlights ten of the best.



Expendio de Maíz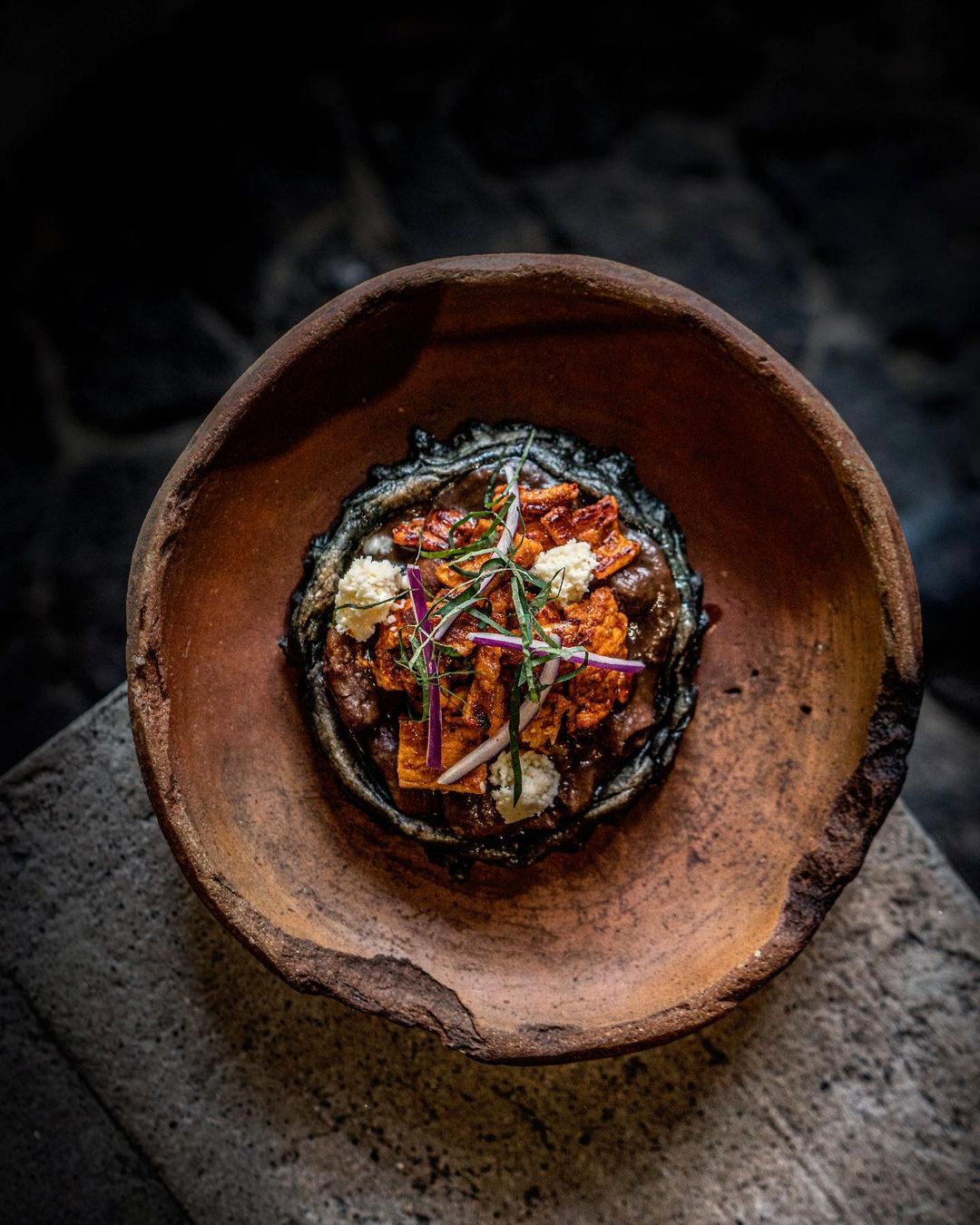 A relaxed eatery located in Roma Norte, Expendio de Maiz has just a few tables, which are always packed, and an open kitchen. The space evolved from Jesús Tornés' market stand at Mercado 100, the neighbourhood's organic farmers market, which features produce from Oaxaca and Guerrero. Tornés extensively researches native ingredients and culinary traditions in rural and indigenous communities, with a focus on the regions of Tlaxcala, Veracruz, and Tabasco. Expendio de Maiz's bold design was realised by architect Ludwig Godefroy; the restaurant's black interior and open fire create a cavernous and rustic atmosphere, feeling almost primordial.



Contramar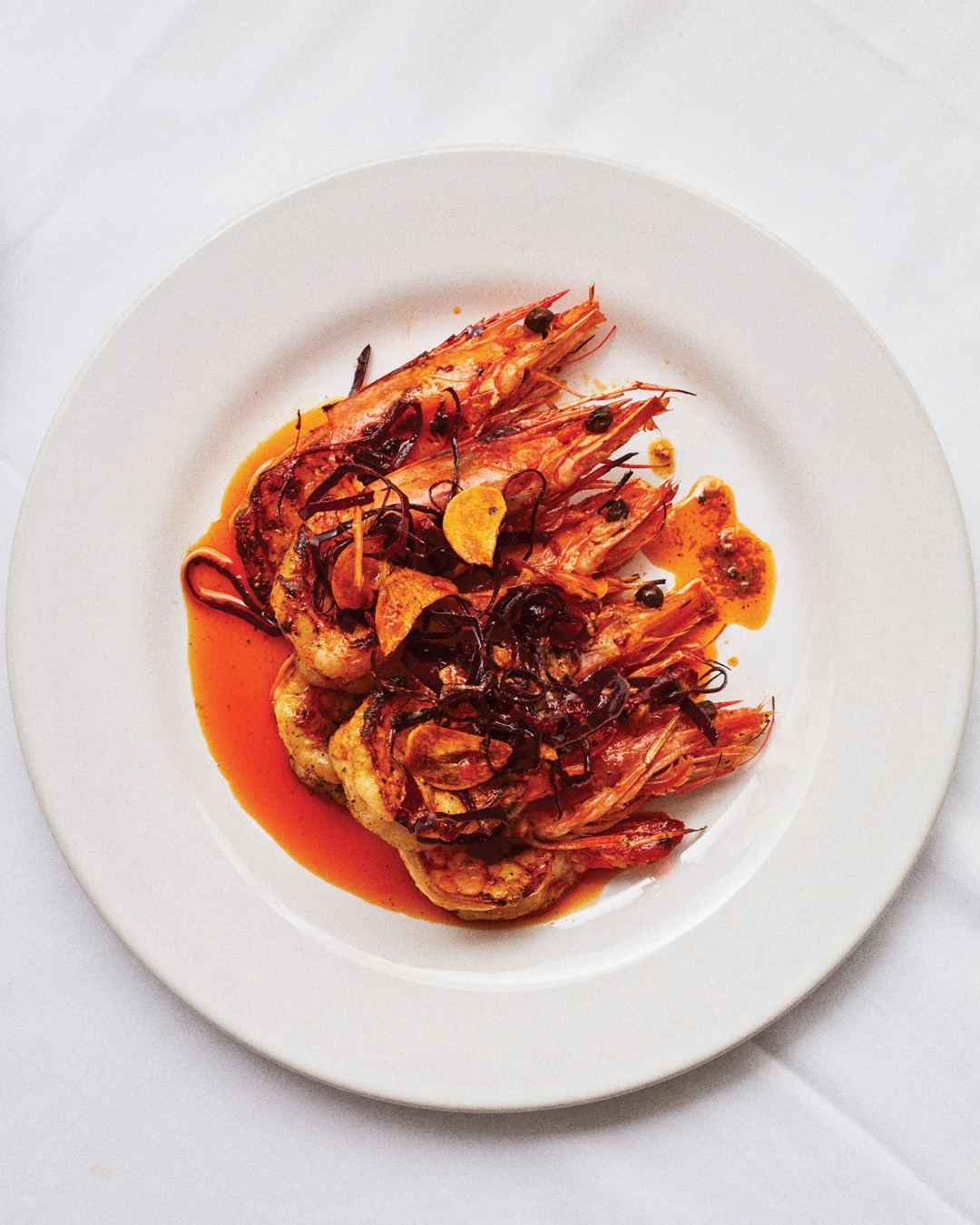 A local dining institution at this point, only fish and shellfish caught fresh each day make the cut at Contramar, a favourite among Mexico City locals and tourists alike. Embracing a wide array of culinary styles from Peruvian tiradito to New England-inspired chowder, chef Gabriela Cámara, culinary advisor to the Mexican president, prepares dishes such as Galicia-style octopus with paprika and olive oil, sautéed shrimp tacos and whole grilled fish dressed in flavourful salsas. Weekend lunchtimes fill out quickly at this bustling eatery, so definitely make sure to reserve ahead.



Molino "El Pujol"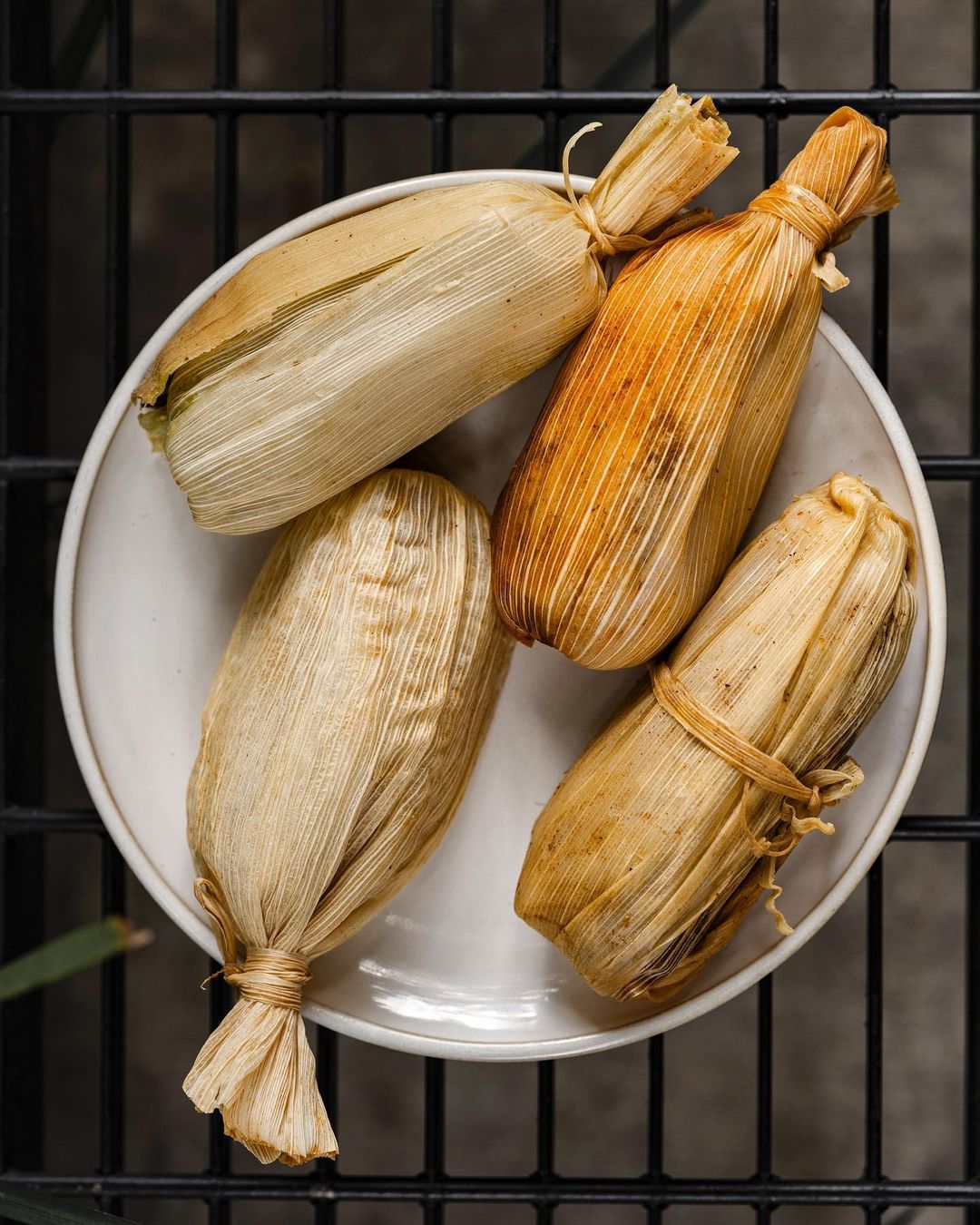 Molino "El Pujol" is the brainchild of Mexico's most famed chef, Enrique Olvera, known for his fine dining restaurants Pujol in Mexico City and Cosme and Atla in New York. Molino celebrates one of the most traditional expressions of Mexican food there is, the much-loved tortilleria. Inside, customers queue at the counter to place their orders, standing in front of walls lined with handmade white tiles resembling kernels of corn. A blackboard lists the establishment's offerings: taco, tamal, elote, frijoles de olla, and salsa miltomate, among other delights. Nearly everything on offer contains corn, including the drinks – atole, agua de maiz, and even the beer.



Em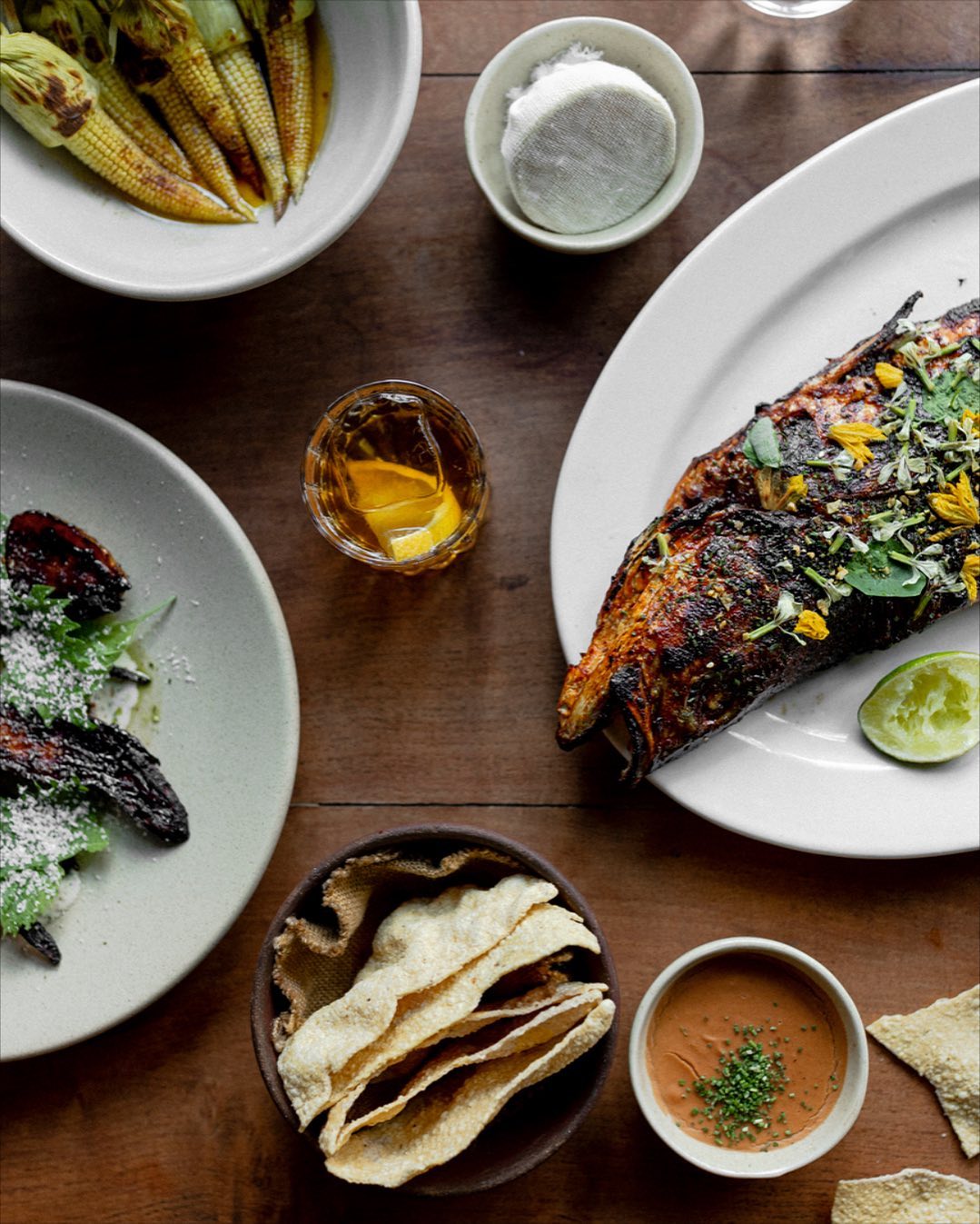 Lucho Martinez is part of a new guard of young Mexican chefs redefining fine dining in Mexico City. His brilliant tasting menu at Em is founded on an ethos of discerning sourcing and uninhibitedly borrows from diverse culinary traditions from across the globe, including Mexican, Japanese, French and Italian cooking. The menu regularly changes according to availability; the grilled fish with miso and chilhuacle and the tuna tostada with fried leek and chilli ash are among the most delicious dishes by Martinez. A dinner at Em is nothing short of an adventure, elegantly presented in the restaurant's unfussy dining room.



LAGO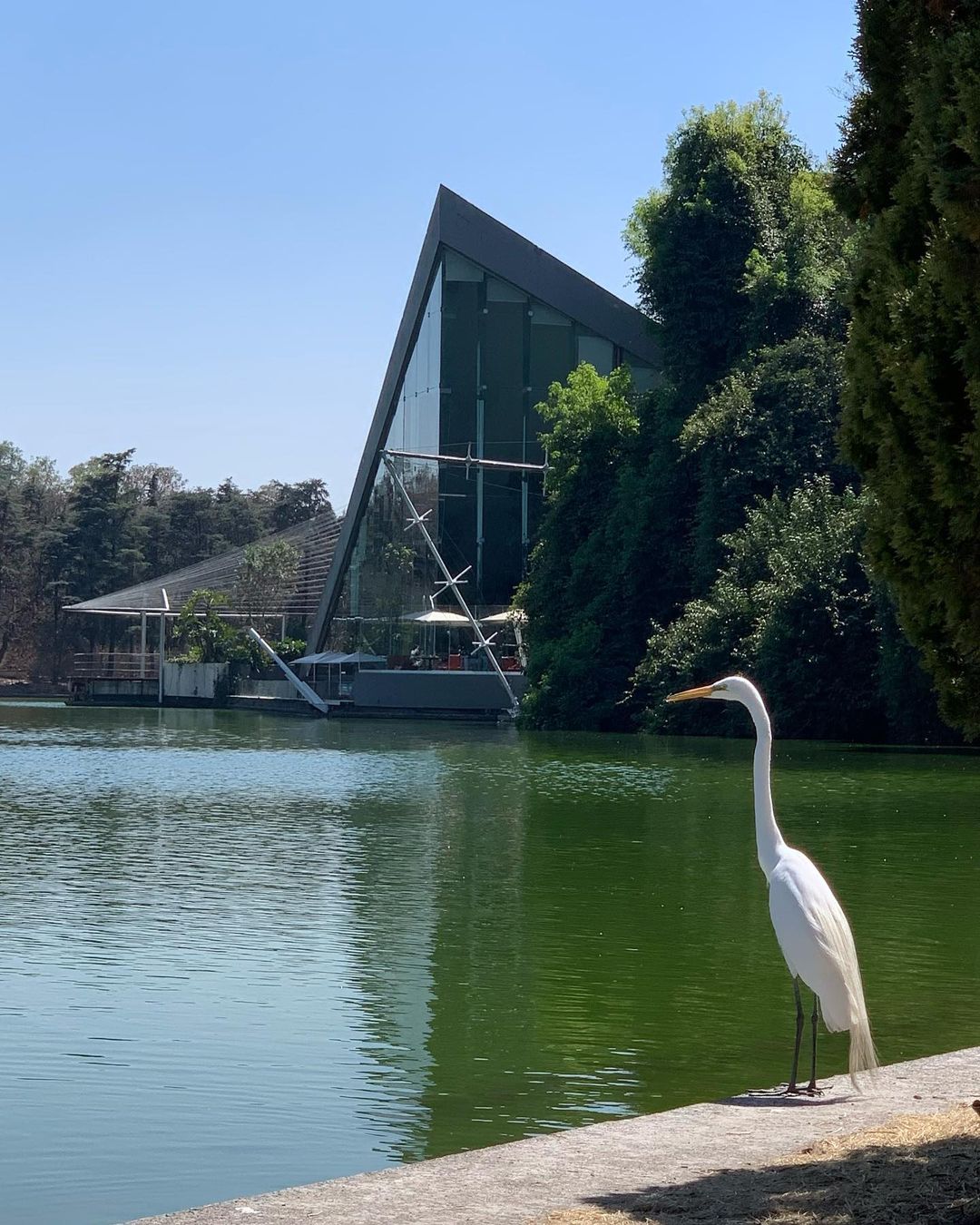 Offering a contemporary take on Mexican cuisine, LAGO is a project that emerged during the pandemic, birthed from a need to rethink our relationship with public space, in particular, Mexico City's Chapultepec Forest, as well as re-examine models of consumption that are often taken for granted. Its founders explain: "From the roots of change generated by this crisis, the opportunity arose to recover and re-signify an emblematic building in Mexico City and give it a new purpose." Conceived by Micaela Miguel, LAGO is a sustainable fishing market that seeks to bring the farm to the table to, over time, contribute to redesigning the food chain and generating value for all its participants.



Siembra Tortillería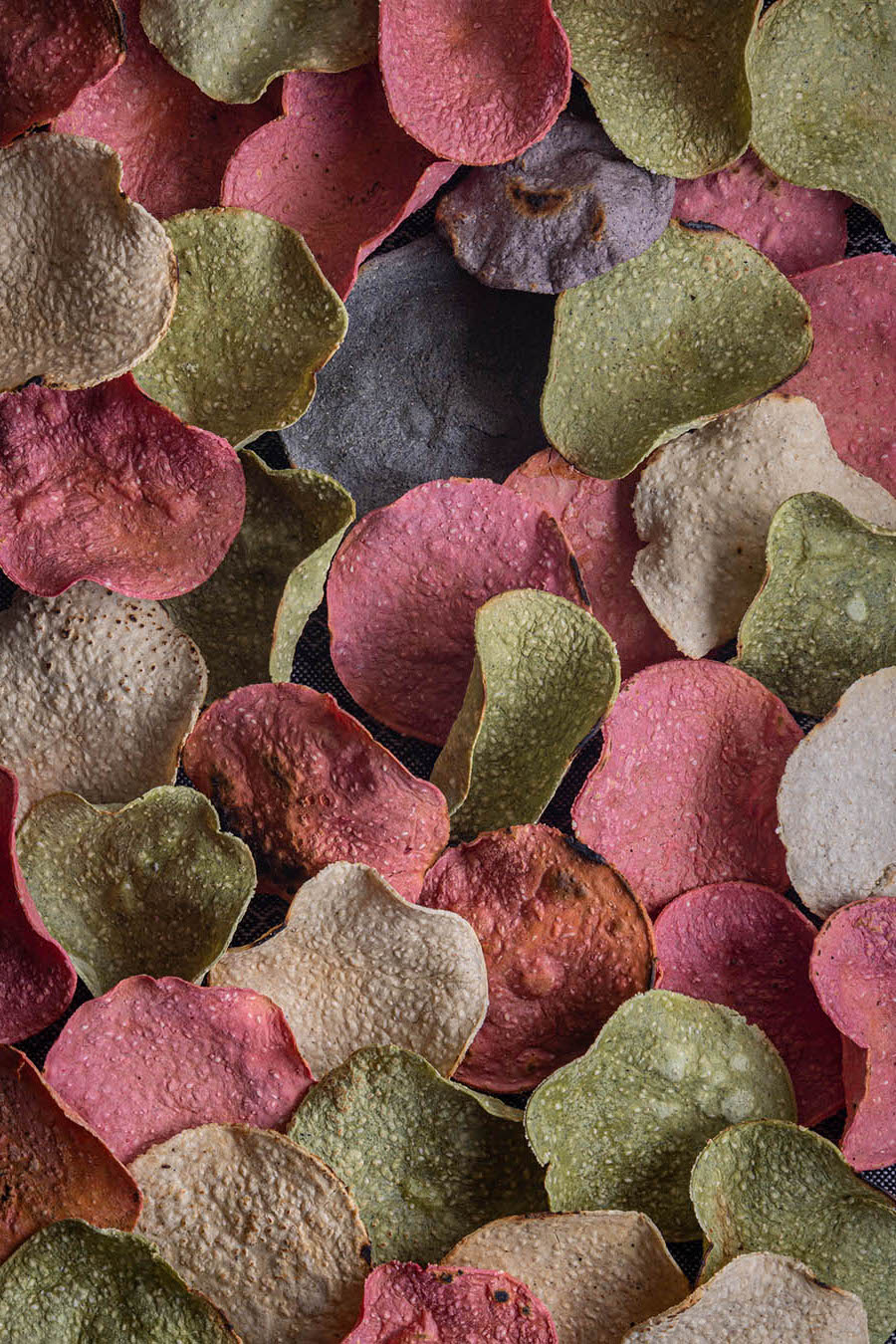 Venezuelan chef Israel Montero has been based in Mexico for the past two decades. During this time he has become fascinated with the country's rich culinary offering and, among other specialities, Siembra Tortillería allows him to shine a light on Tlaxcalan conical corn, or coloured heirloom corn. With an aim to preserve and celebrate indigenous corn varieties, the dining project's intention goes beyond selling tortillas. There are options of tacos, tamales, tetelas, tlacoyos or sopes that take different forms. In addition, discover various other delicacies on sale, such as sauces, tototopos, pork rinds and cheese from Oaxaca and Querétaro.



Forte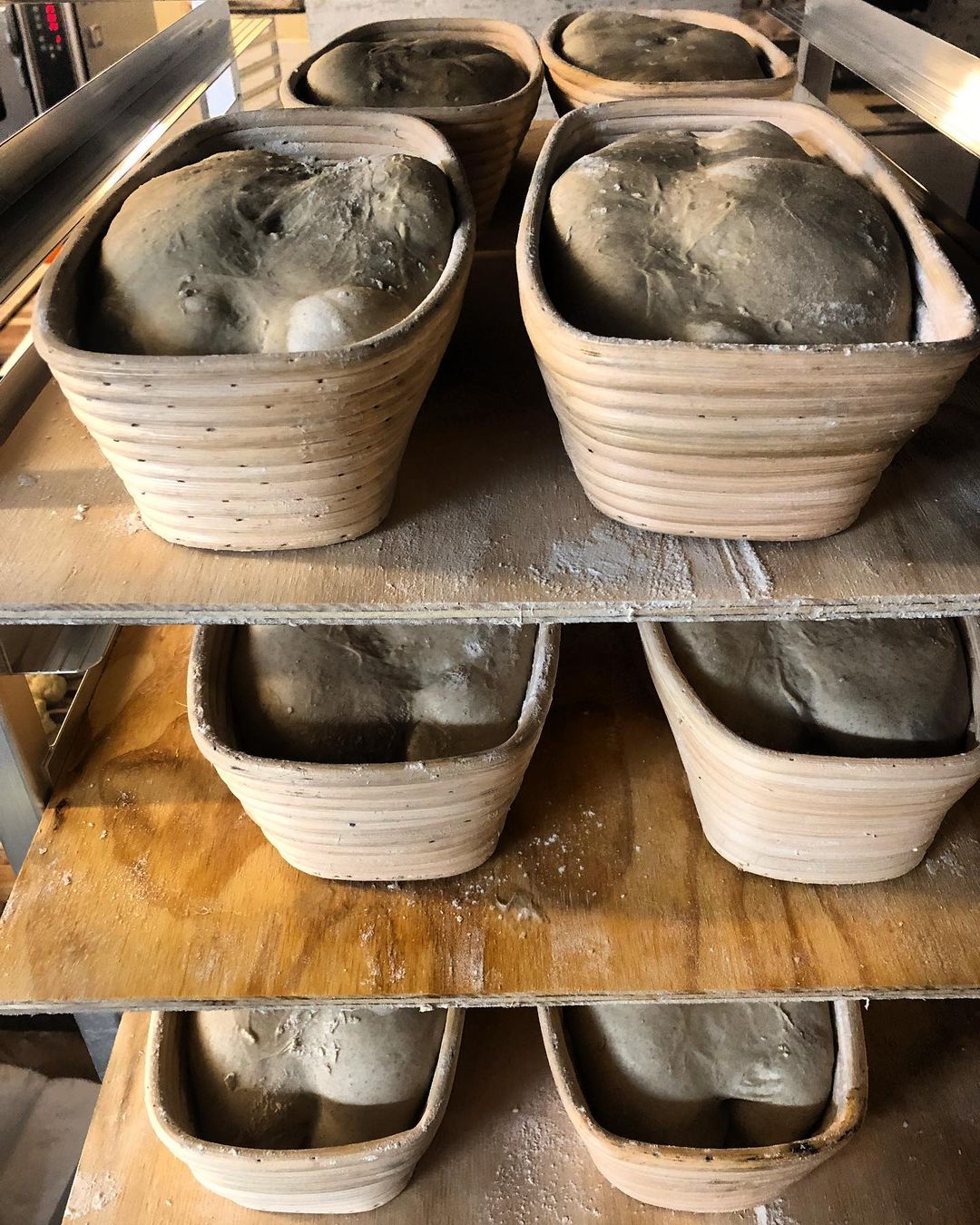 This low-key coffee shop in Roma Norte manages to stand out when passing by, with its simple, sleek grey concrete coffee bar and miniature La Marzocco GS3 proudly sitting atop. Helmed by chef Rafa Rivera, Forte, located in Roma Norte, is a neighbourhood bakery, serving up fresh and delicious pastries and coffee daily, with beans from Pólvora Coffee Roasters, who came first place in the Mexican Brewers Cup Championship in 2017, and where Rivera's brother Julián is the head roaster. As well as cakes and croissants, on Fridays and Saturdays, it is worth visiting Forte for their delectable pizzas, which are as wonderful as their artisanal beverages and sweet treats.


Máximo Bistrot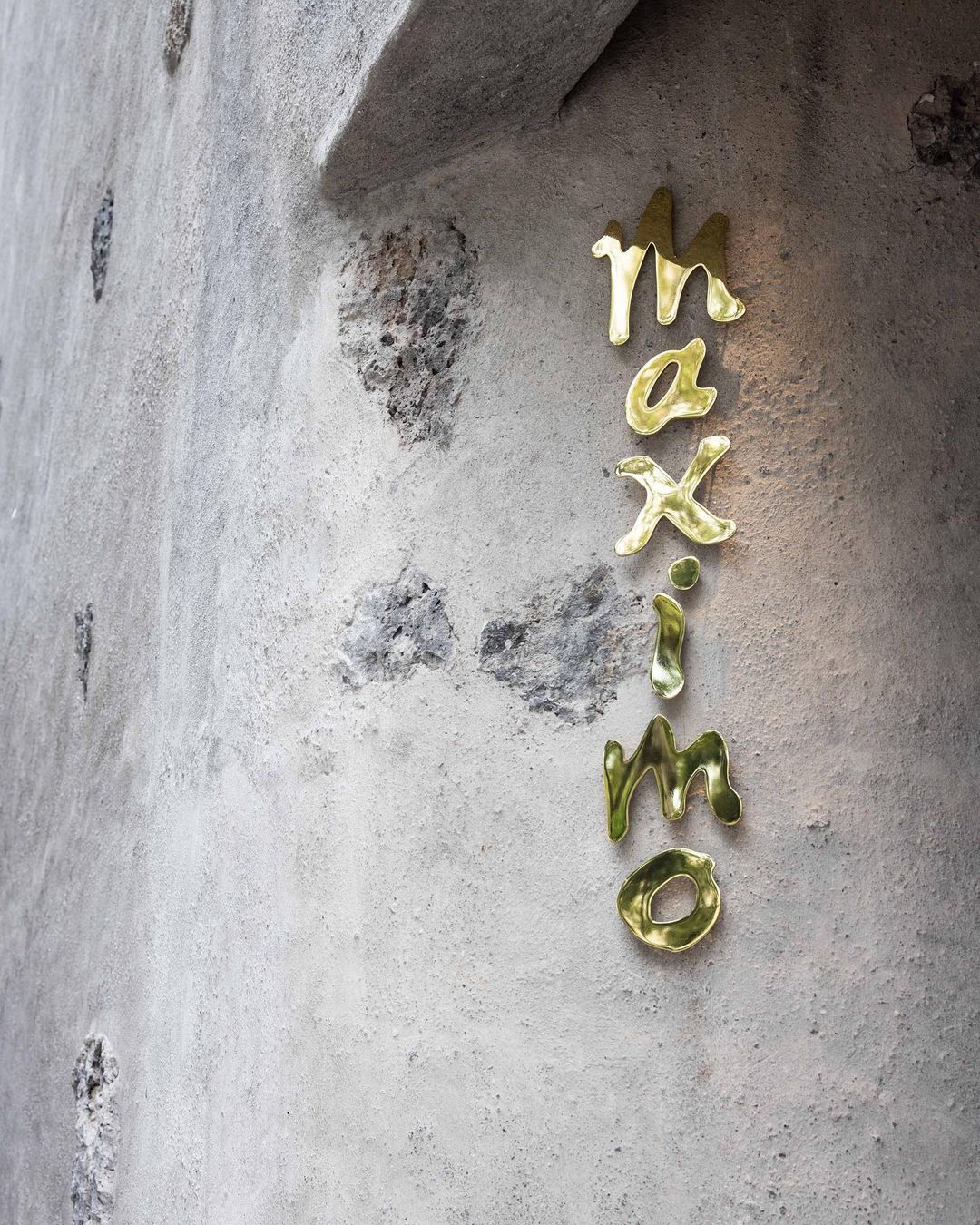 Eduardo García is the celebrated Mexican chef behind Máximo Bistrot. Situated in the lively centre of Roma, the space is softly lit with a half-open kitchen where diners can see cooks at work. The menu changes frequently to reflect the seasons and availability of local produce, and García sources fruits and vegetables grown on the nearby chinampas of Xochimilco and the surrounding estado. The food is bistro-style – think crisp-skinned trout with clams, peas, and wild spinach, or a velvety chicken liver to spread on toast with sweet cherries. Delicate purees, rich spreads, and aromatic sauces appear alongside most dishes.



Hugo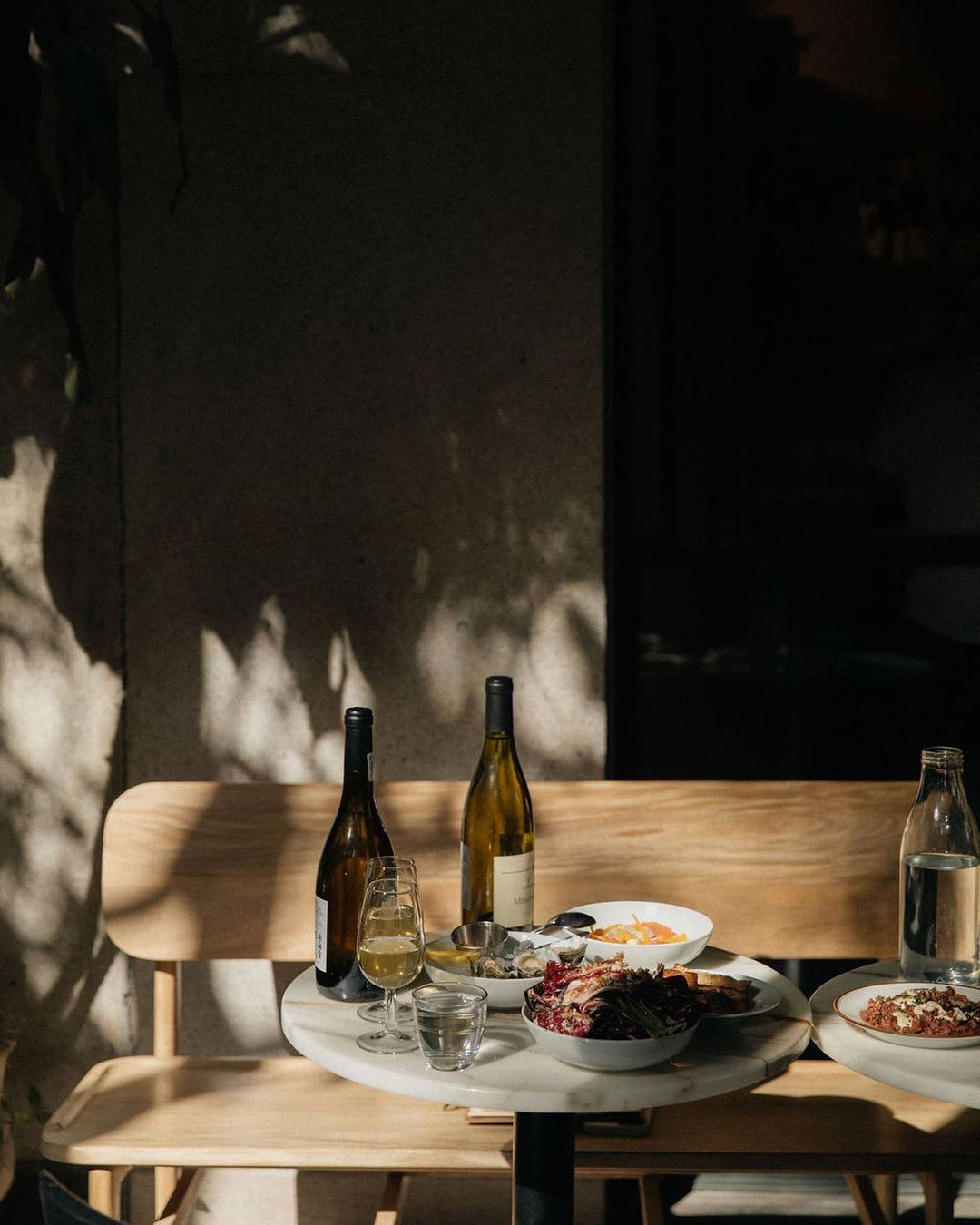 There is a movement around natural wine in Mexico City that has gained momentum in the recent years. Hugo is a New York transplant with a Mexican twist. The establishment's wine selection is unsurprisingly its highlight, largely natural, many from Mexico's wine region in Valle de Guadalupe, along with one of the widest selection of orange wines available in the city on offer. Various small plates, created by chef Michael Crespo, form the foundation of the menu, with simple and tasty dishes like crab salad with celery and mustard and roasted chicken standing out.



Rosetta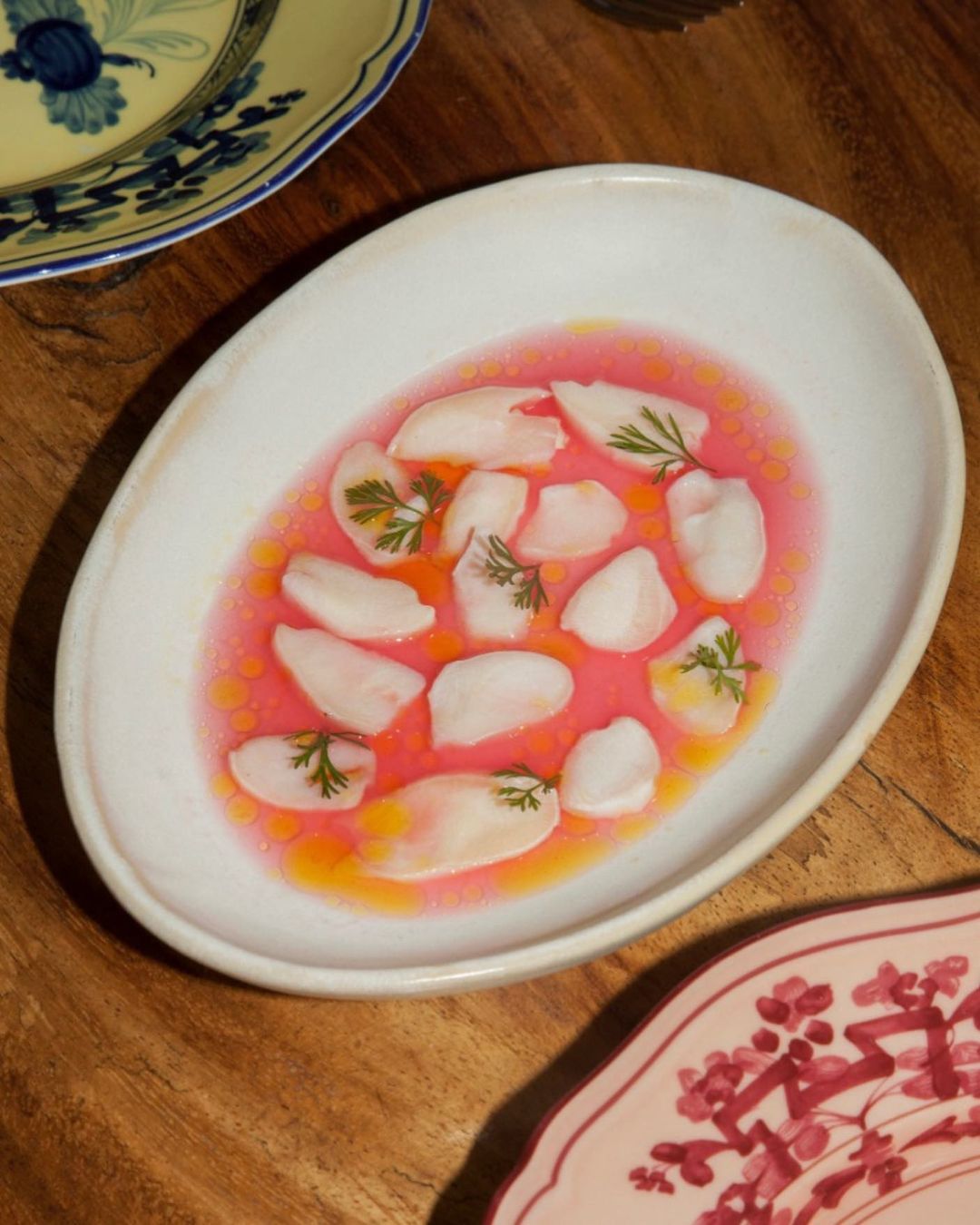 Housed in a generous Porfiriato mansion in Roma Norte, Rosetta's various dining rooms are small, always feeling intimate. The eatery sees chef Elena Reygadas reimagine traditional Mexican dishes through an Italian lens, with colourful flare in the form of pasta dough infused with herbs or beets to produce intense hues, and crispy insects served on edible flowers. A focus on seasonal ingredients sourced from small producers means the menu changes almost daily but reoccurring dishes include corn tamale with celeriac, sea bass with samphire and white mole with fermented carrots. Rosetta also includes an on-site bakery specialising in sourdoughs.



Feature image via @contramarmx