5 Leading Creatives Shaping Chile's Contemporary Art Scene
Chile is the southernmost country in the world, and the closest to Antarctica, occupying a long and narrow strip of land between the Andes to the east and the Pacific Ocean to the west. Following a grisly history of Spanish colonisation, Chile emerged as an authoritarian republic in the 1800s. After a period of relative stability, during the 1960s and 1970s, the country experienced severe left-right political polarisation and turmoil. This development culminated with the 1973 Chilean coup d'état that overthrew Salvador Allende's democratically elected left-wing government and instituted a 16-year right-wing military dictatorship of Augusto Pinochet that left more than 3,000 people dead or missing. The regime only ended in 1990, naturally having a profound impact on the artistic production of the nation. With severe cultural and political influences impacting the practices of modern and contemporary Chilean artists, a sense of resistance in their output is palpable. All working today, Something Curated highlights five instrumental Chilean artists and curators shaping the nation's artistic landscape.



Paz Errázuriz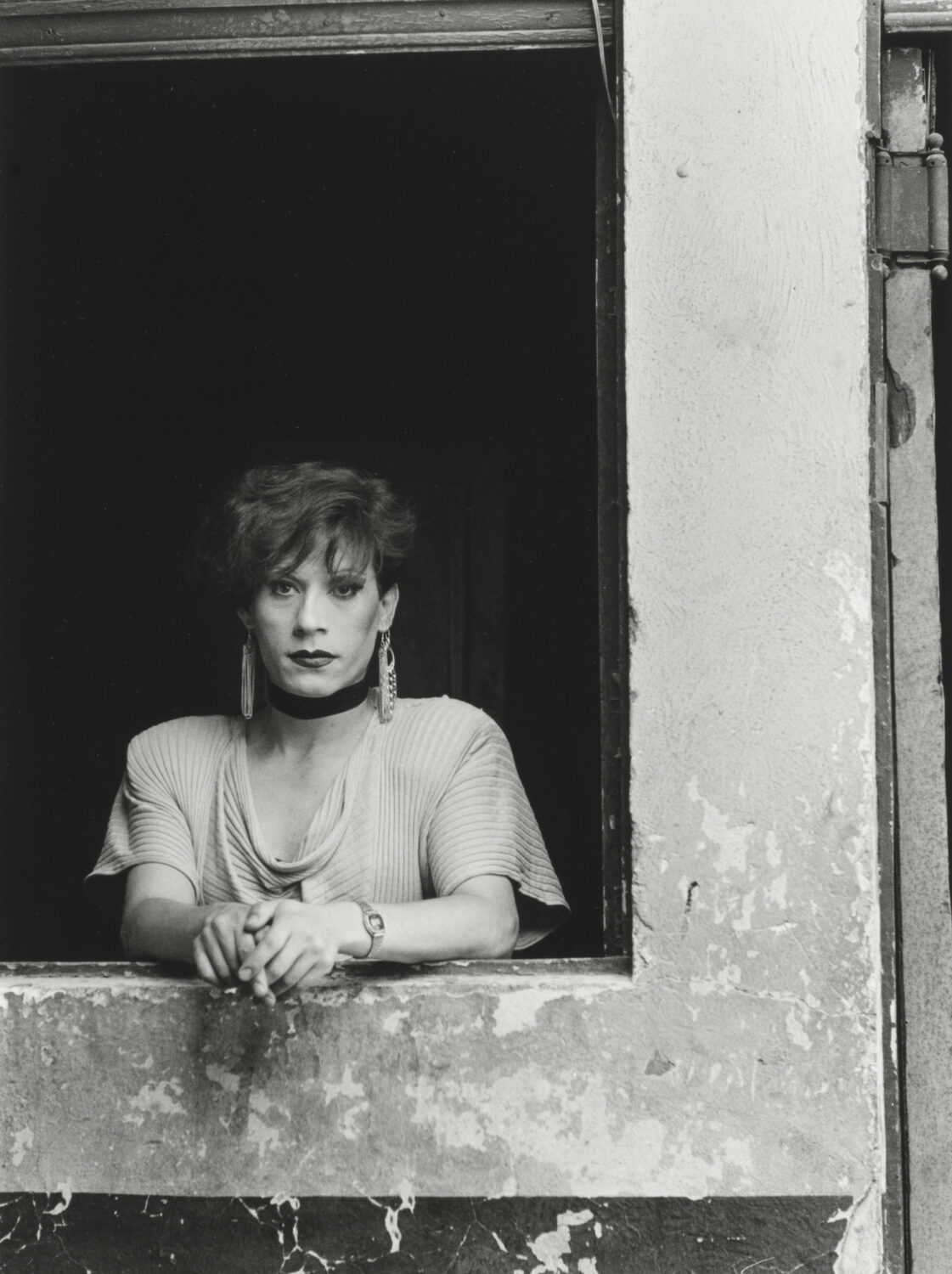 The celebrated Chilean photographer Paz Errázuriz, born in Santiago, is best known for her powerful documentation of marginalised communities in Chile. Strikingly capturing the lives of sex workers, psychiatric patients, and circus performers on film, during the military dictatorship, Errázuriz has said of her images: "They are topics that society doesn't look at, and my intention is to encourage people to dare to look." She was a teacher at a primary school when Augusto Pinochet seized Chile's Presidential Palace in 1973, motivating her to commence her photography career. Errázuriz co-founded the Association of Independent Photographers (AFI), established in 1981 to make it easier for artists in Chile to find legal support and organise exhibitions, and was also a key collaborator of the magazine APSI (an abbreviation of "Agencia Publicitaria de Servicios Informativos"), a Chilean periodical aimed as means of political opposition to the Pinochet dictatorship.



Alfredo Jaar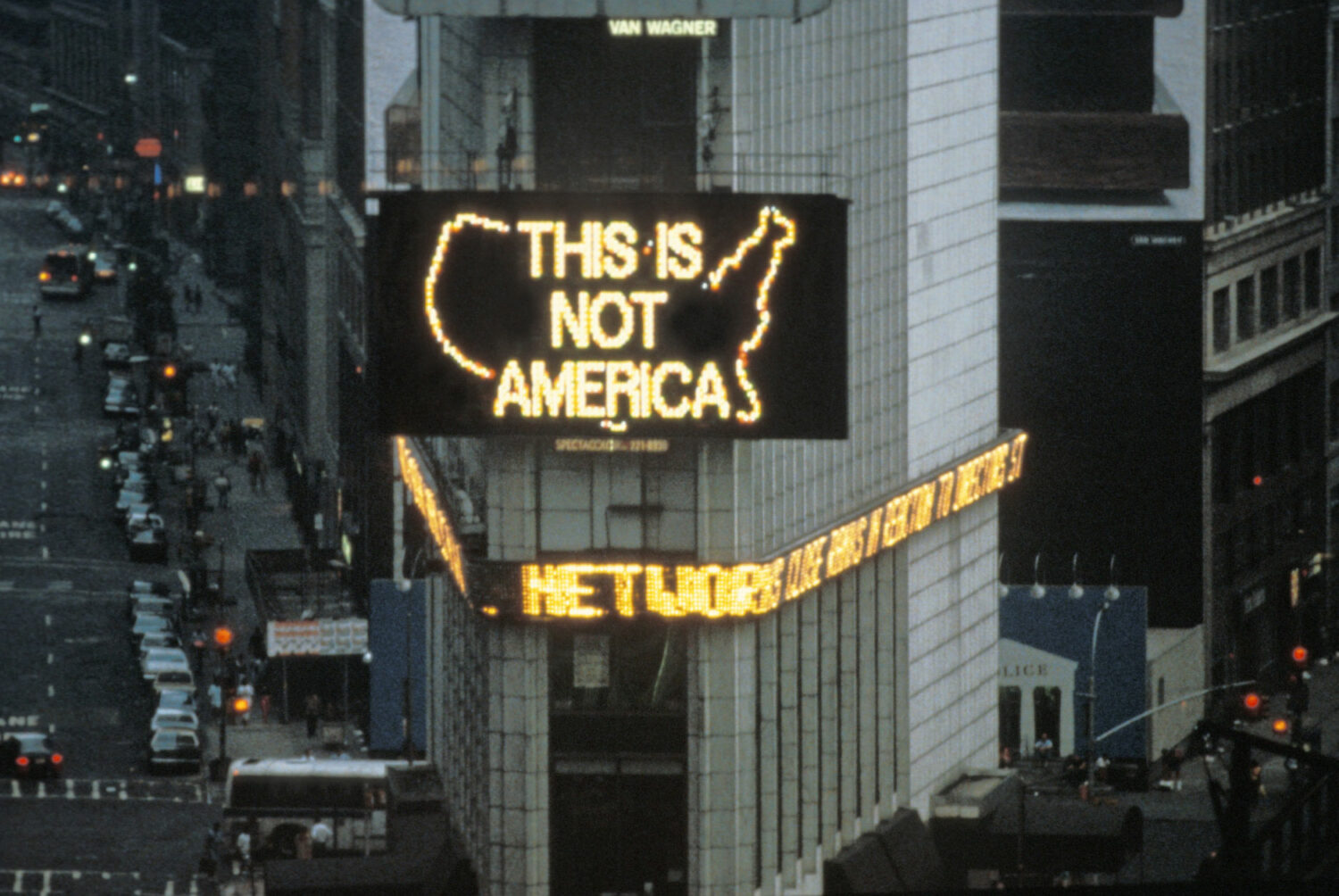 Hailing from Santiago, Chilean-born conceptual artist Alfredo Jaar spent the majority of his childhood on the island of Martinique. When at 16 he returned to Santiago with his family, he took up the study of filmmaking then architecture at the University of Chile. Relocating to New York in 1982, Jaar's work often questions the notion of geography and suggests that geographic boundaries are arbitrary divisions that serve to reinforce systems of power and exploitation. One of his best-known works, A Logo for America, 1987, comprises a sequence of projections on a light board overlooking a US Army recruitment station in Times Square. The projections included an outlined map of the United States with the words "This Is Not America" written across it, the same words written across an image of the US flag, and finally the word "America" across a map of all the Americas — North, Central, and South.



Montserrat Rojas Corradi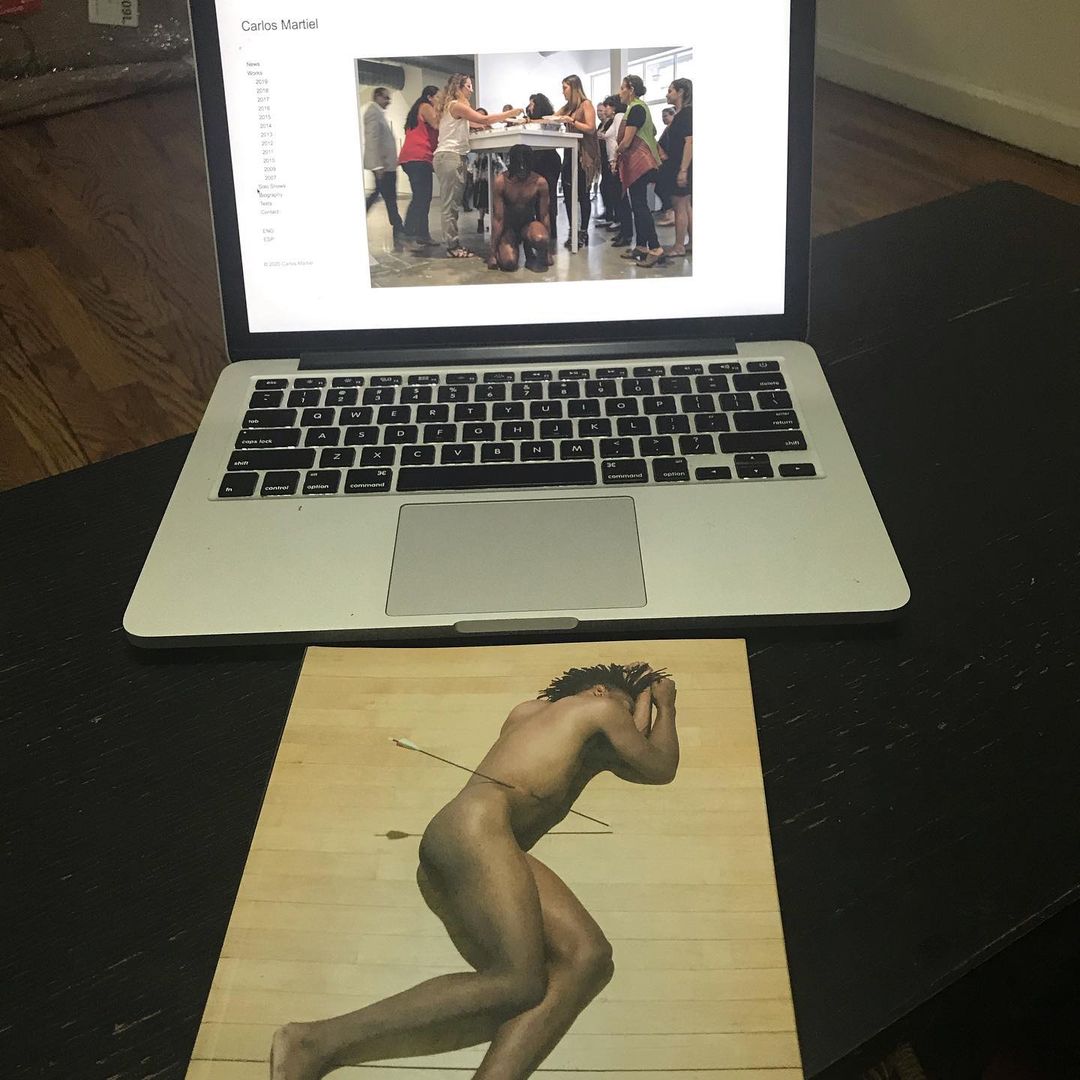 A critical figure responsible for platforming the practices of often-overlooked cultural producers, Montserrat Rojas Corradi is the Curator of Photography at the Santiago Museum of Contemporary Art, Chile. The museum specialises in modern and contemporary art and focuses on the development, study, and dissemination of modern art through its diverse programming. It also concentrates on protecting the cultural heritage that forms its collection, which is made up of over 2,000 pieces. Corradi studied Visual Arts at the University of Chile where she later earned a master's degree in Latin American Studies. She previously worked as Curator of Photography at the Mapocho Cultural Center, and has published numerous works, including Visible-Invisible, Three Photographers During The Dictatorship (2012), among various texts in several magazines and catalogues on topics as diverse as documentary photography, journalism, gender, totalitarianism and memory.



Cecilia Vicuña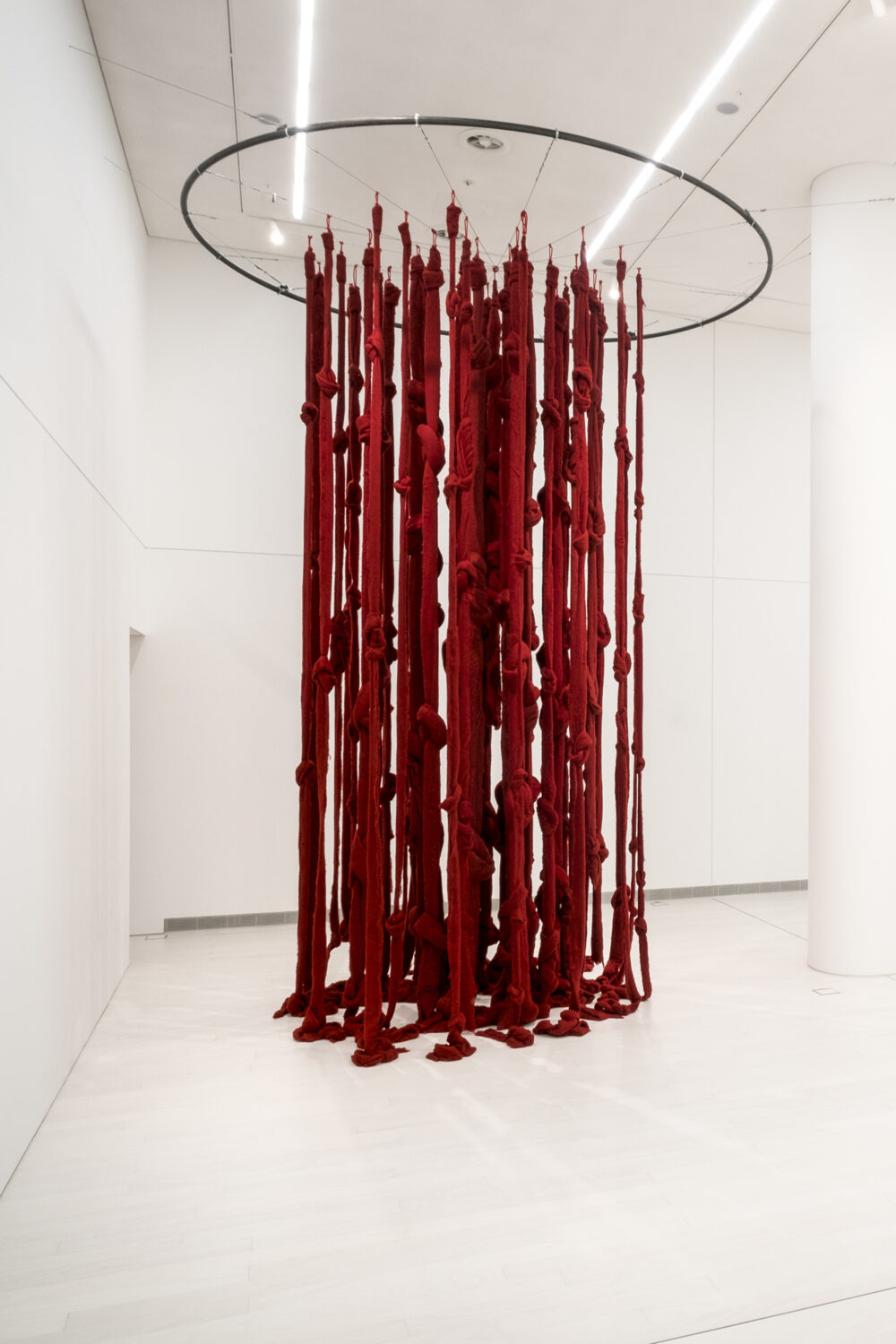 Cecilia Vicuña is a poet, artist, filmmaker and activist. Her work addresses pressing concerns of the modern world, including ecological destruction, human rights, and cultural homogenisation. Born and raised in Santiago, she has been in exile since the early 1970s, after the military coup against elected president Salvador Allende. Vicuña first started making her "precarious works" and quipus, recording devices fashioned from strings historically used by a number of cultures in the region of Andean South America, in the mid 1960s. Her multidimensional works often begin as poems, forming images that morph into film, song, sculpture, or collective performance. These ephemeral, site-specific installations in nature, streets, and museums combine ritual and assemblage. She calls this impermanent, participatory work "lo precario" (the precarious) — transformative acts that bridge the gap between art and life.



Javier Toro Blum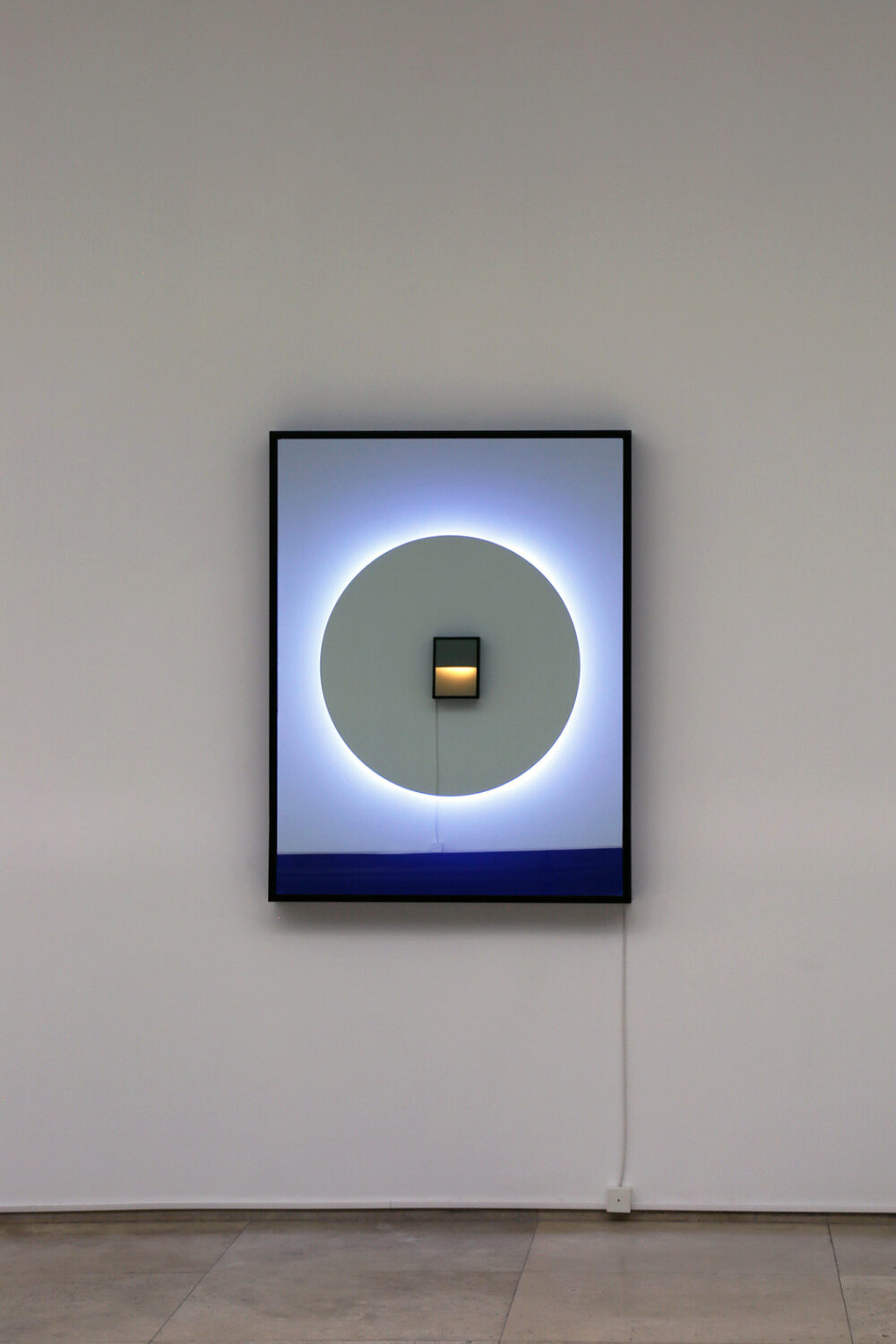 Born in 1983 in Santiago, Chile, multidisciplinary artist Javier Toro Blum studied psychology and art in Santiago, relocating to New York before most recently pursuing his masters in sculpture at London's Royal College of Art. Expanding on his practice, the artist explains: "My focus is on the production of works that generate relationships rather than final results, opening the object to the interaction with its physical and cultural environment to create a symbiotic dialogue between both of them. I have an interest in architecture and in particular for the way in which the works are installed and have the capacity of altering the space, through light, darkness and volume, mediating perception. This is open to the question of how a body of work that is primarily formal and phenomenological is able to permeate the cultural. Thus an interest in the subjective appears, and consequently the need for a conjugation between the observer, the work and the architecture."



Feature image: Cecilia Vicuña, Black Panther and Me (ii), 1978. Courtesy Latin American and Caribbean Fund. © Cecilia Vicuña