5 Artists Exploring The Sculptural Possibilities Of Bread
Bread was inexorably linked with the formation and proliferation of early human societies. From the Fertile Crescent of the Middle East, where wheat was domesticated, cultivation spread north and west, to Europe and North Africa, and east towards East Asia. This in turn led to the formation of towns, as opposed to the nomadic lifestyle, and gave rise to more and more sophisticated forms of societal organisation. Emblematic of sustenance across cultures, bread has long been a subject of interest for artists throughout history. From Vermeer and van Gogh to Jasper Johns and Andy Warhol, bread in its many variations has been memorialised on canvas time and time again. In more recent years, contemporary artists have explored the physical potential of the material as a sculptural medium, casting and baking dough to create unexpected forms, using sliced bread like structural bricks, and even fashioning wearable appendages with familiar loaves. To learn more, Something Curated takes a closer look at five standout examples of bread in contemporary art.



Matteo Lucca, Bread Woman, 2017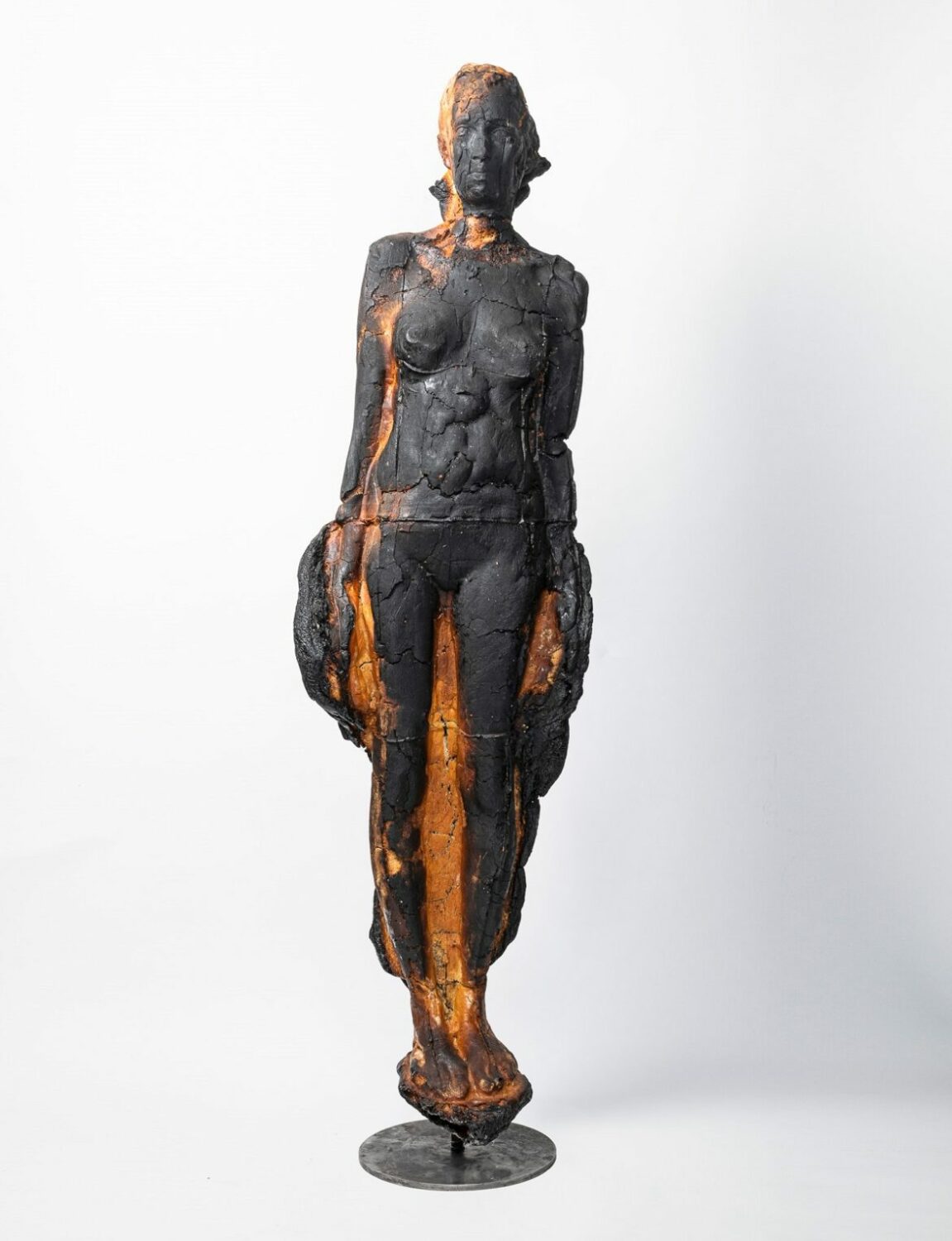 Born in Forlì, Italy, Matteo Lucca's artistic practice explores ideas around nourishment, hospitality, Earth and humanity. Though he has produced a diverse body of work manifesting in various materials, in recent years Lucca has focused on the use of bread, creating impressive sculptures and installations from carefully moulded and baked dough. The transience implicit in the material, bread, even if treated to resist the deteriorating effects of time, is an ode to ephemerality, nodding to a perpetual creative process where nothing ends but transforms in an eternal cycle. The artist's fascination with ancient Etruscan art and death rituals is evident in the aesthetic result of his work, while his making process is something akin to a religious ritual, where the artist enacts the role of the Creator making human forms.



Lexie Smith, Bread On Earth, 2015-present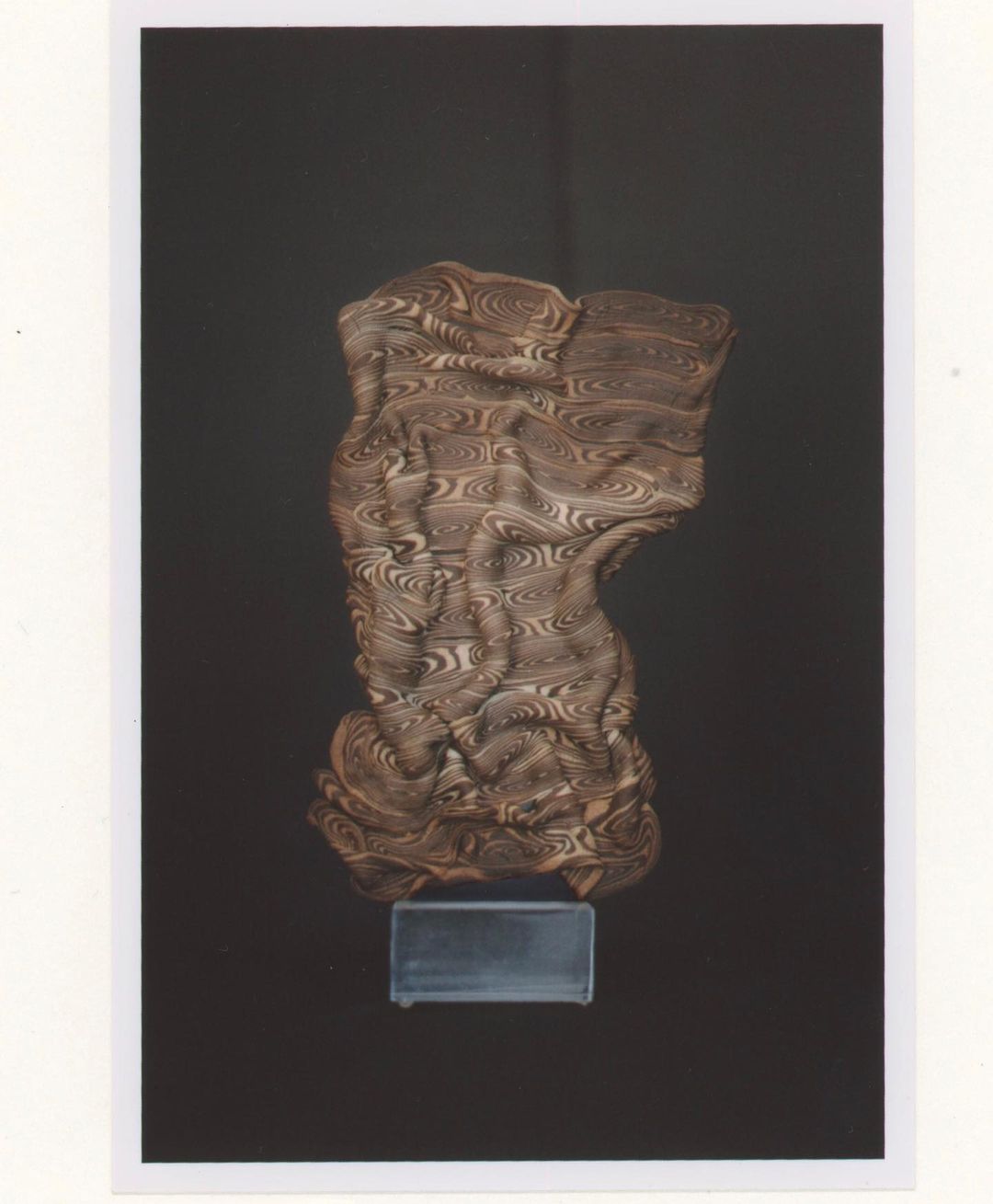 Hailing from New York, researcher, artist and bread maker Lexie Smith began baking as a teenager, going onto work in various kitchens after graduating from New York University in 2010. Smith spent time living on tropical farms in Puerto Rico and Hawaii and worked as a cook and pastry chef in Marfa and Austin, Texas, before returning to NYC in 2013. There she spent a few itinerant years moving between food, art, and design and found herself increasingly drawn to the written word, the baked form, and a tangential union of the two. In 2015, bread began to dominate her creative focus. It was then that she founded the on-going project, Bread on Earth, exploring the political, ecological, social and aesthetic histories and futures of bread and grain through research, teaching, writing, baking, image-making, and agriculture.



Tatsumi Orimoto, Bread Man, 2001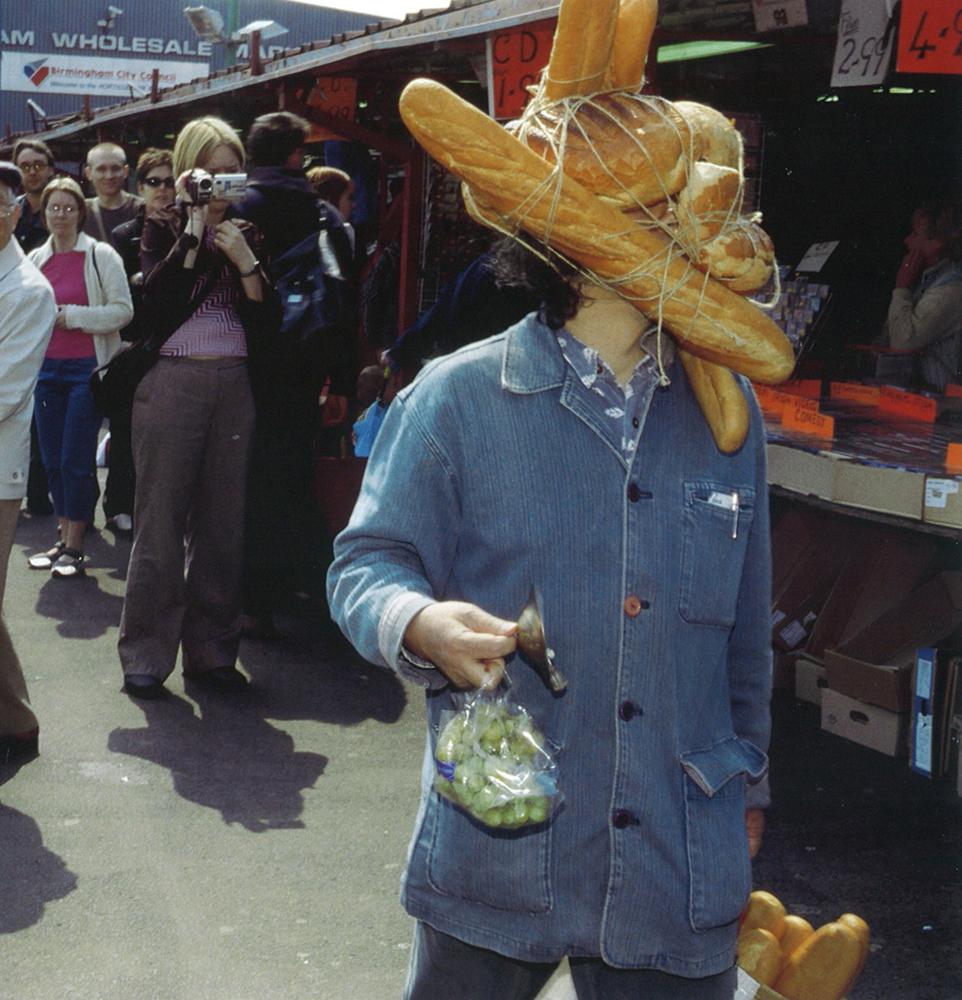 Utilising loaves of bread to form an ersatz mask of sorts that conceals his face, hindering his vision, the Japanese performance artist and photographer Tatsumi Orimoto is perhaps better known as his alter ego, Bread Man. Orimoto has been performing his Bread Man street actions since the early 1990s, obscuring his head, and sometimes those of fellow performers, under various loaves and roaming cities around the world. The artist believes that what matters most is the effect he has on the people he encounters. In his best-known performance, which took place in 2001, Orimoto was barely able to see through his baked headgear as he traversed an open market shaking hands and announcing his presence by ringing a little bell. The overarching reaction prompted by the performance was one of unpredicted camaraderie, the artist observed.



Antony Gormley, Bed, 1980–1981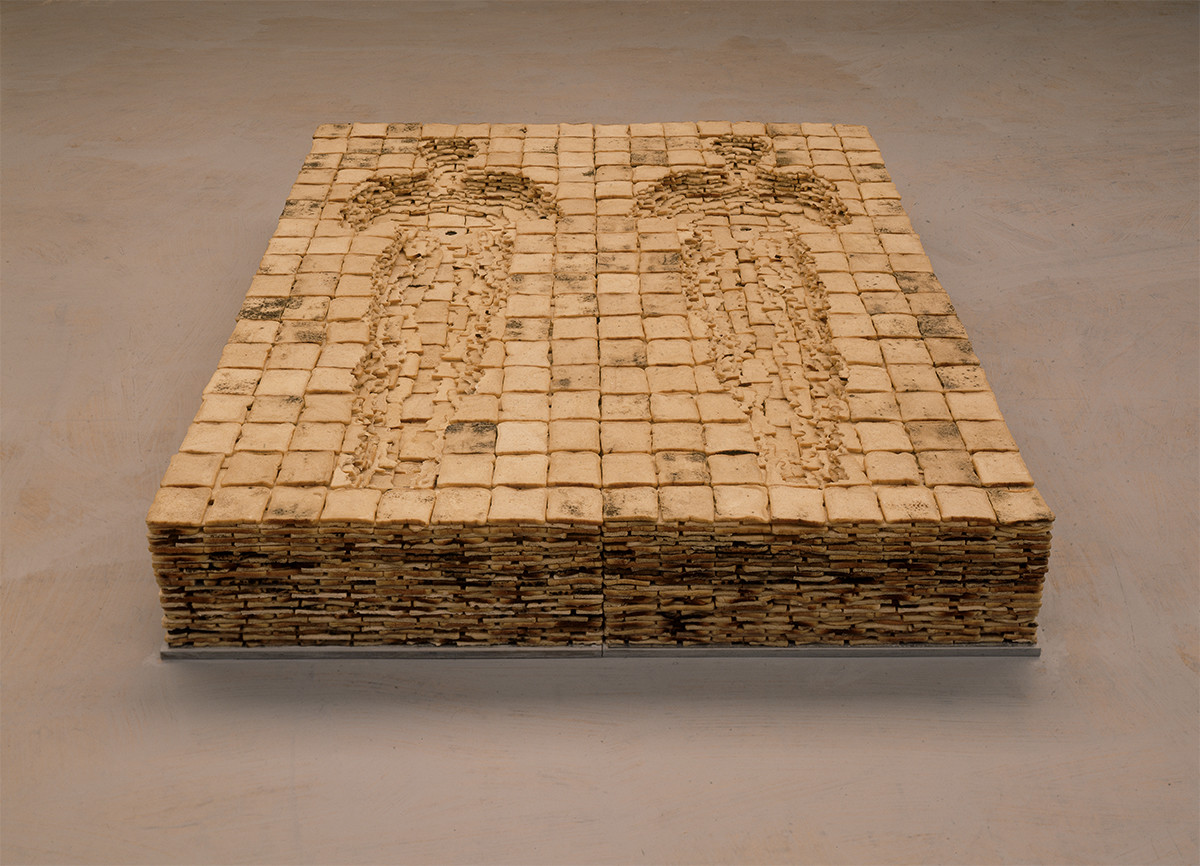 Building upon his Sleeping Place sculptures of the 1970s, Antony Gormley's Bed sees the artist return to the theme of a sleeping place, this time using a double mirror-image representation of his resting body, outlined in the hollows eaten out of layers of sliced white bread. Gormley used 8640 slices of Mother's Pride bread, which he dried and dipped in wax before stacking and layering them to produce the final form. Bed alludes to the Catholic ritual of consuming the body and spirit of Christ, dually symbolised by bread, through the taking of the sacrament. The pose of the absent and apparently sleeping figure, arms folded on the chest, imitates the traditional pose of the dead carved on mediaeval tombs. And the emergence of mould on the bread plainly demonstrates the life-death-life cycle – as one element decays, another organism takes life. 



Marc Quinn, May-September 1991, 1991
In the 1990s, fellow British artist Marc Quinn experimented with employing bread as an artistic medium, exploring themes of eating, survival and ritual in a series of expressive, figurative sculptures. For the artist, bread provided a symbol of metamorphosis, since it materially transforms with heat from the basic ingredients of flour, yeast and water. The finished form of Quinn's bread sculptures is due partly to chance since the dough, which is applied to a metal armature before being fired in a kiln, rises in some places and drops off in others, creating largely unpredictable forms. Among the series, in 1991, Quinn traced around his own hand on bread many times, each time creating a slightly different shape. Installed on a wall, these perishable works form an indexical pattern of the artist's physical identity.



Feature image: Tatsumi Orimoto, Bread Man, 2001. © Tatsumi Orimoto