Quetzalcoatl's Nest: Is Javier Senosiain's Psychedelic Snake House The Ultimate Airbnb?
The Aztec serpent god Quetzalcoatl is the muse of Mexican architect Javier Senosiain's psychedelic and slithering apartment complex just north of Mexico City. Now available to rent via Airbnb, at least in part, El Nido de Quetzalcoatl, or Quetzalcoatl's Nest, is a truly unique creation situated in the verdant ravines of Naucalpan de Juárez. Quetzalcoatl, the god of winds and rain, and the creator of the world and humanity, is represented as an imposing feathered snake. In Senosiain's masterpiece, the jaws of Quetzalcoatl's impressive head open into a large natural cave and the feathered snake's enormous meandering body houses ten uniquely designed condominiums. Born in 1948, Senosiain is widely considered to be one of the pioneers of organic architecture in Mexico. He is behind the celebrated Casa Orgánica, which was completed in 1984 and is now operated as a public museum.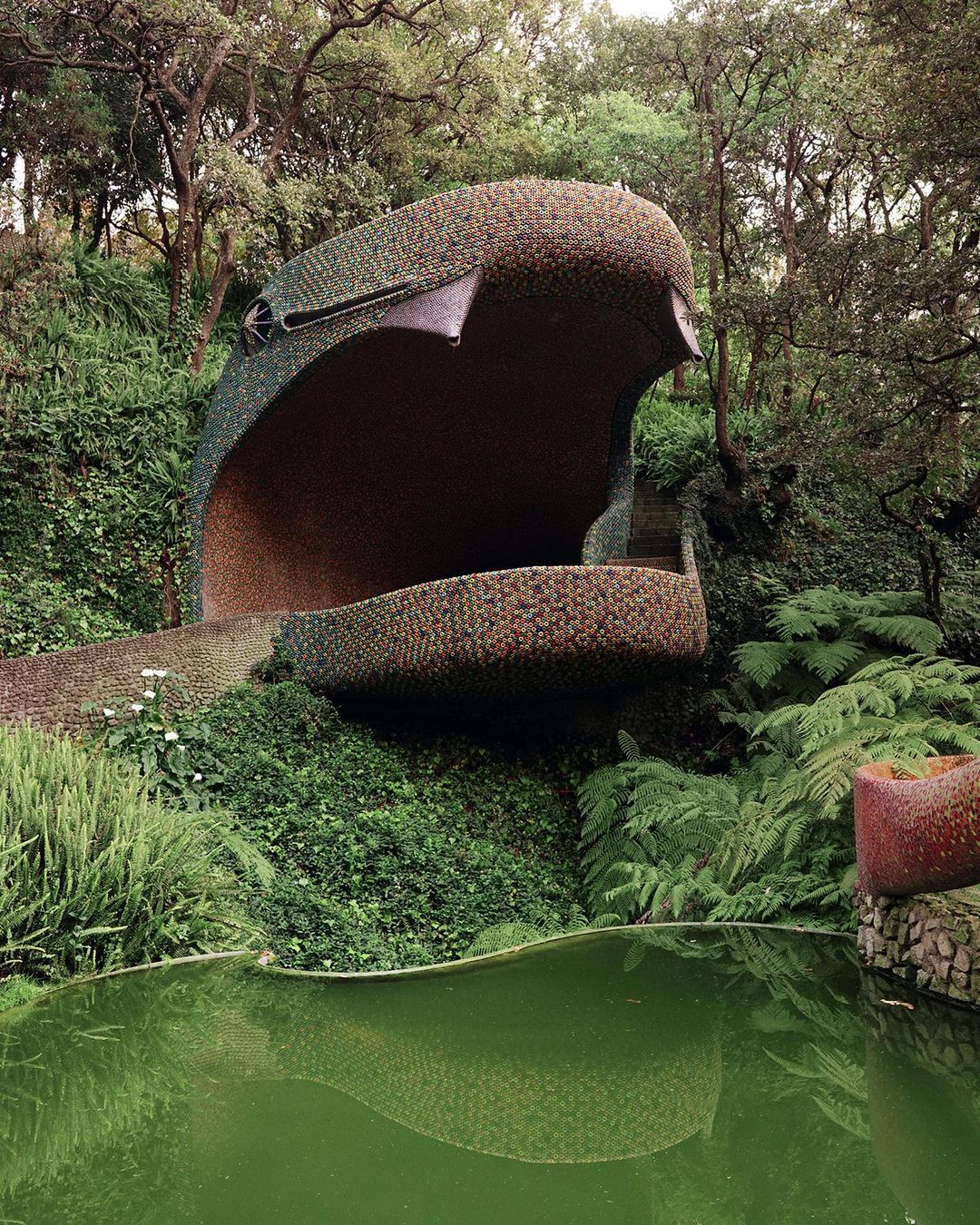 Over his prolific career, he has designed residential and public buildings, offices, industrial plants, as well as centres of touristic activity. A graduate of the National Autonomous University of Mexico, Senosiain currently serves as an Architecture professor at the institution. He has dedicated a large part of his professional life to experimenting with habitable space and its relationship with nature. In designing Quetzalcoatl's Nest, Senosiain has looked to his own heritage and Mexican culture. Navigating the lush and extensive gardens, both the wild and fastidiously landscaped scenes are thoughtfully peppered with Mexican art, often reflected in moving and still water throughout the surreal spaces. Serpent inspired sculptures and intricate multi-coloured mosaics joyously populate Senosiain's inimitably Mexican realm. Commissioned by the architect, these dynamic works were especially crafted for the project by local artisans.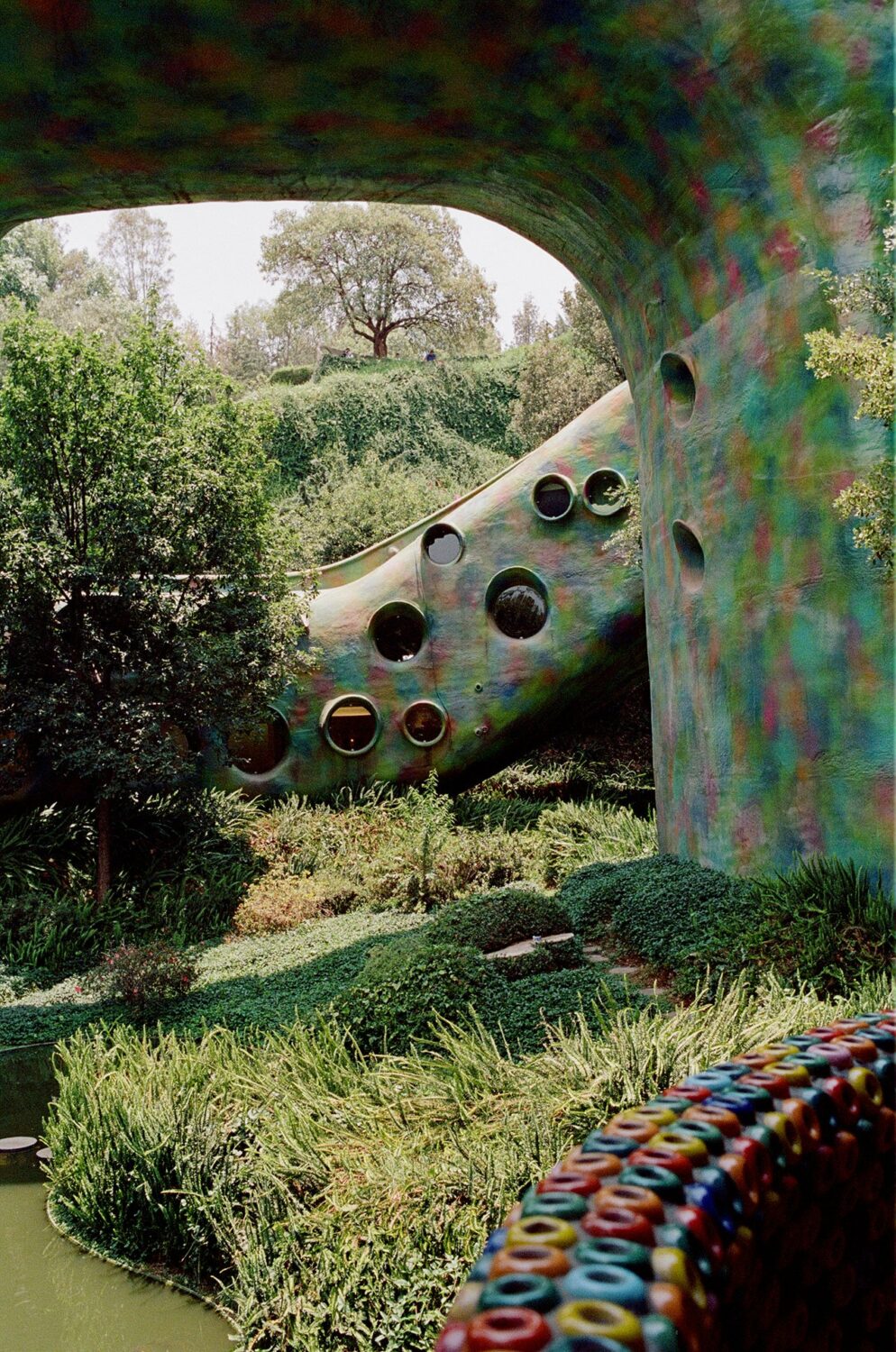 Quetzalcoatl's Nest is one of Senosiain's most representative works of organic architecture. The term organic architecture was coined by the American architect Frank Lloyd Wright, and refers to a type of design wherein buildings are inspired by, built around, and blend in with their natural surroundings. Through Quetzalcoatl's Nest, Senosiain ambitiously furthered his investigation of ferrocement, traditionally a system of construction using reinforced mortar or plaster applied over an armature of metal mesh. A signature of the architect, the extraordinary estate plays endlessly with light and shadow; sprawling open spaces yield to enigmatic pathways dappled with shade. The architect's intention was to create a space that eschewed the traditional architecture of Mexico City, while paying homage to the environment. The structure is built to make use of the natural caves and curves of the terrain, with living spaces spread over 165,000 square feet that meander through the property.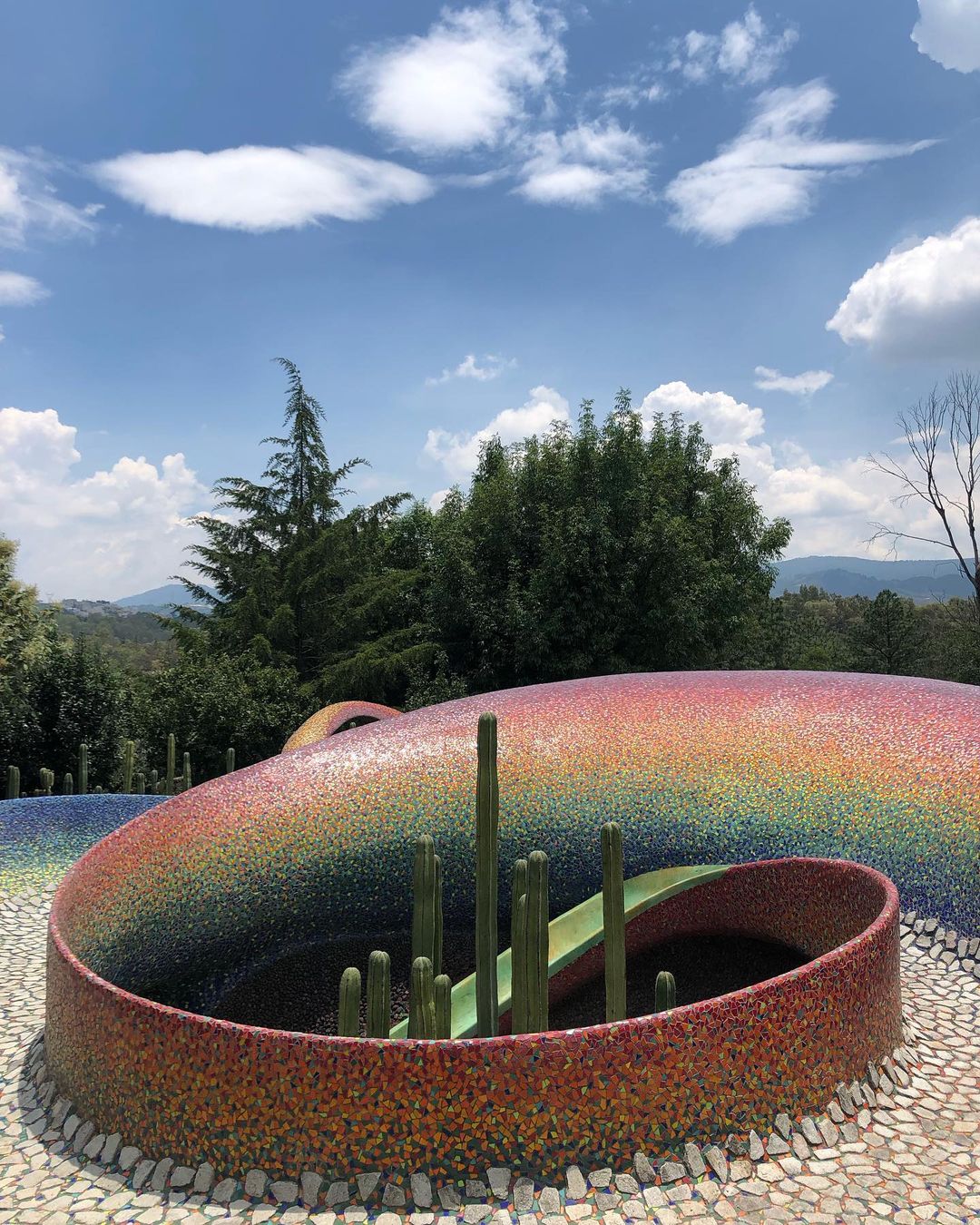 Completed in 2006, it took Senosiain six years to build Quetzalcoatl's Nest. The original structure was imagined as a single rambling residence, however, over the years, a number of the spaces in the building were transformed into individual rental apartments. One of the apartments is currently open to guests to rent through Airbnb and can sleep up to eight people in five bedrooms. Each unit within the serpent's body is replete with an airy living room, pragmatic kitchen and designated laundry area. The rooms are joined by various tunnels and to allow the entry of maximum light, there are no doors, aside from that of the main entrance. In keeping with Senosiain's design ethos, Quetzalcoatl's Nest was planned to have a minimal effect on its environment and its extensive gardens and parkland are watered with collected rainwater; there is also a vegetable garden on site for longer term residents to grow and harvest their own produce.


Feature image via Airbnb