A Collective Effort: 6 Thought-Provoking Presentations From documenta fifteen
Widely regarded as a foreteller of the art landscape to come, presenting boundary-pushing works and ideas often in the nascent stages of formation, documenta is an enormous contemporary art exhibition that takes place in the German city of Kassel once every five years. This year's edition, which is now open and running until 25 September 2022, was curated by the Jakarta-based contemporary art collective ruangrupa. documenta fifteen marks the first time that the director position has been given to a collective, as well as non-curators. The exhibition regrettably began with controversy and following the removal of a certain mural and the resignation of Sabine Schormann, director general of documenta, tentatively unfolded with a busy programme of events and activations. Electing for a decentralised system of curation, ruangrupa chose several art groups from around the world to contribute, giving each a budget and encouraging them to invite further artists and collectives to participate. Complex, resisting categorisation and disordered at times, documenta fifteen ambitiously seeks to tackle a great deal. Taking a closer look, Something Curated highlights six standout presentations from this year's show.



Nhà Sàn Collective at Stadtmuseum Kassel, Walter-Lübcke-Brücke & WH22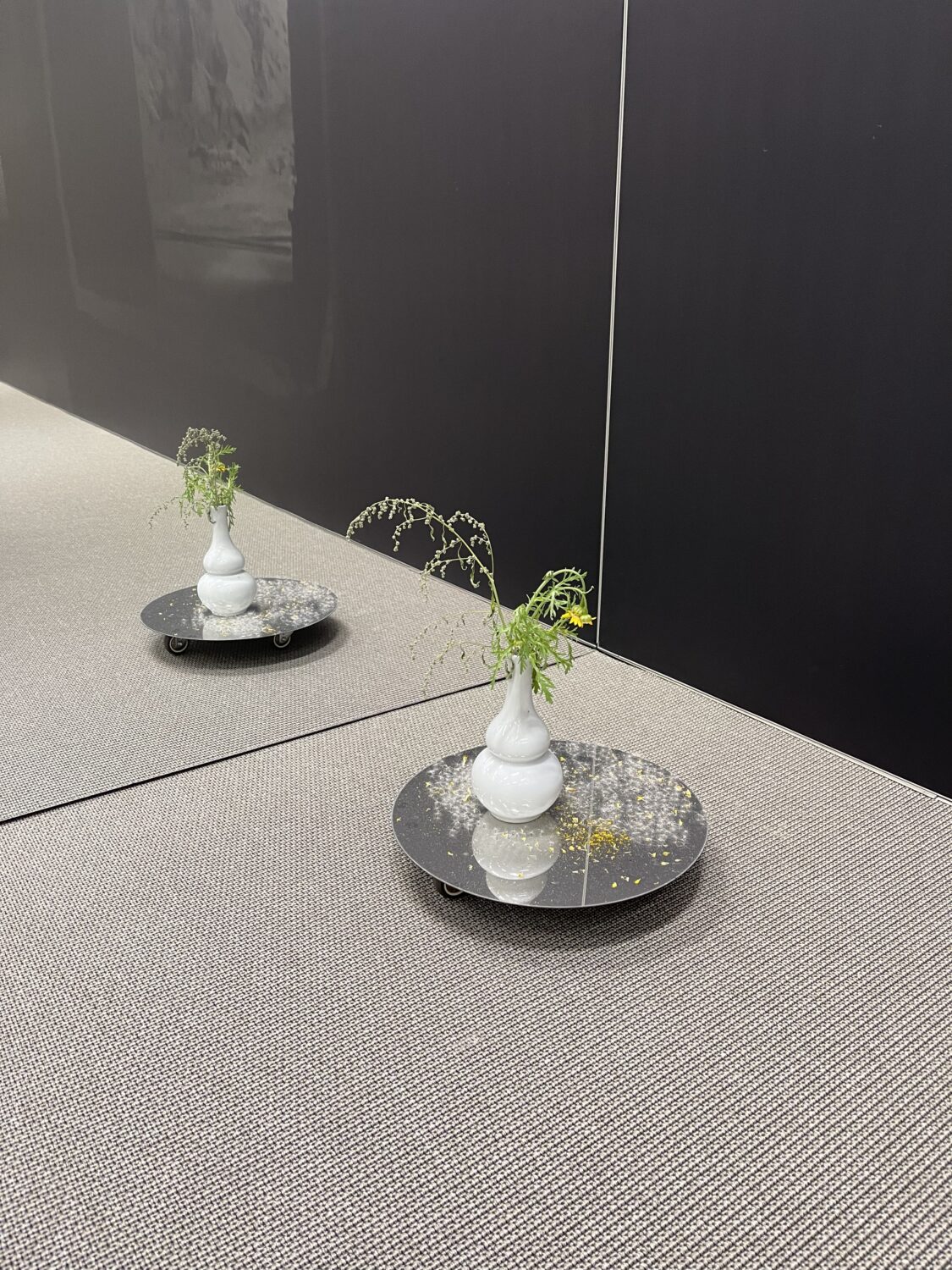 Nhà Sàn Collective (NSC) began operating as an independent artist collective in Hanoi in 2013 when a group of friends set up a publicly accessible cultural space. Over the years, NSC has worked with collaborators to organise exhibitions, workshops, film screenings, talks, and other activities as a support platform for artists in the community. For documenta fifteen, Nhà Sàn Collective traces a metaphorical connection from a Vietnamese bến (harbour) to the Fulda. By the river in Kassel, two performance installations stage the arrival of their ambitious playground work, transporting the architectural materials, along with its community and their lived experiences. The collective also invites visitors to join them in cultivating a garden of migratory plants and narratives, joyful companionship inside a house with a sauna, offering haircuts, homemade wine and hosting discussions, workshops, as well as parties.



Asia Art Archive at Fridericianum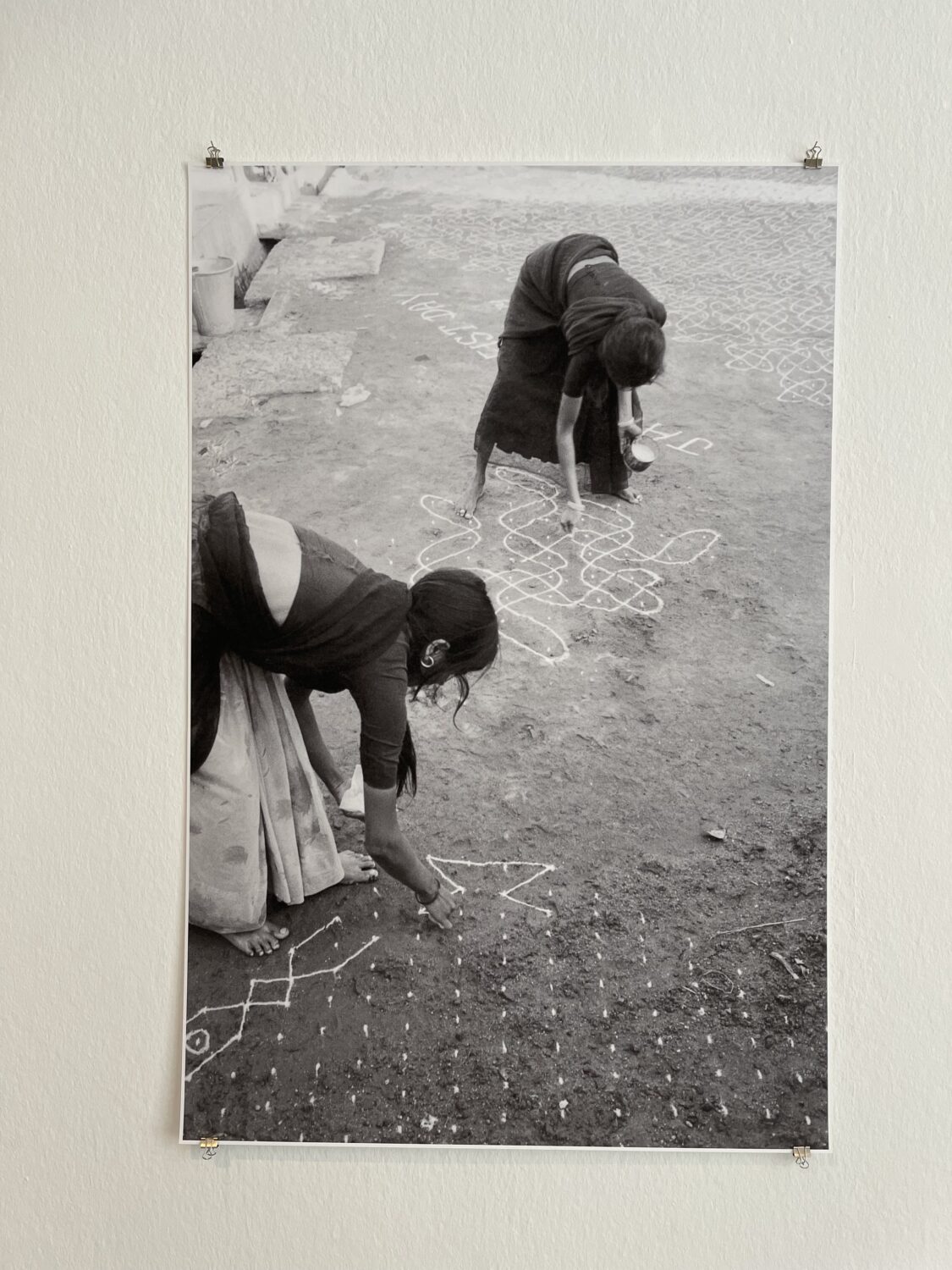 Asia Art Archive (AAA) is an independent non-profit organisation initiated in 2000 in response to the urgent need to document the multiple recent histories of art in the region and to make them accessible. With a valuable collection of material on art freely available on their website and at their Hong Kong onsite library, AAA builds tools and communities to collectively expand knowledge through research, residency, and educational programs. AAA's contribution to documenta fifteen foregrounds the active role artists themselves have played in preserving and mediating knowledge about art. Weaving together archival material from the AAA Collections and artworks on loan, the presentation zooms in on three clusters of artist-collectives committed to documenting and reinterpreting practices rooted in everyday vernacular cultures across Asia: artists connected to the Faculty of Fine Arts, Vadodara, India, who participated in the Living Traditions movement in postcolonial India; Womanifesto, a feminist art collective and biennial programme in Thailand, most active from 1997 to 2008; and the network of performance art festivals that blossomed across East and Southeast Asia starting in the 1990s.



Black Quantum Futurism at Frankfurter Straße / Fünffenster­straße (Underpass) & Walter-Lübcke-Brücke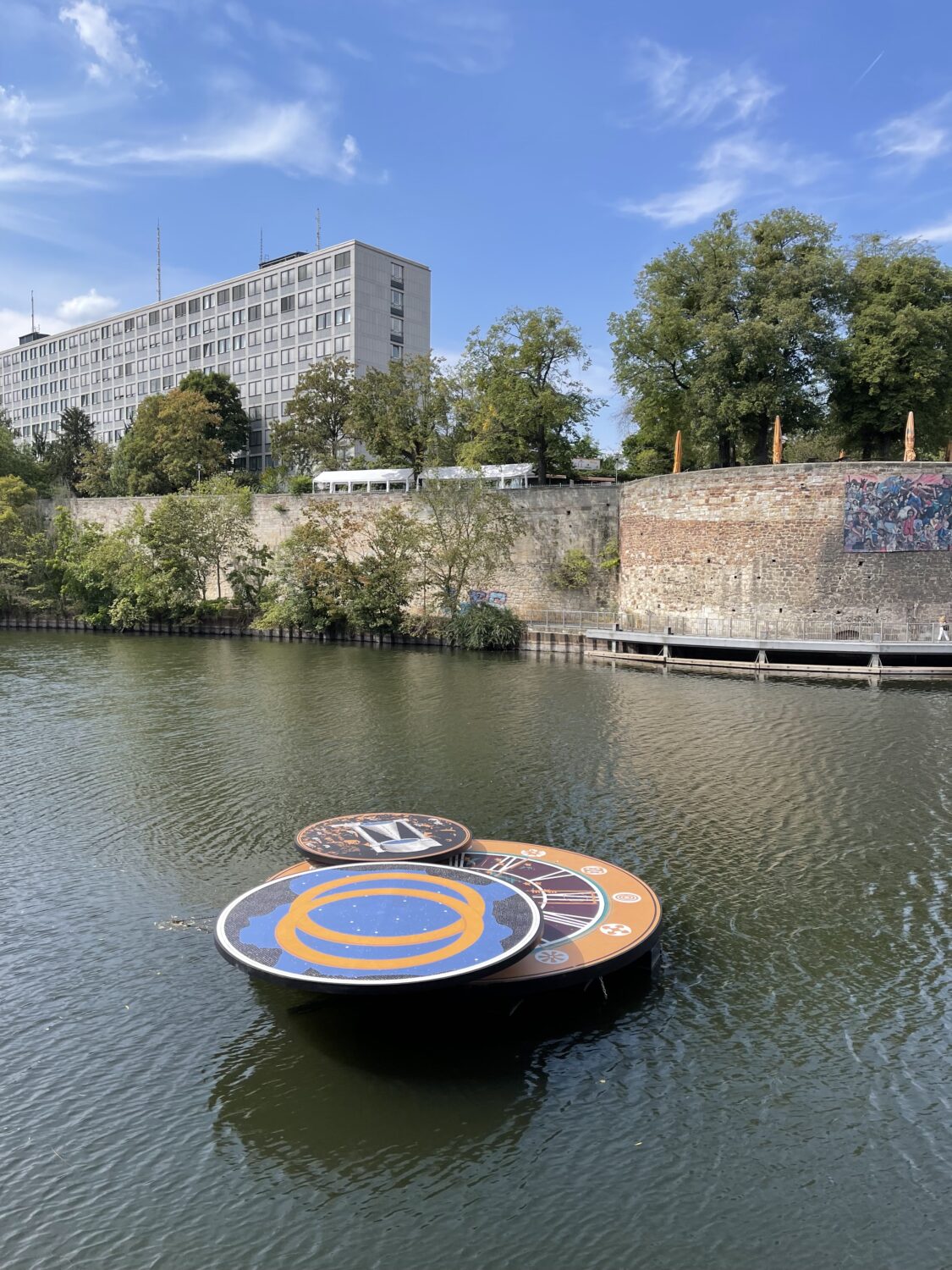 Based in Philadelphia, USA, Black Quantum Futurism (BQF) is the collective practice of Camae Ayewa and Rasheedah Phillips. Their work sets forth new connections of time and space, thereby becoming liberated from the constraints of linear time. At documenta fifteen, BQF are represented by three projects. The Clepsydra Stage (2022) is an interactive installation on the banks of the river Fulda. An abstracted water clock, consisting of three entangled circles, serves as a hub for memories, visions, and stories. Two of the circular elements that make up the stage construction are set in motion by the water. Another work collects and makes accessible the memories and experiences of audiences. Black Grandmother Clock (Oral Futures Booth) (2021) is installed in an underpass and collects audio testimonies of Kassel visitors. A questionnaire encourages audiences to develop their own visions. Stories from the past that have long since disappeared from public memory can thereby be documented.



Britto Arts Trust at documenta Halle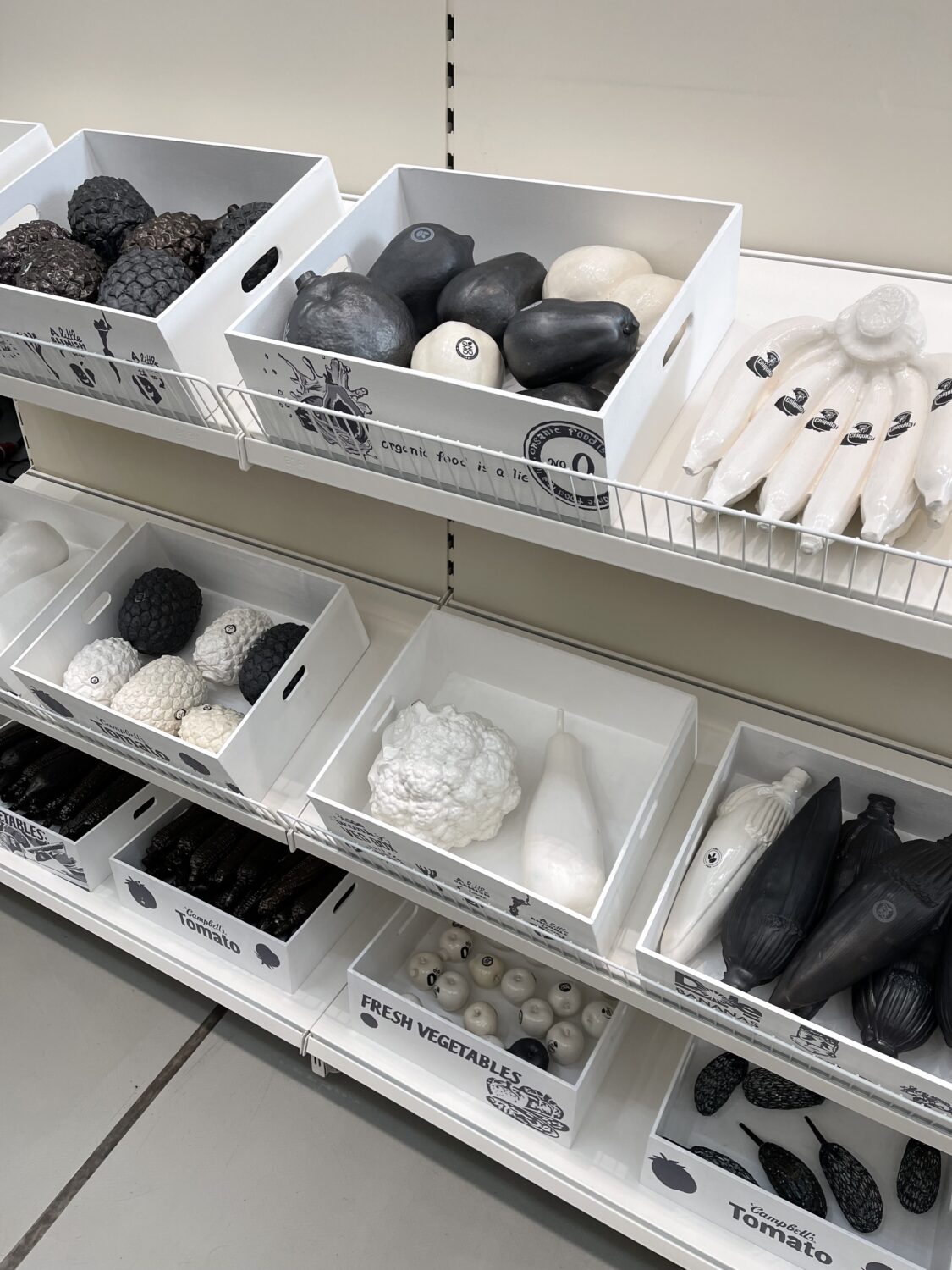 Britto Arts Trust is an artist-run non-profit collective founded in 2002. Based in Dhaka, the organisation works extensively in different locations across the country. Britto attempts to understand Bangladesh's socio-political upheaval by exploring missing histories, cultures, and communities and collaborating with various partners. At documenta fifteen, Britto creates a vivid interconnected landscape devoted to food politics, displacement, and culture. The first is an organic palan—a Bengali kitchen garden—which feeds the pak ghor, the family kitchen-cum-living room. In Kassel, Britto's pak gor serves food and gathers people from its immigrant population, who prepare meals, share their histories, memories, and host events, presenting the food cultures of 100 nationalities in 100 days. Elsewhere on display, in the large-scale installation rasad (2022), Britto has recreated a small-town bazaar stocked with food items in crochet, ceramic, metal, or embroidery, produced collaboratively through workshops in Dhaka in 2021.



Atis Rezistans at St. Kunigundis Church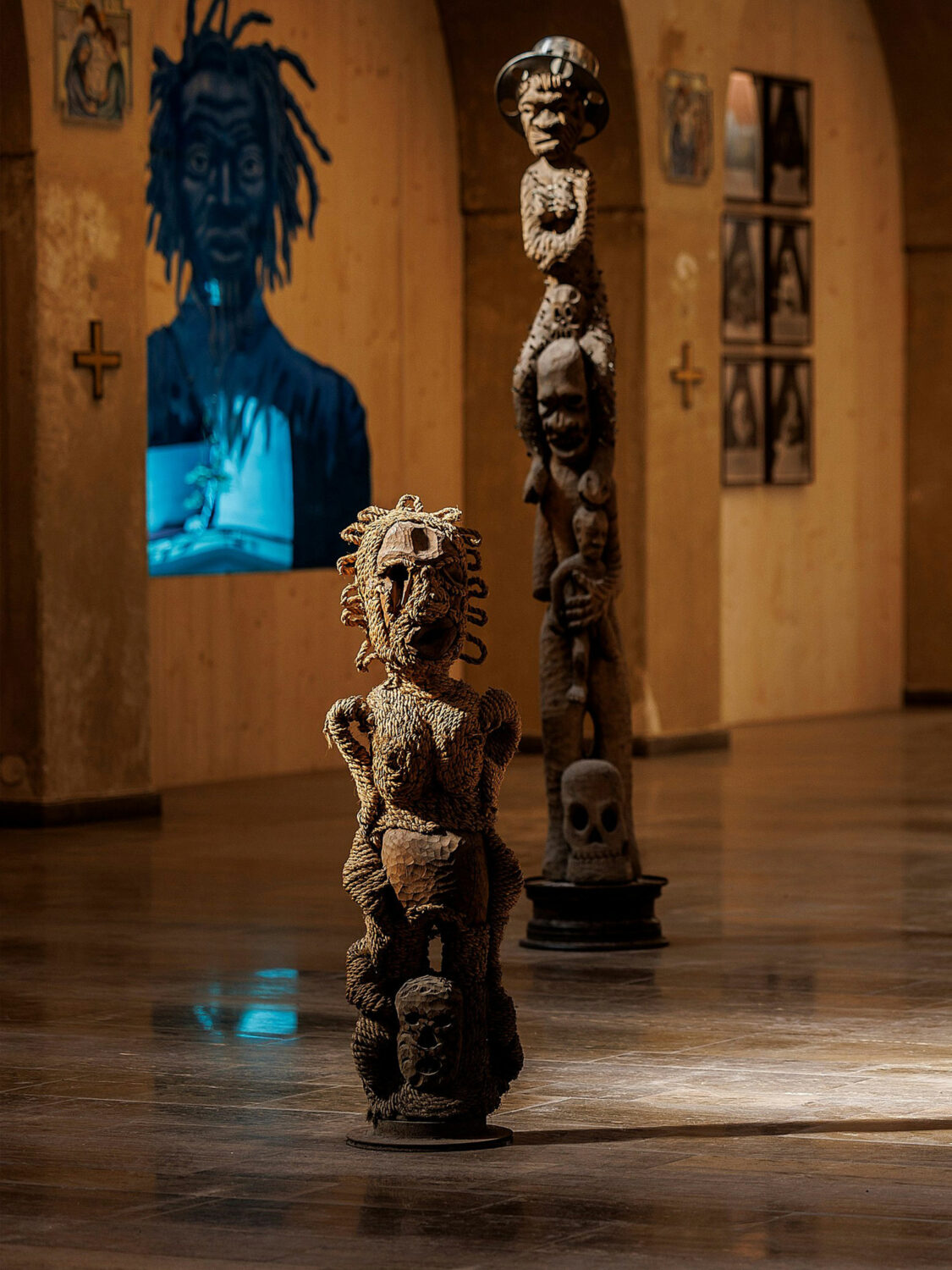 Atis Rezistans comprises a dynamic group of artists working in the Grand Rue neighbourhood of downtown Port-au-Prince, Haiti. Their participation in documenta fifteen includes multimedia sculptures, artist residencies, performances, screenings, and discussions. It features a series of sculptures in St. Kunigundis Church, and a structure designed by British architect, and former Ghetto Biennale participant, Vivian Chan in collaboration with André Eugène and Leah Gordon. The shape of the ceiling floating structure mirrors the geometry and cacophony of the streets in the neighbourhood behind Grand Rue in Port-au-Prince, and is inspired by the visual representation of place and space in the work of Haitian painter Préfète Duffaut. A major sculpture of Papa Legba—a welcoming spirit—stands in the garden of the church, where recordings made during the Ghetto Biennale, at Radyo Shak, are broadcast. Other featured works include a memorial tent created by André Eugène and Michel Lafleur, honouring the memory of the artists lost during the 2012 earthquake in Haiti.



Baan Noorg Collaborative Arts and Culture at documenta Halle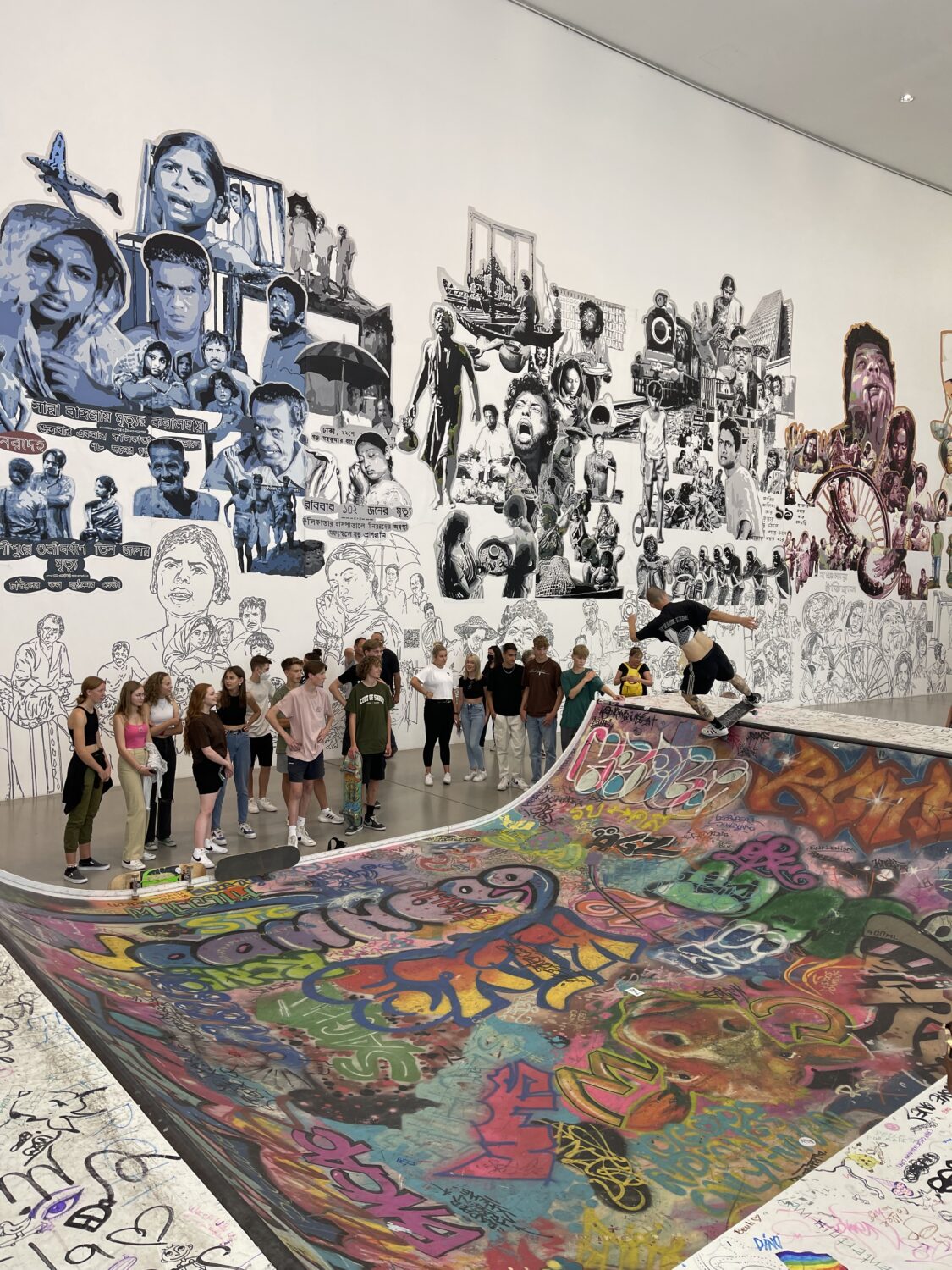 Baan Noorg Collaborative Arts and Culture is a non-profit, artist-run initiative located in the Nongpho district, Ratchaburi, to the west of Bangkok, and was founded by Jiradej Meemalai and Pornpilai Meemalai in 2011. In 1968, due to a global economic depreciation of rice, Nongpho villagers switched from rice cultivation to dairy farming. In order to enable farmers to develop more sustainable dairy farming practices, Baan Noorg established an exchange programme between a farm in Kassel and Nongpho. At documenta fifteen, footage shot in these locations is displayed in a four-channel video. Baan Noorg's three-part project, comprising the mentioned dairy farm exchange programme, Nang Yai (Thai shadow puppetry), is rather unexpectedly presented alongside a skateboarding ramp installed in documenta Halle, with the support of the Kassel-based group Mr. Wilson Skatehalle.



Feature image: Britto Arts Trust