Interview: Moroccan Artist Hassan Hajjaj On Cultural Exchange Without Compromise
Photographer, designer and filmmaker Hassan Hajjaj has strong ties to both Morocco and the UK. Born in the fishing town of Larache, Morocco in 1961, Hajjaj relocated to London aged twelve. Growing up immersed in London's club culture as it was taking shape profoundly influenced the artist's practice and approach to creativity. Reconnecting with his birthplace after a visit in the early 90s, Hajjaj saw the surroundings of his childhood through new eyes. Despite efforts to break down the class hierarchies and ambient racism of the time, stereotypes around Moroccan life still existed even amongst Hassan's London peers, much to his dismay. A desire to subvert the conventional views of Morocco drove the artist to create works that reflect the country's cultural mélange, encompassing both the ordinary and the vibrant. Best known for his photography, Hassan's practice focuses mainly on maximalist portraits of various characters from friends to international celebrities whom he casts in his photoshoots. Opening on 20 October 2022 at the Wellcome Collection, a major new exhibition exploring how we see the world and are seen by others prominently features the work of Hajjaj. To learn more about the artist's practice and his contribution to the upcoming show, Something Curated spoke with Hassan.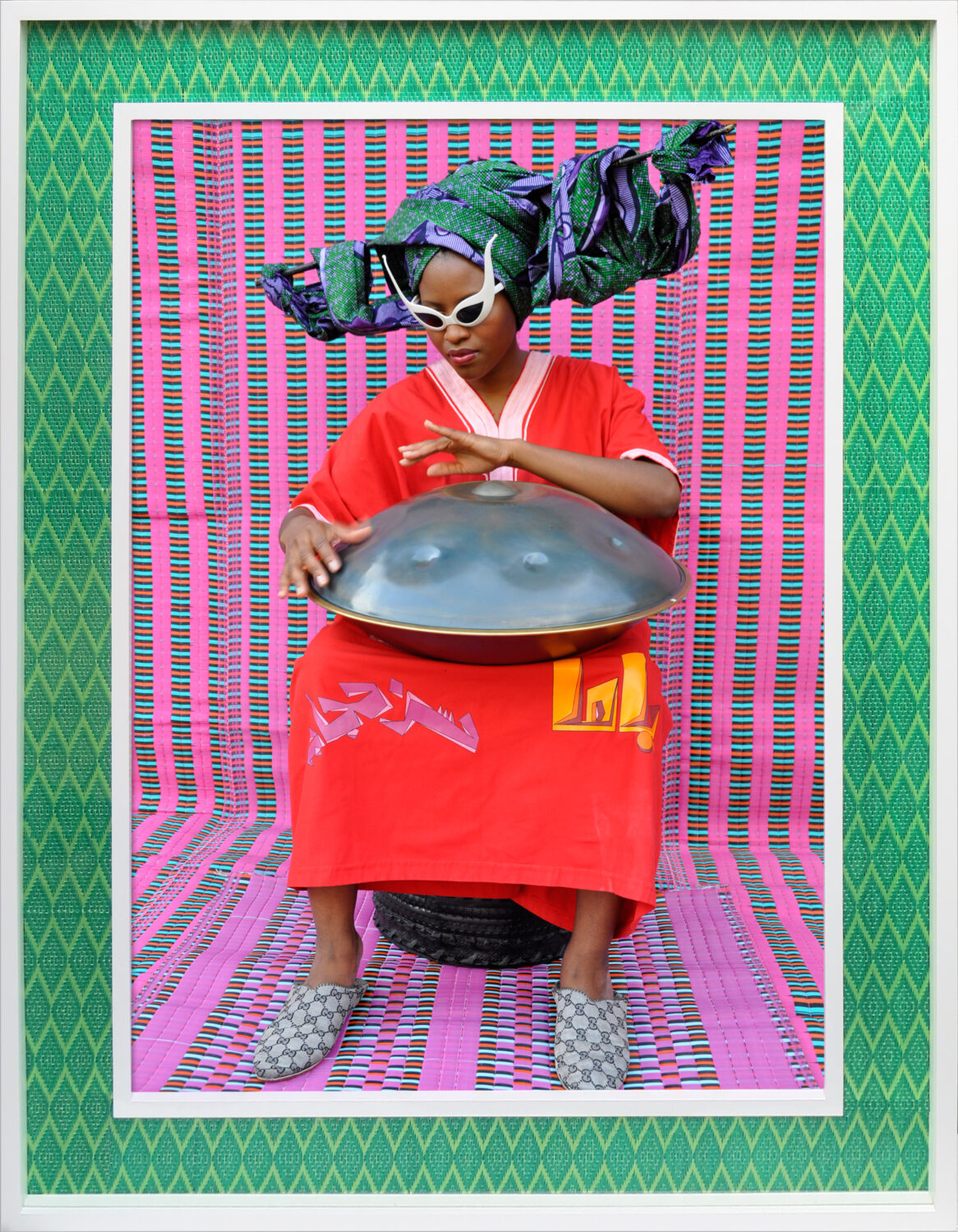 Something Curated: Can you tell us about your work included in the upcoming exhibition, In Plain Sight, at the Wellcome Collection?
Hassan Hajjaj: This image is of my friend and talented artist Helen, The Venus Bushfire, whom I met about 15 years ago and I became a big fan of her as a musician. She was the first person to play the hang instrument and had an amazing style, especially her hairstyle that she added to my outfit design. I really wanted her to be part of My Rockstars series.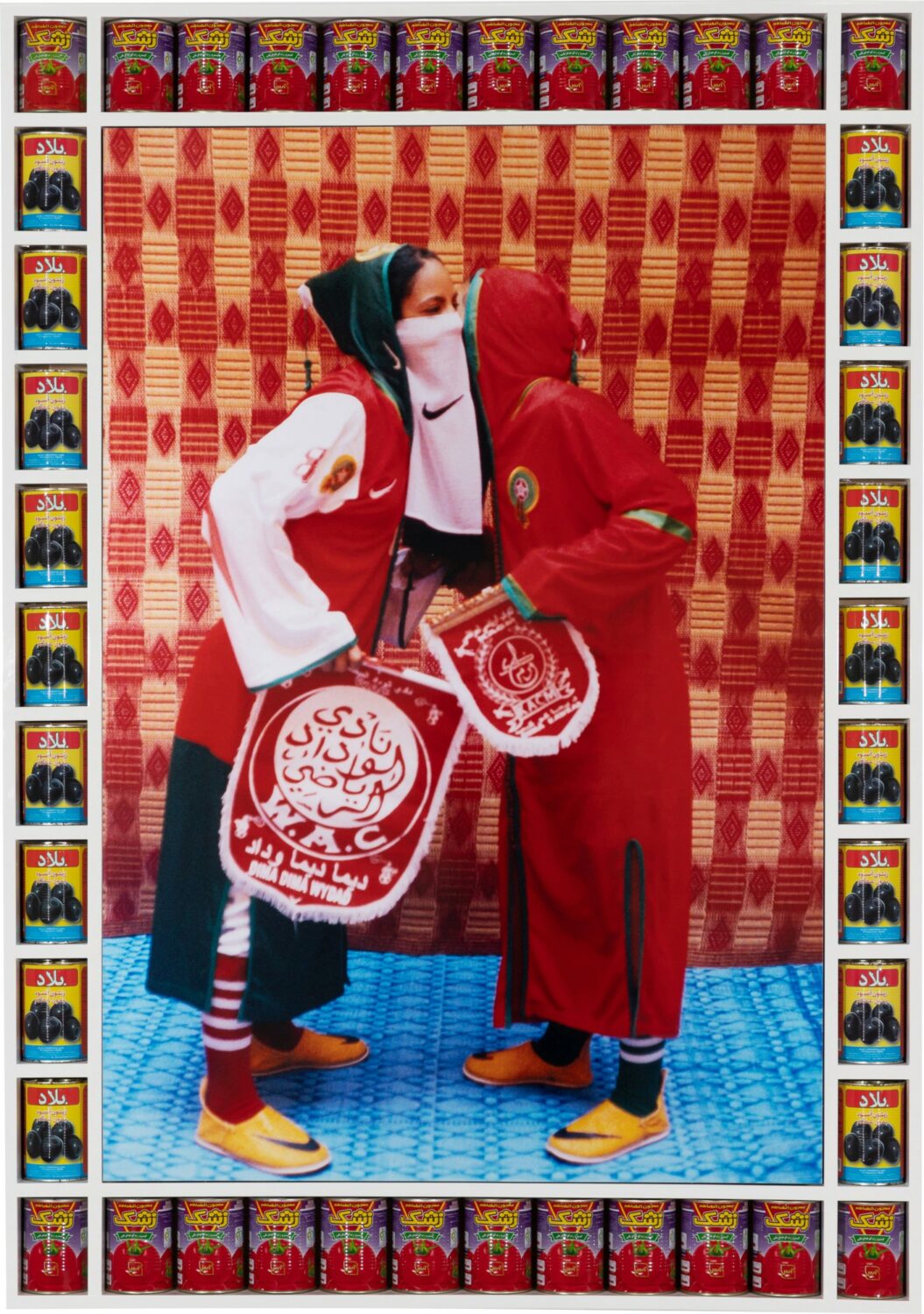 SC: There tends to be a sense of performativity inherent in your images, with subjects posed and styled precisely — with this in mind, how does your work engage with ideas of identity?
HH: I use my own journey along with the journeys of the inspiring people I have met, coming from different countries. I had the luck to be able to document these amazing friends, friends of friends and new people I have met along the way. It gave me a chance to realise the wealth of exchange between cultures, not compromising identities, just making it more interesting.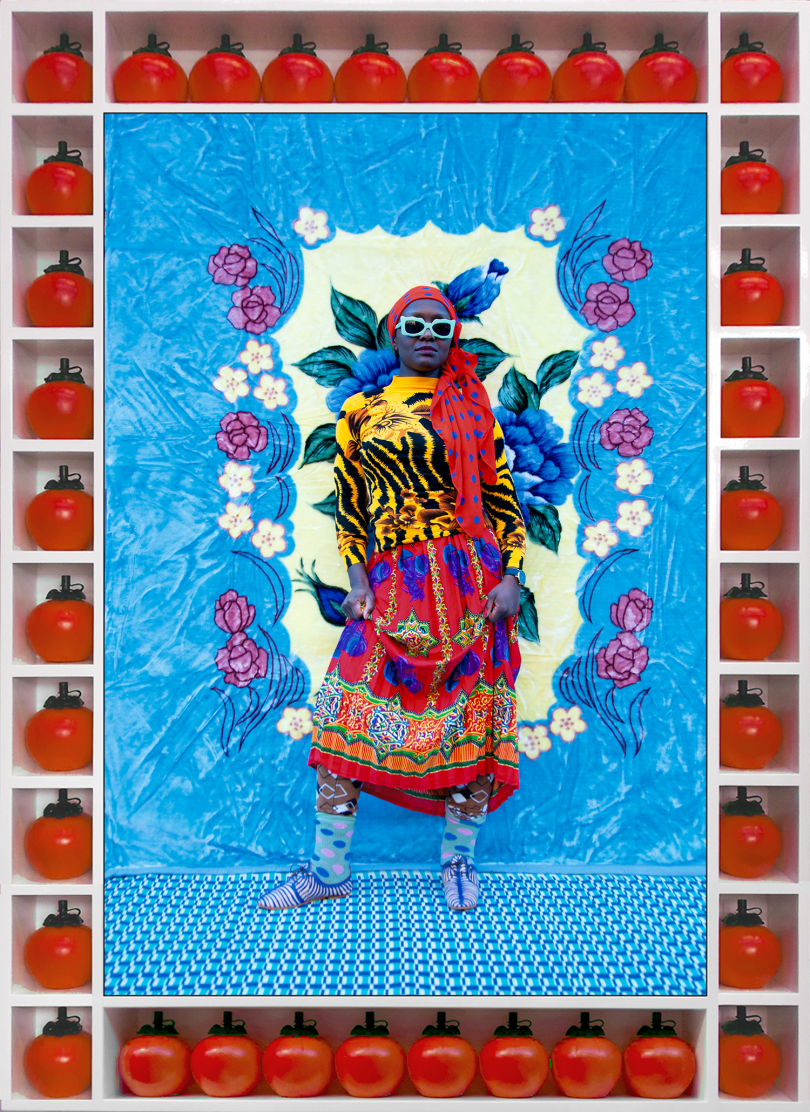 SC: The impactful use of colour plays a key role in the instant recognisability of your work. Could you expand on your approach to colour?
HH: It comes from Morocco and from the early days when I arrived in London on a grey winter's day in 1973, a striking difference from Morocco where colours are used in all forms, from what we wear to the places we live in, the markets, the spices. When I came to live in London it felt like I had gone from a Technicolor to film noir. By doing my shoots in this way it's also an escape for me at the moment of the shoot.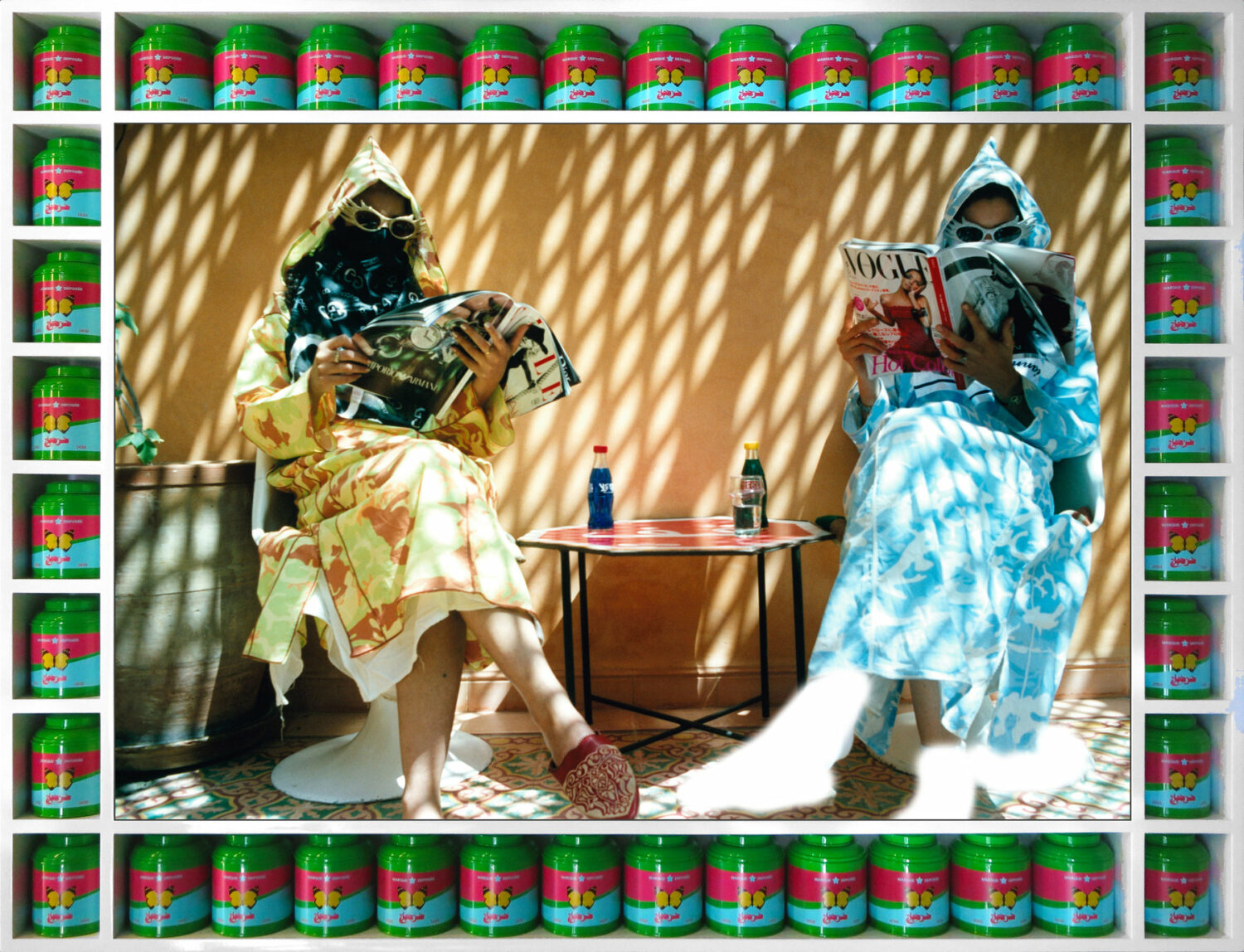 SC: What draws you to the found objects you often utilise as props and framing devices in your pieces?
HH: Probably from growing up in Morocco as it was normal and necessary to re-use objects but also from my love for graphics.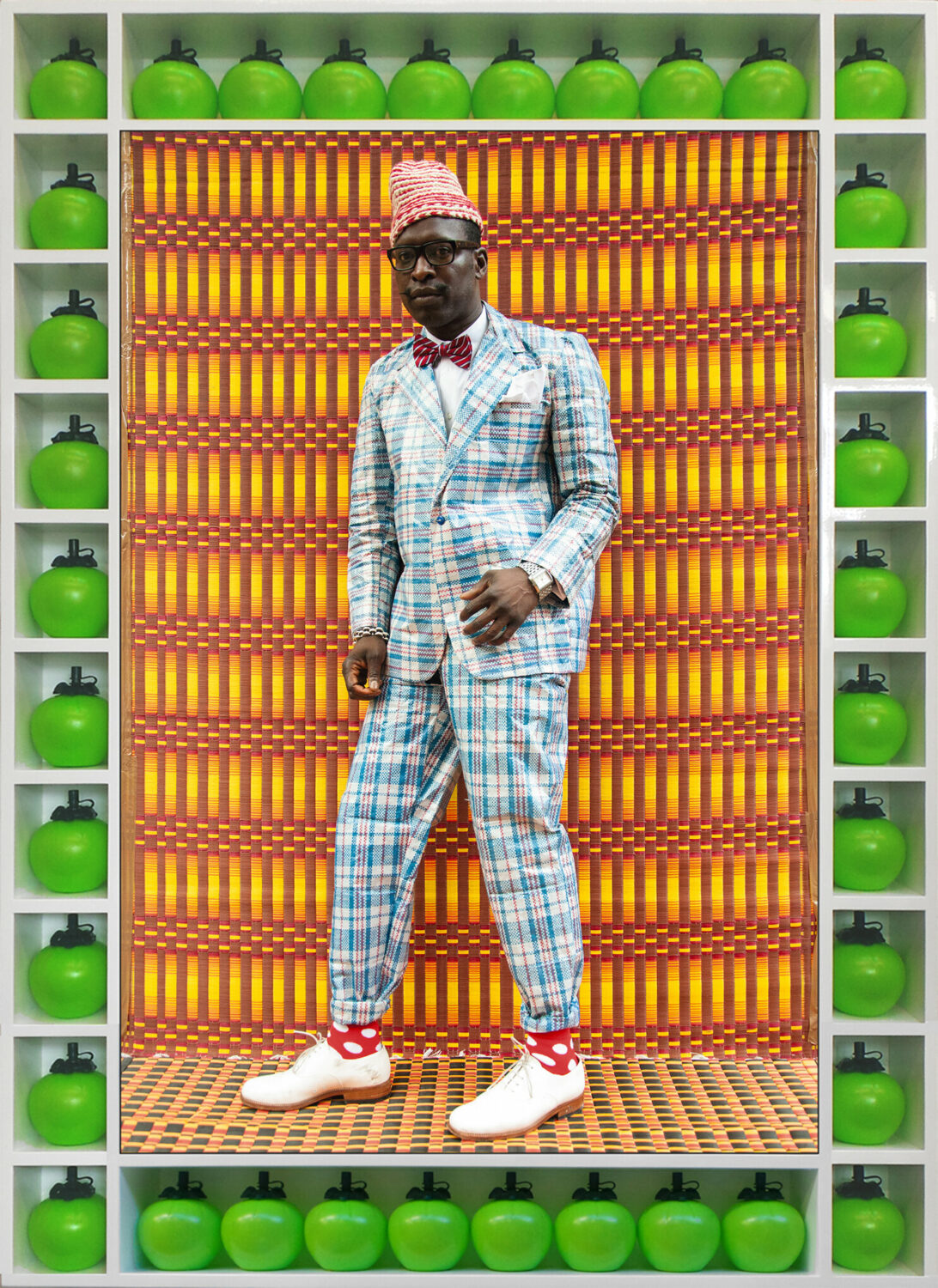 SC: How did the idea for Larache Shop first come about?
HH: The name Larache is the town in north Morocco where I was born. I wanted to name it this so I don't forget where my life started.



In Plain Sight runs at Wellcome Collection from 20 October 2022 – 12 February 2023.



Feature image: Hassan Hajjaj, Kesh Angels, 2010. © Hassan Hajjaj