Al Sadu, sometimes referred to as just Sadu, is a traditional form of weaving practised by Bedouin communities to produce soft furnishings for the home, resilient garments, tents, and decorative items for camels and horses, among other functions. The Bedouin are nomadic Arab tribes who have historically inhabited the desert regions in the Arabian Peninsula, North Africa, the Levant, and Mesopotamia. In preparation for the weaving, typically, Bedouin men shear the sheep, camels and goats, and the wool is cleaned and readied by the women. Traditionally the yarn is spun on a drop spindle, then dyed using local plant extracts, such as henna or saffron, and then woven on a floor loom using a warp-faced plain weave.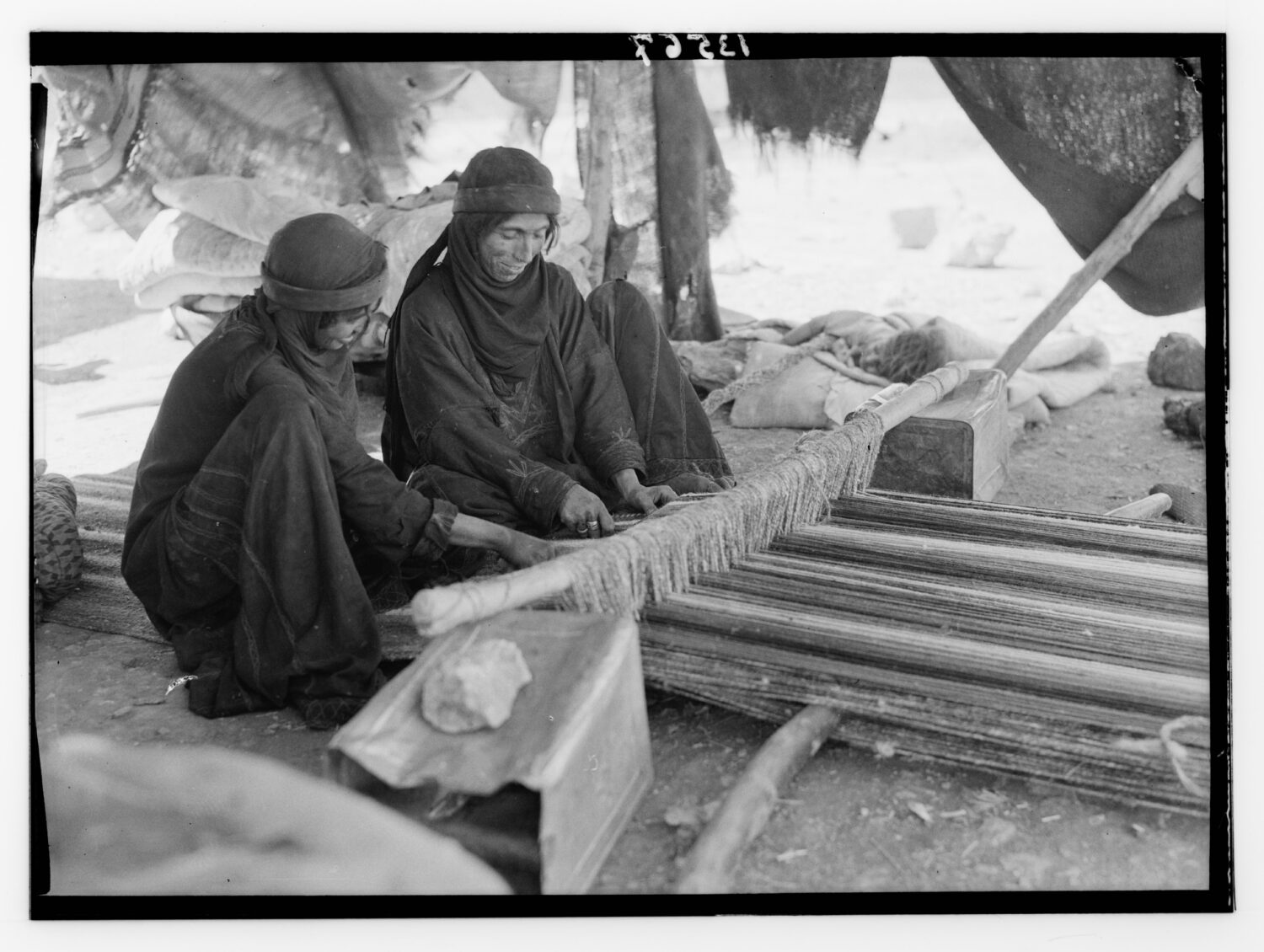 The customary colours are black, white, brown, beige and red, with characteristic patterns taking form as narrow bands of intricate geometric designs. An ancient tribal craft, the woven geometric and figurative patterns and symbols reflect the traditional tribal lifestyle, the desert environment and the weavers' creative self-expression – frequently occurring motifs include stars, meteorological phenomena, sand dunes, and desert plants or animals. Historically, weavers also depicted the jewellery and face adornments that women of the tribe donned to represent not only their beauty, but also the tribe's wealth.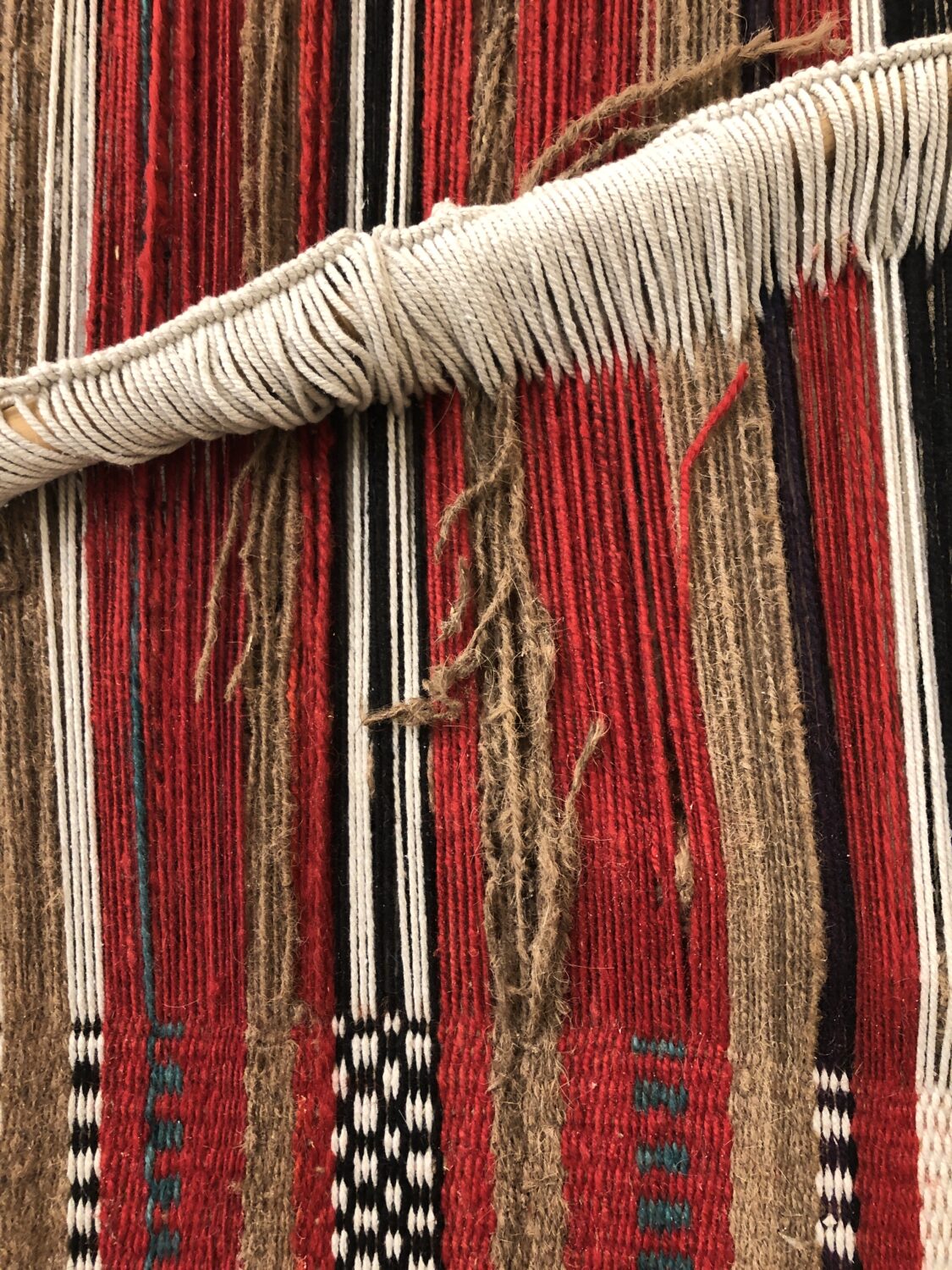 Camels were commonly used for transportation and food, but also for textile production, and so their figurative symbolism is unsurprisingly very important in the tradition of Al Sadu. Camel representations and tribal animal brandings create complex visual codes, appearing prominently in many highly valued Bedouin woven textiles. Along with its distinct use of colour and geometric motifs, Al Sadu weaving is distinguished by its technique, in which long and narrow strips of cloth, sometimes up to seven metres in length, are woven individually on a horizontal ground loom. The bands are then sewn together to create a large canvas, which pigmented yarns are meticulously added to.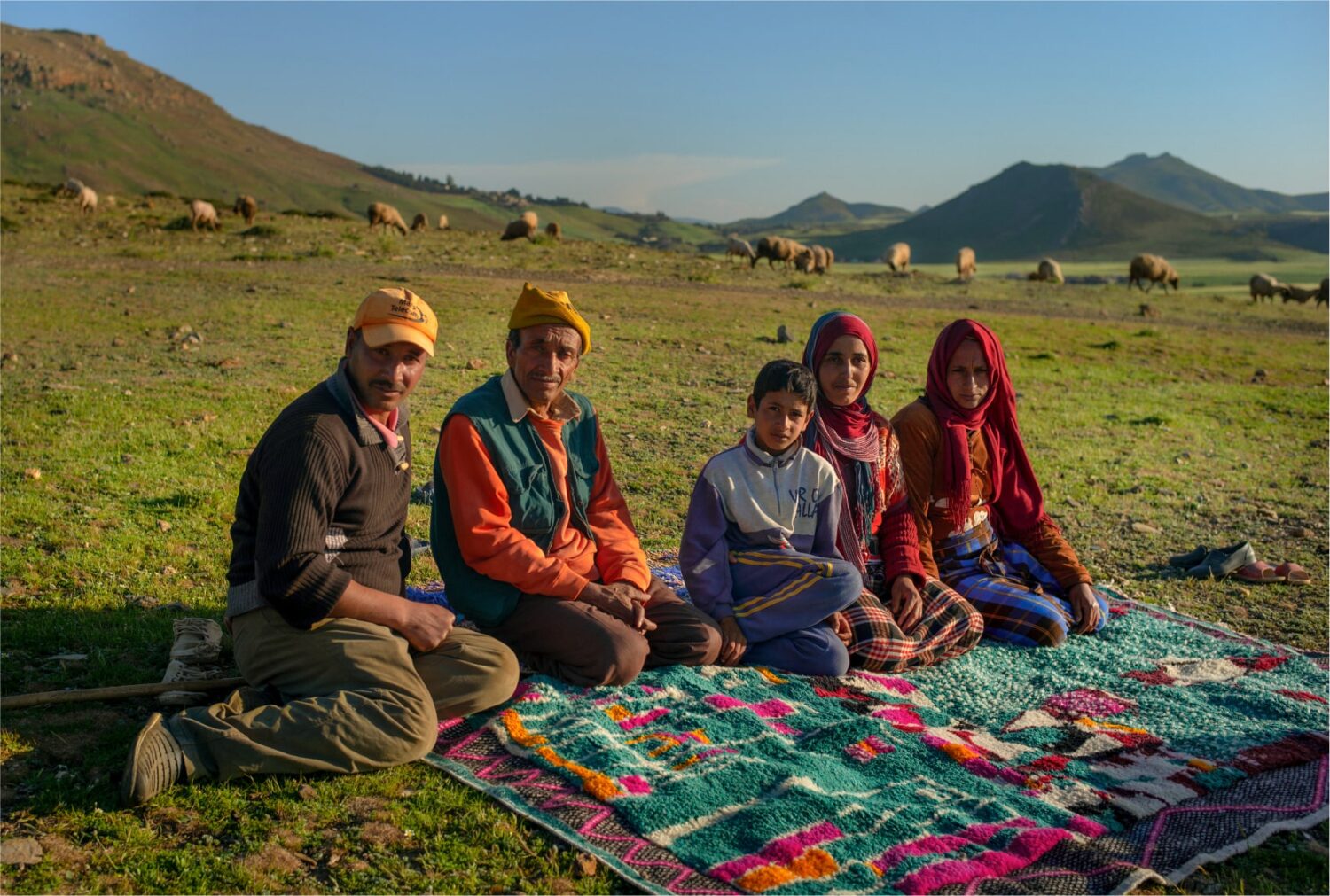 Today, as in the past, practitioners work in convivial groups to spin and weave, sharing family gossip, as well as chanting and reciting poetry from time to time. Such gatherings are the traditional means of generational transmission – children learn by watching, and are progressively given tasks to do. However, the swift economic development and social transformations brought about by the advent of oil in the Emirates have caused a sharp decline in the practice of Al Sadu. The pastoral Bedouin communities have dispersed among urban settlements, and young women increasingly work outside the home. The bearers of Al Sadu are now mostly older women whose numbers are dwindling.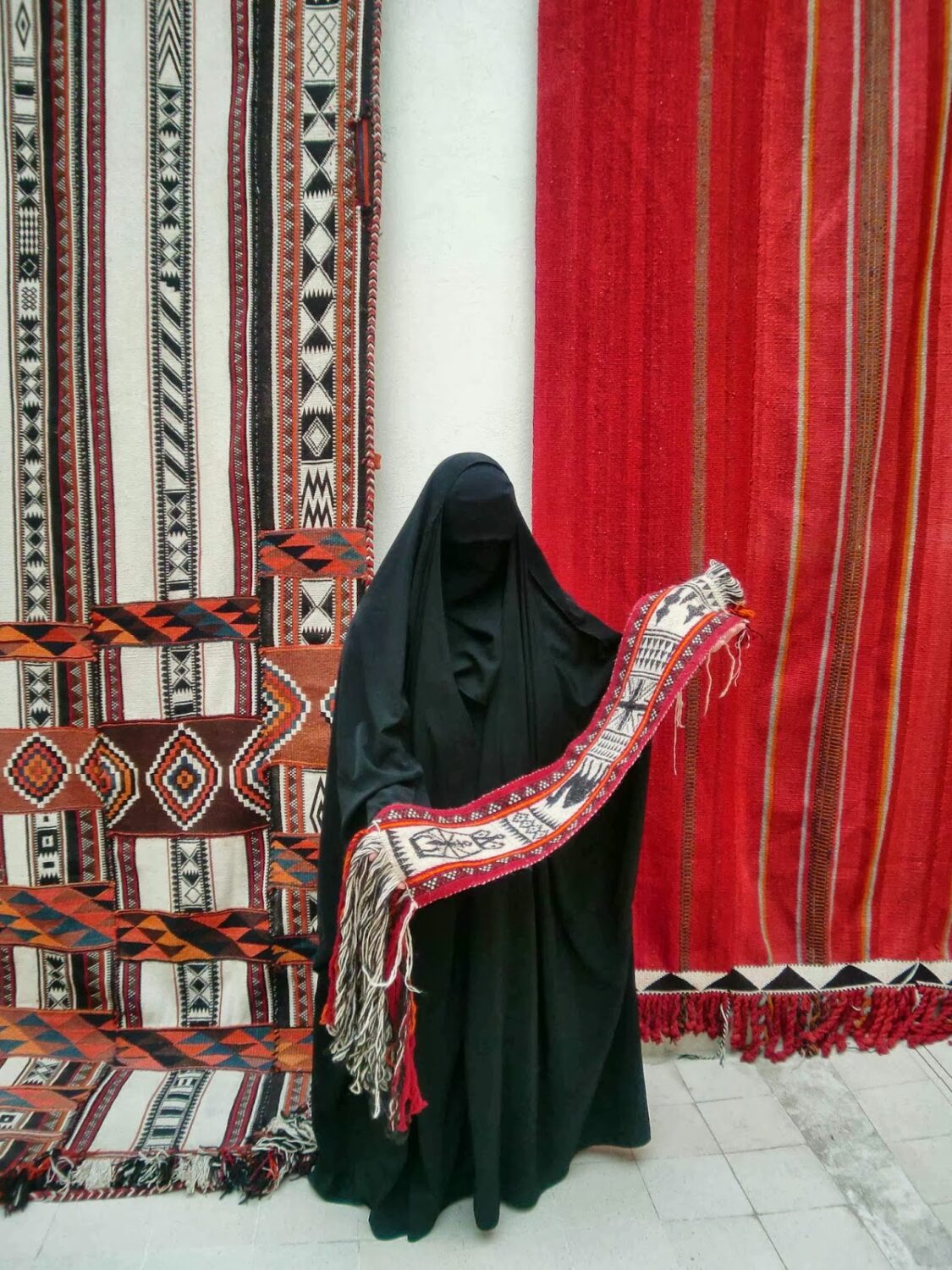 Sadu House in Kuwait was established by the Al Sadu Society in 1980 to protect the interests of the Bedouins and Sadu weaving. The institution is dedicated to preserving, documenting and promoting the rich and diverse textile heritage of the Kuwaiti Bedouin. In 2011 Al Sadu traditional weaving skills in the United Arab Emirates was inscribed in the UNESCO List of Intangible Cultural Heritage in Need of Urgent Safeguarding, and in 2020 traditional weaving of Al Sadu in Saudi Arabia was inscribed on the list. Opened earlier this month and running until March 2023 at The National Museum of Qatar, the Caravane Earth foundation presents the project The Majlis: A Meeting Place, central to which are Al Sadu textiles produced by Qatari Bedouin weavers. The collective aim of these various initiatives is to bring attention to and ultimately conserve this extraordinarily special tradition.



Feature image: The Majlis: A Meeting Place. Photo: Caravane Earth