Where New York's Artists Are Going Skating This December
99 Scott, the cultural events venue in Brooklyn, has launched StudioSkate, a 2500 square foot ice skating rink fusing community, music, food and the arts. The project is an imaginatively designed alternative to traditional holiday skating rinks, replete with conceptual lighting installations and a pizzeria, already attracting the city's art and fashion crowds. New York City's ice skating history begins before purpose-made ice skating rinks were constructed in the 20th century, at a time when skaters used ponds and lakes in parks for recreation. The Lake in Central Park, labelled on Olmsted and Vaux's original Greensward plan as a "skating pond," was the most notable case of this use. Before Central Park was completed in the 1870s, this section was opened to ice skaters and became an instant favourite.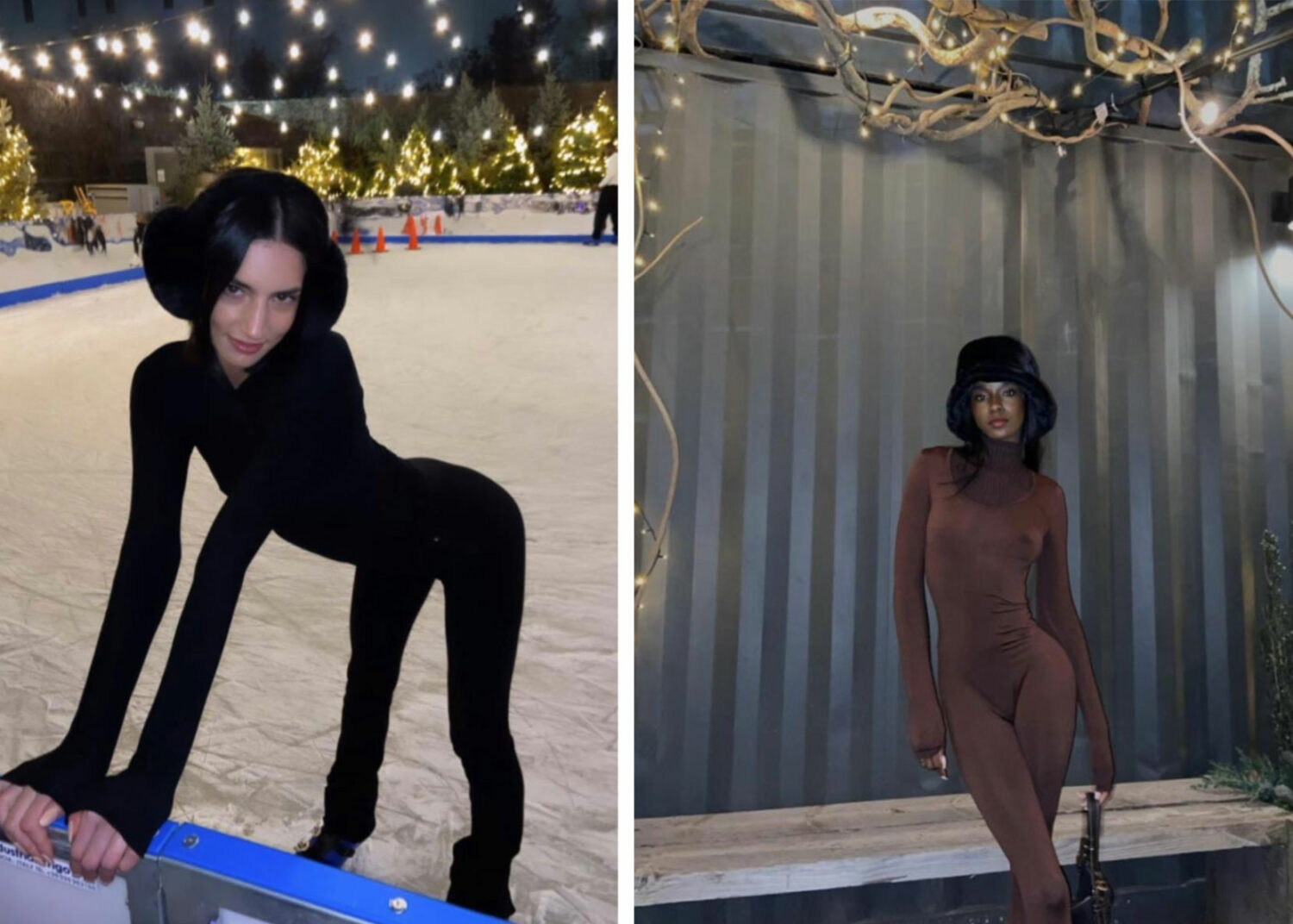 The first manmade rink devoted to ice skating was the New York City Building in Queens, originally constructed for the 1939-40 World's Fair. The rink was used for ice shows during the Fair, following which it was converted to an ice and roller skating rink that operated until 1946. Sitting alongside the main event space at 99 Scott, which will continue to host regular cultural programming, guests enter StudioSkate's rink through a light tunnel designed by Michael Potvin of Nitemind. The outdoor space around the rink features lounging areas, with the plantings of Takata Nursery setting the wintery scene. On the ground floor, 99 Scott's Daylight Studio space, featuring a skylight, hosts a large scale installation by the Iranian artist Leila Seyedzadeh, who uses painted textiles and hand weavings to reimagine the landscapes of Tehran.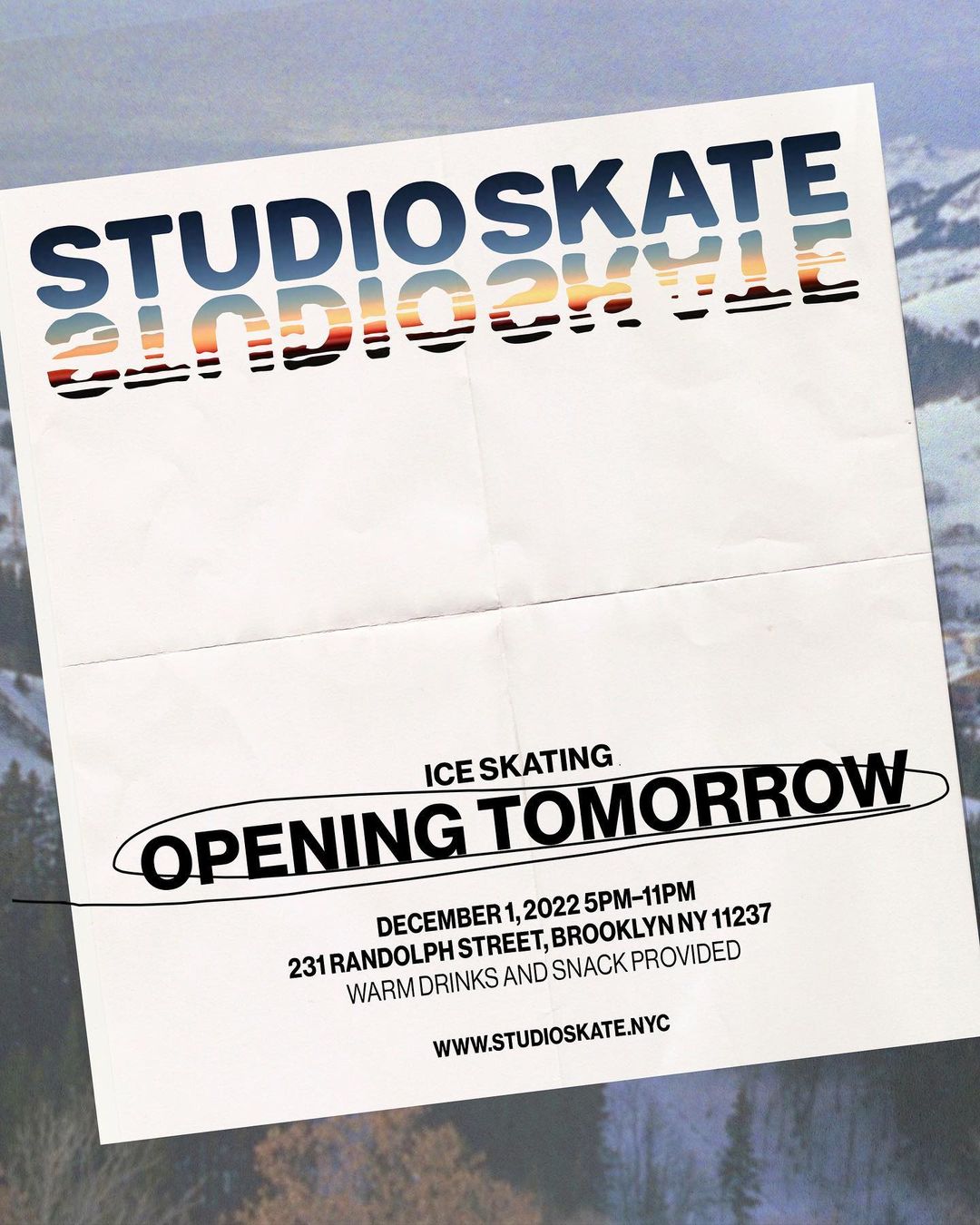 Through its programming, StudioSkate embraces the dynamism of the neighbourhood's nightlife. DJ and artist Silvia Prada and Hercules Magazine editor David Vivirido will bring their popular party Amante to the site; RuPaul's Drag Race alumni Milk and performance artist Gage Spex will present a drag on ice evening; and the experimental broadcasting and performance platform Montez Radio will also be hosting, among other cultural offerings in the works. Adjacent to Daylight Studio is the entrance to StudioSkate's après-ski lounge, dubbed Post Skate. Upon entering, visitors can warm up by a fire pit where they can make their own s'mores, and inside the convivial lounge there is a large Christmas tree perfect for holiday snaps. A winter Biergarten inspired menu features traditional and vegan sausages, fresh pretzels, and the bar offers craft cocktails as well as artisanal hot chocolate and dessert.



StudioSkate — 99 Scott Ave, Brooklyn, NY 11237



Feature images: Ice skating in the alps, vintage photo; StudioSkate (via @studioskate_)