10 Of The Most Iconic Collaborations Ever
The longstanding love affair between art and fashion is nothing new, with pioneering collaborations like Piet Mondrian and Yves Saint Laurent's graphic dresses and Elsa Schiaparelli and Salvador Dalí's prolific collaborative relationship setting standards high. Taking a closer look at a selection of the most exciting creative partnerships in recent and not so recent history, spanning those between artists and designers, as well as surprising unions between fashion houses – an increasingly common phenomenon – Something Curated highlights ten of the most iconic collaborations ever.



Anthea Hamilton x LOEWE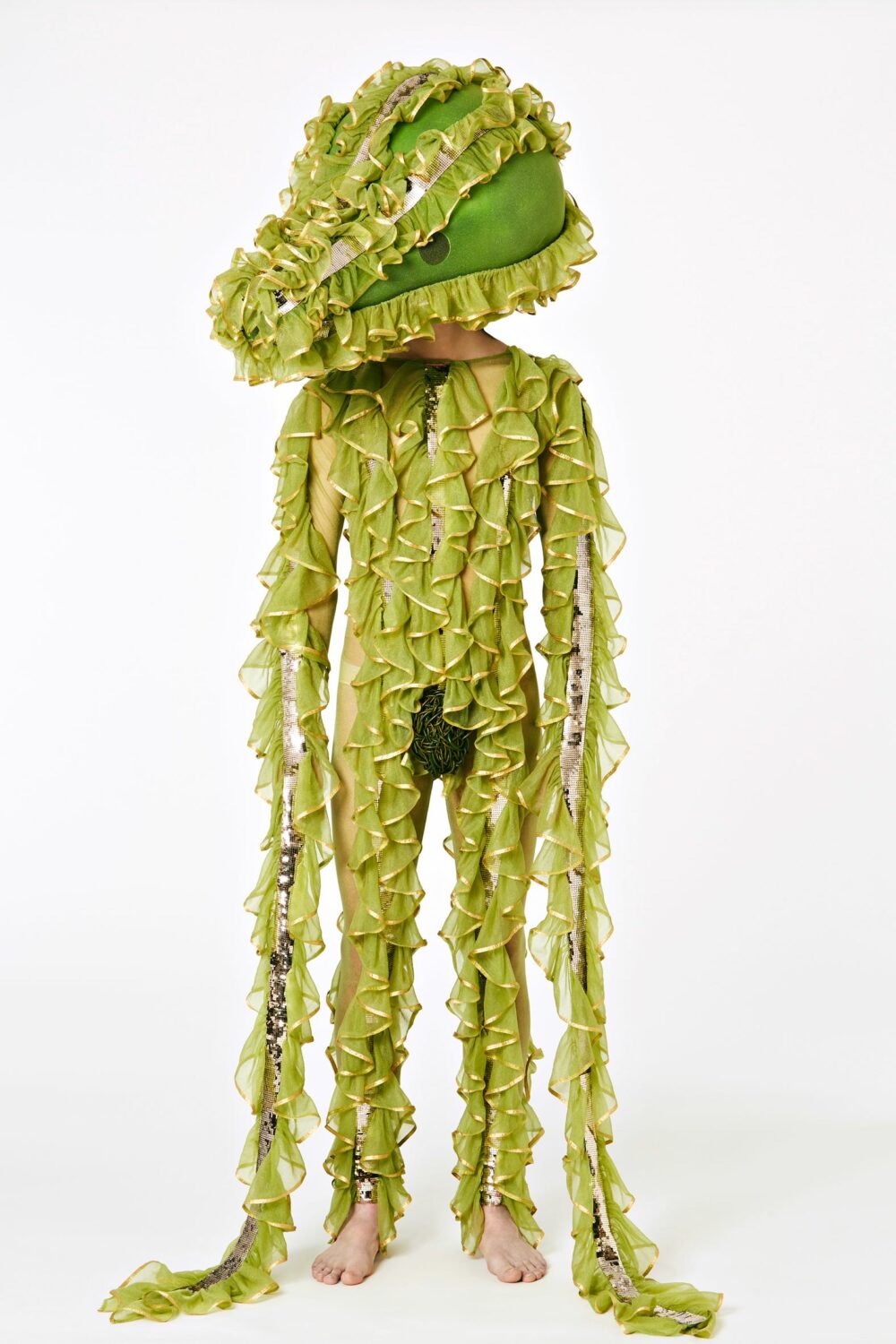 Back in 2018, Anthea Hamilton transformed the heart of Tate Britain into an elaborate stage for the continuous 6-month performance of a single character, dressed in various colourful squash-like costumes over the course of the exhibition. The ambitious presentation saw 7,000 white floor tiles laid to span the length of the Tate's Duveens and encase a series of large structures that served as podiums for a number of works of art from Tate's collection, chosen by Hamilton for their organic forms and colours. The memorable costumes cladding the performers, a standout element of the work, were born from a collaboration between the artist and Spanish fashion house LOEWE, helmed by British designer Jonathan Anderson.



Coperni x Home in Heven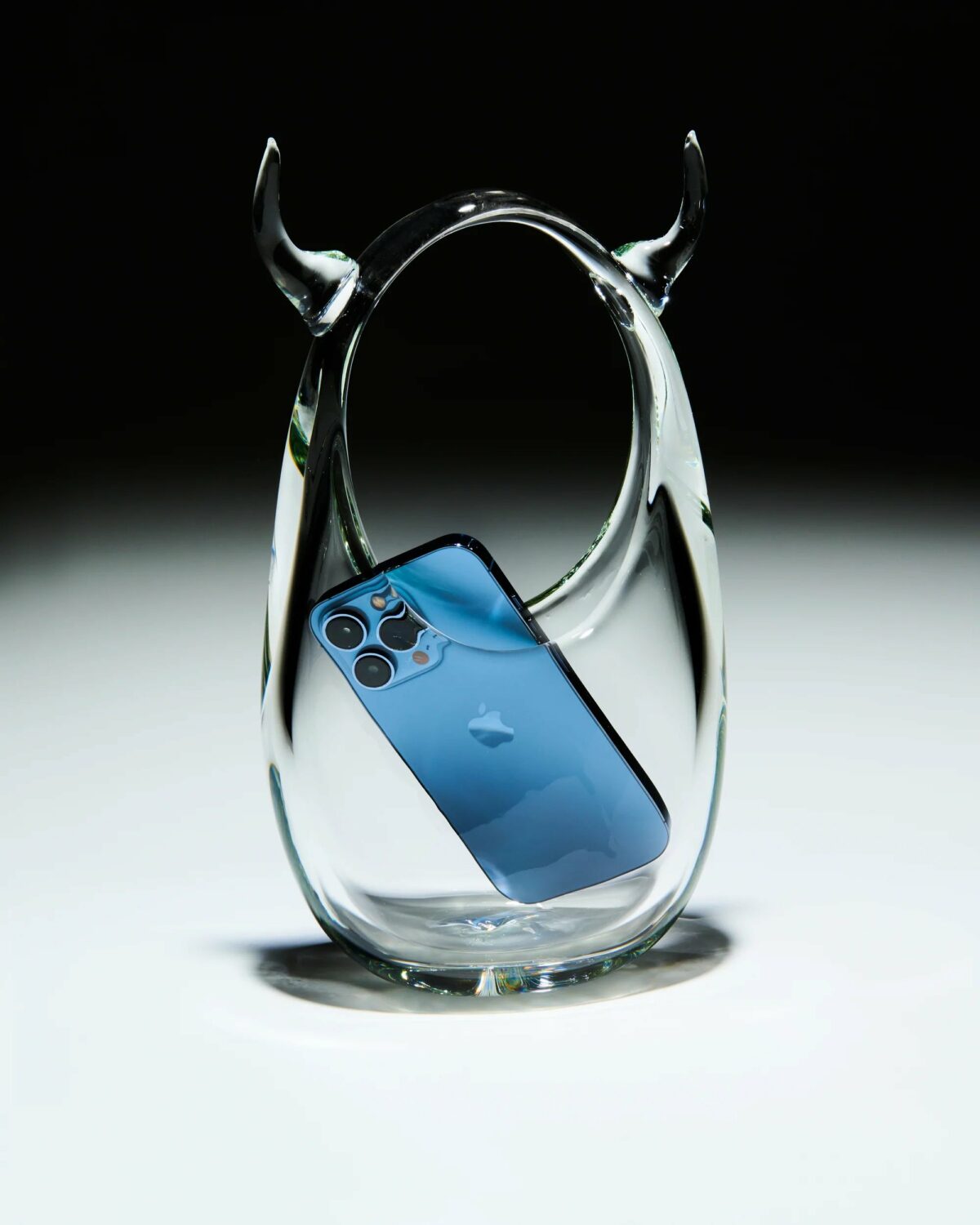 The brainchild of Sébastien Meyer and Arnaud Vaillant, for AW22, Parisian label Coperni collaborated with glassware duo Breanna Box and Peter Dupont. During Coperni's show, Gigi Hadid took to the runway carrying a devil-horned, glass version of the brand's signature Swipe bag, among other viral glassy versions. Box and Dupont started Heven during the first lockdown in New York, exploring the potential of glass as a sculptural medium. With an eye for the otherworldly, where a sense of humour, originality and functionality meet, these glass bags are an artistic twist on Coperni's already playful interpretation of the iPhone's "swipe to unlock" graphic.



Carsten Höller x Prada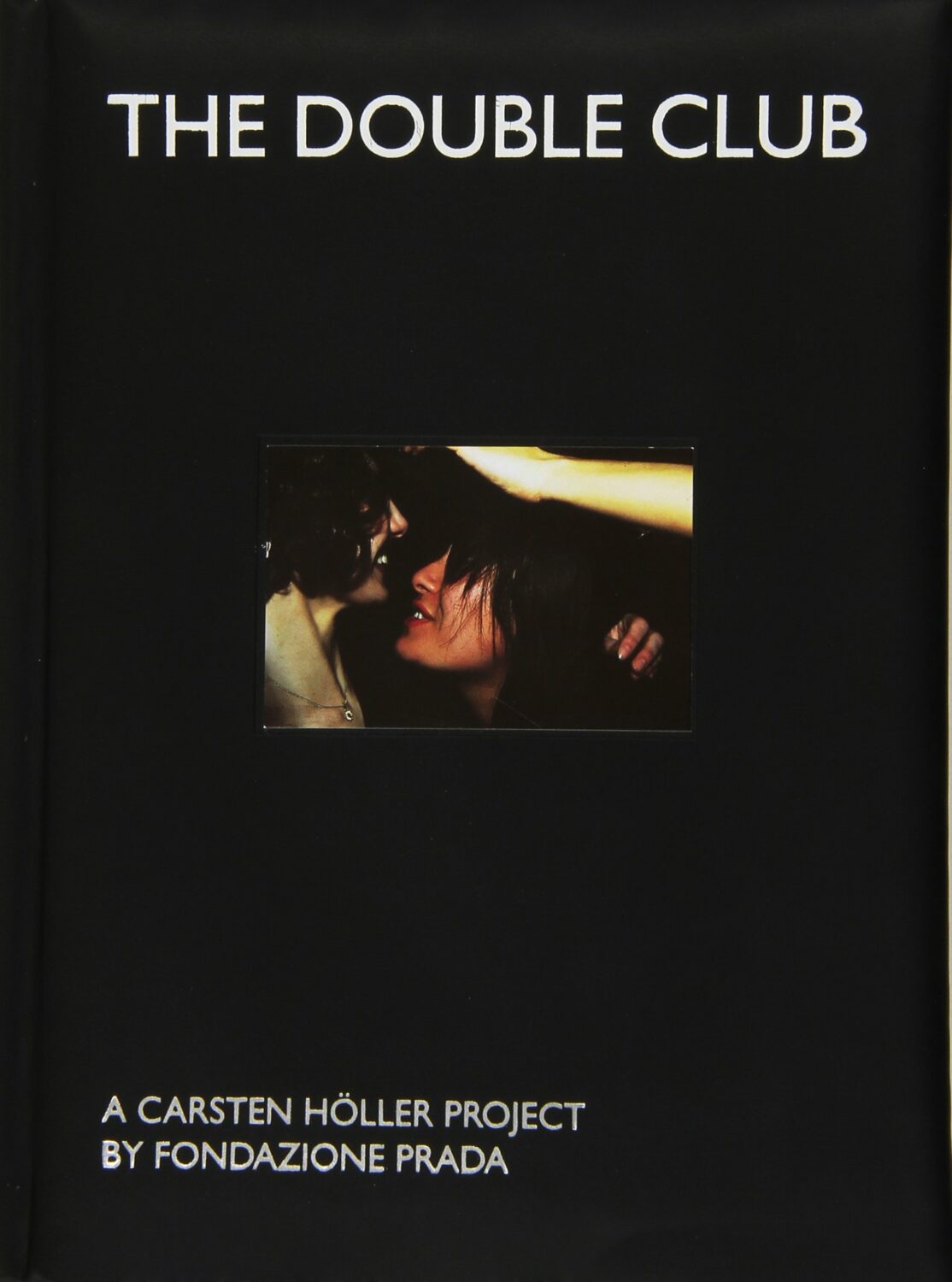 Operating within an old Victorian warehouse just beside Angel tube station in London from November 2008 to July 2009, The Double Club was a place that explored the subtle intersections between cultures, art, fashion, music and celebrity. Conceived as a 24-week project, the guerrilla venue was the brainchild of contemporary German artist Carsten Höller executed in collaboration with Prada. The project was designed to be a cross-pollination of Congolese and Western cultures, a living artwork intended to be as enjoyable as it was challenging. Höller's practice focuses on methods where the interaction between work and public becomes key.



Elsa Schiaparelli x Salvador Dalí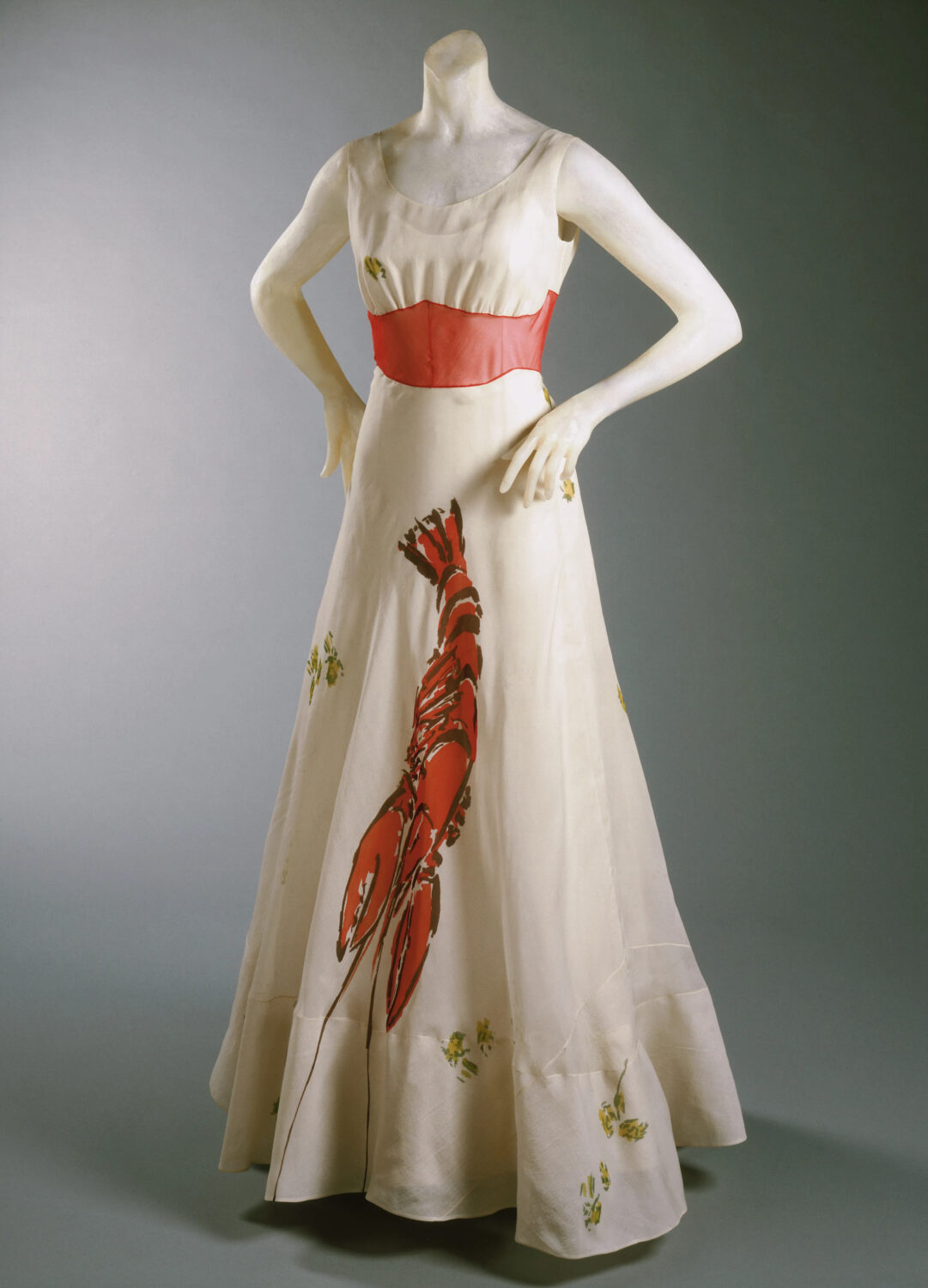 Celebrated couturier Elsa Schiaparelli collaborated with Salvador Dalí during the 1930s and 40s. Associated with the Surrealists in Paris, Schiaparelli maintained friendships with key figures of the movement including Dalí, Man Ray and Jean Cocteau, among others. Like her artist peers, the fashion designer often subverted everyday objects in her work. One of her best-known pieces is the Lobster Dress from 1937. The lobster, a creature which frequently appeared in Dalí's artworks, was rendered by the artist for the now iconic Schiaparelli design, positioned on a long white silk evening gown. The crustacean embellished piece was debuted by Wallis Simpson in a Cecil Beaton shoot.



Louis Vuitton x Richard Prince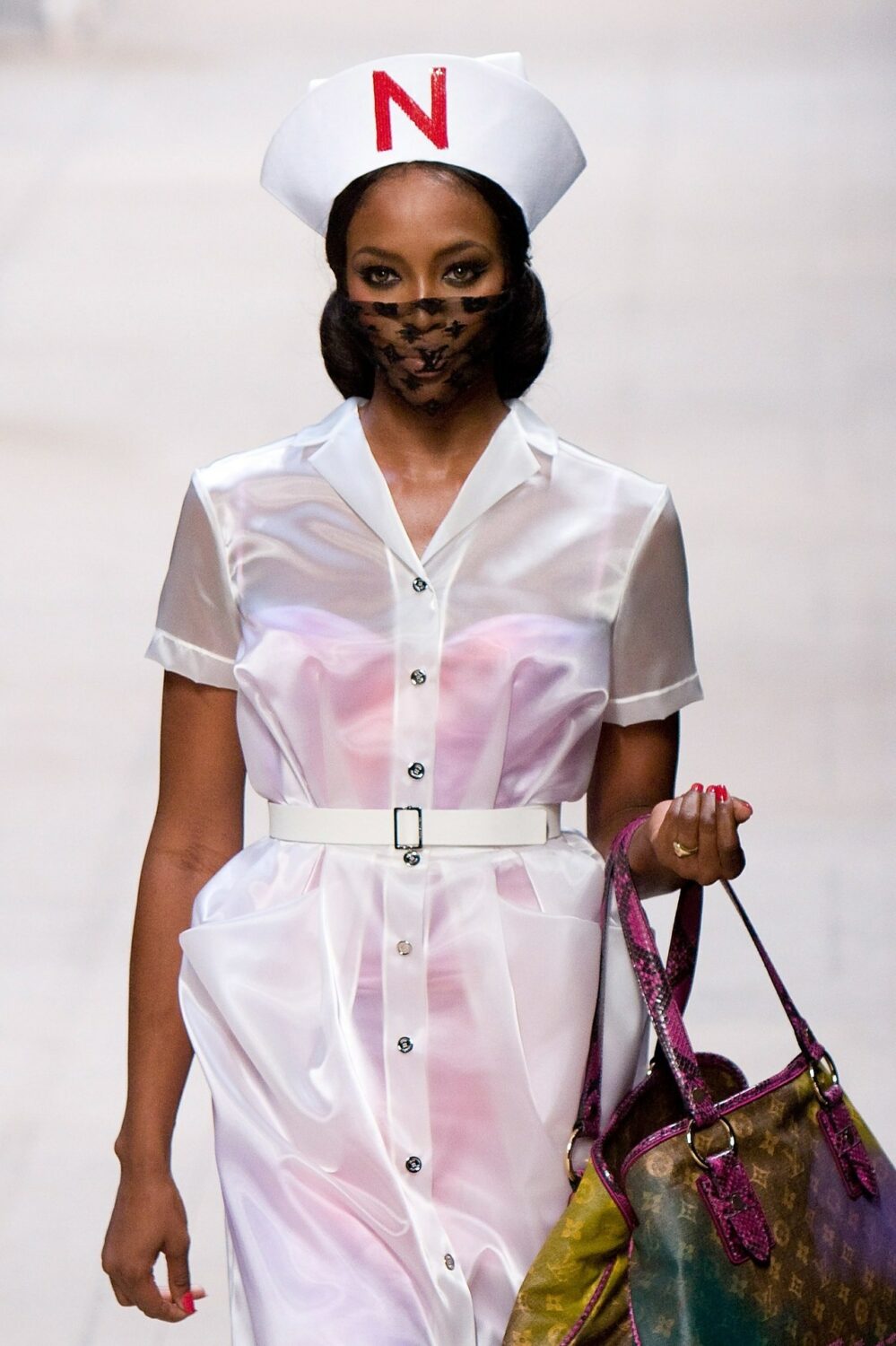 Throughout Marc Jacobs' time at Louis Vuitton, the brilliantly playful designer collaborated with a whole host of eminent artists from Stephen Sprouse and Yayoi Kusama, to Takashi Murakami, all of whom applied their artistic vision to sartorial pieces for the French fashion house. Among Jacobs' standout Vuitton collaborations was his collection created with American painter and photographer Richard Prince. Within the series of pieces created by Jacobs and Prince were a number of handbags featuring the artist's Jokes series printed across monogrammed canvas with a faded watercolour finish. The collaborative collection received a launch party at the Guggenheim, where Louis Vuitton clad nurses modelled the tongue-in-cheek pieces.



Telfar x Liberian Olympics Team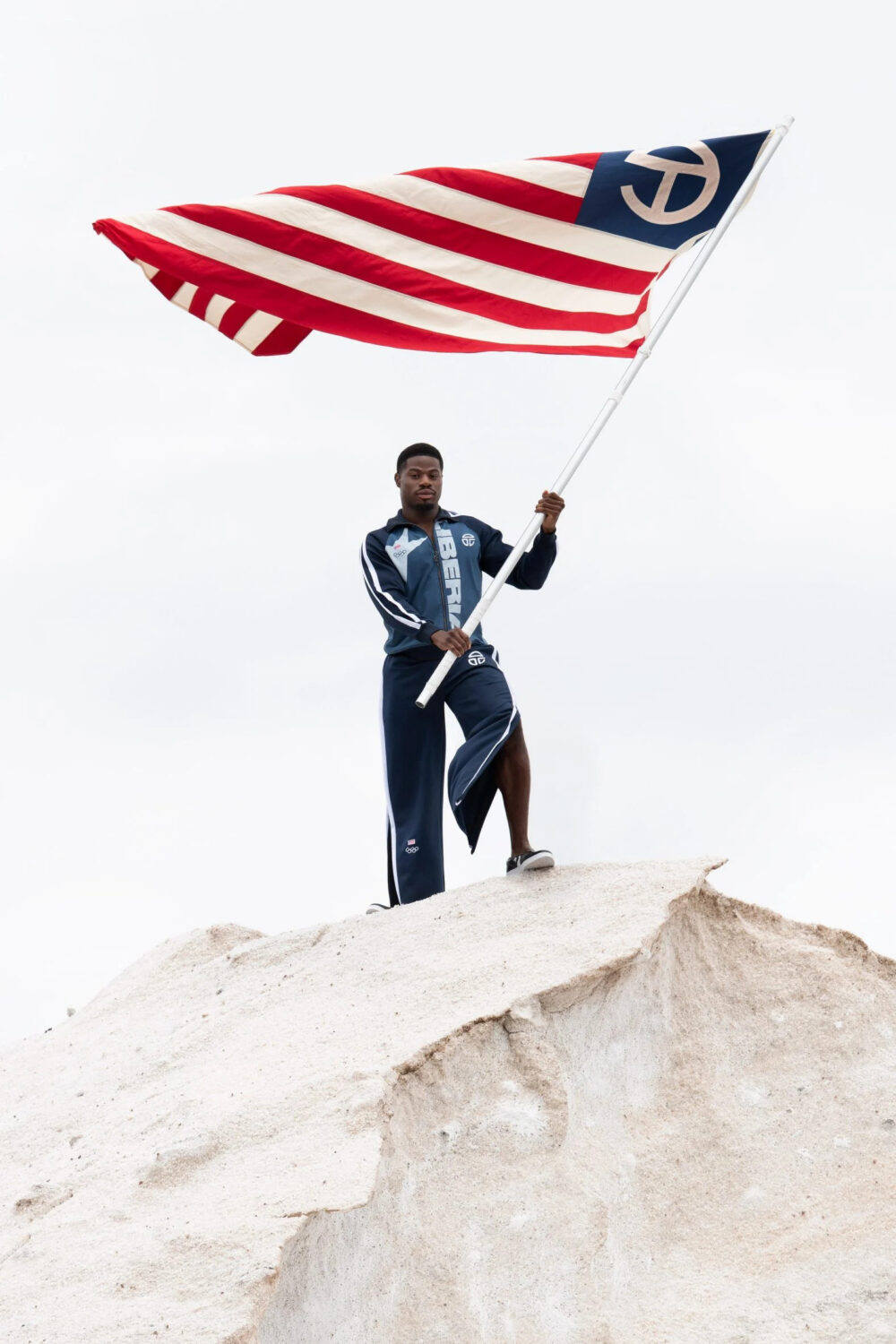 Liberian-American fashion designer Telfar Clemens and his long-time collaborator Babak Radboy created unitards, gowns, tank tops and other clothing items for the Liberian Olympics team in 2021. The much talked about uniform incorporated shades of the colours on the Liberian flag, blue, red and white, as well as gold. Nods to traditional African garments feature heavily in the genderless collection. For example, the lappa, a customary colourful skirt or dress that wraps around the wearer, was reinterpreted as a tie-up garment that can be worn by both male and female athletes.



Tschabalala Self x UGG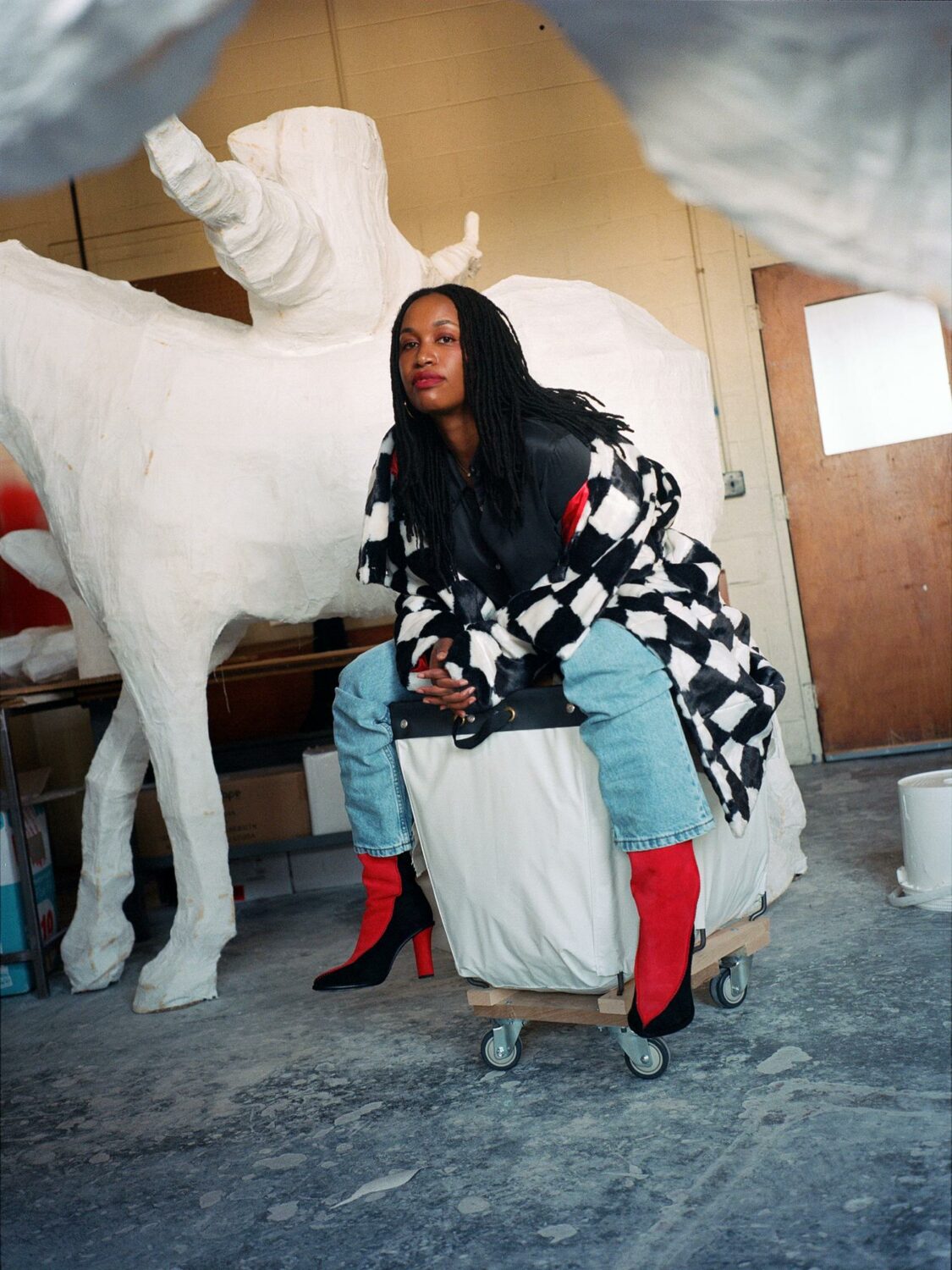 Tschabalala Self's first foray into footwear adapts classic UGG silhouettes to her mixed media aesthetic, adding bold colours and details to signature styles. Self's paintings, collages, sculptures, sound works and installations are constructed from a family of fantastic players – bold, funny, highly stylised individuals populate her world. Commissioned by Performa, in the autumn of 2021 Self presented her first live performance, an intimate play about a couple. Taking place on a stage conceived by Self, the play's costumes debuted the UGG collaboration, comprising shoes and jackets designed by the artist; the pieces utilise the Australian label's signature textiles including leather, suede and fur.



Christian Dior x Marc Quinn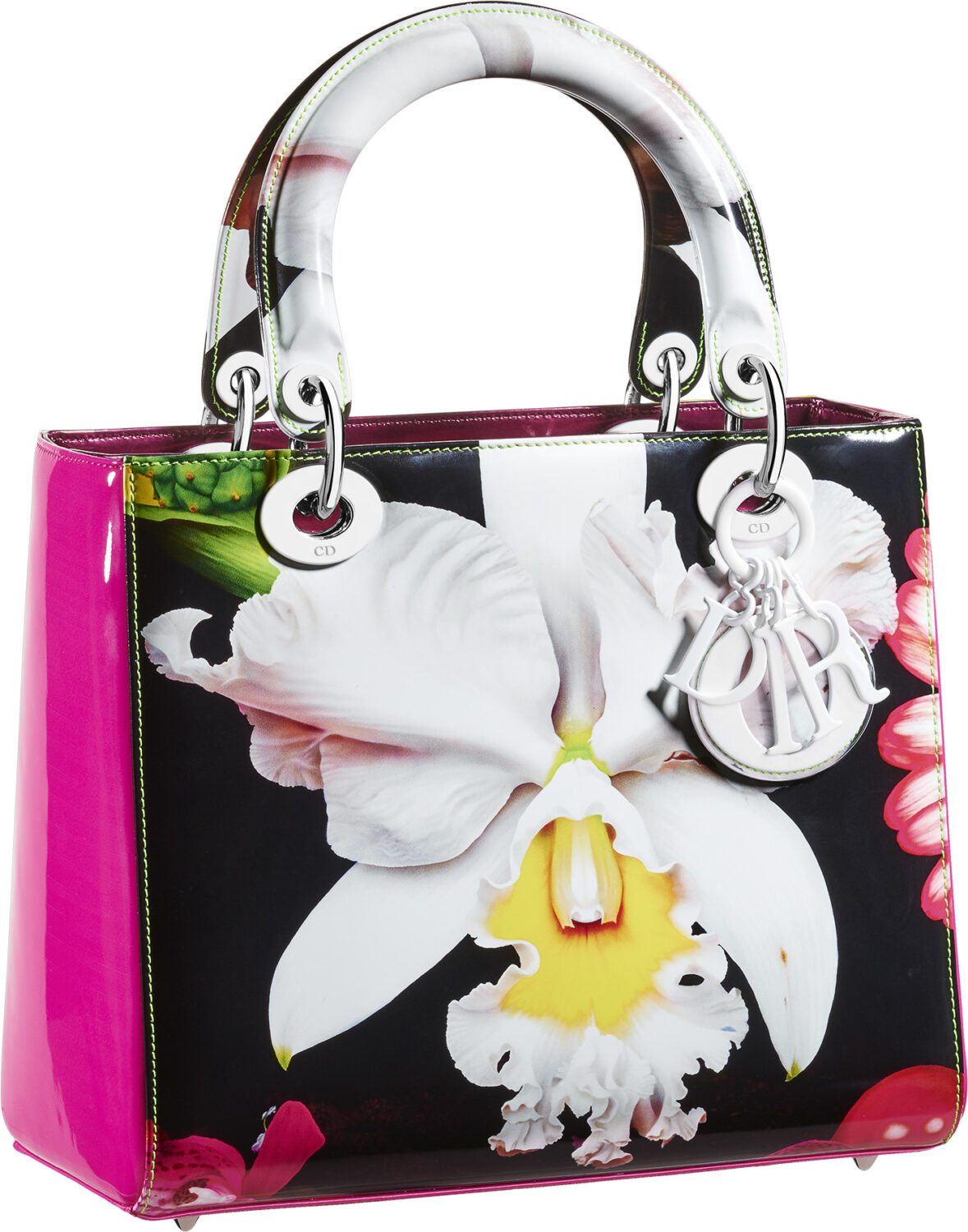 Coinciding with the unveiling of the House of Dior back in 2016, a townhouse retail space on Bond Street redesigned by Peter Marino, British artist Marc Quinn created a vivid collection of handbags and accessories in collaboration with the French fashion house. The collection, which was only sold at the London store in limited editions, draws on his archive of flower canvases, created in the style of the Dutch still-life paintings popular in the 17th century. Orchids have been a source of inspiration for the artist for nearly two decades; they have featured as giant glossy sculptures in bronze and ice, and on various proportioned canvases. So it's perhaps no surprise that these otherworldly blooms should find their way into Quinn's collaboration with Dior.



Versace x Fendi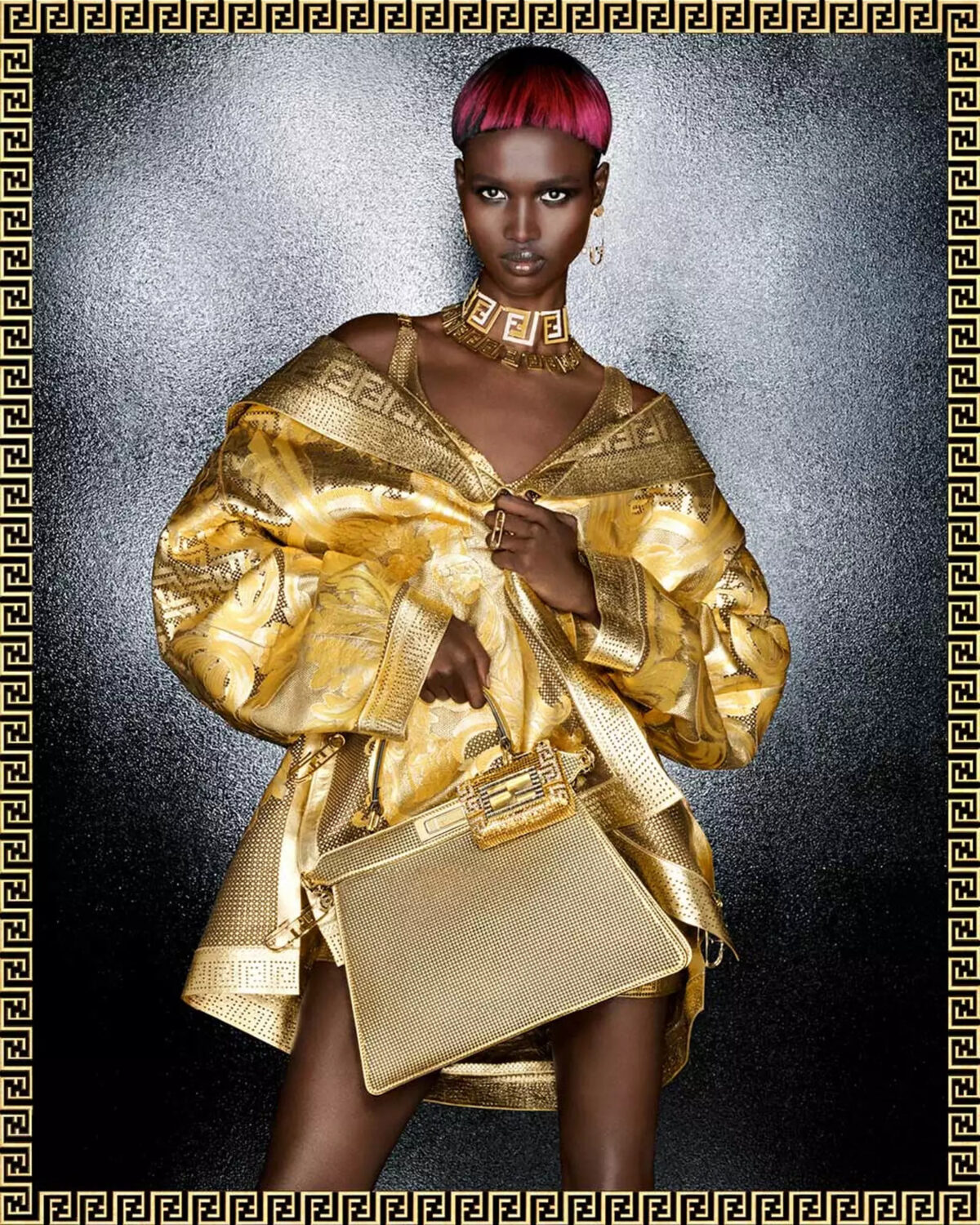 Titled Fendace, last year Donatella Versace designed a collection for Fendi, whilst Kim Jones designed a collection for Versace. In contrast to the much hyped Gucci and Balenciaga crossover, where both brands share the same parent company, this collaboration between the two Italian houses was even more unusual given the brands' differing owners. Influenced by the late nineties, Versace by Fendi explores an idea of duality, fusing the Fendi monogram with Versace's Greek motifs. Fendi by Versace takes a more disruptive stance, embracing the eclectic. The project was born from a mutual respect Jones and Versace have for each other and developed after Donatella hosted a dinner for Jones, Silvia and Delfina Delettrez Fendi in 2020.



Jean Paul Gaultier x Lotta Volkova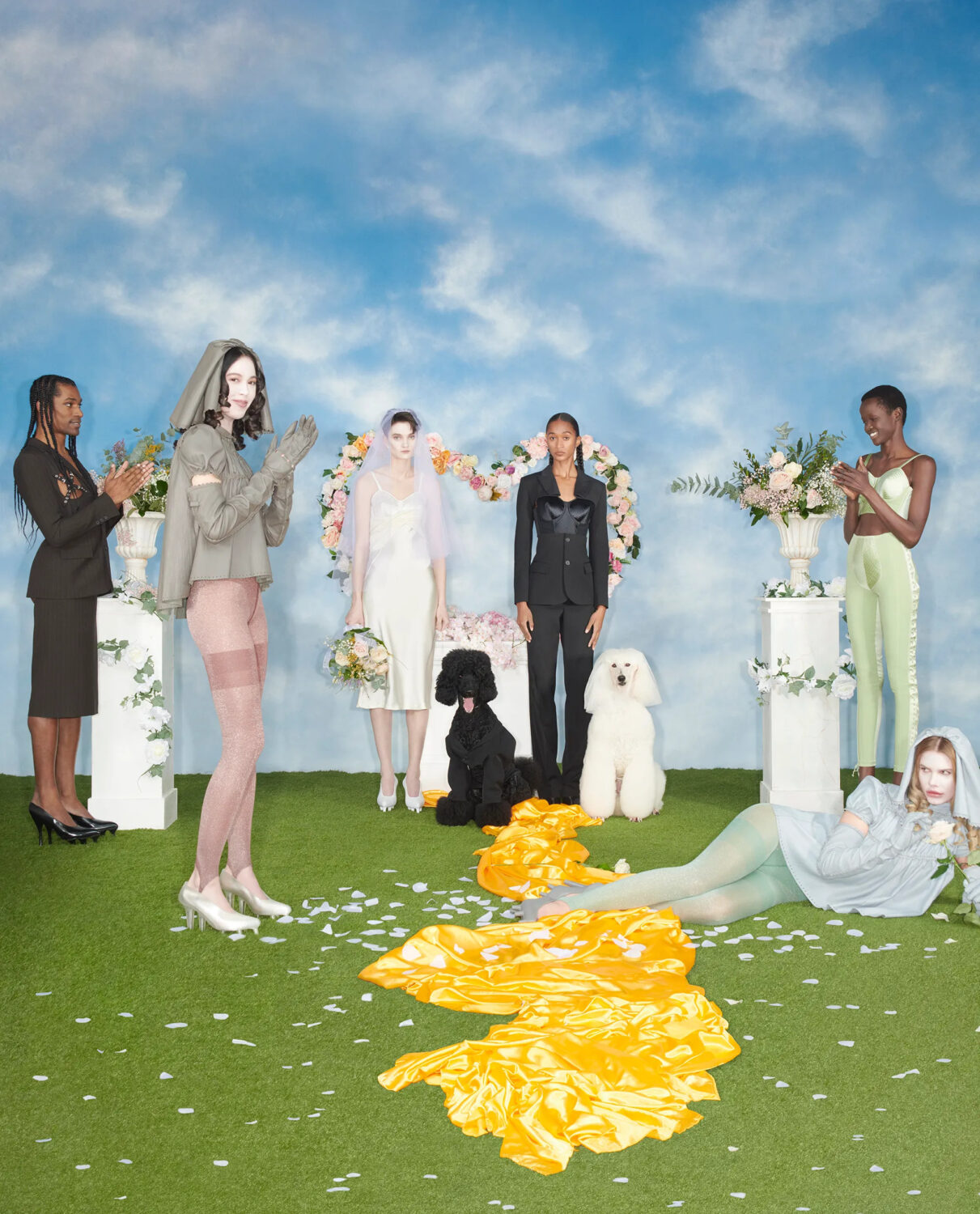 Launched earlier this year, Jean Paul Gaultier unveiled a ready-to-wear capsule collection designed by super stylist Lotta Volkova. The capsule pays tribute to the fashion houses' archives, offering the stylist's point of view, with a Volkova edited and modernised perspective on Gaultier's world. Conical brassieres, deconstructed tailoring, trompe-l'œil prints, and lingerie-inspired knitwear were all refreshed for 2022. Among the collections highlights is a jacquard 'Naked Dress' from Jean Paul Gaultier's 2004 couture collection that was never produced – under Volkova's creative direction, the dress was reimagined in an accessible jersey.



Feature image: Installation view, Anthea Hamilton, Mash Up, M HKA, Museum of Contemporary Art Antwerp, 2022. © Anthea Hamilton. Courtesy the artist and M HKA. Photo: Kristien Daem