Born in rural Derbyshire in 1941, the daughter of a factory worker and cotton weaver, Vivienne Westwood relocated to Harrow, Greater London with her family as a teenager. It was here that the young designer undertook a jewellery making course at the University of Westminster, then known as the Harrow Art School, but left after just one term, concerned that she would struggle to find employment in the arts. After taking a job in a factory and studying to become an educator, she took up a position as a primary-school teacher. During this period, she created her own jewellery, which she sold at a stall on Portobello Road.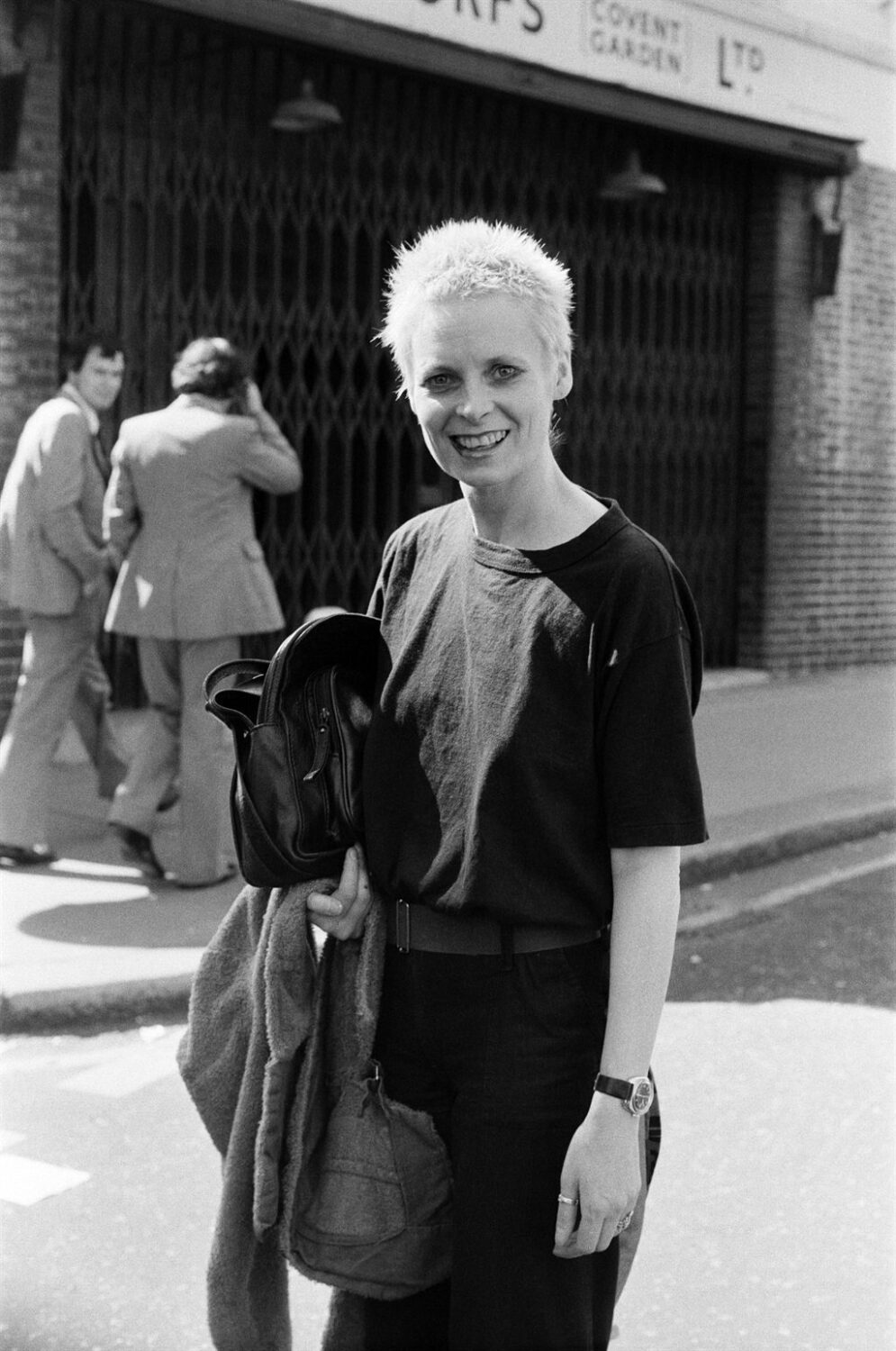 Following a separation from her first husband, Westwood met art student Malcolm McLaren, whom she'd go onto marry. McLaren reinforced Westwood's creative energy and ideals, encouraging her to create work and pursue garment making. Eschewing the hippie culture and aesthetics popular in the late 1960s, Westwood and McLaren designed clothes that borrowed from youth culture's recent past, selling their creations out of a shop on 430 King's Road in Chelsea. In 1974, the shop took on its most infamous form, SEX, with Westwood and McLaren designing fetish wear that they sold to sex workers and young proto-punks alike.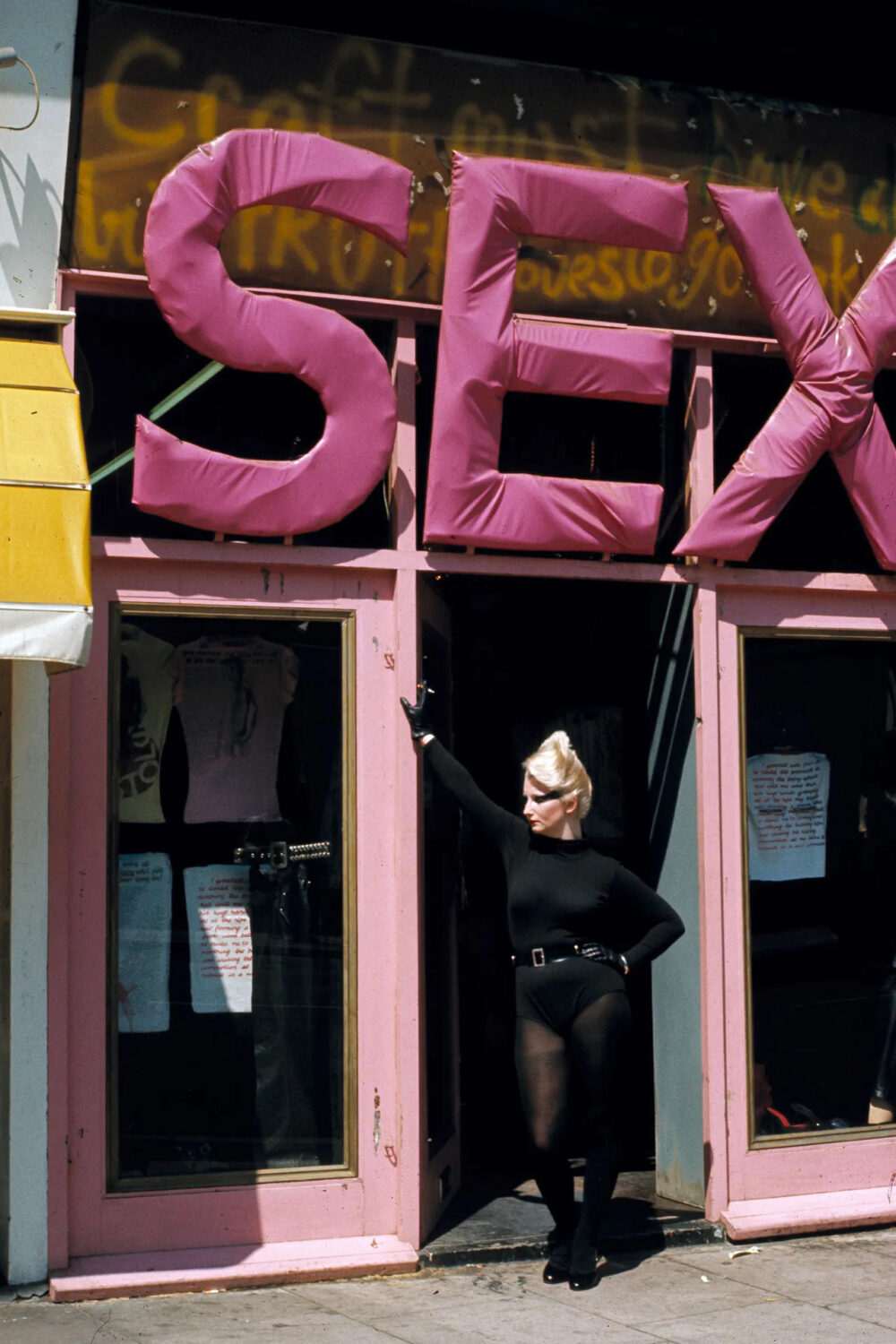 In 1976, the King's Road site was reimagined as Seditionaries: Clothes for Heroes. The store's offering remained in the same world as the pieces sold at SEX. Seditionaries swiftly gained a reputation for their provocative graphics. The confrontational imagery screen-printed onto distressed T-shirts and muslin tops included nude breasts printed at chest height, the Queen with a safety pin pierced through her lips, and erotic cowboys. Other Seditionaries designs pointed towards the direction in which Westwood's creative leanings would evolve. Her "nippled" T-shirts, for example, used gathered fabric in a way that exemplifies the designer's signature playfulness.
The mainstream's embracing of punk along with the Sex Pistols' dissolvent left Westwood feeling restless. She began to seek different forms of an outsider aesthetic. Her and McLaren's next collection, and the first they took to the runway, was called Pirate. The now fêted collection comprised striped Buccaneer trousers and oversized shirts styled with draped sashes. Over the following seasons, Westwood gained creative confidence, relying less on McLaren each time. Recognising indigenous cultures' influence on Western aesthetics, in a time less critical of cultural appropriation, she designed several collections inspired by clothing she'd seen on the pages of National Geographic, the most impactful of which was perhaps Buffalo Girls (Nostalgia of Mud).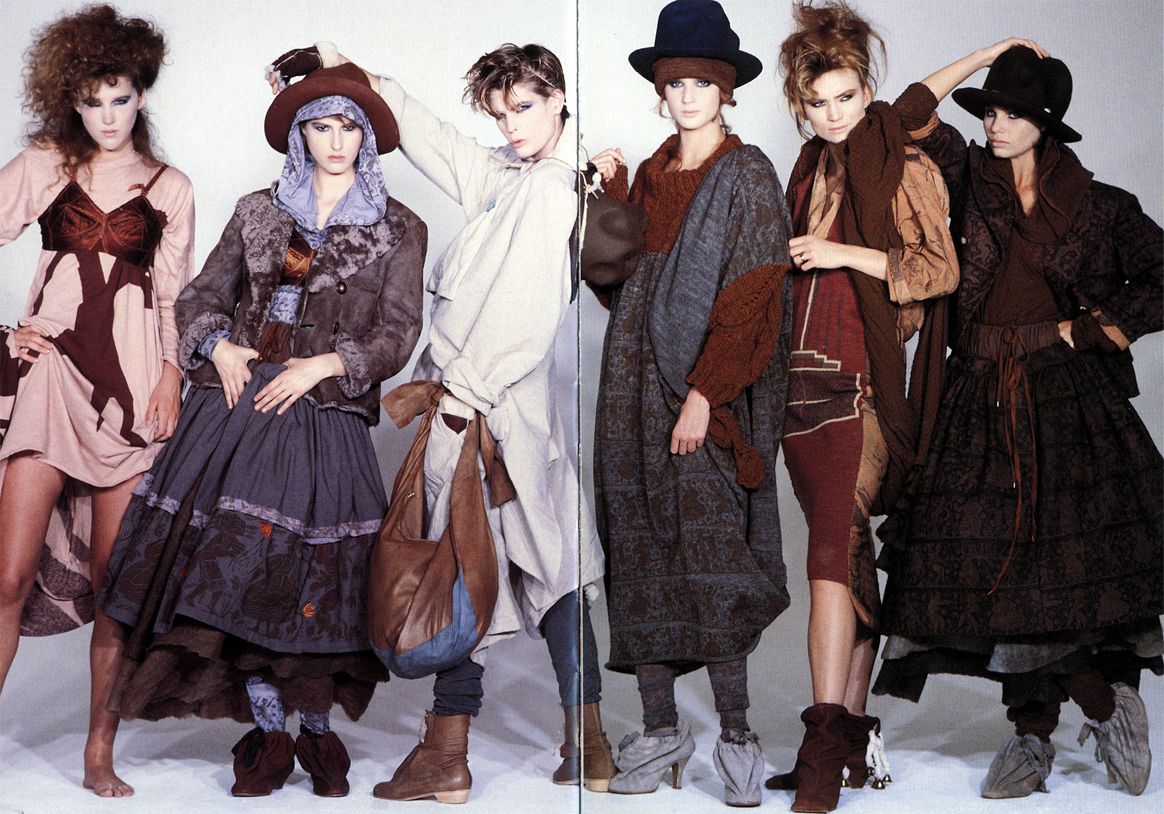 In 1982, around the time that Westwood and McLaren divorced, came Punkature. Westwood has previously described working on this collection as a pivotal moment in her career and the first time she considered herself to be a real designer. With support from her new business partner, Italian fashion publicist Carlo D'Amario, Westwood detached herself from what had become a toxic relationship with McLaren, and continued to produce collections. Marking Westwood's growing international reputation, her Hypnos collection of 1984 was shown at the Best of Five global fashion awards in Tokyo. Cheekily subverting footballers' uniforms, pieces from the collection were a hit on London's gay club scene.
By the early 1990s, Westwood had already earned much acclaim from the fashion industry, receiving the title of Womenswear Designer of the Year from the British Fashion Council for two consecutive years. Her unapologetic and original approach to garment design had fully penetrated the mainstream, and she had begun to make a substantial income from her sales. In 1992 she was recognised with an OBE. For the remainder of the 90s, Westwood embarked on teaching, securing new commercial relationships, and, in her couture collections, showcasing the expression of a new form of elegance, rejecting the casualness of much of contemporary fashion.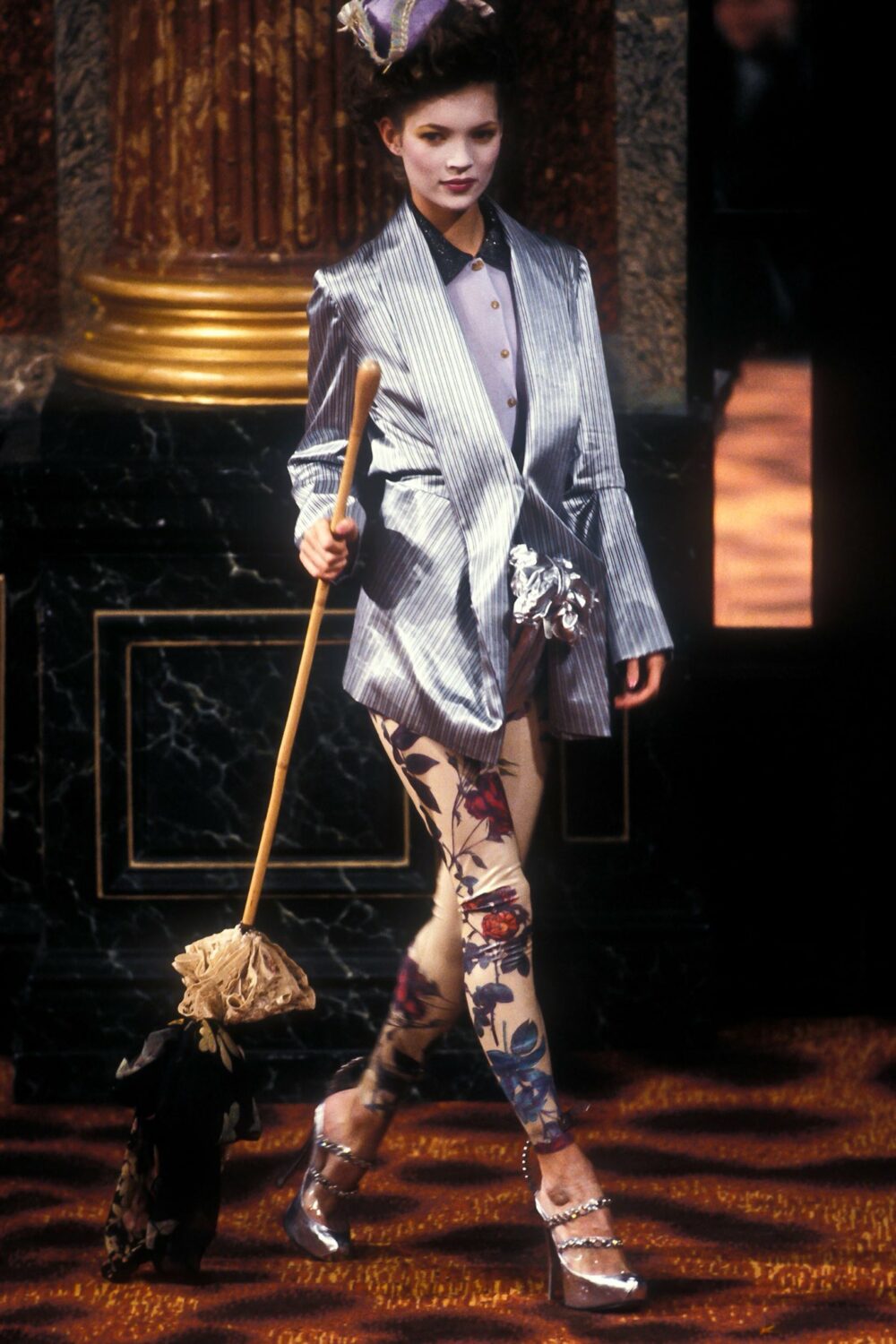 The 90's saw some of Westwood's most iconic reinterpretations of history, including the tartans of Anglomania, the bustles of Café Society and the billowing gowns of Les Femmes ne connaissant pas toute leur coquetterie. Over the past two decades, alongside Andreas Kronthaler, Westwood has continued to build her brand, with shops across the world and forays into accessories and fragrance lines. Her work has been the focus of major museum exhibitions and films, and she has continued to present collections, as well as becoming increasingly involved in activism, addressing issues from climate change to nuclear disarmament. Enormously influential and an inspiration to her contemporaries, Westwood passed away on 29 December 2022, aged 81.



Feature image: Vivienne Westwood, Pirates, A/W 1981-1982. Photo: Pinterest