What Is Dravidian Architecture?
Strikingly crafted, ambitious in scale, and feats of engineering, the Dravidian architecture of South India, manifest in temples throughout the region, was pioneered by the Pallava dynasty who reigned in parts of Karnataka, Andhra Pradesh, and northern Tamil Nadu from 275 CE to 900 CE. During Pallava rule, rock-cut architecture was the most popular means of temple construction. Beautifully preserved examples, which exemplify this way of building, include the impressive cave temple of Mandagapattu, constructed by the Pallava king, Mahendravarman I, as well as the Panchapandava Cave Temple and Rudra Saleshwaram cave at Mamandur.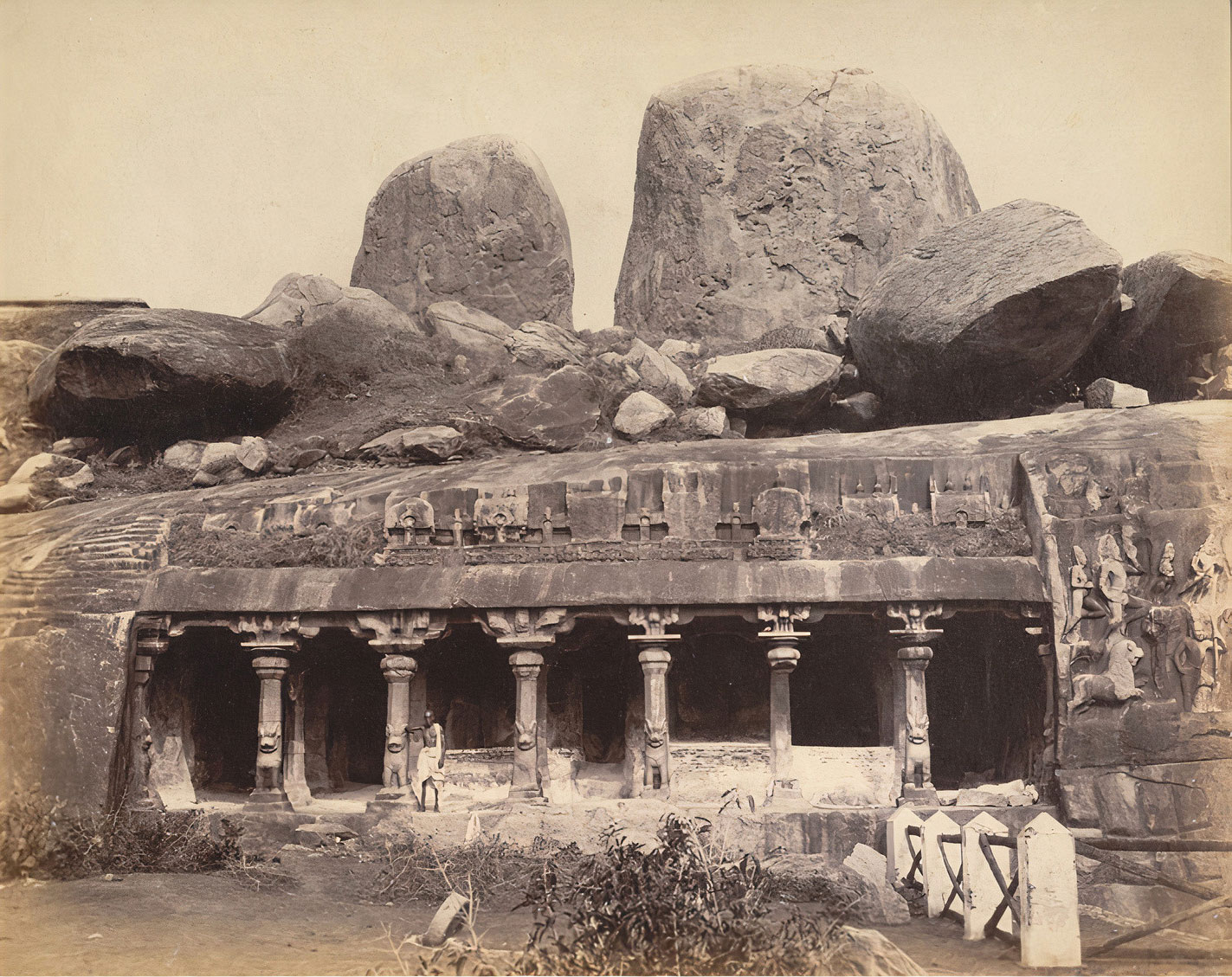 Some of these early structures were important breakthroughs in the evolution of Dravidian temple architecture owing to their multi-tiered form, known as Tala. The layered Tala are stacked with the widest at the base, narrowing as they go up to form a structure akin to a stepped pyramid. Narasimhavarman I, a seminal emperor of the Pallava dynasty, built a port town called Mamallapuram, commissioning a vast carved temple complex created from the ground stone. Mamallapuram, widely known as Mahabalipuram in present day, is now a renowned tourist attraction in the region, drawing an unending stream of visitors from across India and the world.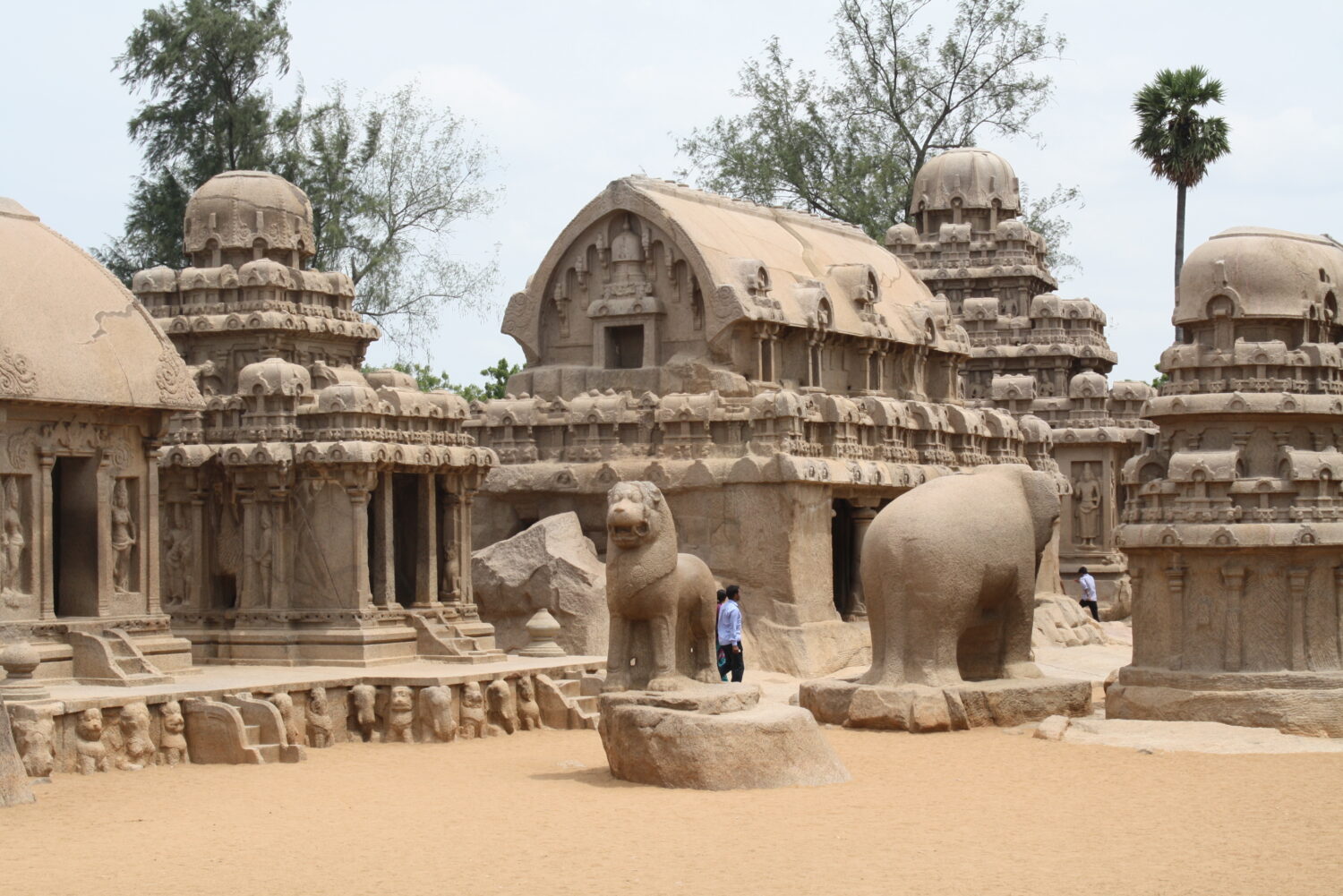 A space for experimentation, historians and archaeologists have described Mahabalipuram as an architectural laboratory of sorts for the Pallavas. Here, the dynasty tested various innovative construction and artistic techniques, largely hewn from the granite rock face. In Kanchipuram, Tamil Nadu, the Pallava capital, the Kailasanathar Temple offers a more formalised example of the Dravidian system as conceived by the Pallavas, comprising a temple gateway tower and an enclosure wall known as Prakara, which surrounds the entire complex, with a series of smaller shrines built along its inner face.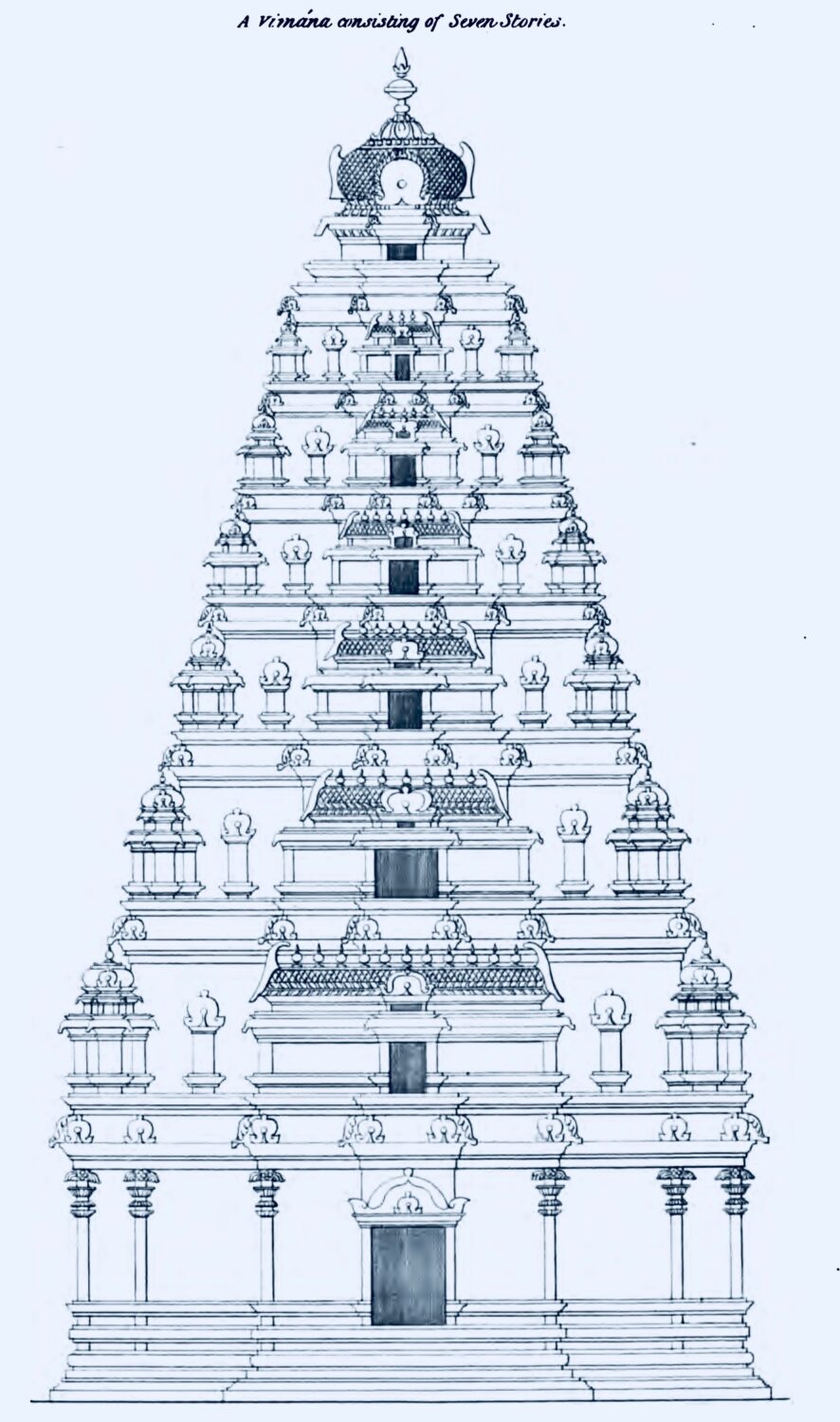 In Dravidian temple design, the main structure is divided into various sections, including the Garbhagriha, the sanctum, atop which sits the decorative pyramidal Vimana; Mahamandapa, a closed hall; Mandapa, a semi-closed hall; Ardha Mandapa, the porch; and Natya Mandapa, a space designed especially for dance performances. Gopurams, temple gateway towers, are one of the most distinctive features of the architectural style. The site's enclosing wall, as well as a water tank near the temple built for ritualistic purposes, and large Nandis – the guardian deity of Kailasa, the dwelling of Lord Shiva – make up other key characteristics.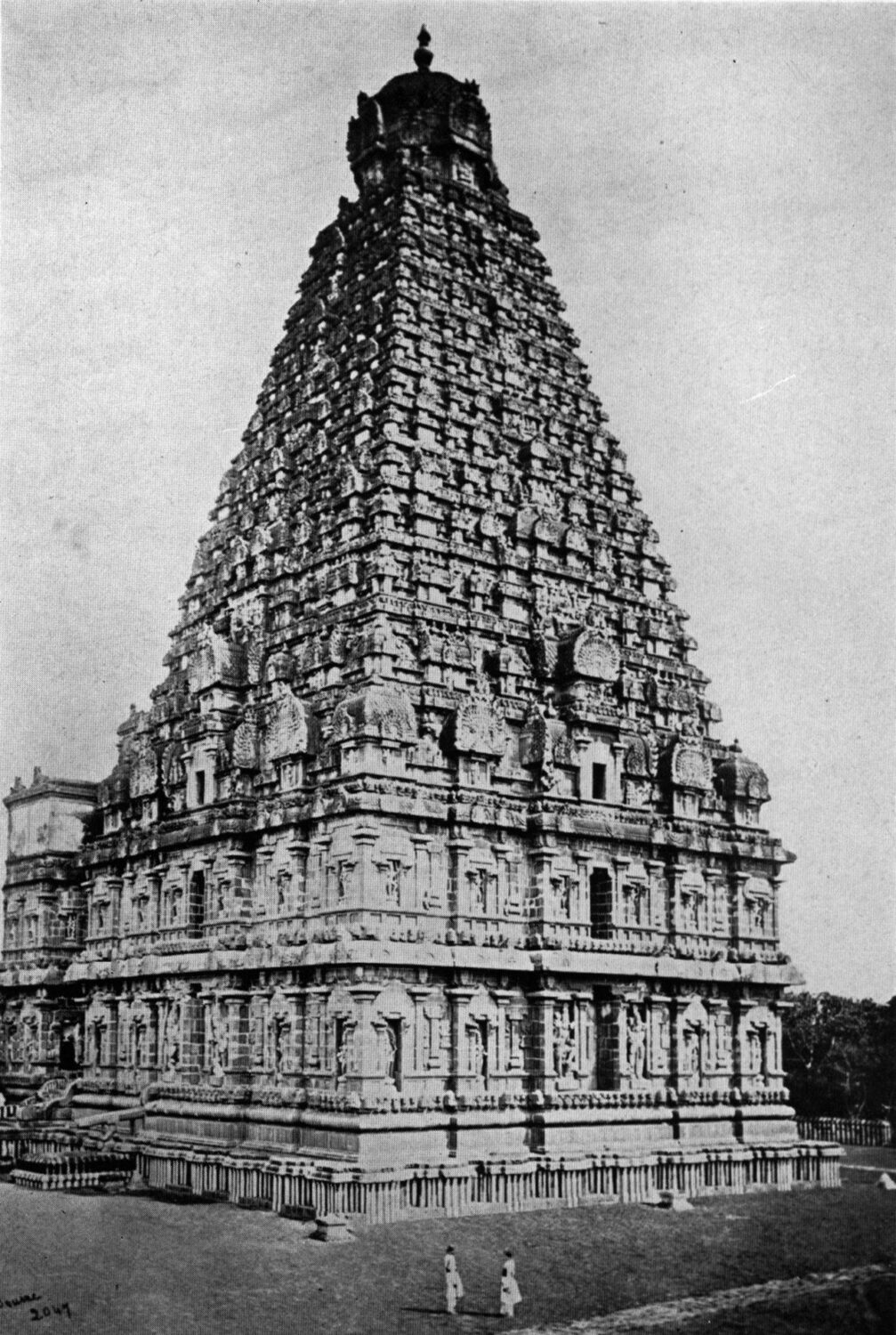 After the Pallava came the Badami Chalukyas and Rashtrakutas, among others, until the Chola rule from 848 CE to 1280 CE. The Chola built monumental temples such as the Brihadisvara Temple of Thanjavur, ruling their territory for more than four centuries. The dynasty heralded a flourishing era for art and architecture, with their influence permeating across South India. Early Chola architecture borrowed heavily from the style of the Pallavas. Vijayalaya Choleesvaram, a ninth-century Shiva temple located in Narthamalai, named after the first Chola ruler, is known for its unconventional plan, in which the sanctum is circular and its Prakara is square-shaped. Dravidian architecture reached its zenith at the time when the power of the Cholas began waning.



Feature image: Mahabalipuram, Tamil Nadu. Photo: Keshav Anand