Husband and wife duo François-Xavier and Claude Lalanne, collectively known as Les Lalanne, are one of the most fascinating and prolific art couples of the 20th century. Following the more subdued aesthetics of the early 1960s, the 1970s heralded a taste for a new and bold eclecticism. Les Lalanne were at the forefront of this wave, with their distinctive blend of fine and decorative arts making them beloveds of the art and fashion worlds. As well as being favourites of the Surrealists, over their career, the pair worked on projects with Yves Saint Laurent, and gained fans in Hubert de Givenchy, Karl Lagerfeld, Marc Jacobs and John Galliano, among others.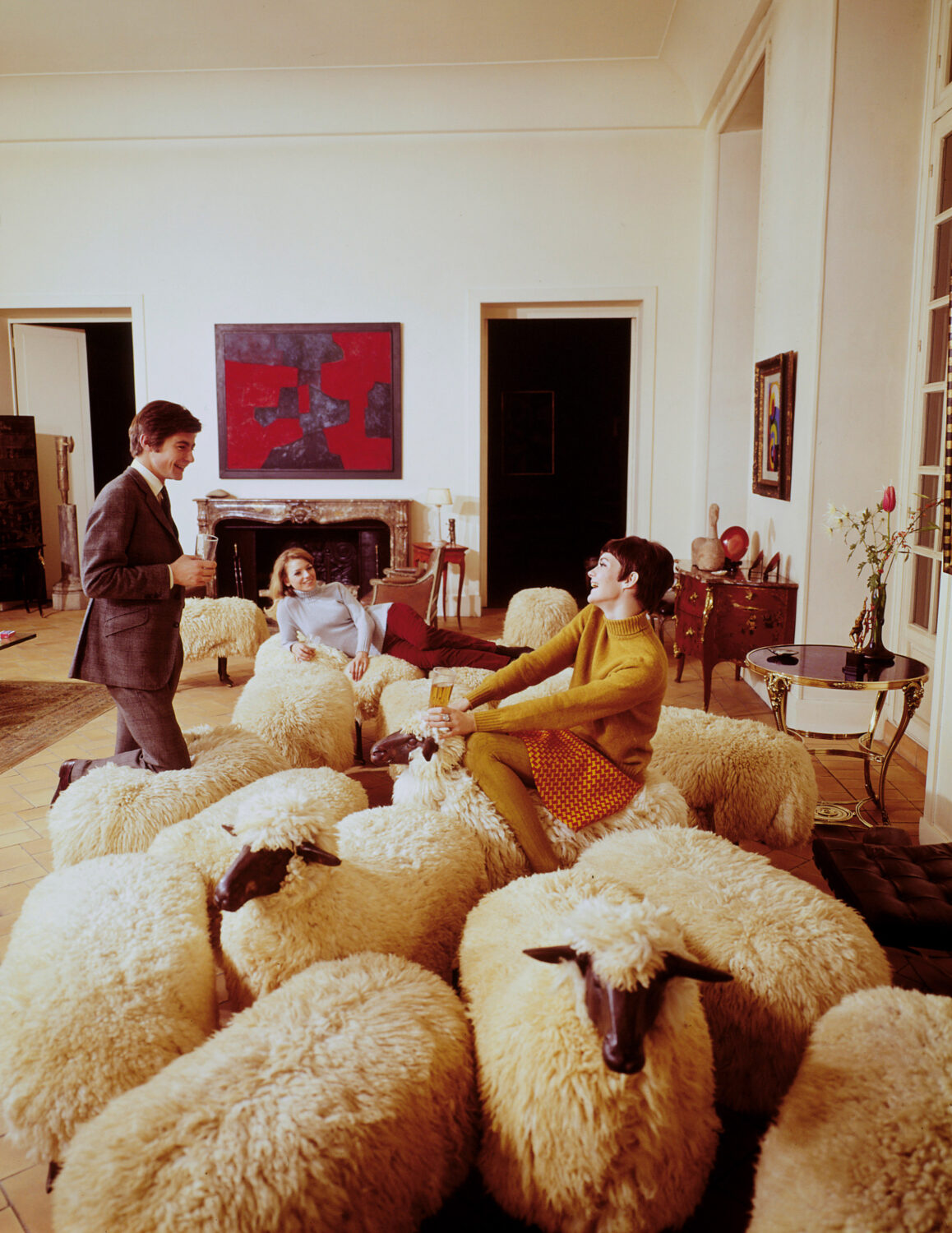 François-Xavier settled in Paris in his late teens, renting a studio in the Impasse Ronsin, an artists' enclave in Montparnasse. There, his neighbour was renowned sculptor Constantin Brancusi; Brancusi introduced François-Xavier to his circle of Surrealist friends, including Max Ernst and Man Ray, who were key influences to the young artist. It was in 1952 that François-Xavier and the Paris-born Claude first met. It was the start of a partnership that would last over five decades, with the couple marrying in 1967. Among other artistic influences in their lives, Salvador Dalí and Niki de Saint Phalle were drawn into the duo's orbit, undoubtedly informing their fascination with the surreal.
Les Lalanne established a wholly unique style underpinned by a playful inventiveness, poetry and a surrealist sensibility, blurring the distinction between art and design. Having rediscovered the Renaissance art of casting forms from life, then employing contemporary electro-plating techniques, Claude achieved a delicacy and sensitivity in her work unparalleled in cast bronze. François-Xavier similarly found inspiration for his works in nature. In his words, "The animal world constitutes the richest and most varied forms on the planet." His subjects consisted of a menagerie of animals, stylised forms married with functionality.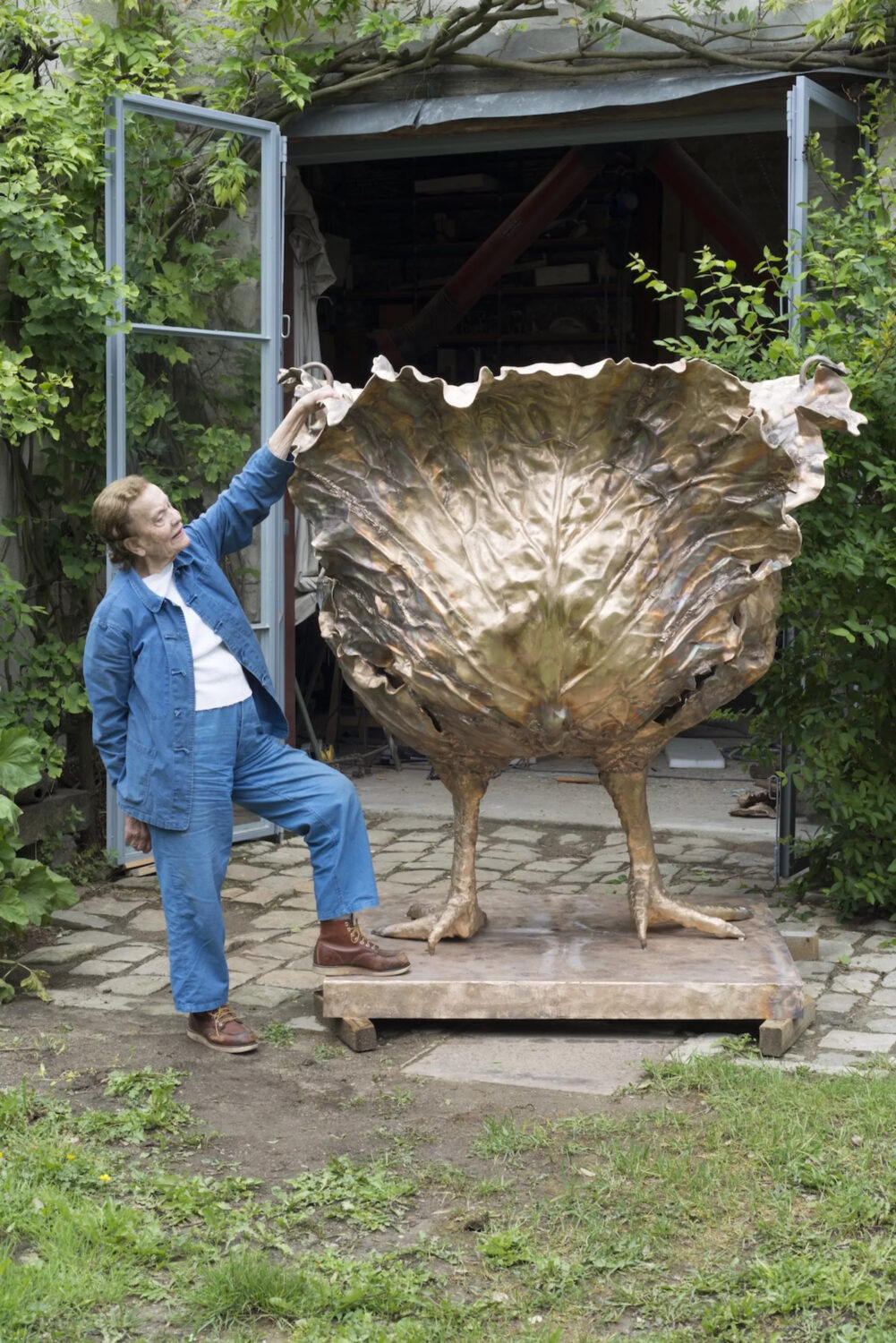 The couple believed that art is a part of daily life, a conviction that resonates in their sculptural yet practical creations. Today better known as the Moutons de Laine, François-Xavier's celebrated sheep sculptures were originally shown with the title Pour Polytheme, a nod to Homer's Odyssey. "I thought that it would be funny to invade that big living room with a flock of sheep," François-Xavier once said. "It is, after all, easier to have a sculpture in an apartment than to have a real sheep. And, it's even better if you can sit on it."
Zoophites, the artistic duo's first joint exhibition, opened its doors in 1964 at Galerie J in Paris. The works on display included Claude's Choupattes and François-Xavier's La Mouche, an enormous brass fly with Plexiglas wings under which a handcrafted toilet was concealed. It was the success of Zoophites that first earned the couple international acclaim and the notice of Alexander Iolas, a prominent Egyptian-born Greek-American art dealer and collector best known today for introducing American audiences to Surrealism, championing the career of Les Lalanne and hanging Andy Warhol's first gallery exhibition.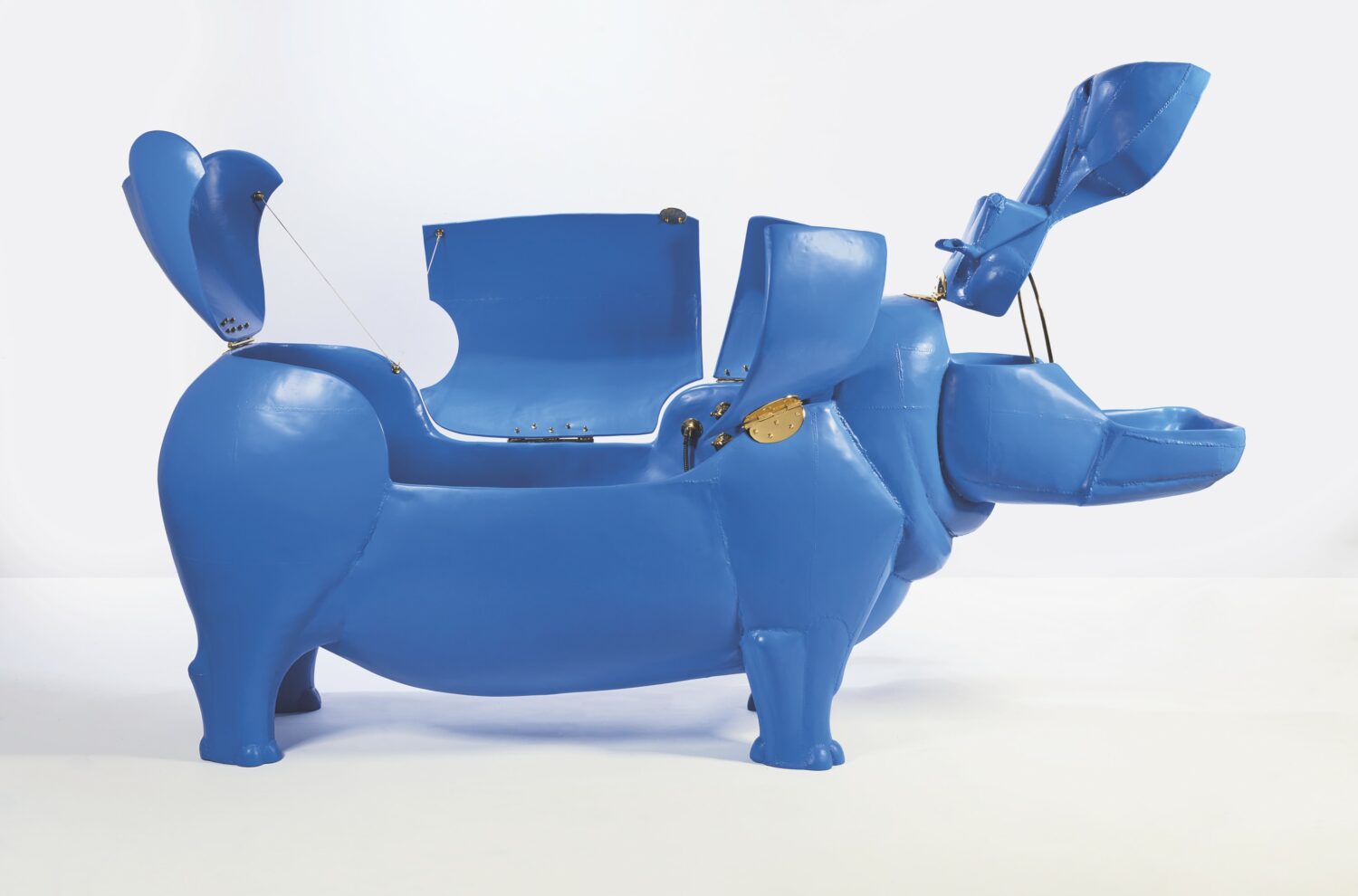 Among François-Xavier's most memorable animal inspired pieces is the spectacular Baviaan wood burner and the magnificent Hippopotame I bathtub, a life-size representation, almost three metres long, of a hippo in brass and copper that opens up to reveal a sink and vanity folded into its vast mouth, and a soaking tub stored in its body. François-Xavier's first private commission was a sculptural bar for the home of fashion designer Saint Laurent. The couturier also worked closely with Claude, whose gilt metal castings from the body of Veruschka von Lehndorff were incorporated into the designer's Empreintes collection of 1969.
An inspiring model of collaboration, one that birthed both independent and joint projects, Claude and François-Xavier's oeuvres equally weave together and unfurl to magnificent effect. Following François-Xavier's death in 2008, Claude continued to work from their home in Ury, south of Paris, until her passing in 2019. Their legacy continues to resound, with their pieces in high demand in the secondary market, and their works prevalently appearing on moodboards, inspiring their contemporaries. Still fashion world favourites, from Chanel to Dior, Les Lalanne's sculptures can be seen installed in venerable boutiques across the world, as well as in the homes of many great collectors.



Feature image: François-Xavier Lalanne, Rhinocéros, 1967. Photo: Pinterest