Preview: A First Look Inside Independent New York 2023
Now in its 14th year, hybrid art-fair-come-festival Independent returns to New York from 11-14 May 2023 at Tribeca's Spring Studios, with an artistic programme selected by founding curatorial advisor Matthew Higgs and co-produced in collaboration with leading galleries, non-profits and museums worldwide. This year, 66 participating organisations are included in the fair's roster, 16 of which are first-time exhibitors. Since its inception, Independent has built a distinct track record for delivering strong curatorial perspectives, having championed artists, from Oscar Murillo and Issy Wood to Donna Huanca and Ruby Neri, at nascent stages in their respective careers. Ahead of Independent 2023's launch, Something Curated highlights six anticipated projects and presentations not to miss at this year's edition.



Alina Perez presented by Deli Gallery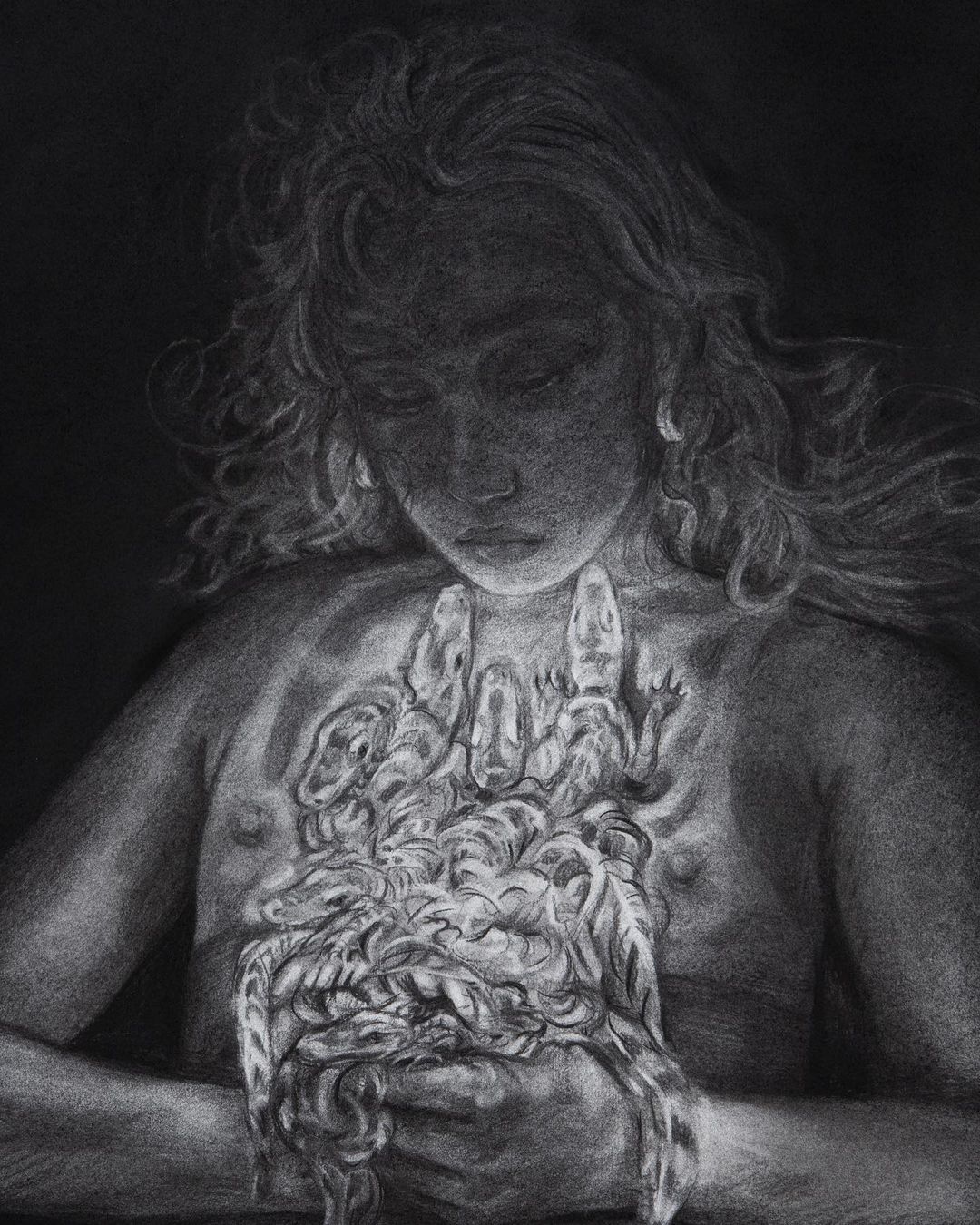 Building up lush layers of charcoal and pastel on paper, Alina Perez uses drawing as a tool of identity and remembrance. Her intimate figurative tableaux emerge from her own past experiences and traumas, as well as weaving more speculative narratives. "What if you could draw a memory that you wish you had?," she asks. The presentation at Independent follows Perez's dual exhibition with Arel Lisette at the gallery's New York location, Not Dark Yet, an exploration of memory and the "personal hauntings" that reverberate in the present.



Wendy Park presented by Various Small Fires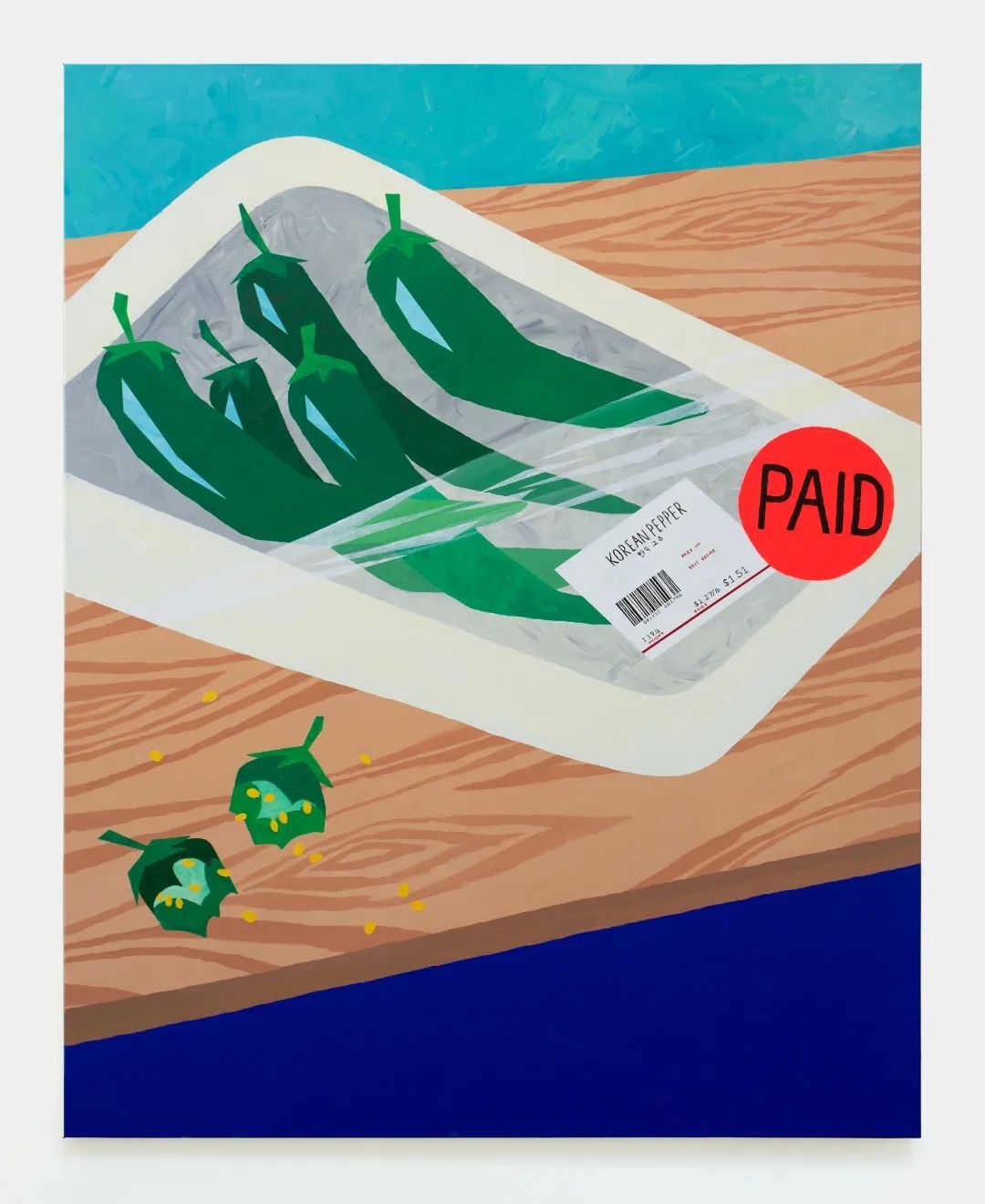 Catalysed by the recent passing of her father, Wendy Park's paintings capture bittersweet childhood memories of her parents' pursuit of the American dream during the 1980s and 1990s. Paying homage to their experiences as first-generation Korean immigrants and working-class vendors in Los Angeles, Park's gaze zooms in on objects associated with the family's labour at swap meets as well as snatched moments of leisure at the end of the working day. By sharing fragments of her personal reminiscences in high-key colour, Park seeks to honour the communities in which she grew up.



Kimathi Donkor presented by Niru Ratnam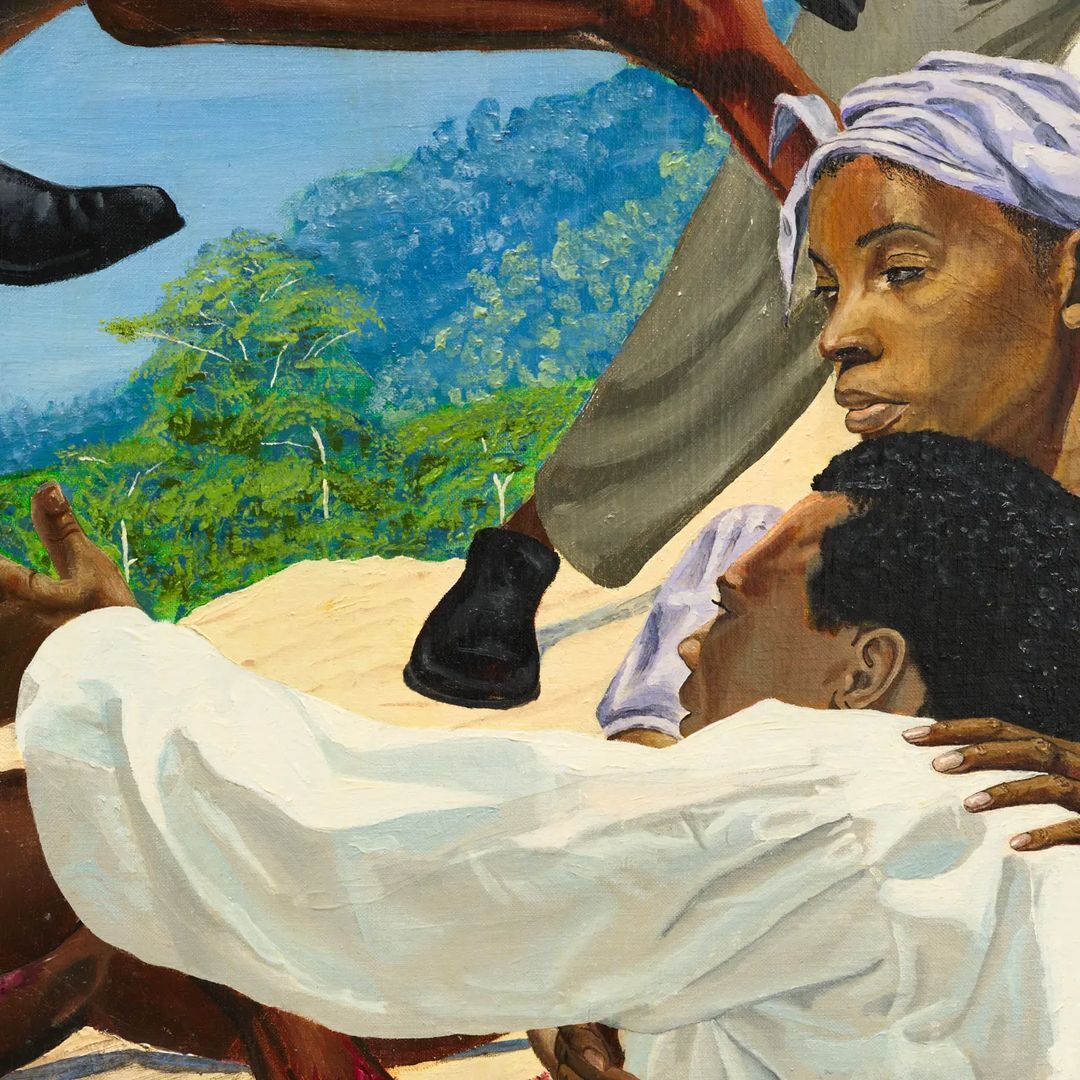 For their debut at Independent, Niru Ratnam will present works by the London-based artist Kimathi Donkor. Appropriating the classical styles of Western art, Donkor reinstates and centres the Black subjects who have been erased from that canon. Following a hiatus from art-making in the 1990s, when he focused on social activism, he returned to painting in the 2000s. He developed a series depicting police brutality against the Black British community alongside representations of historical figures such as Toussaint L'Ouverture and Harriet Tubman, which anticipated current debates about the decolonisation of art history.



Eleanor Antin presented by Richard Saltoun Gallery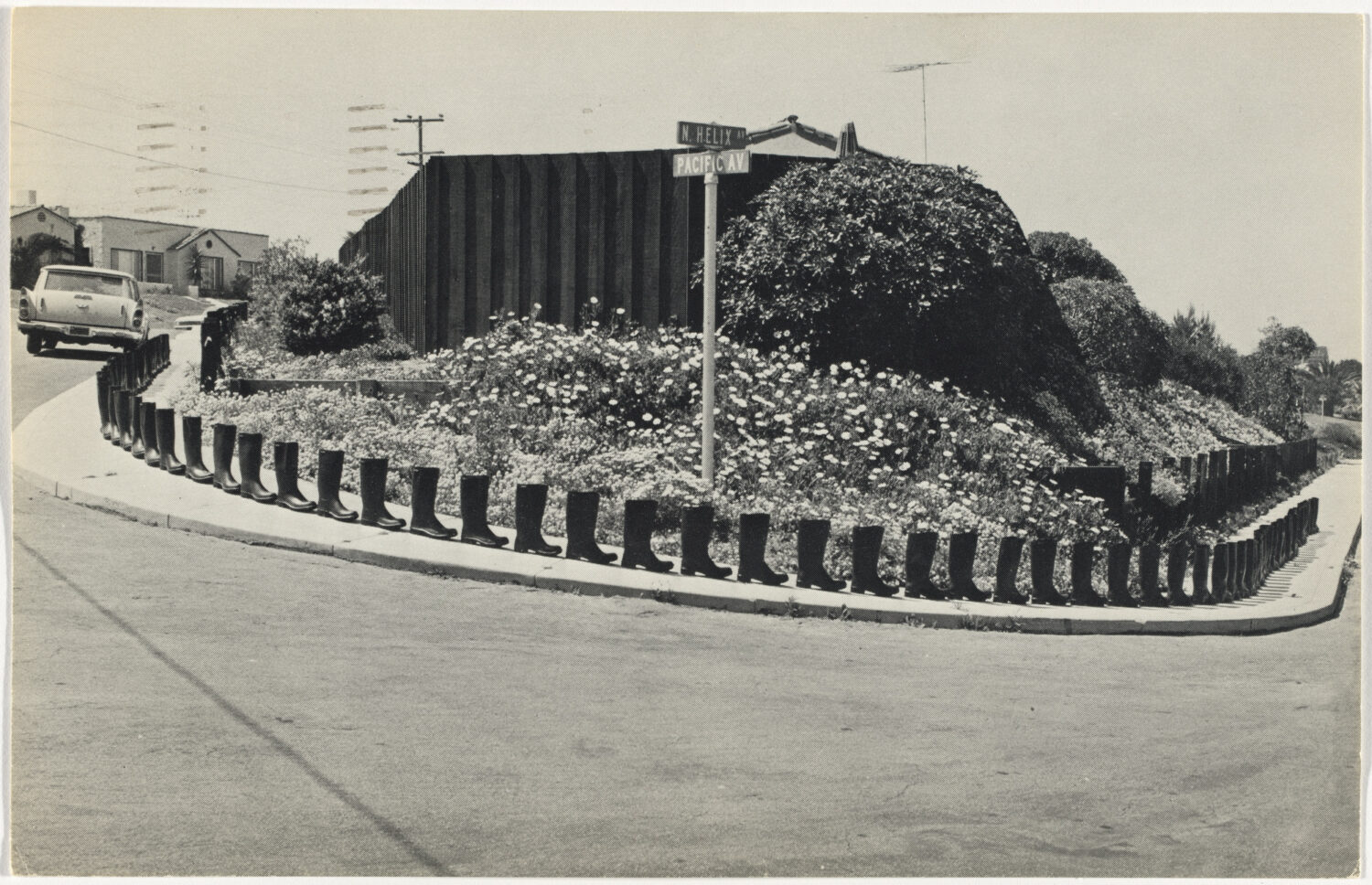 Richard Saltoun Gallery's solo booth focuses on Eleanor Antin's seminal mail-art project, 100 Boots (1971–73). Critiquing America's participation in the Vietnam War, Antin documented the staged travels of 100 black rubber army boots from California to New York City. The work comprised 51 photographic postcards mailed to around 1,000 artists, writers, institutions, and others via the US postal service. Initially engaged in everyday activities such as going to church or the bank, the boots later trespassed on private property, announcing their solidarity with the anti-war movement. The series culminated in an exhibition at New York's Museum of Modern Art in 1973, shortly after the end of the war.



Jessica Stoller and Grace Carney presented by P·P·O·W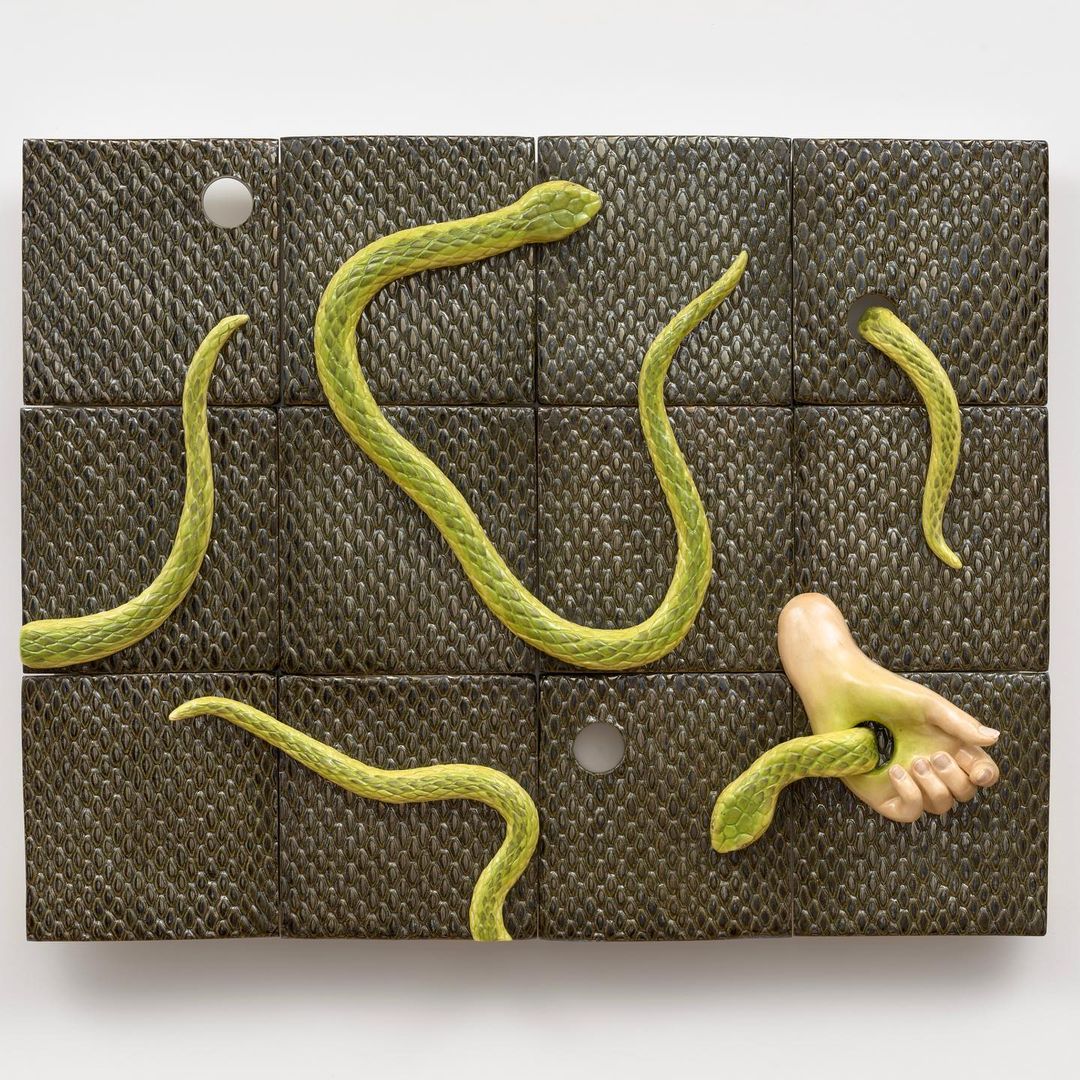 In a dual show, P·P·O·W will exhibit the porcelain sculptures of Jessica Stoller alongside works by emerging artist Grace Carney. Stoller's elaborate tableaux of flowers, food, and female body parts marry the seductive and grotesque with a subversive feminist wit. Playing on porcelain's historic associations with desire and consumption, her masterful depictions of aging and blemished flesh challenge idealised images of femininity. A complex corporeality can also be seen in Carney's gestural, abstracted paintings and recent series of large-scale drawings of wrestlers, in which the figures' entangled limbs merge into an ambiguous landscape suggesting both aggression and intimacy.



Nicholas Pope presented by The Sunday Painter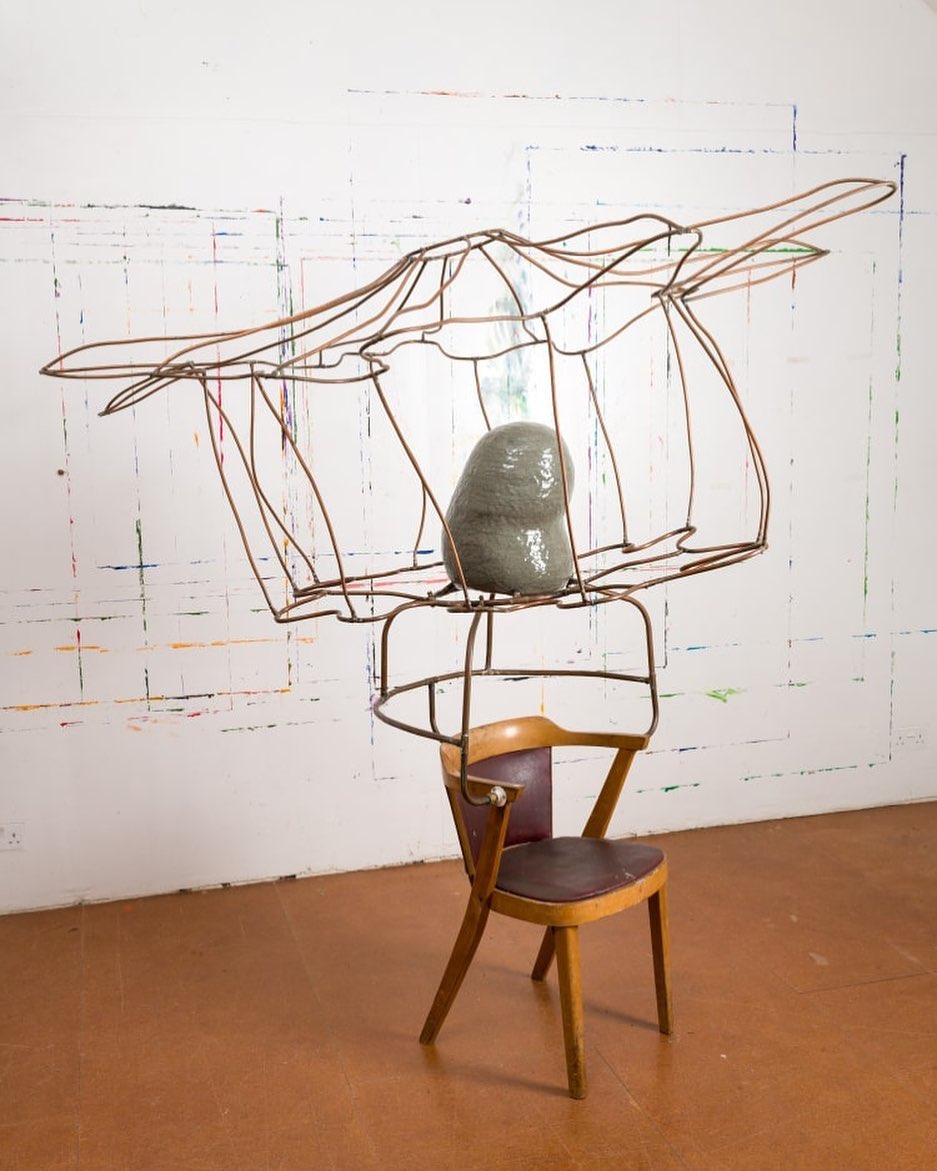 The Sunday Painter will feature a series of glass chalices and oil bar drawings by British artist Nicholas Pope in a solo presentation. Titled The Conundrum of the Chalices of the Seven Deadly Sins and Seven Virtues, the series represents the seven deadly sins and seven virtues of early Christian thought: pride, lust, envy, avarice, gluttony, sloth, and wrath, as well as prudence, justice, temperance, courage, faith, hope, and charity. Pope collaborated with a master glassmaker to translate his exuberant mark-making into absurdist vessels. The installation continues the artist's fascination with belief systems, which dates back to the resurgence of his practice in the 1990s following a period of illness.



Feature image: Eleanor Antin, 100 Boots, 1971-73. © 2023 Eleanor Antin