Mariko Mori: The Japanese Artist Merging Spirituality & Technology
Mariko Mori is widely recognised as one of the most important artists to have emerged from Japan over the past five decades. Her artistic approach, which stems from the idea of interconnectedness, explores various phenomena of life, such as the existence of the universe, death, reality, spirituality and technology. Her early works were heavily influenced by manga and cyber culture, where Mori portrayed herself as a cyborg heroine, navigating through the city of Tokyo. Her more recent works have moved beyond the colourful hyper-realities of present-day urban settings to embrace ancient cultures, such as the Jōmon period lifeways of Japan and Celtic traditions in Europe.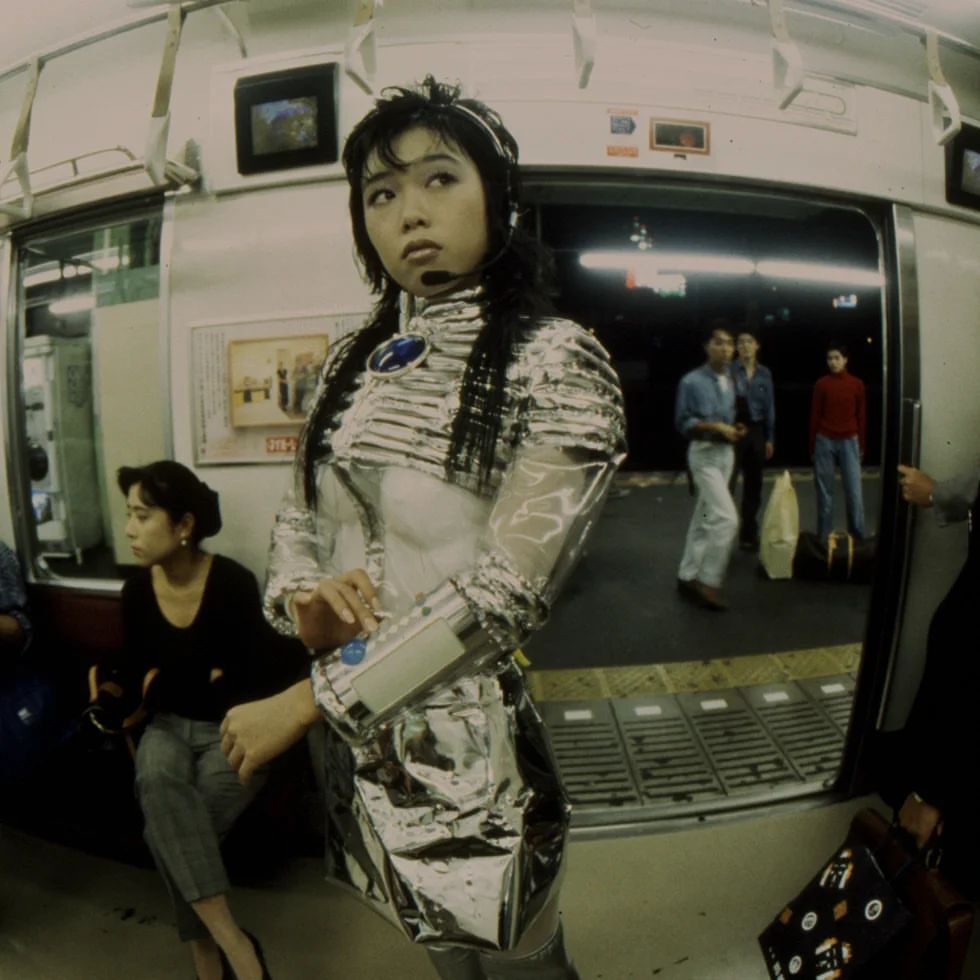 Born in Tokyo in 1967, the daughter of an art historian and an inventor, Mori studied fashion design and later pursued art at the Chelsea College of Art & Design in London and at the Whitney Museum of American Art's Independent Study Program in New York. Mori oscillates between a diverse range of media, including installation, sculpture, performance, and works on paper, blurring the lines between sacred reverence and the aesthetics of popular culture. Through her works, the artist creates a fusion of past and future, science and spirituality, and uses visual iconographies to investigate the relationship between technological innovation and our environment.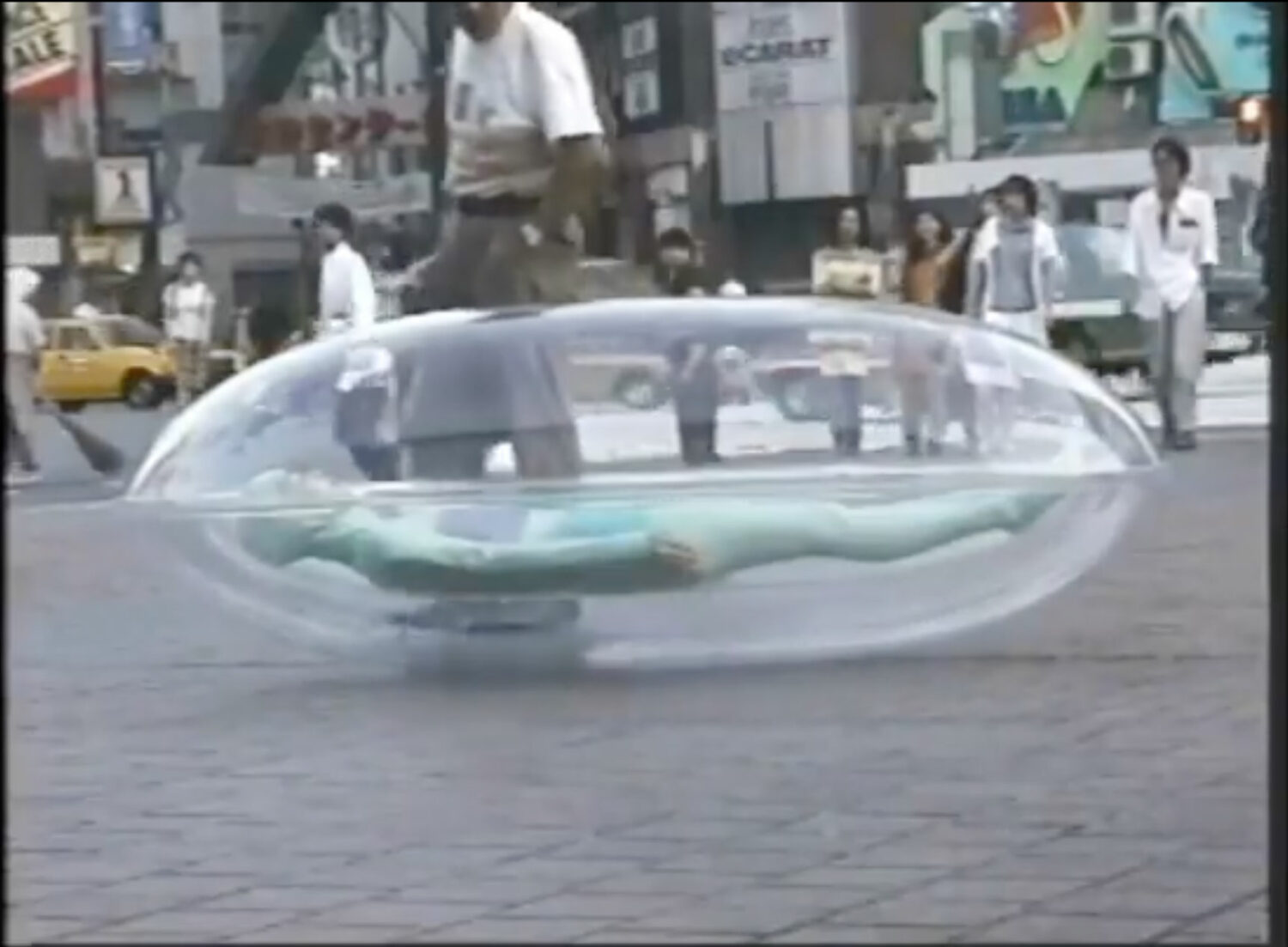 The artist has long used her own image in various guises, often prompting comparisons with the works of Cindy Sherman. As her practice evolved, she created entire environments to facilitate the viewer's own transcendental experience, such as Dream Temple, where the viewer enters a reconstruction of the 18th-century Yumedono Hall in the Hōryū-ji Temple in Japan to encounter a massive video projection on the domed ceiling. In 2003, Mori's interactive installation, Wave UFO, made its debut at Kunsthaus Bregenz in Austria, garnering her international acclaim. Within the tranquil interior of the work, Mori sends participants, three at a time, on a truly unique aesthetic voyage.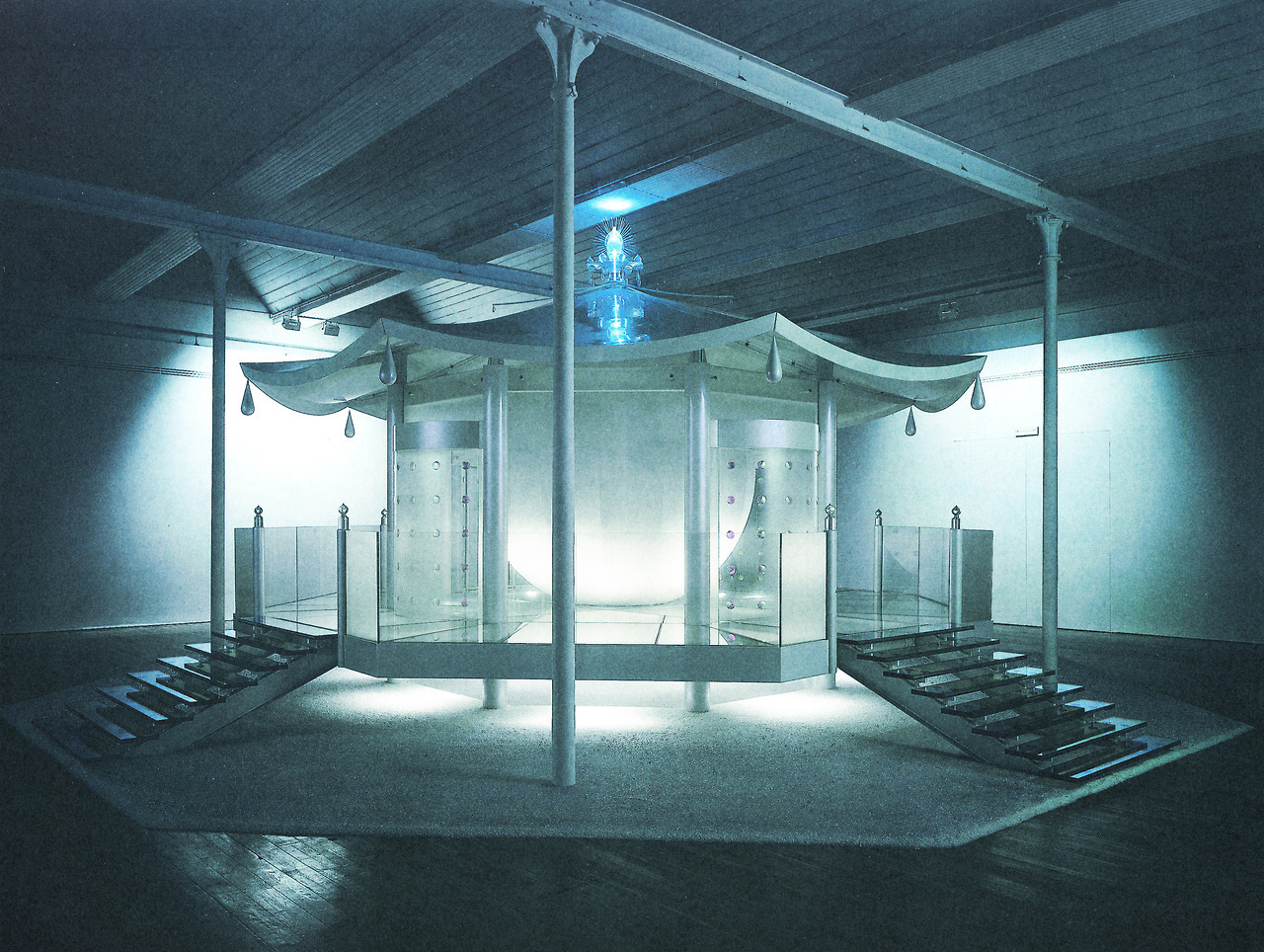 In 2010, Mori founded a non-profit organisation, the Faou Foundation; the word "faou" is a neologism created by Mori meaning "creative force." Drawing on principles from Buddhism and conservationism, the Foundation's mission is to create six art installations around the world as homages to the natural environment of each locale. The first artwork, Primal Rhythm: Sun Pillar, was completed in 2011 in Japan, emphasising the delicate beauty of the ocean and coral reef, and was a well-received tribute to the local community of Miyako Island.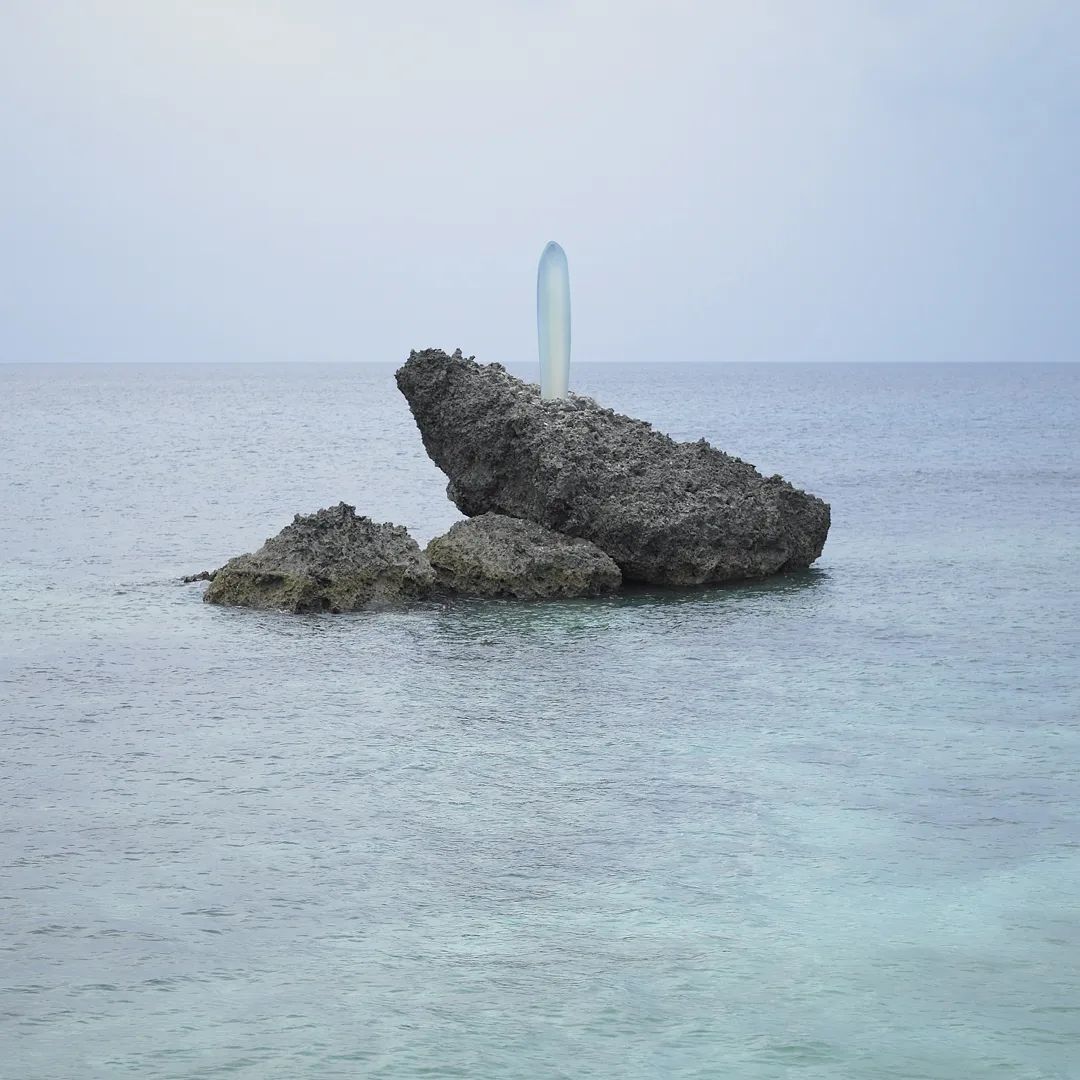 The second artwork birthed from this initiative was a large-scale installation, Ring: One with Nature, unveiled to the public in 2016 as part of the Rio Olympic and Paralympic Games in Rio de Janeiro, Brazil. The ambitious work features a luminous ring suspended at the peak of a 58-metre-high cascading waterfall. Through her career, Mori has received various prestigious honours, including representing Japan at the 47th Venice Biennale, and her work has been shown and collected by venerable institutions across the world, such as the Royal Academy of Arts in London, Tokyo's Museum of Contemporary Art, and The Museum of Modern Art in New York, among others.



Feature image: Mariko Mori, Wave UFO, 2003. © Mariko Mori