One of the most prominent representatives of the Early Netherlandish painting school, born Jheronimus van Aken (1450-1516), Hieronymus Bosch was a Dutch/Netherlandish painter hailing from the province of Brabant. His oeuvre primarily consists of fanciful depictions of religious narratives. During his lifetime, his work was widely collected in the Netherlands, Austria, and Spain, and extensively copied, particularly his chilling and nightmarish illustrations of Hell. Instagram account @bosch_the_painter brings the influential artist's works to diverse audiences through a series of super zoomed-in perspectives. The account focuses on sharing up-close views of Bosch's paintings, highlighting the intricate details and hidden meanings that could get overlooked without meticulous inspection.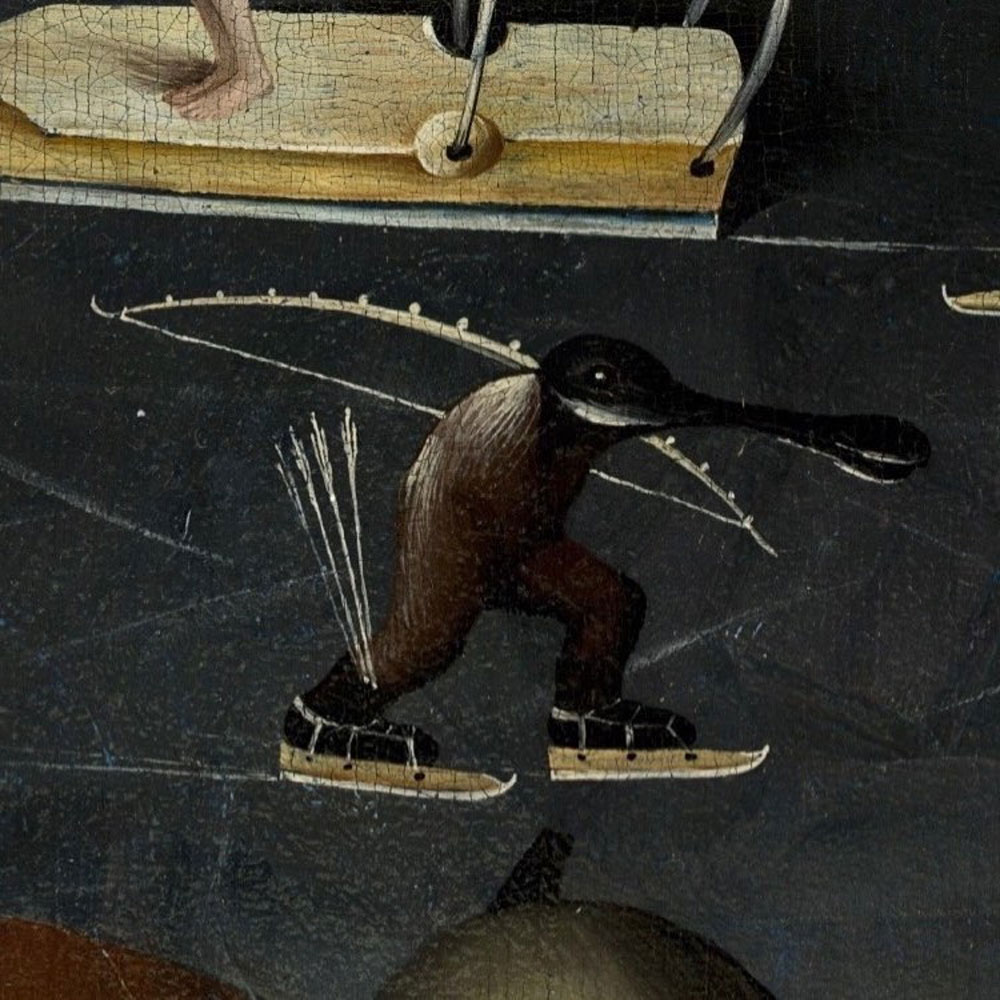 Bosch's fantastical style, often imbued with a characteristic sense of nihilism, exerted a significant influence on Northern art during the 16th century, with Pieter Bruegel the Elder emerging as his most prominent follower. Today, Bosch is recognised as an artist of immense individuality, possessing profound insight into humanity's deepest anxieties and yearnings. Attributing his works has been a challenge; only about twenty-five paintings and eight drawings are confidently ascribed to him. Over his career, Bosch created at least sixteen triptychs, of which eight have survived fully intact, while five others are extant in fragments. Unlike most artists of his time, Bosch did not date his paintings; however, he did sign several of them, which was then an unusual practice.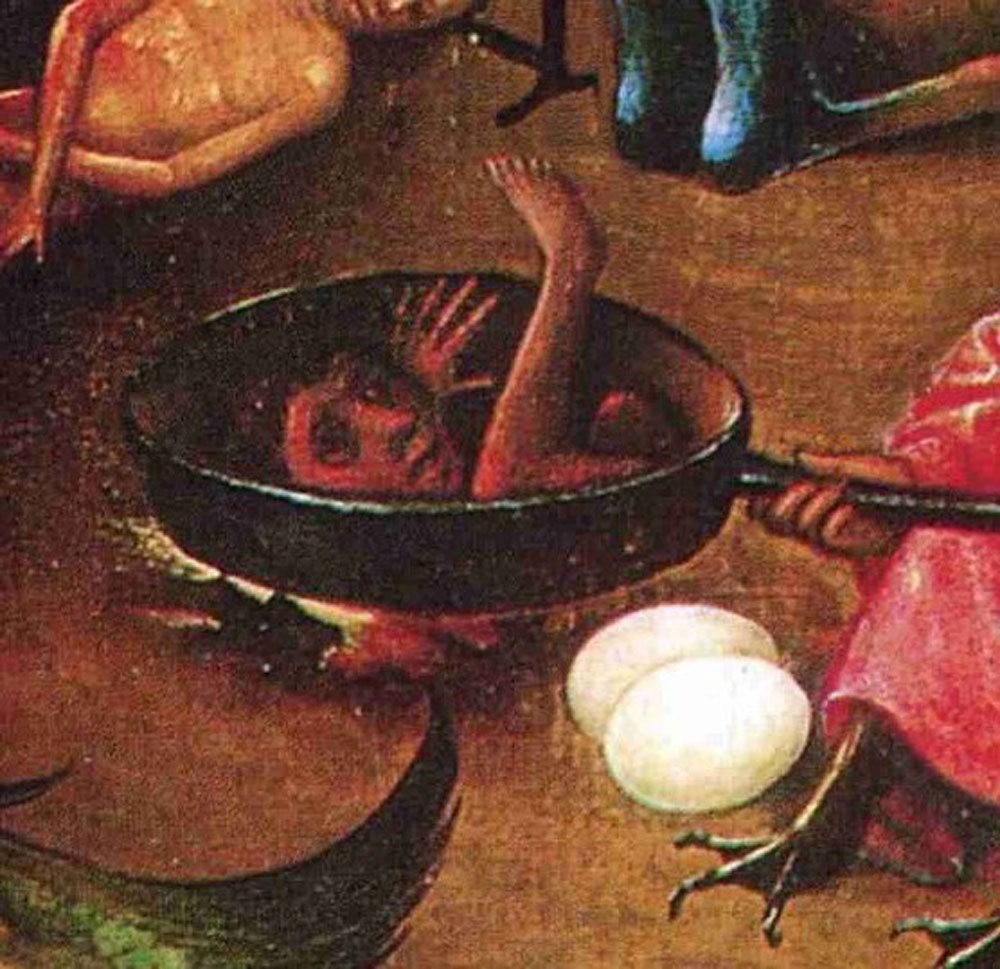 The Garden of Earthly Delights is Bosch's most celebrated triptych. In the left-hand panel, God presents Eve to Adam, with a distinctive depiction of a youthful God. The figures are situated in a landscape that includes exotic animals and curious hut-like formations. The central panel is a vast panorama teeming with nude figures immersed in innocent, self-indulgent pleasures, fantastical composite creatures, oversized fruits, and hybrid stone formations. The right panel portrays a terrifying hellscape, where humanity has surrendered to the seductions of evil and is now experiencing perpetual damnation. This panel, set at night, features ominous colours, tormented figures, and frozen waterways.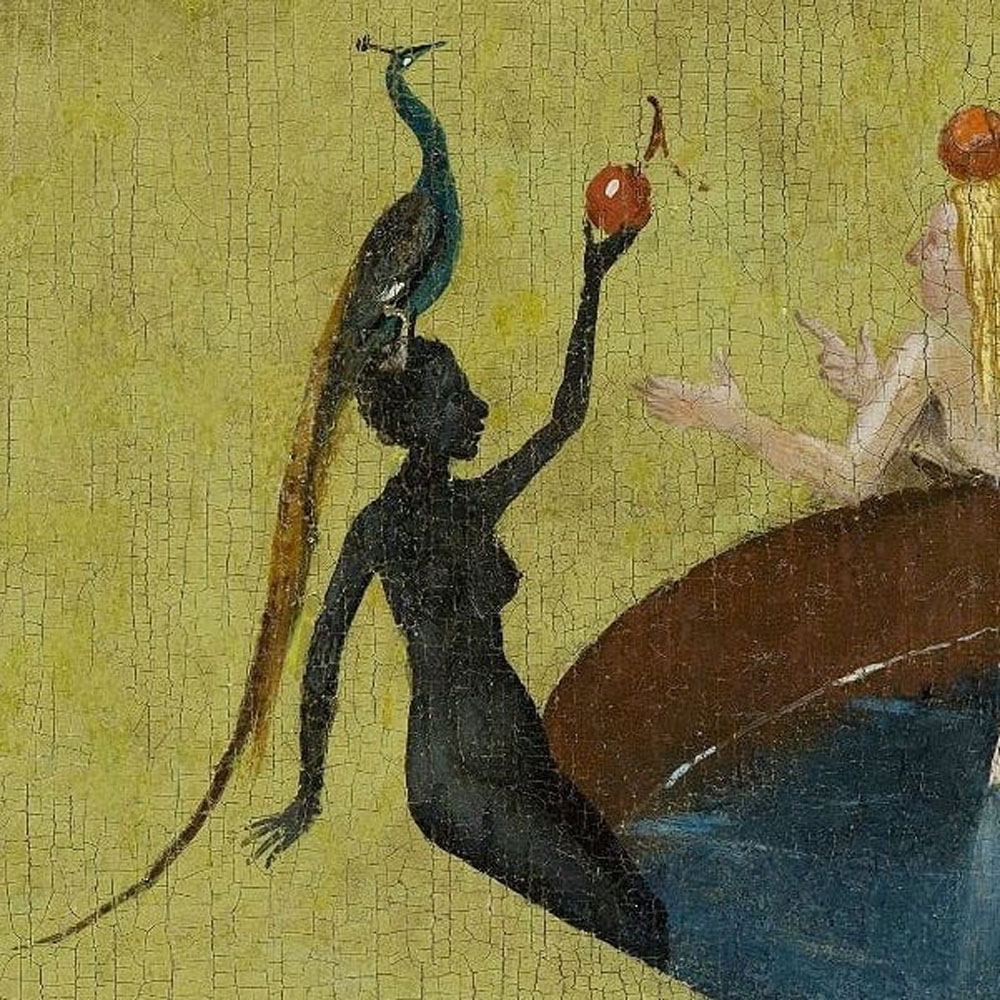 Recent scholarship has led to a re-evaluation of Bosch's artistic vision, which is now regarded as less whimsical and more closely aligned with the orthodox religious beliefs of his era. His depictions of humanity's sinful nature and his interpretations of Heaven and Hell are seen as consistent with those found in late medieval didactic literature and sermons. It is widely acknowledged that Bosch's art was intended to impart specific moral and spiritual truths, akin to other Northern Renaissance figures, like the poet Robert Henryson, and that the images he created possess precise and deliberate meanings. As scholar Dirk Bax has posited, Bosch's paintings often translate verbal metaphors and puns from biblical and folkloric sources into visual form.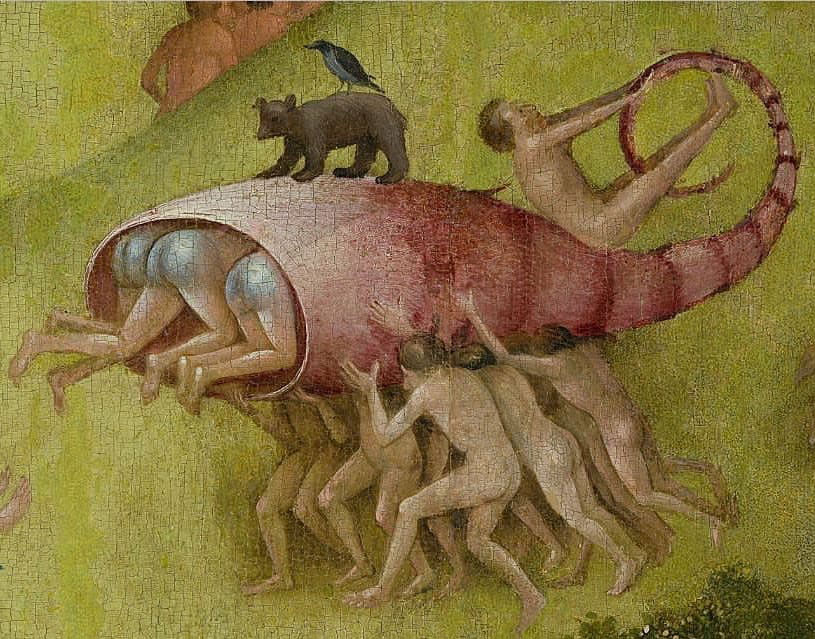 The artist primarily used oils as his medium, painting on oak panels. His palette was relatively limited, comprising the typical pigments available during his era. For blue skies and distant landscapes, he frequently used azurite, while copper-based glazes and paints containing malachite or verdigris were his go-to choices for foliage and foreground landscapes. His figures were typically painted using lead-tin-yellow, ochres, and carmine. During the late 16th century, many of Bosch's paintings were acquired by Philip II of Spain, resulting in the Prado Museum in Madrid becoming the owner of the artists most studied works, including The Adoration of the Magi, The Garden of Earthly Delights, the tabletop painting of The Seven Deadly Sins and the Four Last Things, and The Haywain Triptych.



Feature image via @bosch_the_painter