Hailing from Edinburgh, since 2016 Linsey Young has been Curator of Contemporary British Art at Tate Britain, where she is Lead Curator for the Turner Prize and works with the contemporary curatorial team to deliver monographic exhibitions, collections displays, as well as film programmes. During her career thus far, she has worked with a breadth of influential artists including Pablo Bronstein, Martin Boyce and, more recently, Rachel Whiteread. Since 2013 she has run the non-profit space, YOUNG TEAM, developing independent exhibitions and publications. Something Curated met with Young to learn more about her work, influences, and the upcoming Anthea Hamilton Tate Britain Commission.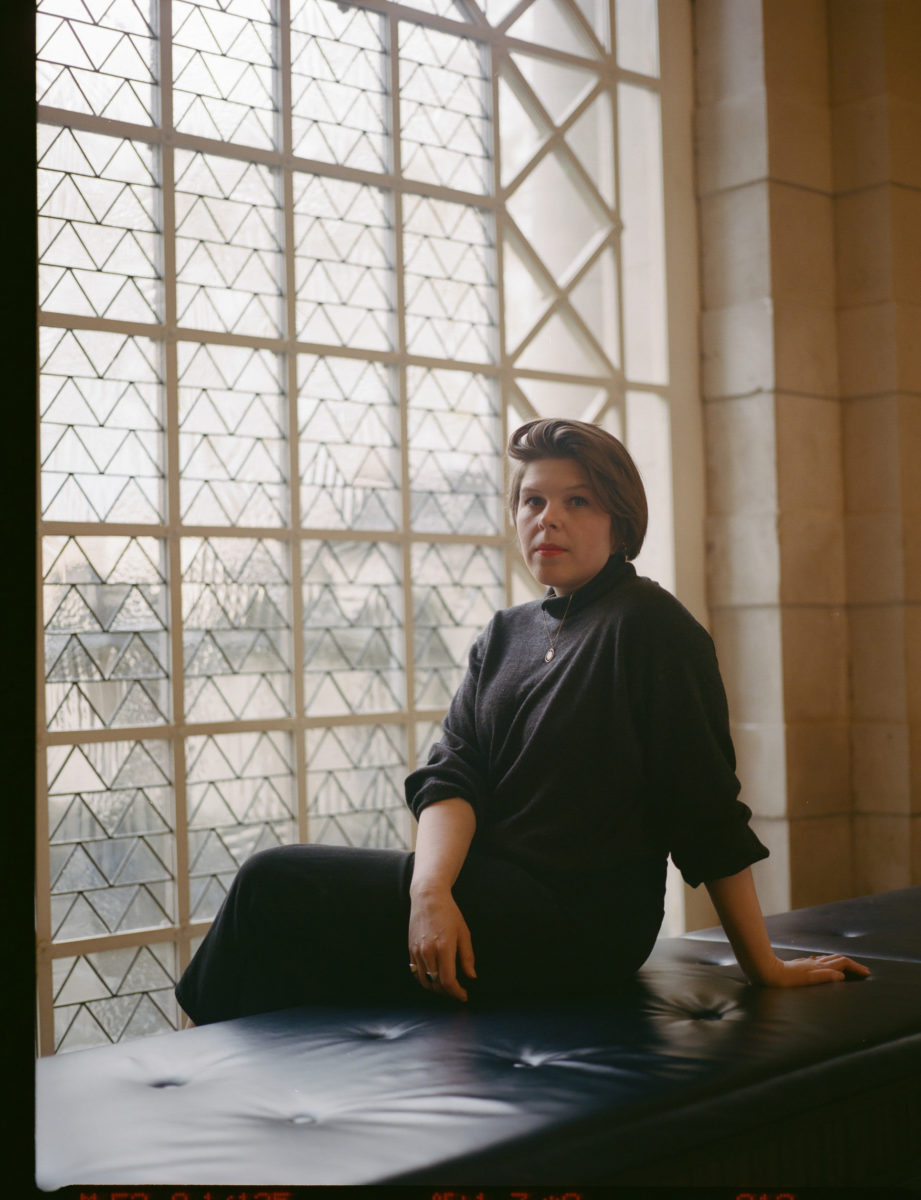 Something Curated: Could you give us some insight into your responsibilities as Curator of Contemporary British Art at the Tate?
Linsey Young: I work within a small contemporary team to develop and deliver the programme at Tate Britain. I am lead curator of the Turner Prize each time it is held in London and of alternate Tate Britain Commissions. Leading on projects such as the Turner Prize and the commissions I work very closely with artists but also with colleagues across Tate to oversee the wider project and ensure a consistency of vision across all aspects from installation to interpretation and publications.  Outside of those major projects I work on acquisitions, contemporary collection displays and delivering the film programme as well as working on monographic exhibitions such as Rachel Whiteread.
SC: Can you talk to us about your journey into the art world?
LY: I studied at the University of Glasgow first literature, gender and  film studies (Scottish universities very sensibly  build in a  year of experimentation to its undergraduate degrees) then switched to History of Art  then after a year out to make money completed the Art Gallery and Museum studies MA at the University of Manchester.
I could never afford to do internships and my first real break came when I was appointed Assistant Curator at Inverleith House in Edinburgh where I had been working as a front of house assistant. I grabbed the opportunity and spent a wonderful four and a half years living, breathing, dreaming that place! The programme punched well above its weight with a team of two (the director and myself) to present exhibitions by artists such as John McCracken, Philip Guston, Marc Camille Chaimowicz and Sue Tompkins. In 2011 I curated the first solo exhibition of Claude Cahun's work in the UK and in 2012 worked on Luke Fowler's Turner Prize nominated exhibition. It was a life changing experience. In 2014 I joined the Scottish National Gallery of Modern Art as Curator for a year long post working on a nationwide exhibition of contemporary Scottish art and in 2015 moved to the British Council as Curator where I worked on overseas commissions and curated a show of recent painting with Dexter Dalwood, then in 2016 joined Tate.
Crucial to all my institutional work has been that In 2013 I founded my own not for profit project YOUNG TEAM, designed as a space within which I can do whatever I please. Under that moniker I've curated a show of new work by Jonathan Meese in Glasgow, held Giles Round's first solo show in London, worked with Charlotte Prodger, Neal Jones and Sue Tompkins and most recently developed a show and published a book (with a new essay by Michael Bracewell) on the work of Steven Campbell. The YOUNG TEAM programme comes and goes depending on my other roles, but it allows me to keep a clear sense of myself. Even the greatest institution in the world can sometimes feel restrictive and it's very important to me that I can operate outside of that when I want to.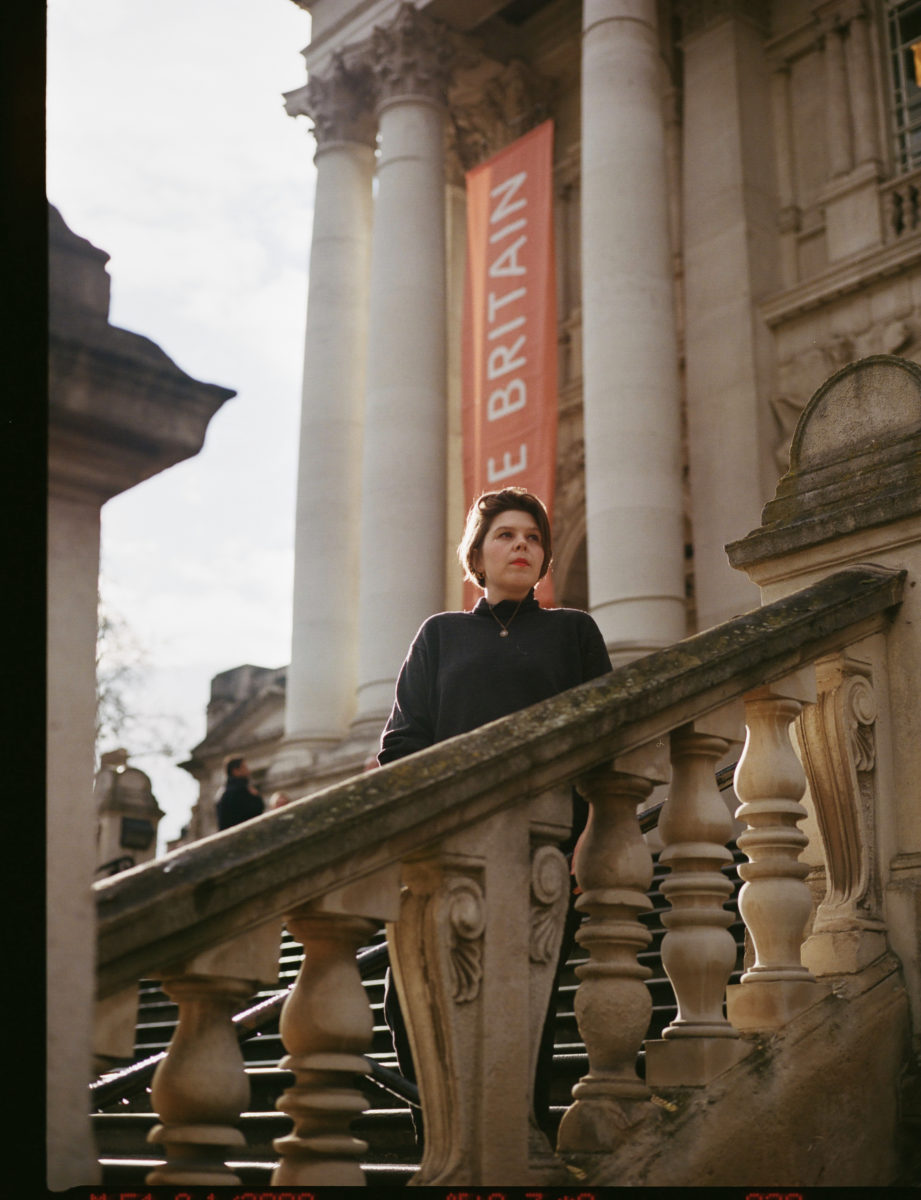 SC: Why do you think society has become more aware of the role of the curator? Do you think the word is overused?
LY: For some reason the word has glamorous connotations, if people knew how much admin was involved they probably wouldn't be so eager to use it but I'm certainly not precious about it.
SC: I understand you have specific research interests in queer practice since the 70s and contemporary art as a site of political resistance – how has your research in this area been focused?
LY: It's not so much research rather choosing to engage with people whose stories I'm interested in telling. I have always been drawn to people who choose to live intellectually, spiritually or physically on the margins. I try as much as I can to champion work that speaks to those interests.
SC: Would you say it's important to have a field of specialism as a curator?
LY: I think the most important thing is to see, read and watch as much as you possibly can, an open mind is more important to me than a specialism and some of the most interesting dialogues come when people loosen up and follow their passions. The Douglas Hyde programme under John Hutchinson was a great representation of that, it was consistently surprising: Eva Rothschild and tribal textiles from Iran, Andrea Buttner and coptic textiles, Gillian Carnegie and Japanese tea bowls, they are shows that I can't imagine anyone else would have programmed. I'm the chair of the artistic board of Troy Town Pottery, Aaron Angell's 'radical and psychedelic workshop for artists', which I think is a particularly wonderful place because it encourages artists who have not previously worked with clay to experiment. These are the kind of approaches I'm drawn too.
SC: Could you tell us about your experience co-curating the Rachel Whiteread retrospective last year?
LY: I feel very privileged indeed to have been able to work with Rachel she is an extraordinary artist and one of those people who over a coffee can extract your entire life story, it was a very supportive and trusting environment to work in and one in which I and I very much hope our visitors came to a new understanding of the importance of her practice.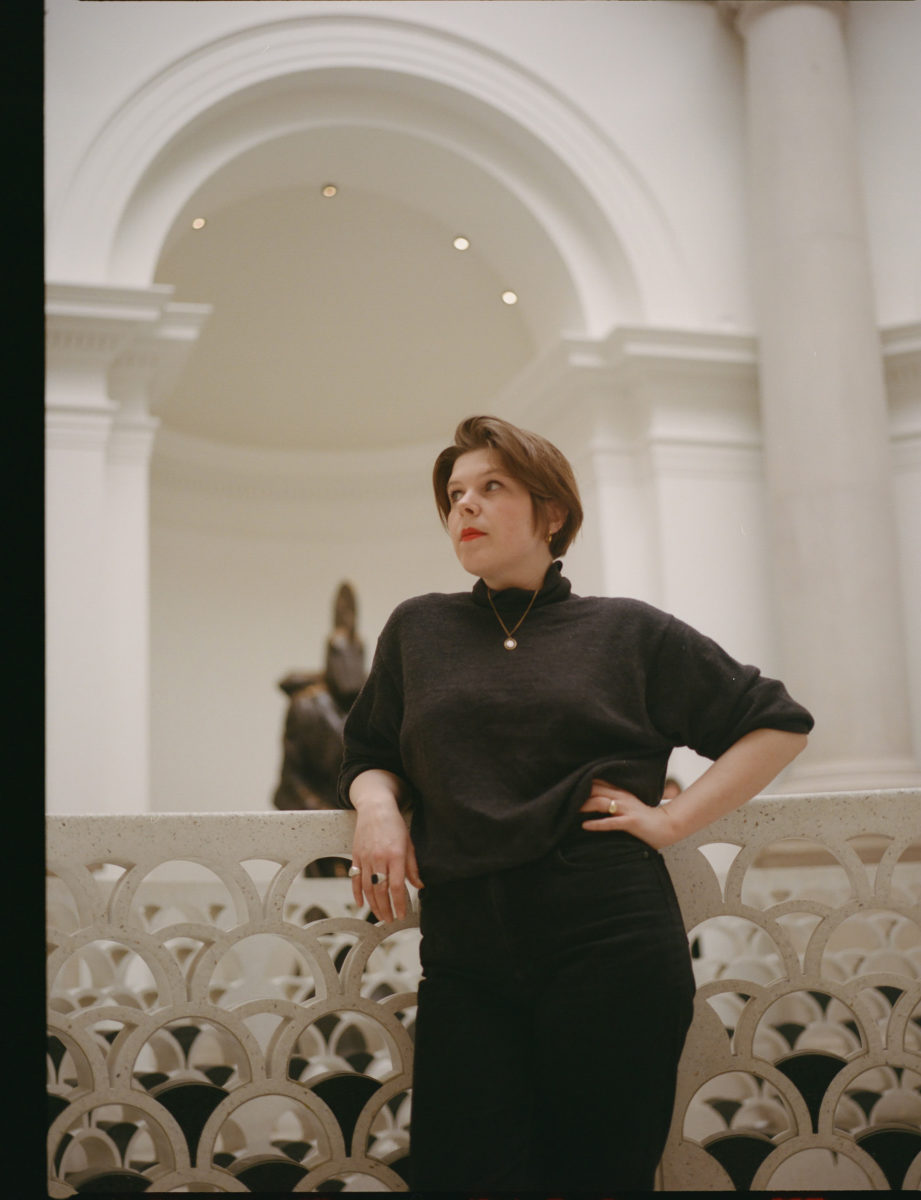 SC: Who or what has inspired you during your career?
LY: Optimo club night in Glasgow, it might sound flippant but I'm very serious, its approach to art and community was incredibly influential. It combined a rigorous almost academic form of collecting and finding amazing records with genuine hands on support of old and new artistic talent leading to club nights and performances that were like nothing else. The other thing I loved about it was the total lack of hierarchy, everyone felt welcome and important. They also have a very clear political stance, the now occasional nights they do are often fundraisers for local charities such as food banks. All of those elements have affected how I approach my work today.
Perhaps less tangential, my friends designer Beca Lipscome and artist Lucy Mckenzie run the fashion label Atelier E.B together. It is built on research, collaboration, and a love of beautiful things. Everything they produce is immaculate, every detail considered. Their ethical approach to making, the focus on relationships and insistence on quality has had a significant effect on me.
SC: Could you tell us about Anthea Hamilton's upcoming Tate Britain Commission?
LY: The commission is centred around what Anthea has described as her 'obsession' with a found image. The entire space has been re-configured, the floor tiled, structures built, performers engaged and costumes made as a means through which to explore the image, in doing so Anthea has completely  transformed the Duveens on a number of different levels, there is a physical transformation in terms of the tiling and addition of structures and perhaps more importantly what I'd describe as a psychic transformation in terms of the atmosphere created by the performers.
A single performer will be in the space during all opening hours for six months, they will be able to choose their costume from a collection of seven (all based on different kinds of squash) each day. There is no set schedule for the performance it simply unfolds based on the performer, their mood, the weather! Because of that no one day will ever be the same and it will be impossible to capture the work, you might think you have understood it but a friend visiting later the same day might have a completely different experience. While there are many ways into the work I'm particularly interested in the way in which it challenges the institution, the power of its architecture and its rules of engagement. It's been an intense experience, for the past five or six months we have been working very closely together, collaborating with movement directors, set designers, performers, tilers and Jonathan Anderson and the design team at Loewe. It's the most complex build I've ever worked on and incredibly satisfying to see it come together.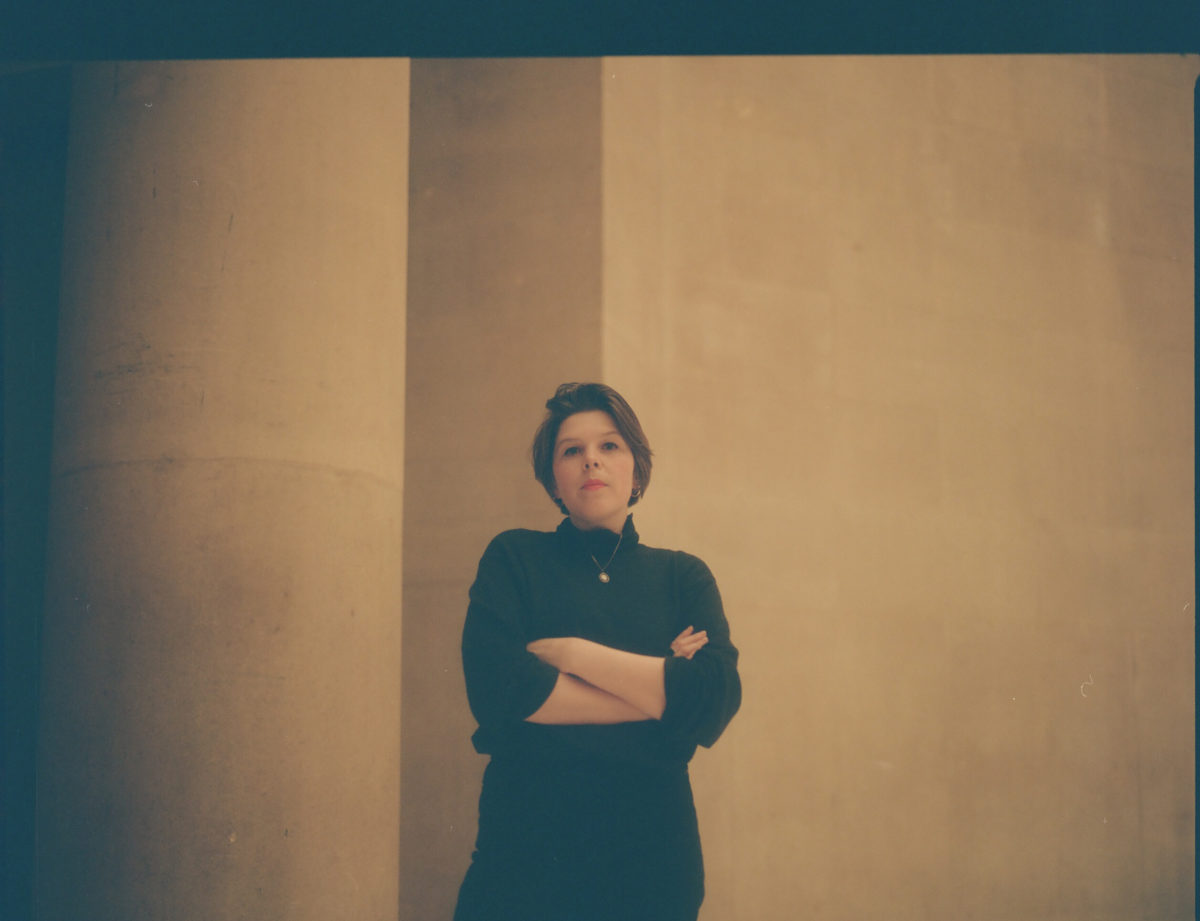 SC: What was it like working on the Turner Prize 2016 show? And what interested you in working with Anthea Hamilton again?
LY: I'd only been at Tate for two months when we had the jury meeting so it was straight in at the deep end and one of the most enjoyable and exhausting experiences of my career. It is incredibly interesting to see the internal workings of such a well know project  – personally I love the speed of it, a major show at Tate might be in the planning for three years but the Turner Prize by its nature is five months start to finish. I was very eager to work with Anthea on the project because she is completely uncompromising, very hardcore to work with and  I knew that she would push the parameters of the commission, the building and me to our limits.
A friend put it beautifully the other day, with Anthea's work there are so many layers of research that you might never be able to access all that she is referencing but the work is made in a spirit of total generosity, of wanting you to share an experience with her and that is captivating.
SC: What makes the Tate unique as an arts institution?
LY: There are a huge amount of very talented and passionate people working at Tate, from the cleaning teams to technicians, visitor experience and conservators – there is a palpable sense of pride in being the guardians of the national collection. I am particularly thrilled to be able to work under the first female Director of Tate, I worked with Maria at the Whitworth briefly when I was a student and I'm very glad to have another opportunity to do so. I think her appointment signals a very positive shift in the art world.
SC: What are your exhibition highlights for 2018 – at the Tate or elsewhere?
LY: I can't wait for the McDermott and McGough show at Studio Voltaire and I'm looking forward to Glasgow International and Michael Dean's forthcoming solo at Baltic, I can only imagine what he'll do for his first major exhibition in his hometown.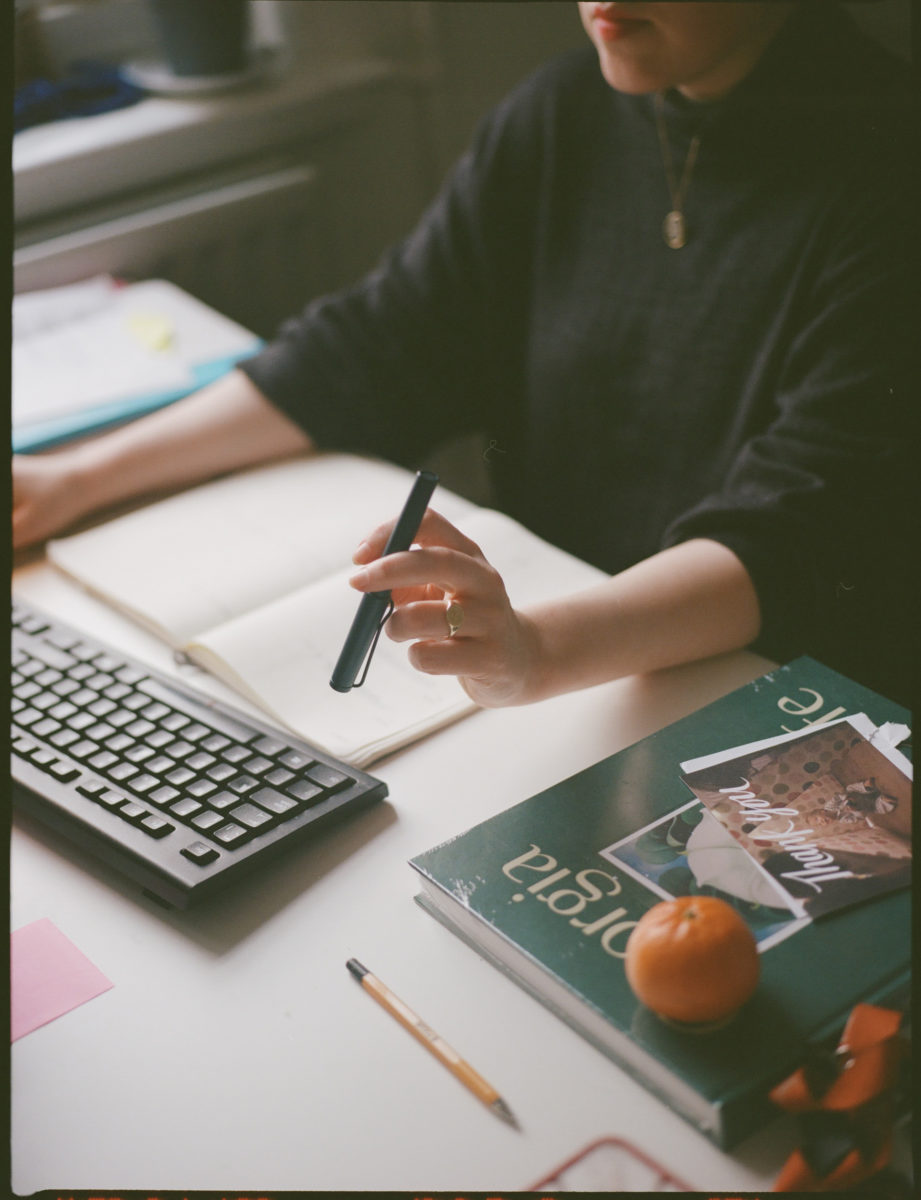 SC: Which London-based curators do you think are doing something particularly interesting right now?
LY: For me the most interesting work is often happening outside of London. Celine is a very exciting space run by a group of artists from their flat in the South side of Glasgow. Also in Glasgow I'm particularly looking forward to seeing what James Gardener from Frutta gets up to in his new space. In Birmingham artist and curator Mark Essen has started a new ceramic studio called Modern Clay that everyone should know about. That said I'm a huge fan of Studio Voltaire in Clapham and think the programme there just gets better and better.
SC: Are you able to tell us about any upcoming projects?
LY: My next project is the Turner Prize 2018 so I can't say a thing!
SC: What are you currently reading?
LY: I always have a few things on the go at once but my current bedside pile of books includes: David Wojnaroicz: Fire in the Belly, Nan Shepherd, The Quarry Wood, Philip Roth, The Anatomy Lesson. Hilary Spurlings Matisse biographies are always there as I've a bit of a Matisse obsession.
SC: Do you have a favourite restaurant in London?
LY: Silk Road in Camberwell, it's no coincidence that I live nearby.
Interview by Keshav Anand | Photography by Ana Cuba