A Short Guide To Frames Of Representation At The ICA
From the 20th until the 28th of April 2018, Frames of Representation returns to the ICA for its third edition. Dedicated to new forms of documentary cinema, the festival showcases films that approach complex material contexts. Having explored the concept of "Working" in 2017 and "New Periphery" in 2016, this year's edition is centered on "Landscape". Filmmakers, thinkers and activists are brought under one roof to attest of today's ecological climate and raise questions around pivotal themes including political borders, sustainability and socially equitable communities. The 9-day programme profiles 12 full-length features, 6 shorts and 9 supporting activities that take the form of workshops, seminars, lectures and a night with Radio Atlas.
While the films trace rapidly changing environments and imagine new geographies of conduct and aesthethics, the activities respond to the films in order to provoke reflection on the ethical and political implications of representation. What lives outside the frame? How do you develop a relationship of trust with your subjects? How to stay truthful and inclusive while bringing your message across? What cinematic language can I use?
Groundbreaking talents such as Khalik Allah (American photographer and filmmaker), Boris Mitic (Serbian filmmaker), Xu Bing (Chinese artist) and Salomé Lamas (Portuguese artist and filmmaker) have been invited to discuss their idiosyncratic methods and the current state of documentary cinema. An event of its own kind in the United Kingdom, FoR18 holds many discoveries and SC further selects some of this year's highlights.
BLACK MOTHER || Khalik Allah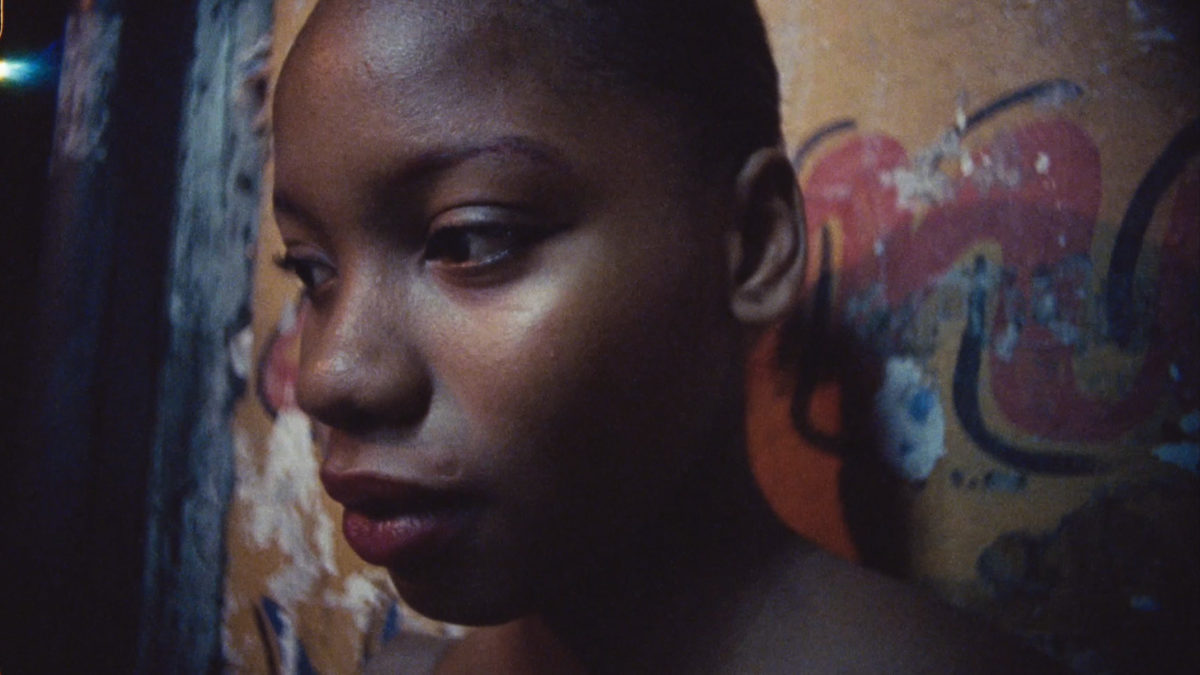 Lyrical and haunting, Black Mother is a film-poem to Jamaica, conjuring up the island in a polyphony of voices, textures and tales. Moving between the voices of different characters, from the prayers of priests to the testimonies of sex workers, the film captures the plurality of its overlapping worlds. Probing the line between imagination and history, it imagines the island landscape as a creative force, a space not only shaped by its complex past but also continuously evolving through new webs of relation.
APRIL 20TH, 8.30PM
BRAGUINO || Clément Cogitore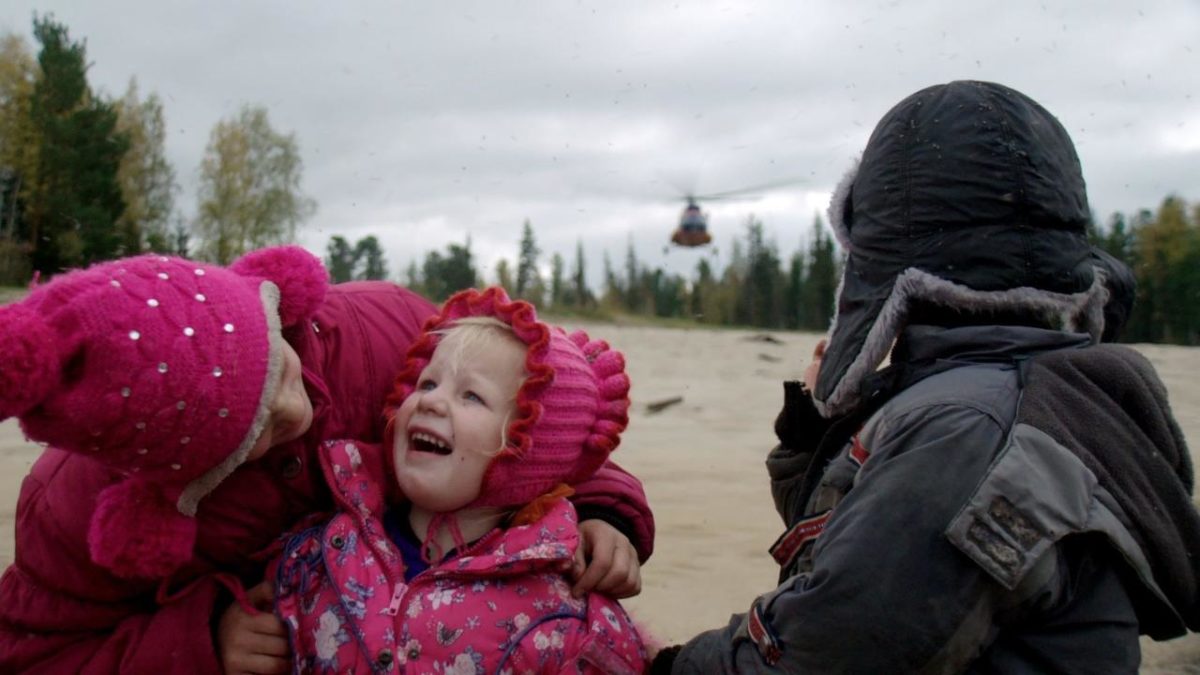 Deep in the Siberian taiga, two feuding families live on opposite banks of a river. Part of an ancient sect of the Russian Orthodox Church, the villagers reject the authority of the state and live by their own rules and principles. There are no roads leading here; the village can be reached only by helicopter. Stretching as far as the eye can see, the immense forest is both a resource and a threat: wild animals come close to villagers' homes; every year, climate change intensifies the threat of fire. Against this backdrop, this evocative film traces the tensions and possibilities of building a community in a remote and rapidly changing environment.
APRIL 22ND, 4.00PM
IN PRAISE OF NOTHING || Boris Mitić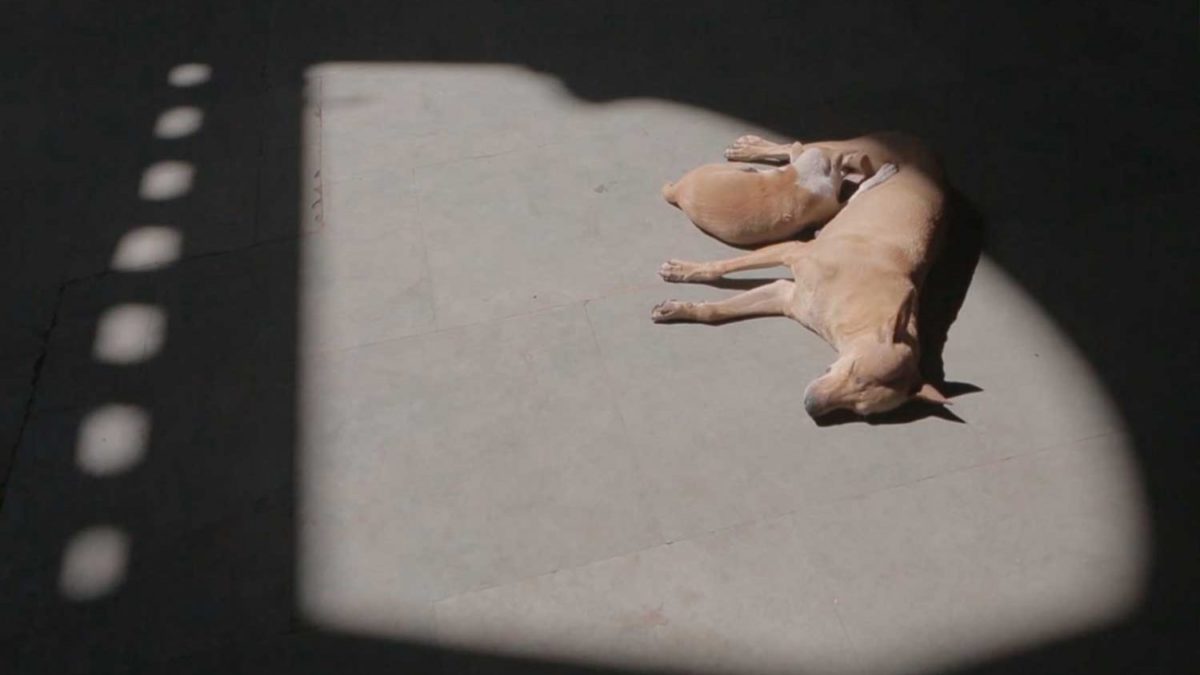 An offbeat, satirical and beautifully-shot film about Nothing, in which Nothing, tired of being misunderstood, runs away from home and begins to reveal his thoughts on pretty much everything, from life and death to love and politics. Shot over eight years by 62 cinematographers in 70 countries, this essay-film is narrated in verse by Iggy Pop and scored by cabaret grandmasters Pascal Comelade and the Tiger Lillies. Humorous and self-reflexive, it interweaves moments of playful superficiality with insightful commentary, challenging us to reconsider the significance of life, the universe and film today.
APRIL 22ND, 8.00pm
DRAGONFLY EYES || Xu Bing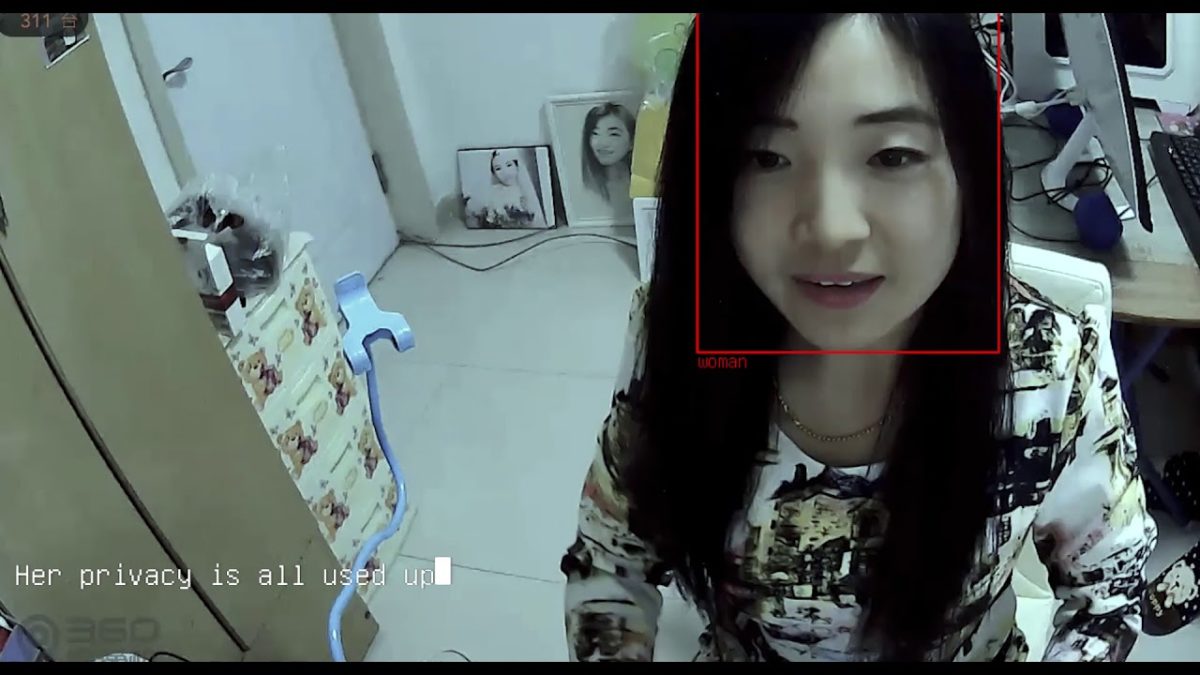 All across China, surveillance cameras are tracking citizens as they go about their lives. Compiling diverse fragments of actual CCTV footage, Chinese artist Xu Bing constructs an unsettling fictional narrative: a young woman leaves a Buddhist monastery to begin a new life, working in various jobs until she ultimately finds fame online. With a voiceover that threads together disparate fragments, the film confronts us with an insightful yet troubling image of contemporary life and the technologies which regulate it.
APRIL 24TH, 8.15PM
EXTINCTION || Salomé Lamas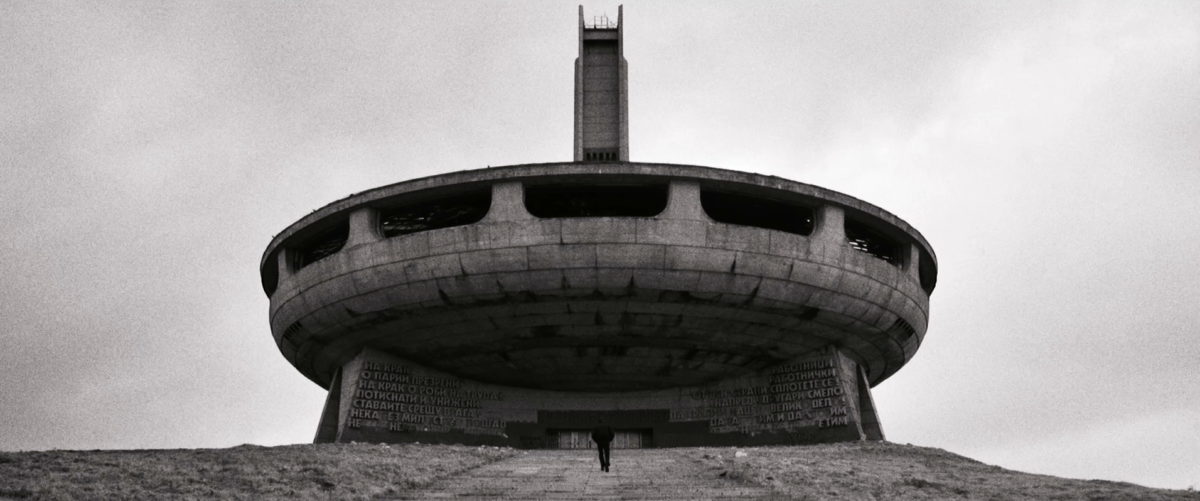 Hypnotic and multi-layered, Extinction meditates on the troubled borders of Eastern Europe. Shot in black-and-white, Salome Lamas' essay film follows Kolya, a young man who is loyal to Transnistria – a communist state that broke away from the former Moldavian Soviet Socialist Republic, yet is today unrecognized by the international community. Mediating between dreamlike echoes of the Soviet past and Kolya's politically-charged encounters in the present, the film slowly builds up an associative, non-linear story of a landscape in which the borders between past and present remain unsettled.
APRIL 25TH, 8.15PM
CAMP SISTERHOOD || Charlotte Rouault and Benoît Bories 
Radio Atlas is an English-language home for subtitled audio from around the world. A place to hear inventive documentaries, dramas and works of sound art that have been made in languages you don't necessarily speak. For FoR18, Eleanor McDowall (BBC radio 4 Short Cuts) has picked two subtitled audio documentaries in which women either travel in their vivid imaginations or return to landscapes from their past. In 'Camp Sisterhood', three women recall their stay in a French women's concentration camp between 1942 and 1944, and despite such a dark context, the memories are full of tenderness, friendship and humor.
APRIL 27TH, 6.30PM
SYMPOSIUM: IMAGINARIES OF THE DESERT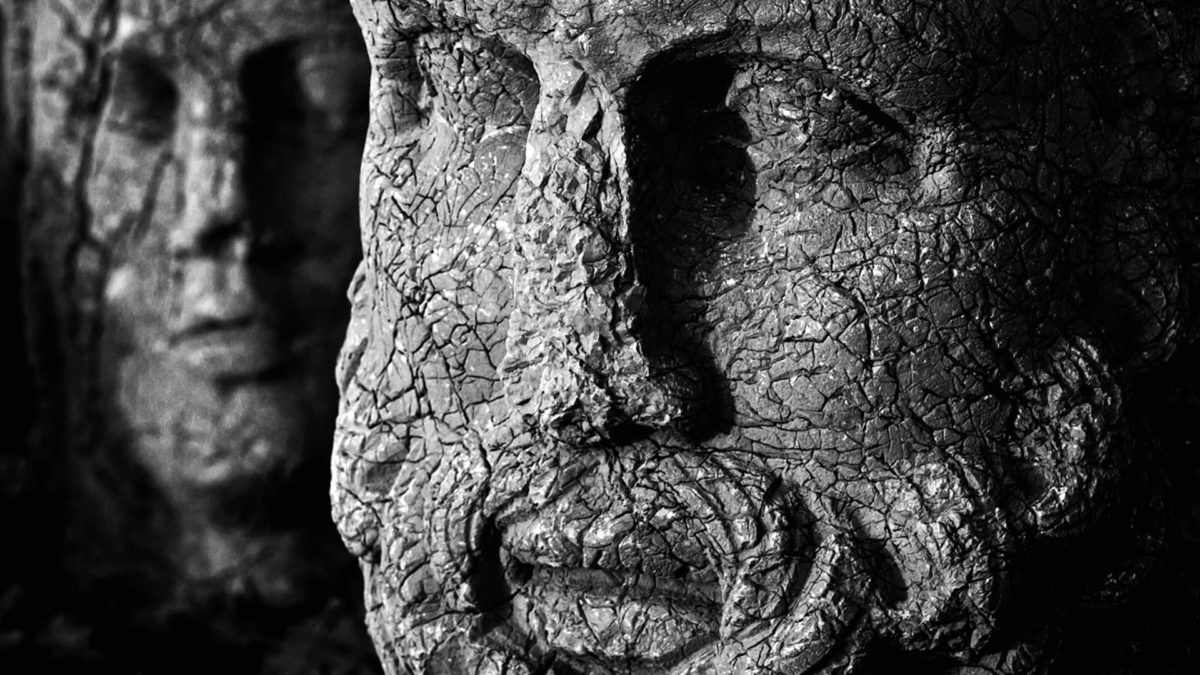 Taking as a starting point anthropologist Elizabeth A. Povinelli's discussion of the Desert as a category of thought, this symposium will explore some of the ways the figure of the desert becomes a receptacle for theories about our relationship to the earth, life and non-life. The aim is to engage the preconceptions of both Third World and future landscapes as 'empty' and stripped of life, while at the same time being open to technological experimentation and insertion of life – a vision that serves a particular form of life linked to capital and anthropocentric destruction. The artists, filmmakers, researchers and writers contributing to this symposium will explore how particular landscapes and their inhabitants can resist this perspective through different imaginaries. Among the confirmed guests is Walter Murch (triple Oscar and triple BAFTA-winning sound designer and editor of iconic films such as Apocalypse Now, The Godfather, The Conversation).
APRIL 28TH, 11.00AM
COCOTE || Nelson Carlo de Los Santos Arias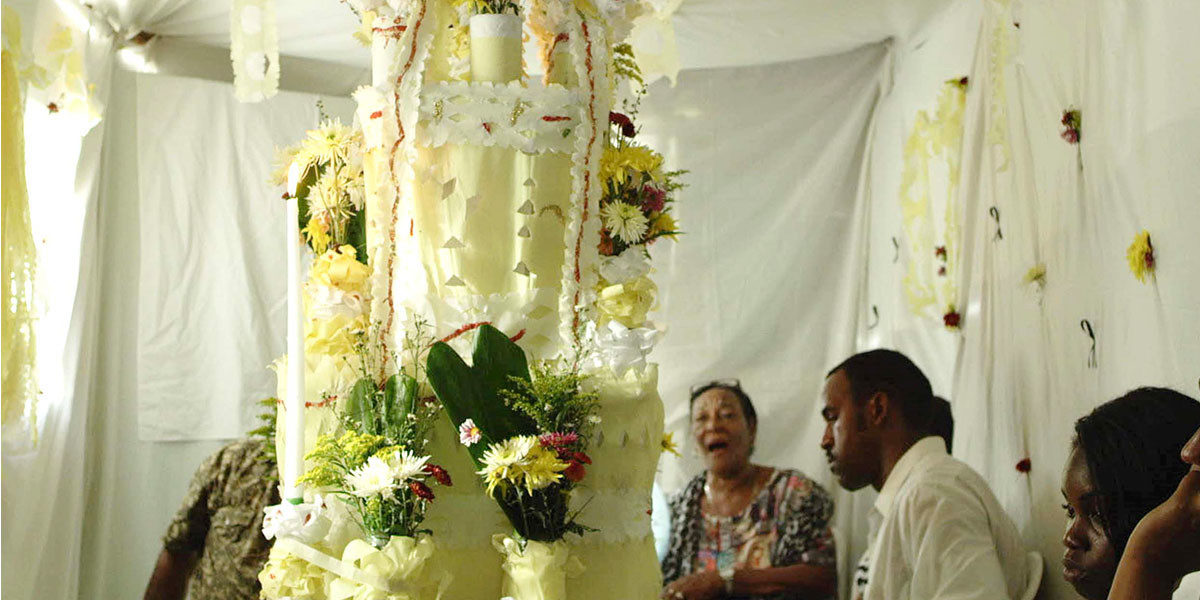 A sensory portrait of the syncretic landscape of the Dominican Republic, Cocote takes ethical expectations, and family feuds as its focus. The film follows evangelical Christian Alberto as he returns home to attend the funeral of his murdered father and finds that he is expected to take part in rituals that are conflict with his beliefs. Playing on the border between fiction and non-fiction, the film resists one-dimensional identifications, juxtaposing ethnographic recordings with fictional scenes in which both professional and non-professional actors appear. Shifting between tones and textures, it offers an immersive and visceral engagement with violence of different kinds: the violence of loss, of family dispute, and ultimately, of history.
APRIL 28TH, 8.15PM
Words by Caroline Astaes | Feature image: Dragonfly Eyes, Xu Bing (All images via Frames Of Representation/ICA)