Interview: Haich Ber Na On His New EP 'Everywhere's Home'
Hailing from South London, experimental polymath Haich Ber Na today releases his new project, the EP 'Everywhere's Home', accompanied by a self-directed fictional documentary following the artist as an illusive inventor living in a UFO. The project is a futuristic look into what home is, touching on notions of belonging, identity and categorisation. With diverse inspirations, spanning Rainer Werner Fassbinder's 'World On A Wire', to Quasar Khanh and Issey Miyake, Haich is equally ambitious in his visuals as he is in his sound. Adding broken, unpolished vocals to his unique production, he simultaneously takes influences from dancehall, soul and indie-pop, fused with UK dance and psychedelic electronic sounds. Coinciding with the EP's release, Something Curated caught up with Haich to learn more.



Something Curated: Can you tell us a little about your background and how you entered this field?
Haich Ber Na: I've always bounced back and forth between visual stuff and music. I always drew a lot as a kid, then in my teens started making music and focusing on that. Over the last few years I spent time figuring out how I can use both skills at once. I did a university course at UAL, at the time I didn't really try because I never thought it would help, but now I'm starting to realise some of the benefits. I have no formal musical training and in a way I think that has broadened my sense of what is achievable.
SC: Can you introduce us to your new EP 'Everywhere's Home'; how would you describe your sound?
HBN: 'Everywhere's Home' is the follow up from my first EP I released in 2018, 'Unbalanced'. As I mentioned, my outlook on music is essentially understanding and repurposing traditional motifs and characteristics, then I'll put them through my filter until they sound like something else. I like hearing sounds that are recognisable, but also non-recognisable.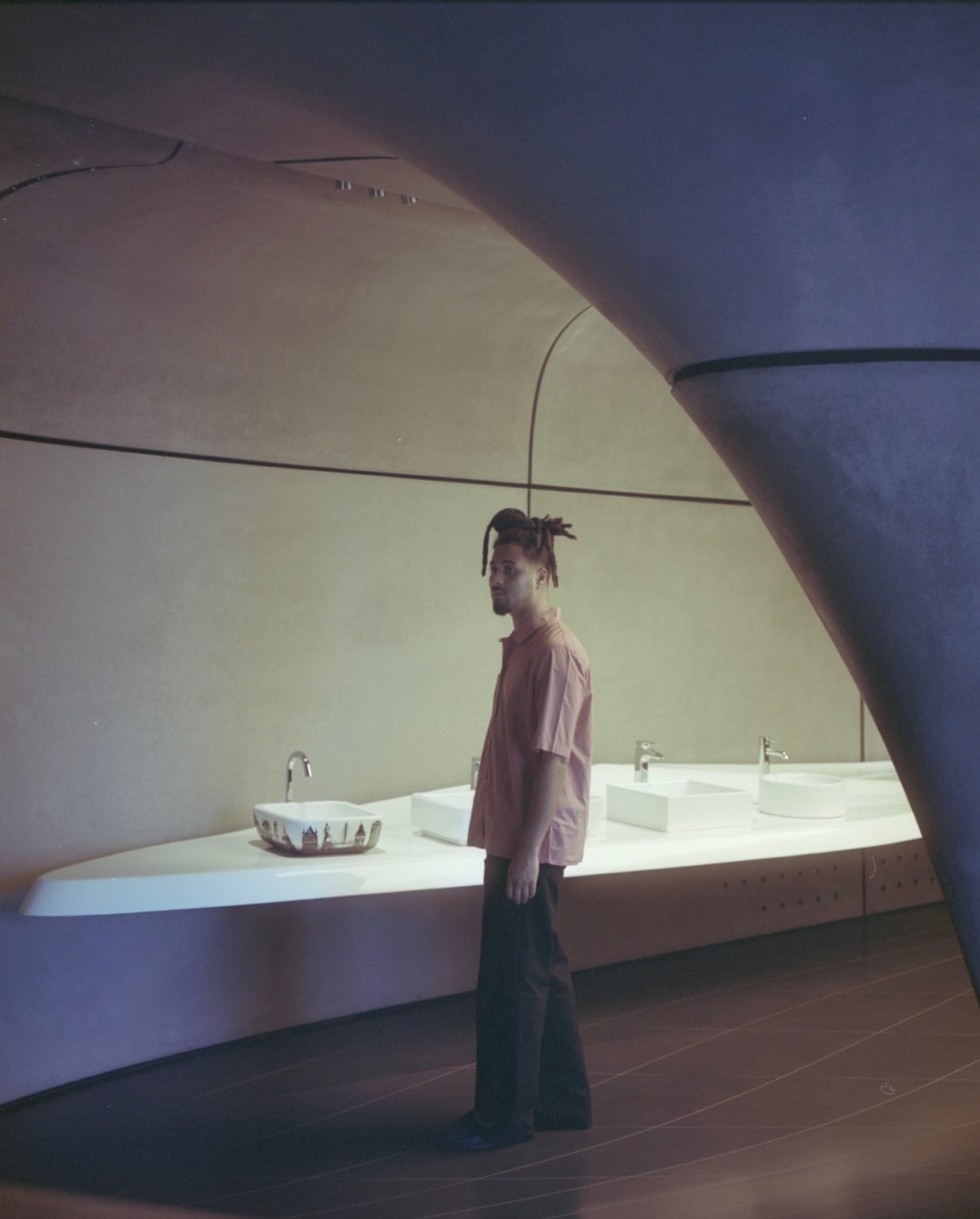 SC: Talk to us about some of your influences for this project.
Quasar Khan, Jose De Prada Poole, Rainer Werner Fassbinder and Andrei Tarkovsky. Sonically it's a very wide range and quite hard for me to name all, but for me I can hear early Capleton, Boy In Da Corner and Metronomy influences in some of the textures.
SC: Your videos, for example for 'Nowhere Like It' and 'Forgetful', are fraught with diverse art and design history references – how do you approach pairing your sounds with visuals?
HBN: I usually get a visual idea half way through finishing the music. I tend to have an image or item in my head, then do further research on whatever that image, or item is. For instance, If I'm interested in plastics I'll research their functional use, which then leads me to research inflatables, and then I'll look into other artist who have worked with those mediums and research their work.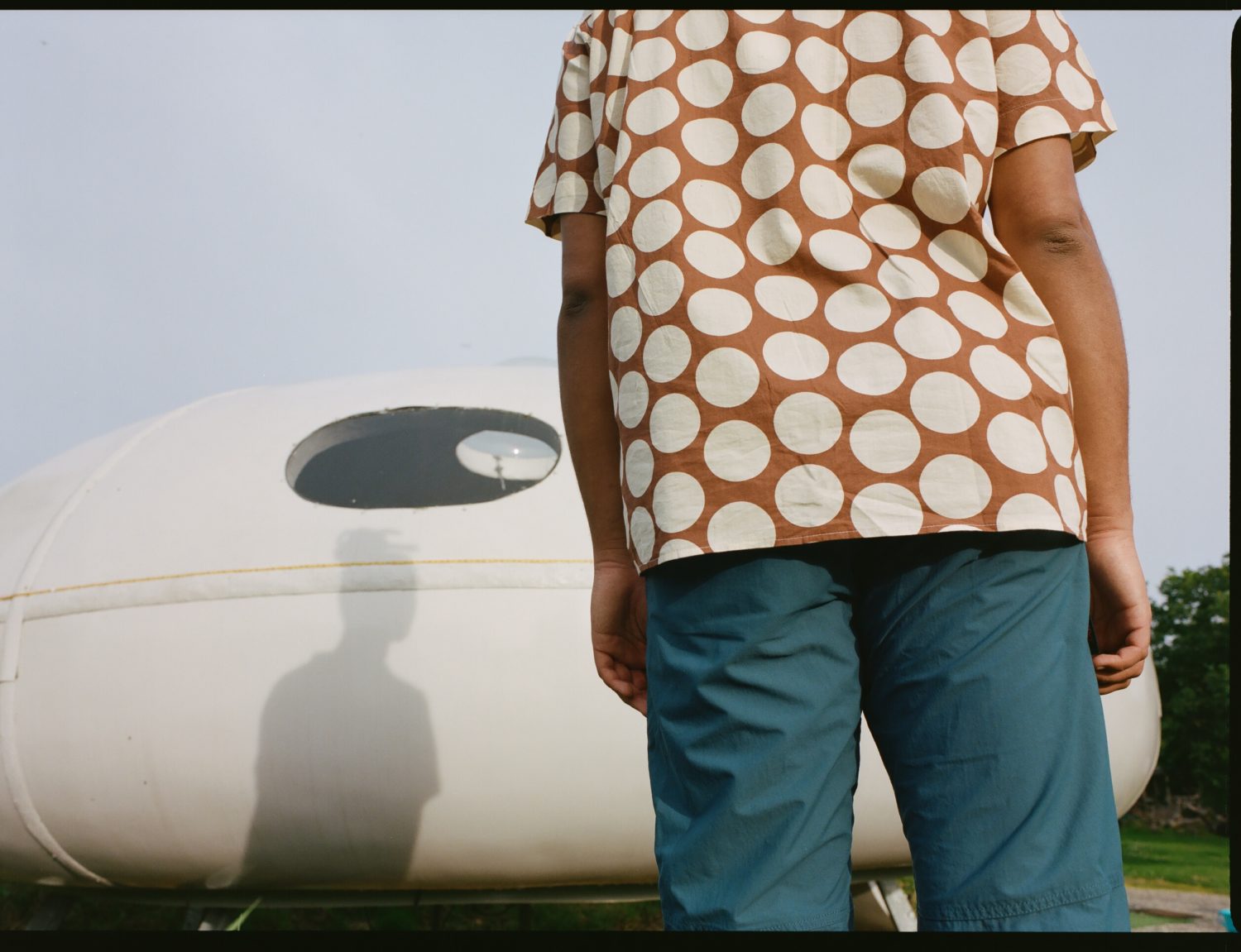 The ideas usually start large, then I scale them down to what I can physically achieve. For example, the first ideas I had for the 'Nowhere Like It' visual were based around a helicopter and parachutes. But realising it was out of my means, the idea gets whittled down into something more manageable, still maintaining the original themes and concepts.
SC: What has been one of your favourite or most memorable collaborations?
HBN: I don't really have a favourite. I enjoy working with people from different disciplines a lot; we all get to gain a greater understanding of each others process and practice as a whole. I think a varied range of input is important for artistic growth, regardless of age, taste, experience and personal practice. But having said that, I've really enjoyed working with photographers Jesse Crankson and IVOR Alice.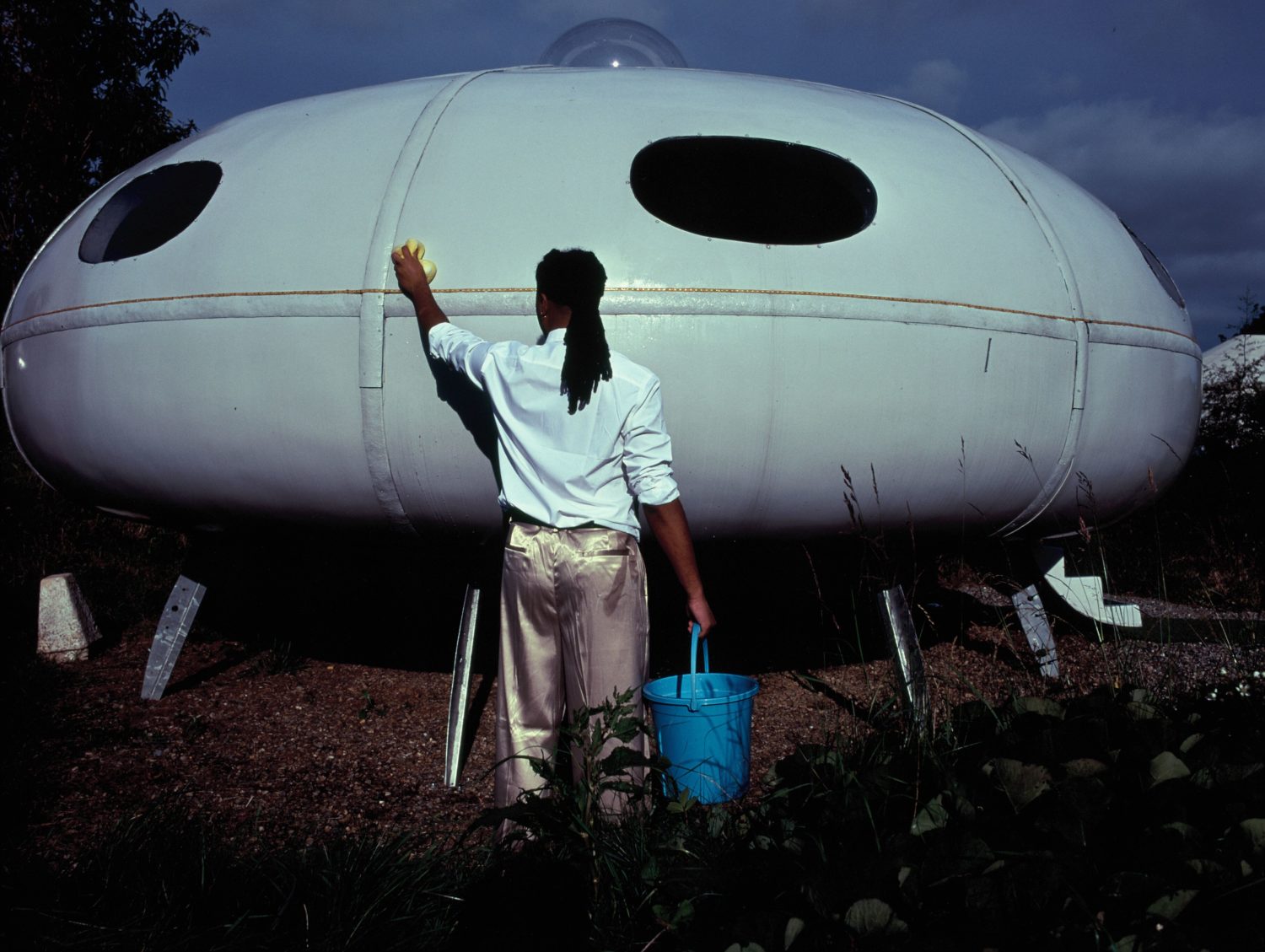 SC: Tell us about the self-directed fictional documentary you created to go alongside the EP's release?
HBN: The documentary was directed and filmed by myself and Josif. We wanted to create something with it's own identity, something detached from the music itself. When we had planned to shoot the stills of the UFO we decided to capture some BTS footage. Rather than shooting a conventional BTS we took opportunity to expand on the contextual themes of the EP by personifying the idea of the 'illusive inventor' at home. We wrote a loose script where the character would be playing out everyday roles in and outside the UFO. Josif and I are both into the idea of making the unordinary ordinary, and I think the music shares the same philosophy.
SC: How would you spend a free day in London, if you weren't staying in?
HBN: I'm easily pleased, when it's hot I spend a lot of time sitting in parks with friends. When it's colder I can binge Netflix or films like everyone else. But I do enjoy galleries, travel, the usual stuff.



Images courtesy Haich Ber Na