Trading her New York apartment for the warm shores of Grand Cayman this spring, Queens-based sonic artist Eartheater finds herself temporarily sequestered in an elegantly furnished suite at Palm Heights. An artist-in-residence at the sumptuous Cayman estate, following the likes of Kelsey Lu, Ryan Trecartin, and Precious Okoyomon, among others, she is soon to be unleashed onto the verdant island. Eartheater is here to develop a new body of interdisciplinary work. Meticulously fusing experimental digital production, a three-octave vocal range, and classical composition in her output, a day prior to speaking with the musician, she dropped her latest single and video, Faith Consuming Hope. An obsessively detailed sonic tapestry, the song and visuals explore personal mythologies and various ideas on conviction. To learn more about the artist, the thinking behind her new release, and what she's got planned during her stay in paradise, Something Curated spoke with Eartheater.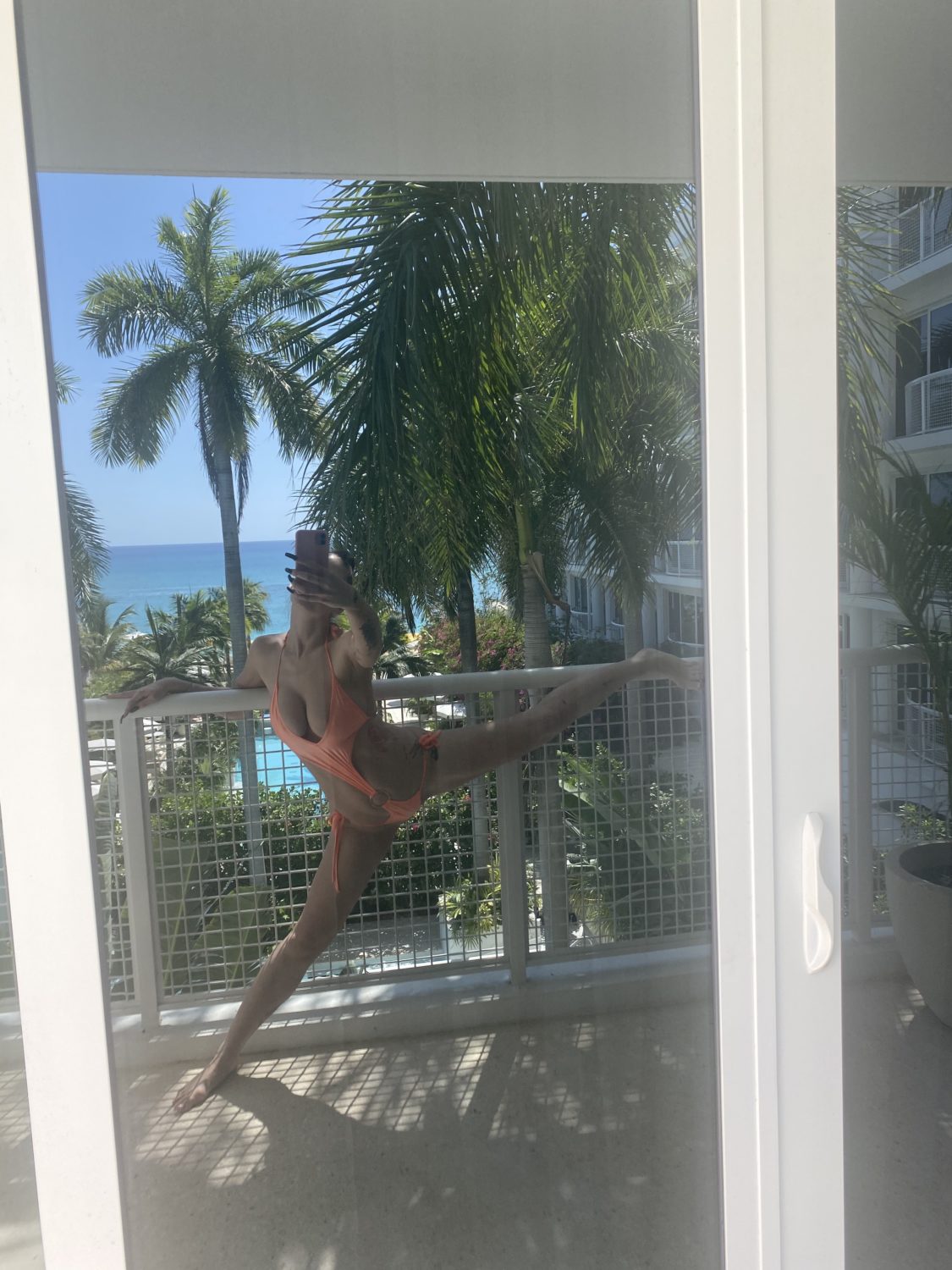 Something Curated: Can you tell us about your background; when did you first become interested in making music?
Eartheater: I was raised in Pennsylvania, in the middle of nowhere on a farm with sheep and horses and chickens, and a fruit orchard and lots of lakes. It was lovely. My mom is English and my dad is Russian. I started playing violin when I was three and was home-schooled – it was sort of an anomalistic upbringing, at that time at least, now everyone is home-schooled because of COVID. My parents were experimental in terms of their childrearing, and I was pretty indifferent about learning subjects like maths, history and science, so they just kept spoon-feeding me music; that was my thing since I was really young. I was just always really into music but then I quit defiantly around my pre-teens. Then when I went to a regular school around the age of fifteen, I realised the musicians there had superpowers, like some kind of force field around them – I was like, "Wait a minute, I'm going back to this." So I taught myself guitar.
When I was 18, I pretty much knew that I didn't want to incur student loans. I guess I was sort of ahead of the curve with that – now only 11% of youth in America are willing to take on loans to go to school. But at that time it was different – it felt like almost everyone went along with it. So I was like, "No no," that doesn't sound good to me. I wanted to go to art school, so I just moved to New York City with my guitar, and I played music, playing with bands, and I met a lot of people and had these New York moments, immersing myself in a lot of different scenes, touring, and it just spiralled from that. It feels like a million past lives ago.



SC: You dropped the visuals for Faith Consuming Hope yesterday – can you expand on the thinking behind the song and video?
E: In my mind, Faith Consuming Hope is a sort of ouroboric idea – you know, the snake eating itself – so it's the same thing but the head and the tail are very different. The difference to me between faith and hope is that hope has a little crack in it that allows doubt to seep through. When you say, "Well, I hope something happens," you're inadvertently implying that it might not happen, which is a very realistic thought. But faith is like this bulletproof energy. And when it comes to propelling action, I try to make this distinction between the two – hope and faith. Faith is not about whether it happens or not, you do it and whatever happens is meant to. Sometimes hope starts first, and then it matures into faith, and it becomes this wheel – and it rolls on itself and becomes something.
Then I was thinking about how I grew up in a sheltered place – like I said, we were in the middle of nowhere and home-schooled. My mother was super religious and we were raised very strict orthodox Christian. Pretty much our only socialisation was going to monasteries and hanging out with monastics and the children there. Often times my mom would just leave me there and I would stay at the monastery for weeks, and it was beautiful. There was a lot of loneliness in my childhood but a lot of wonderment too. I think it's all very important in my work. I remember having these uncanny visions, dreams, which were at times pretty wild and sexual and strange. I didn't feel at all surprised by them; it felt very familiar to me. And I'm realising the more I go through life that it was sort of me now – it felt like things I'm living now. I've felt this uncanny pull from my bellybutton since I was very young, which I didn't fully understand.
Anyway, to illustrate that feeling of faith, I used the story of a runaway nun trusting impulse. Another idea attached to all this, is that of impulse without expectation – trusting impulse, even though it could jeopardise everything you were used to before. It's in those moments when I take risks that in the long run I transform my life. So I suppose the narrative of this runaway nun transforming into this lady of the night creature was just a cheeky and fun way to portray that.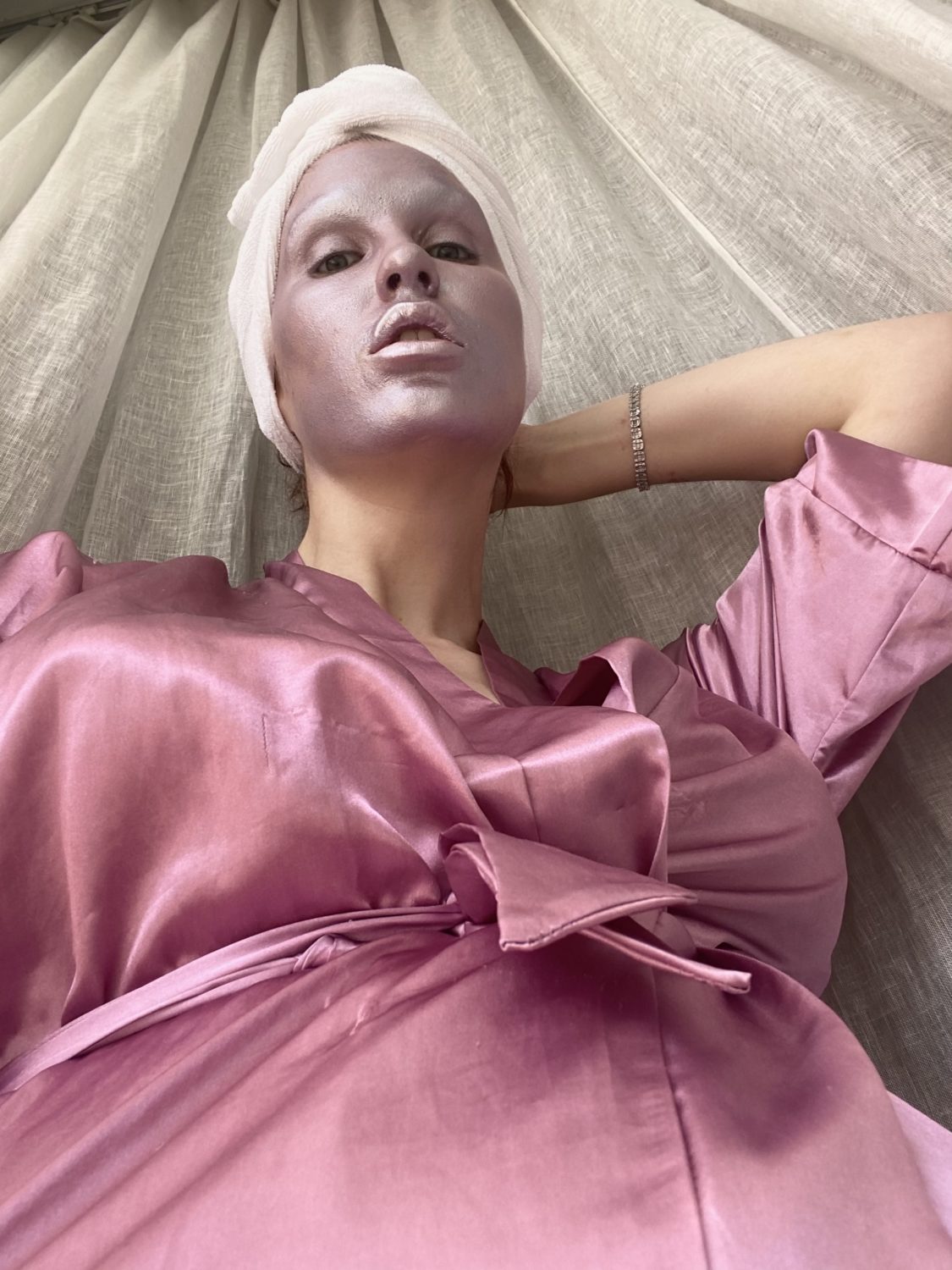 SC: What are you working on at present and can you share anything you've got planned during the Palm Heights residency?
E: I'm here because of Kira Lillie who brought a bunch of lovely people together around her new project called INCORP. When she first brought it up to me, it was primarily about scent, these three new perfumes she's going to launch. I'm currently getting to work on three new albums, one of which I really want to have encapsulate my time here, and collaborate on with INCORP. I want to approach the idea of a music video in a more playful, fun way, and really have the whole album be site-specific. I want it to be like a pill of my experience here. I'm also working on my next proper album that will hopefully come out in the spring of 2022. And at the same time, I'm remotely collaborating with an orchestra that I wrote an album for, and we're now coming to the final steps of recording – they'll be recording and I will be there virtually at the sessions. And then I will start mixing the record here. I want it to be a ballet, so I'm starting to think about what that is. So yeah, there's a lot. Once I get out of quarantine, the plan is to hit the ground running, exploring the island. There are plans for two dinners, one of which is on Earth Day, which I will be performing at. Eartheater on Earth Day – of course! [Laughs]
SC: You have been somewhat of a staple at Mugler over the recent seasons – could you talk about your relationship working with Casey Cadwallader?
E: So Haley Wollens is who brought me in but as soon as I met Casey we were fast friends; we just got along super well. I find him to be astonishingly calming. I feel like being the creative director of a fashion brand, especially having to carry the torch of such a monolith of a legacy, is really difficult, mountains of work, and he does it with such ease, it seems. My heart rate is always softened when I hang out with him. I'm new to modelling. I'm a musician, so I know what it feels like to have eyes on me but this whole sort of poking and preening and squeezing is another level, and I've really gained a respect for the model's career. It's difficult work. And when you're standing in a fitting for hours and hours, it gets tiring but Casey always makes it really fun. I think he understands every centimetre of my body at this point. I need to download his brain and give it to all designers from now on.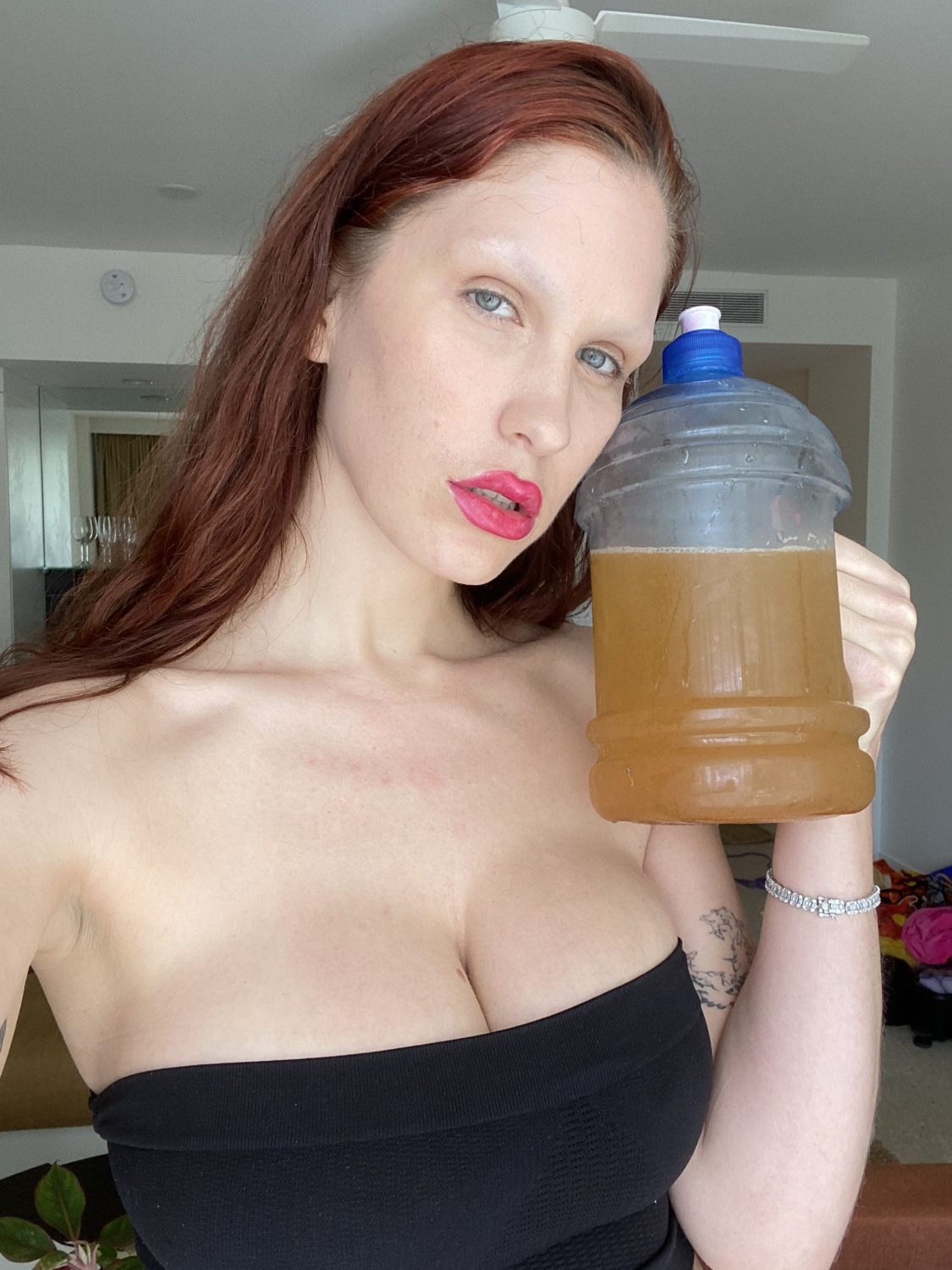 SC: How has the pandemic impacted your work or way of operating?
E: Thank god I realised an album in October 2019, so at least I had an album campaign to keep me mentally busy to begin with. It's a lot of work with press and videos, and artwork, and getting everything lined up to maintain the momentum of a record release. I dotted all my i's and crossed all my t's in the studio right before the pandemic started. Thank goodness because otherwise I would have had the worst blue balls ever. But in the months after, I became very uninspired to create new things. It was pretty dismal to be honest but I stuck through, as you have to, my depression and insomnia for months and months, unable to create anything. It was my insomnia that helped inspire this: I reworked my entire album, Phoenix: Flames Are Dew Upon My Skin, and that was the first major creative thing that I did in a while.
I wasn't feeling good, and I wasn't sleeping, and I needed everything to be soothing. But at the same time, I wanted to process my album. When I release music it's actually a really lovely experience for me to listen to it a lot. It's a much different experience to listening to it before it's released. There's something that happens where I kind of get to finally enjoy it. I notice things in it that I didn't even realise I did. I remember wanting to go to sleep but still listening to the album, and there were certain aspects of it that were too angular and poignant, lyrically, so what I did was sonically squashed the whole thing – the new version, Phoenix: La Petite Mort Édition, sounds like it was massaged and ground down. I can read you the little poem I wrote about it:
This is Phoenix crushing, undressing, and compressing like carbon particles under the weight of boulders folded into silky soil, and decomposing. She is folding over and over and over and over like the rolls of young gummy stone. This is one REM cycle. I suggest listening to Phoenix: La Petite Mort Édition while asleep after climax. You are wet ash smudged across a pillowcase.
SC: Beautiful. What are you listening to these days?
E: Arvo Pärt, Dorothy Ashby, Yma Sumac, Alice Coltrane, Debussy, Mica Levi, Erik Whitacre and Nicki Minaj.



Feature image courtesy Eartheater