A Studio Visit With Painter Tega Akpokona
Hailing from Lagos, Nigerian painter Tega Akpokona is the latest in a series of visual artists to join the Open Palm Residency, a flourishing arts programme hosted by Palm Heights in Grand Cayman. Taking over an entire floor of a building that was once the backdrop of 90's thriller The Firm, the artist's Cayman studio is airy and light-filled, with canvases of varying sizes duct taped on every wall. Born in Benin City, Akpokona's atmospheric oil paintings examine the human experience as forged by cultural identity. In his work, the artist centres the Black figure, showing fictional characters in paintings that fuse the contemporary with nostalgia. "As Africans, we are now questioning our identity and beginning to find ourselves. Crystallised out of past influences, this is now embodied in how we look, how we dress and how we are," he explains. To learn more about the artist's work, his influences and process, and what he has planned during his time on the island, Something Curated spoke with Akpokona.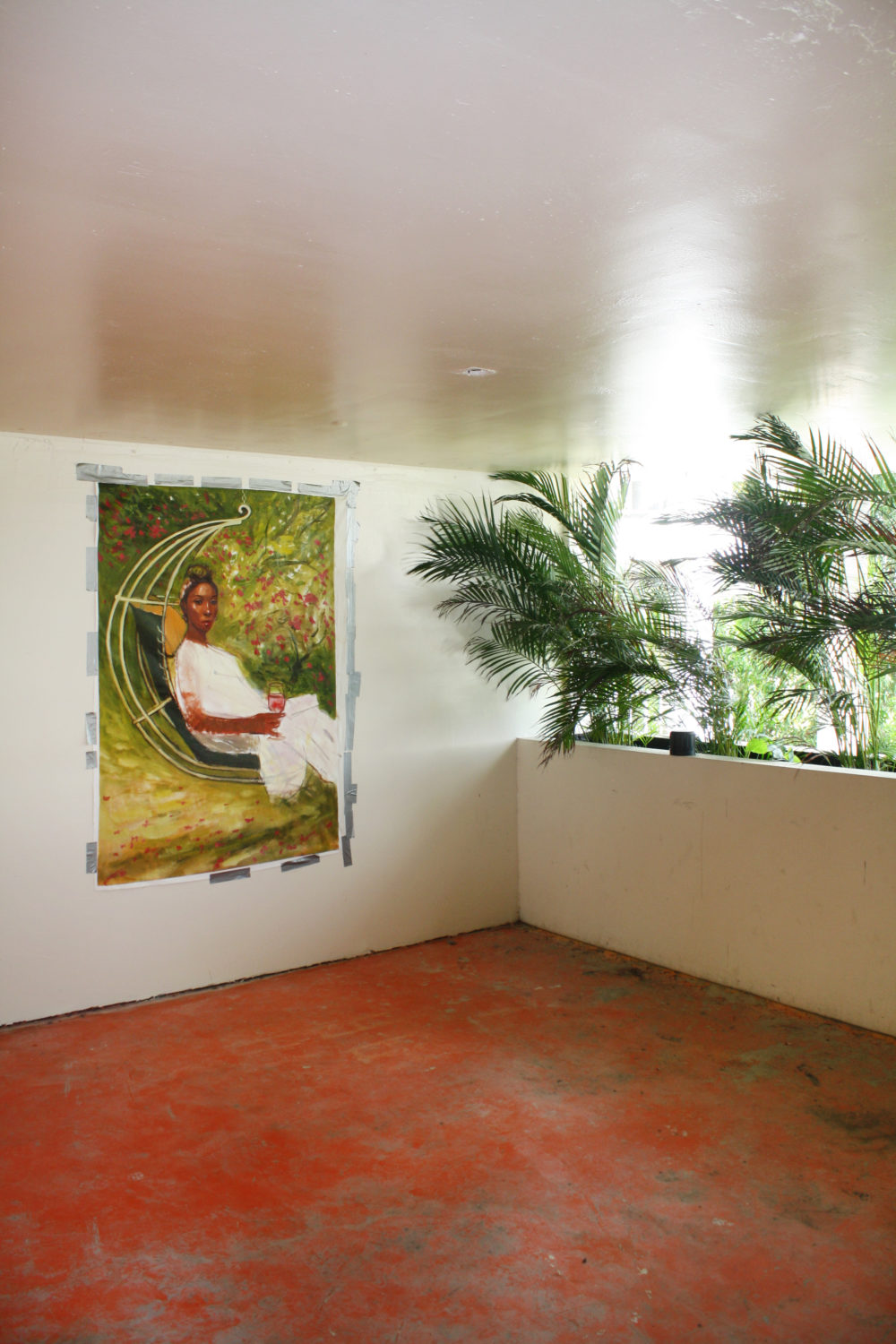 Something Curated: Can you tell us about your background; when did you first become interested in painting?
Tega Akpokona: I was born in Benin City, and I live and work in Lagos, Nigeria. My earliest influence from art came from the bronze sculptures and wood carvings which represent an important part of the Benin culture. A compulsive urge to draw was one thing that characterised my formative years, as well as an early introduction to art history, which played a big role in shaping my understanding of the arts. I saw the medium of painting as an integral aspect of human civilisation from an early age. I graduated with a bachelor's degree in painting from the University of Benin in 2011 and had my first solo exhibition five years later in 2016 in Lagos.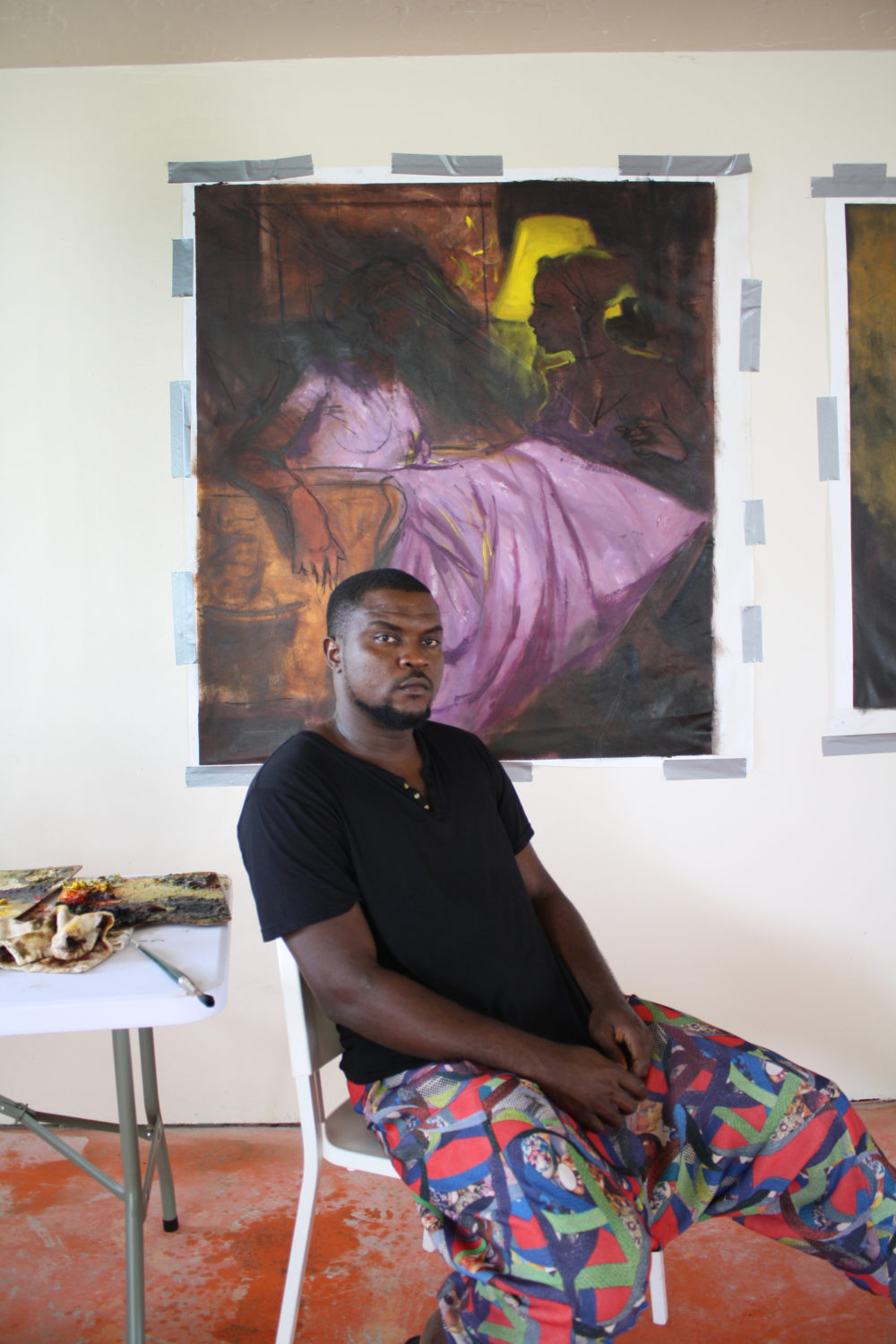 SC: How do you think about your work in relation to art history?
TA: I'm appreciative of art history. I'm constantly in admiration of the Dutch Baroque painters, and how they told their stories. And I'm also very influenced by the earth tones of the Benin bronzes and carvings, which surround the environment I grew up in. So I approach my work with an attempt to recontextualise, deconstruct and create dialogue. I believe art history is a continuum.
SC: Where do you draw your inspiration from for the figures you depict?
TA: I'm inspired by my experience of life. I combine features from life, sketches and fictional characters to create paintings that merge nostalgia with contemporary settings. My figurative exploration has centred around the Black figure.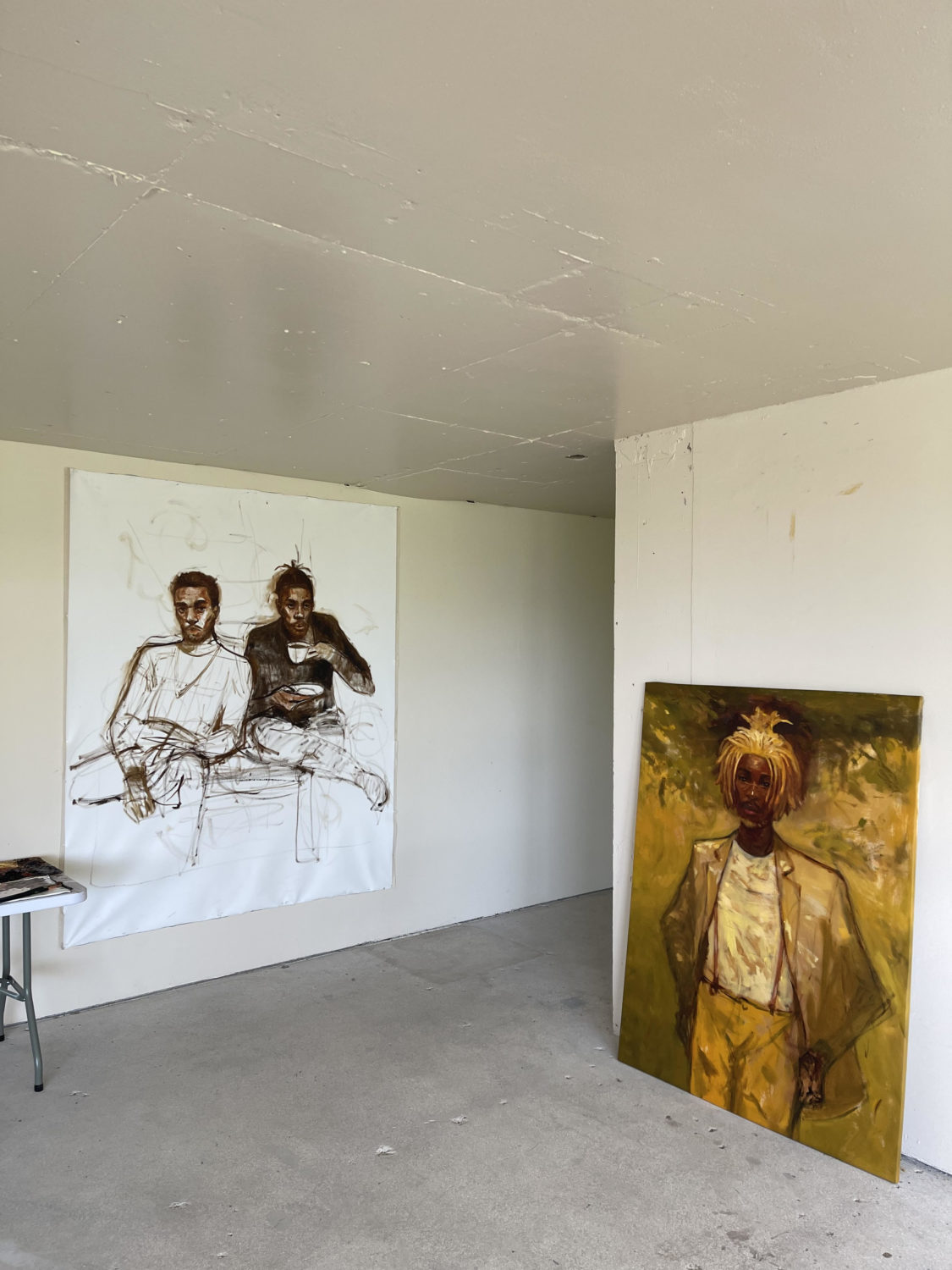 SC: Can you expand on your use of colour?
TA: My use of colour draws from my early appreciation of the paintings of great masters. I think of colour more as a visual language and vehicle for storytelling. I work primarily with oil paint. As a medium, I've found it most suitable to my painterly temperament; and it also has qualities that allow for me to explore the abstraction of paint itself.
SC: How has the pandemic impacted your work or way of operating?
TA: Working amidst the tension of the pandemic was in many ways life changing. My values and appreciation for life's precious moments greatly heightened. It also presented a period of great visibility for African creatives. It has been a time of learning to adapt and to create nonetheless.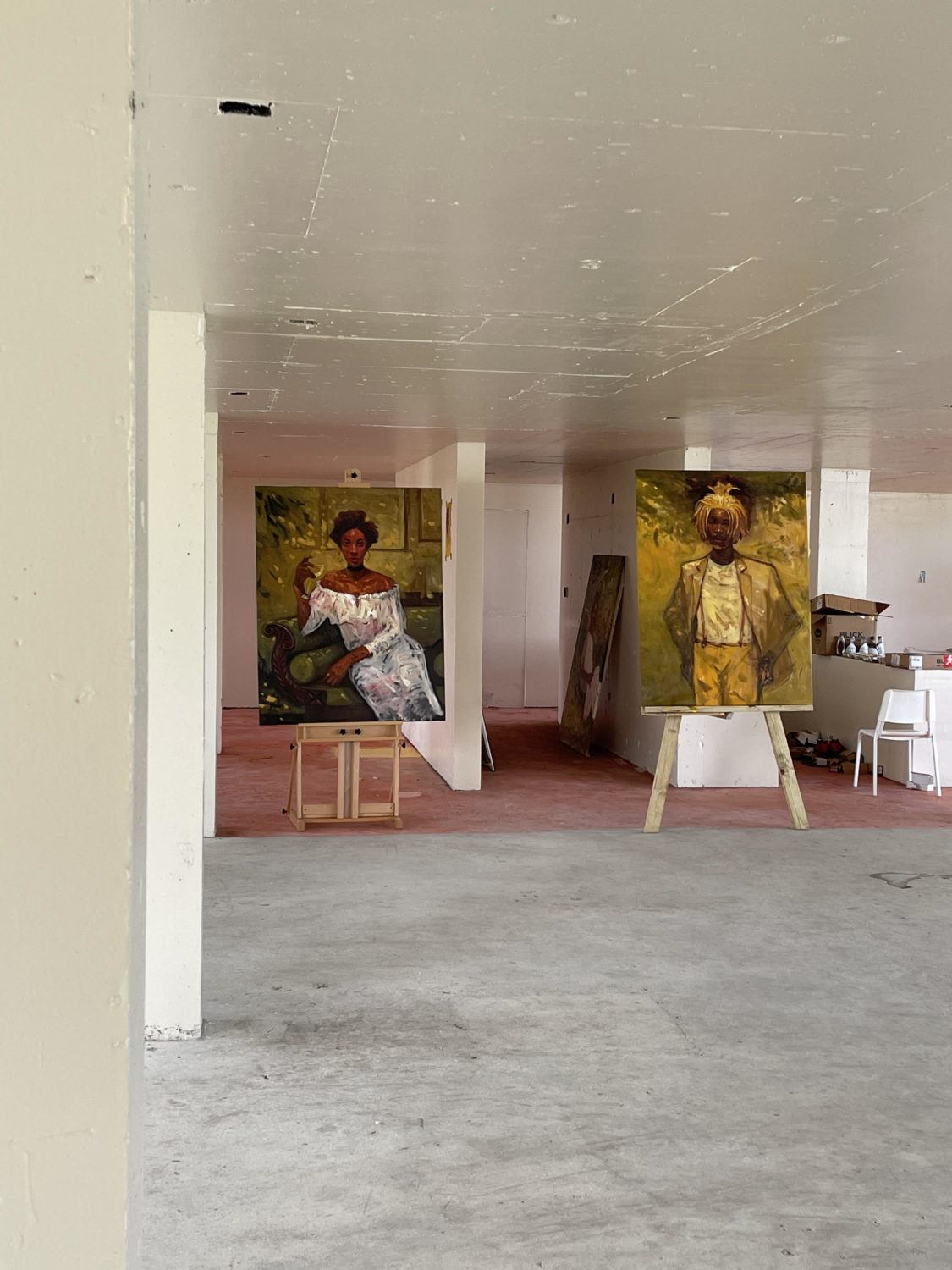 SC: What are you working on at present and can you share anything you've got planned during your Palm Heights residency?
TA: I'm currently creating a body of work that expands on narratives of identity, politics of the body, and the dialogue surrounding the Black experience, as well as site-specific collaborations that are in the works.



Feature image: Tega Akpokona's Open Palm Residency studio, Grand Cayman