Please Take A Seat: 5 Magnificent Chairs You Can Buy This July
With a focus on seating, this month's 'Aesthete's Wish List' highlights five spectacular chairs that oscillate between the realms of fine art and design – all currently available for purchase. These functional sculptures come courtesy a diverse roster of makers, from past and present, who we take a closer look at.



Mutual Modular Seat by Kusheda Mensah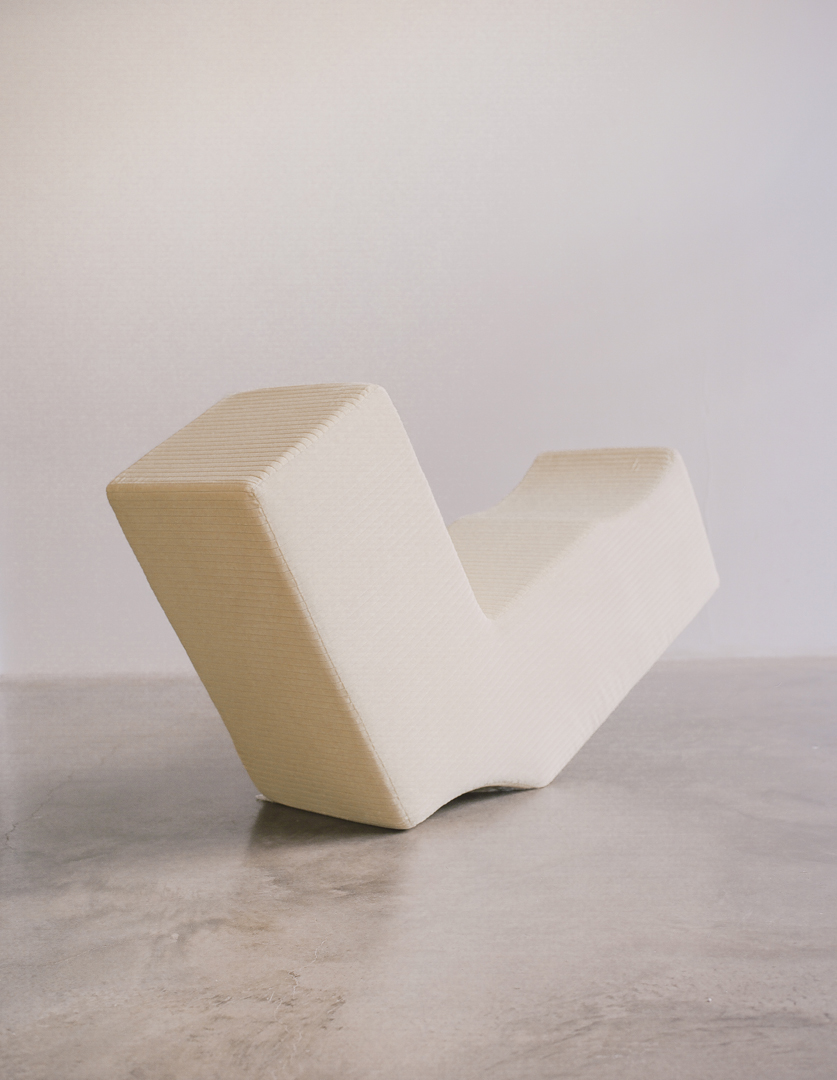 Kusheda Mensah is a British born Ghanaian designer based in London. Her love for furniture design and diverse lifestyle pieces began whilst studying on a bachelor's degree in print design at the London College of Communication. At the root of her work, the designer endeavours to create playful and functional living environments. Mensah's first collection of furniture explores face-to-face interactions between people and its deterioration. Inspired by sustaining the idea of mutuality, the collection uses abstract tactical shaped furniture, to encourage others to configure their own social spaces, with the ambition of changing this narrative. Enquire at Modular by Mensah.



Leda Armchair by Salvador Dalí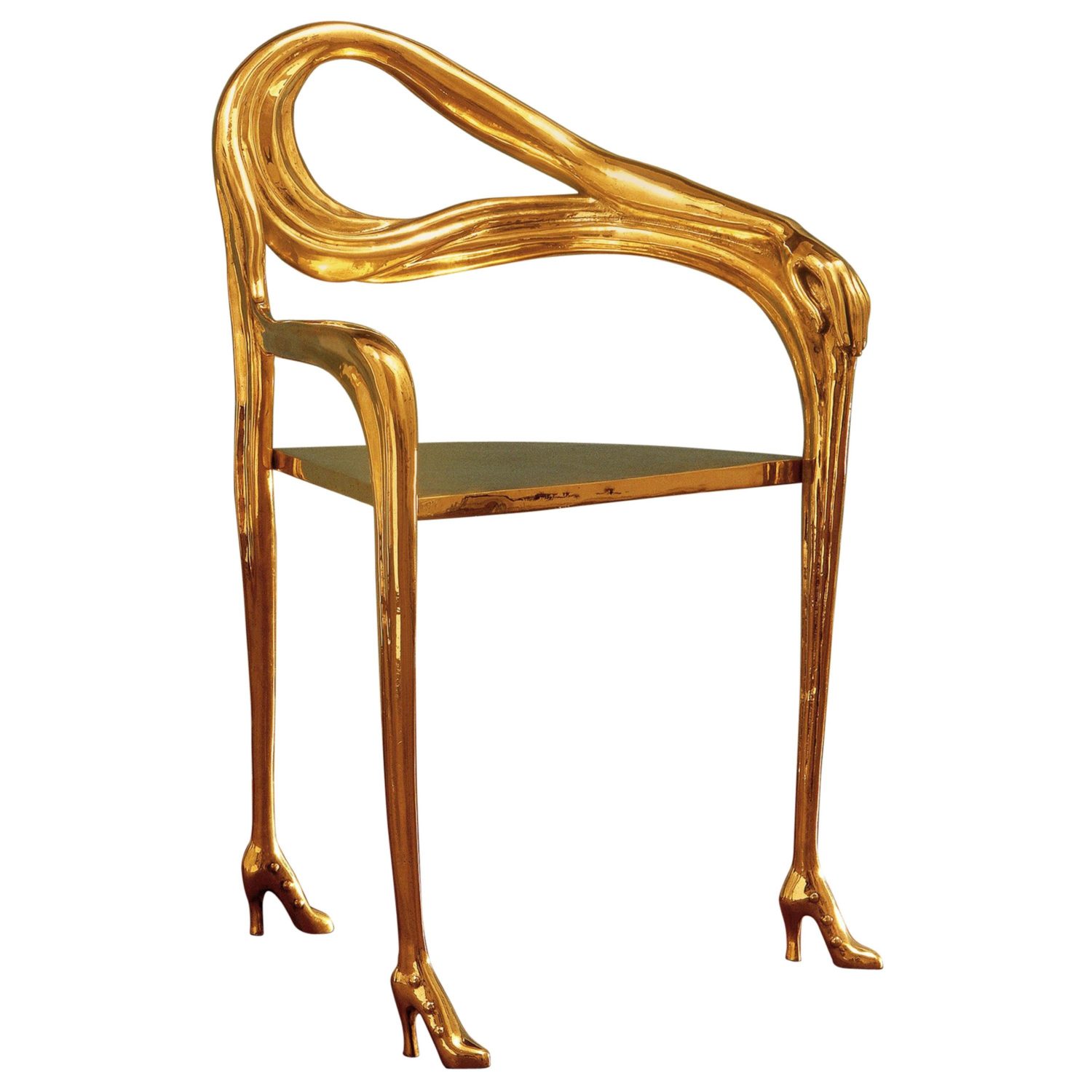 During the 1930s in Paris, Salvador Dalí surrounded himself with a circle of friends involved within varied disciplines of the arts that went beyond the study of pure pictorial art. Jean-Michel Frank, a furniture maker and decorator of recognised prestige, was on very good terms with Dalí and together they collaborated on several ideas. Inspired by Dalí's painting, Femme à tête de roses, 1935, this striking chair adopts a configuration influenced by the limbs of the human form, with an elongated and coiled arm and hand making up the backrest and heeled feet on slender legs. The chair is expertly cast in brass, highly polished and finished in a clear gloss varnish. Available at 1stdibs.



Klot Chair by Lucas Morten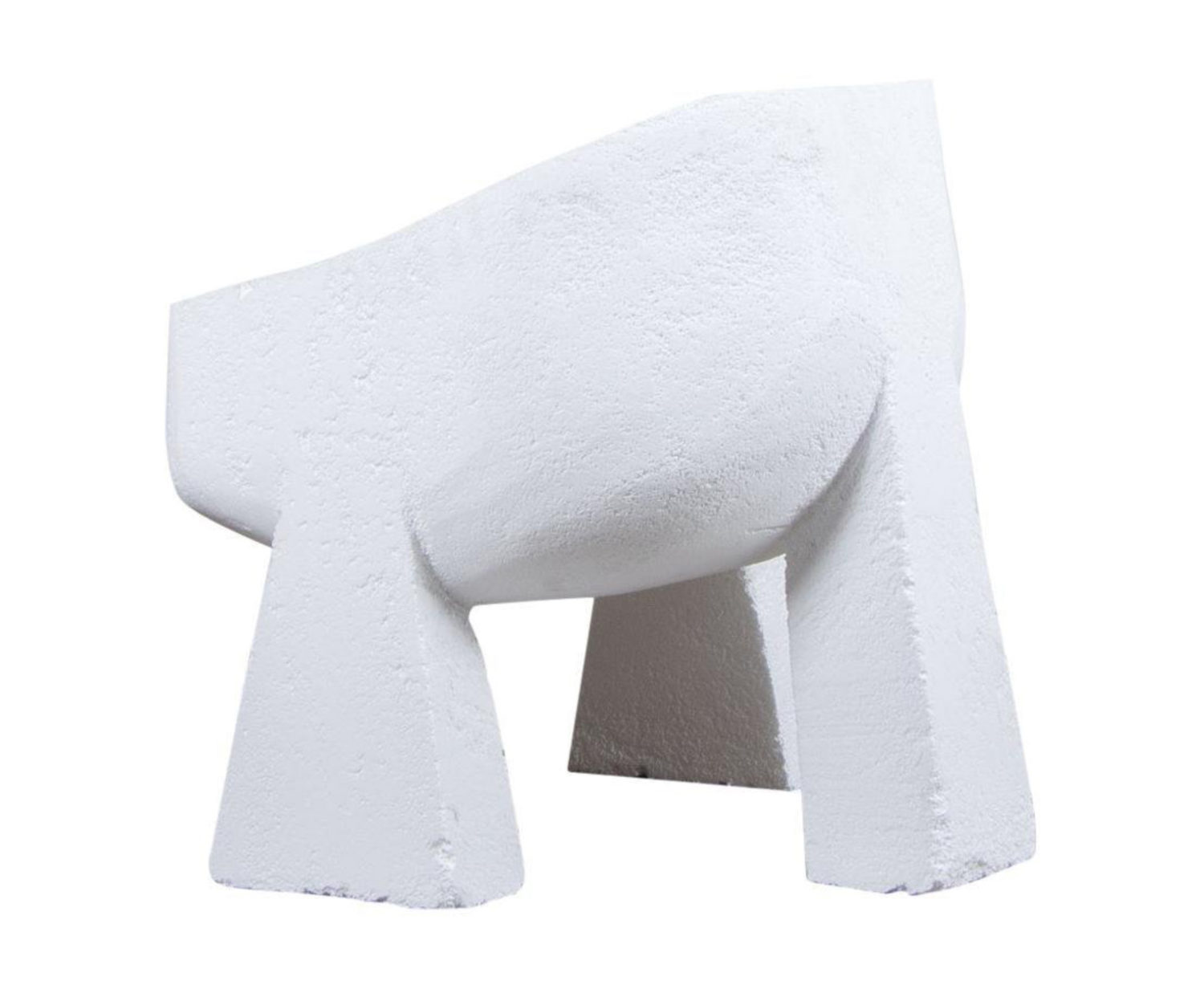 At the intersection of functional objects and visual art sits Lucas Morten's practice. The burgeoning artist hails from the Swedish west coast where he currently also has his atelier. Morten is a self-taught maker, though he does continue a family tradition of creativity. Questioning societal norms while exploring the history of brutalism, his work places a great significance on the hand-making of objects. The Klot chair was born from a complex journey through the world of geometry, in the search for the ultimate collision between a soft round and strict straight shape. The unusual seat was created by a slow process of hand sculpting Styrofoam is entirely unique. Available at Galerie Philia.



Flag Halyard Lounge Chair by Hans J. Wegner for Getama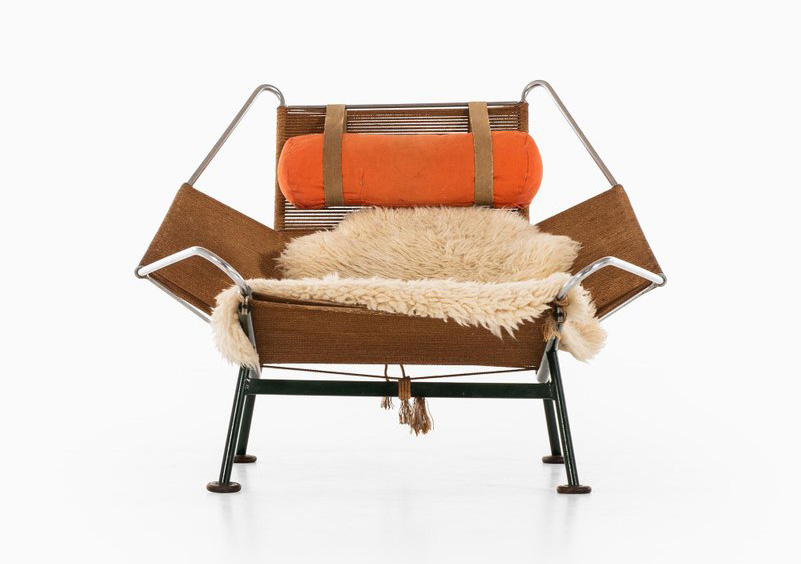 Among Danish furniture designers, Hans J. Wegner is considered one of the most creative, innovative and prolific. Often referred to as the master of the chair, Wegner created almost 500 in his lifetime. His background as a cabinetmaker gave him a deep understanding of how to integrate exacting joinery techniques with exquisite form. His aesthetic was also based on a deep respect for wood and its characteristics, and a vast curiosity about other natural materials that enabled him to bring an organic, natural softness to formalistic minimalism. This original 1950's Flag Halyard armchair by Wegner is a nod to the early modernists, such as Le Corbusier, Mies van der Rohe and Marcel Breuer. The sheepskin pelt included softens the industrial aspect of steel by adding an element of cosiness. Available at Pamono.



Zezuru Chair by Inès Bressand for Mabeo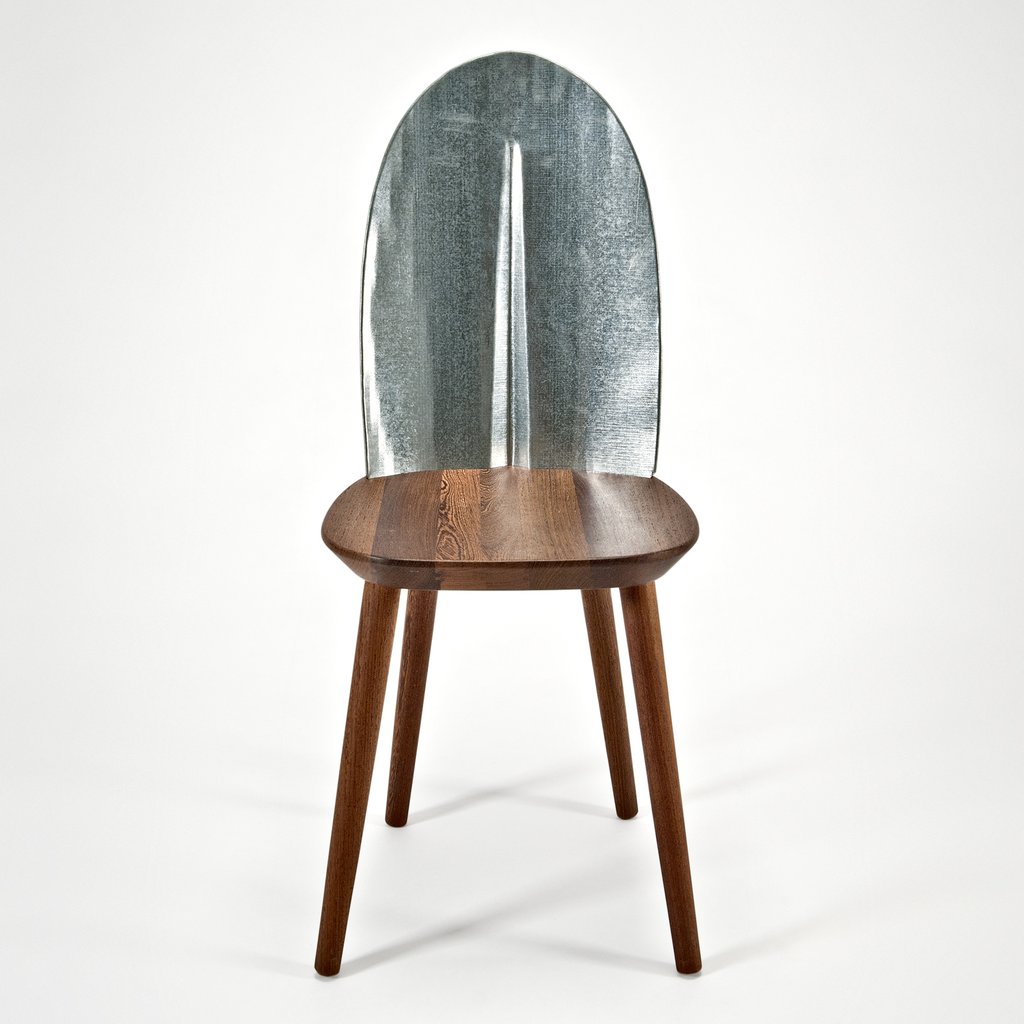 Designer Peter Mabeo hails from Botswana's capital Gaborone, where he helms his eponymous furniture studio. Back in 1997, Mabeo began collaborating with local artisans to produce design objects, embracing Botswana's rich craft heritage. The Zezuru series features both a new material and a new direction for Mabeo. Designed by Inès Bressand, this chair is the final result of an ongoing collaborative process between Mabeo wood craftsmen and women and Zezuru Metal craftsmen in Botswana. Marrying wood with galvanized metal, the object is not only made from the two distinct materials, but from two very distinct craft techniques. Hand cut, hammered, shaped and folded metal sheet components are inserted into or suspended on the wooden elements of each piece. Available at Mabeo.



Feature image via Modular by Mensah