This year, Frieze London celebrates its 20th anniversary, open now and running until 15th October 2023 in Regent's Park. With a diverse range of ambitious solo, group and thematic shows on offer, the fair brings together leading galleries spanning 46 countries. Eva Langret, Director of Frieze London, tells: "This year we look forward to welcoming artists, galleries, institutions, collectors and art enthusiasts from around the globe in celebration of our 20th anniversary. We're delighted to mark the occasion with the fair's most international edition to date, with exhibitors spanning six continents. As the international art world descends on London, we look forward to seeing the spirit of collaboration ripple across the city and for everyone to see our cultural capital shine." Previewing the fair, Something Curated highlights 10 must-see presentations at this year's edition.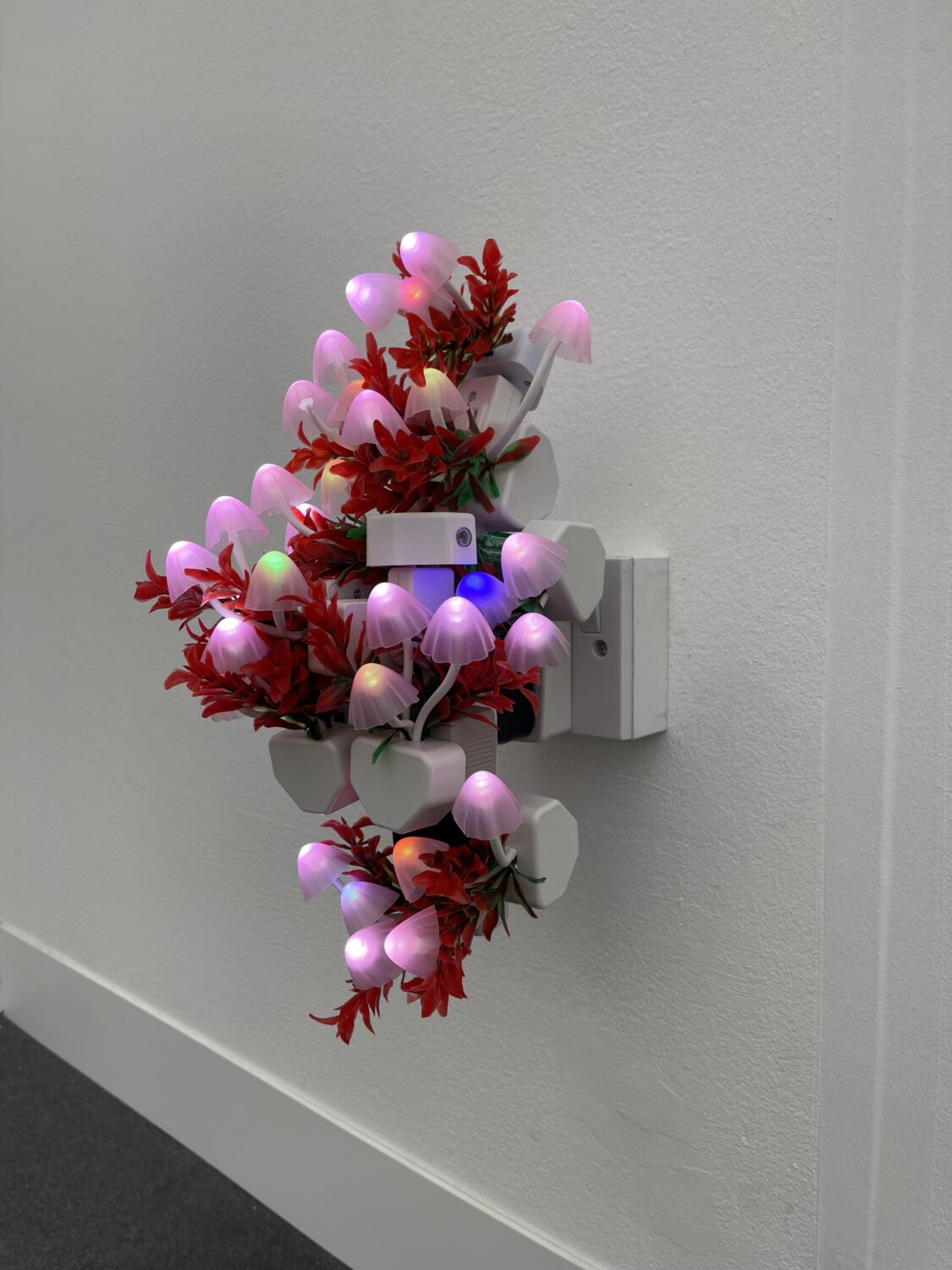 Trevor Yeung's practice incorporates botanic ecology, photography and installation to serve as metaphors that allude to the liberation of common desires related to human connections. Yeung intentionally avoids fostering close interactions in gallery spaces, especially among people. To deter closeness, he employs a contrast between large works that can conceal an individual, including himself at exhibition openings, and pieces that compel visitors to stoop. This approach leaves you in solitary contemplation, face-to-face with self-contained miniature worlds. Positioned at floor level and connected to a socket, plastic mushrooms emerge amidst a tangle of adapters at Blindspot Gallery's booth. Emitting a soft, variegated glow reminiscent of a child's night-light, they elicit an equally calming and eerie effect.



Gillian Wearing | Maureen Paley, London, Hove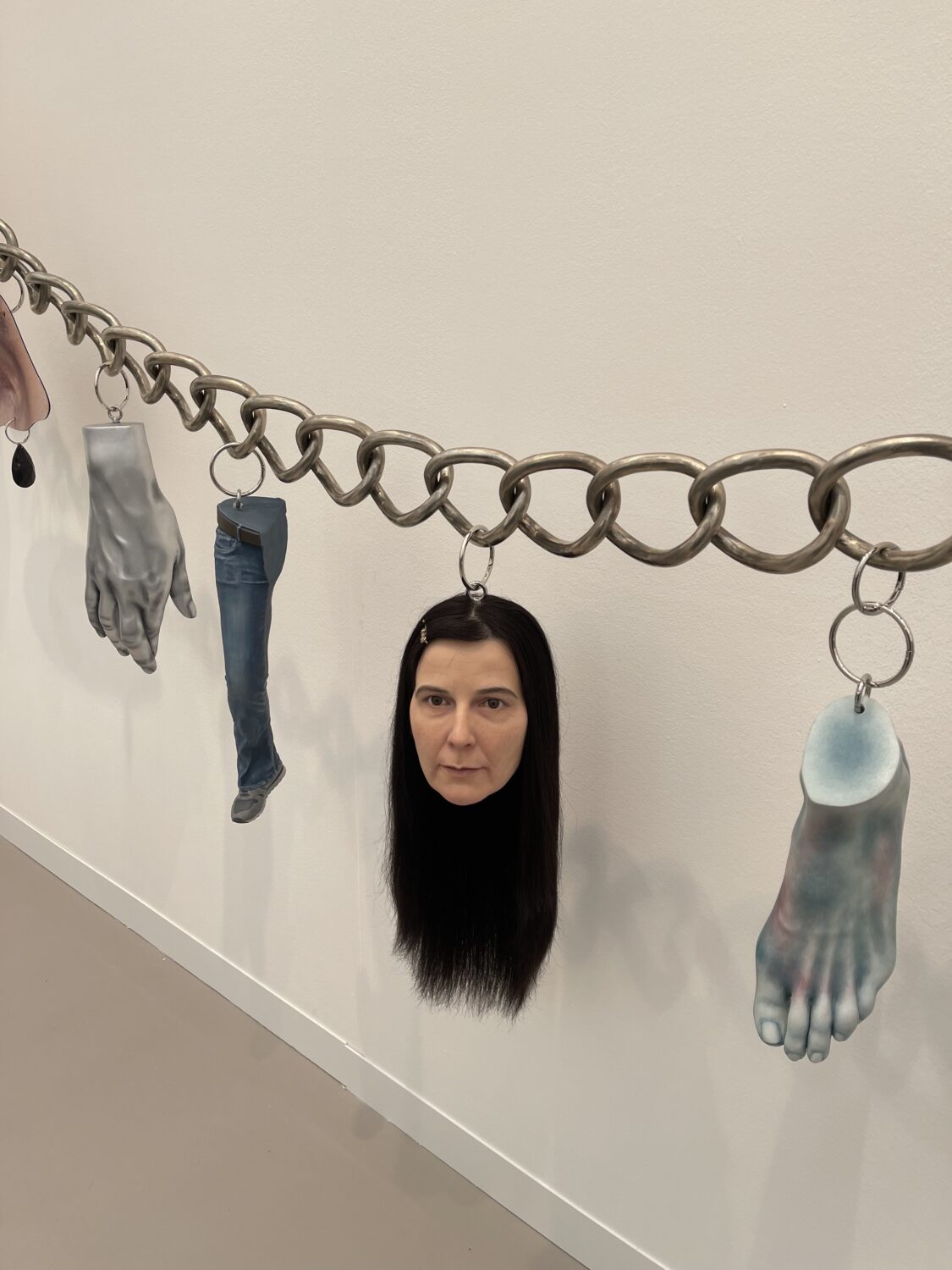 Gillian Wearing's oeuvre, spanning over three decades, comprises deeply empathetic and psychologically charged photographs, videos, sculptures, and paintings. Her work delves into the conflicts between individual identity and societal influences within an increasingly media-saturated environment. Throughout her career, Wearing has dedicated equal attention to self-portraiture and the portrayal of others, skilfully blurring the boundaries between the private and public domains. She questions fixed concepts of identity and has often anticipated the cultural shifts brought about by the advent of social media. Displayed at Maureen Paley's booth is My Charms, a sculptural self-portrait in the form of an oversized charm bracelet. This work extends Wearing's ongoing exploration of the intricate tensions between authentic self-revelation and deception.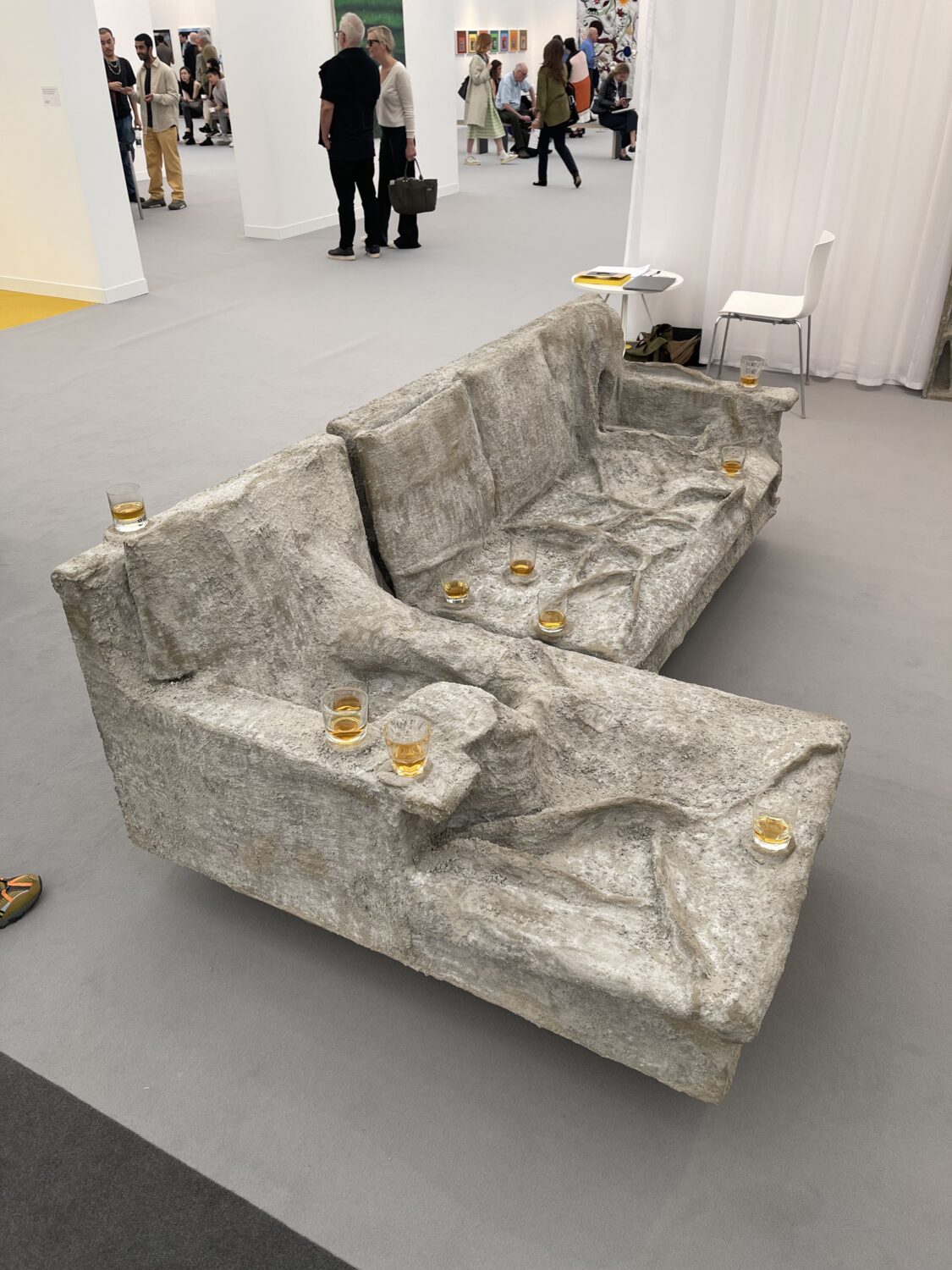 Second generation British Asian artist James Lewis' works serve as responses to the challenges of growing up with a mixed identity, leading to a constant state of negotiation. At the heart of his practice is an examination of the inherited systems and empirical boundaries that shape our connection to the world and restrict our interactions within specific environments and structures. In Sediment, 2023, accumulations of layers and networks resembling tumorous growths envelop and fossilise an L-shaped sofa. The concrete-encrusted strata within this domestic setting carry the scent of inexpensive whiskey, adding an extra sensory dimension. The distorted and ruptured furniture sheds its symbolic value of domestic harmony, instead conjuring an image of an absent body, detached and isolated from its surroundings.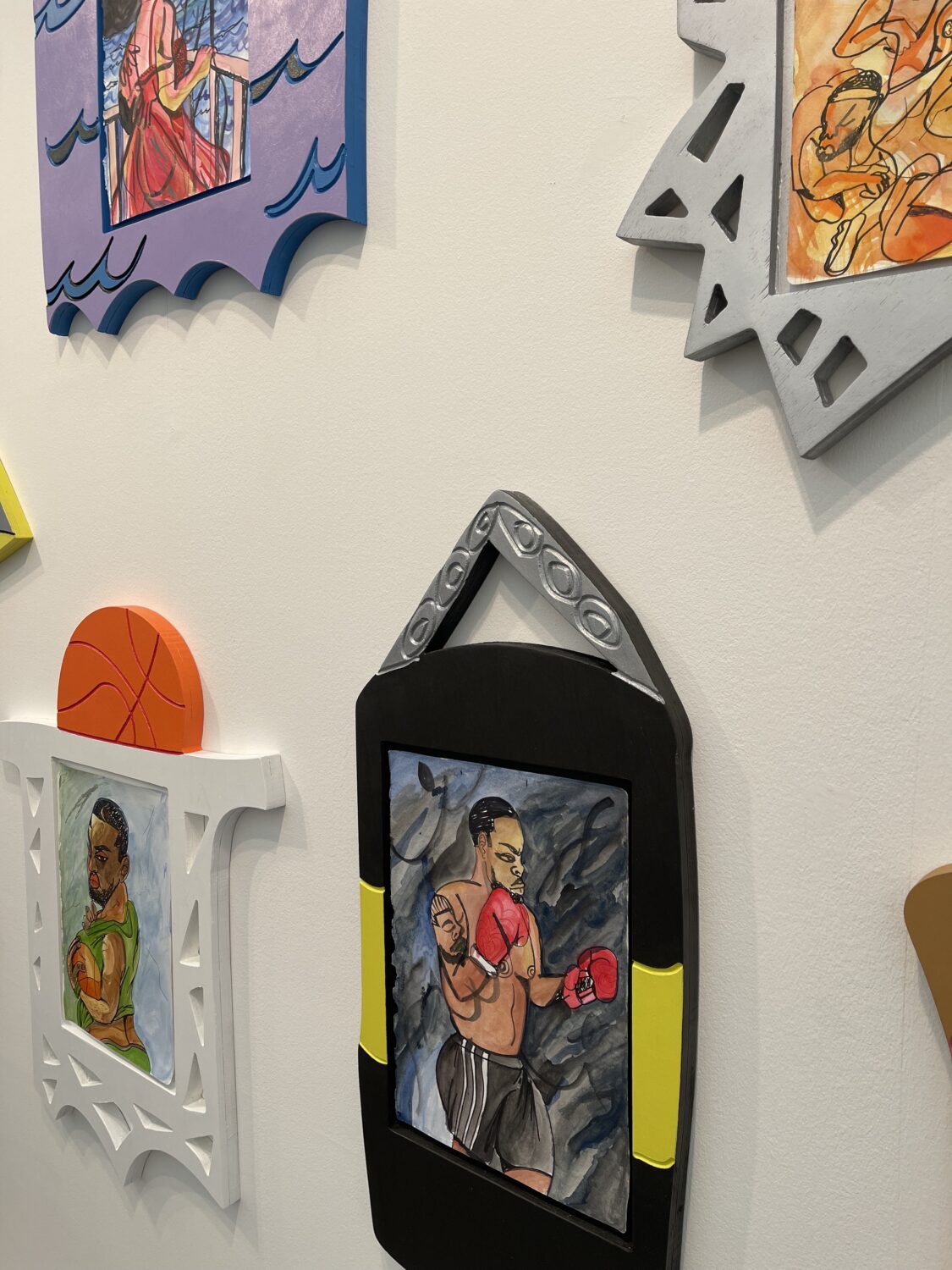 American artist Jonathan Lyndon Chase works across various artistic mediums, including painting, photography, sculpture and poetry. Marked by a dynamic and expressive visual language, Lyndon Chase explores the boundaries between the public and the private to unveil the nuances of queer Black subjectivity and identities. Their art strikes a balance between tenderness and raw emotion, evoking scenes charged with feeling, ranging from poignant vulnerability to ecstatic pleasure. At Frieze, Sadie Coles HQ has strategically curated their booth to commemorate the fair's 20th anniversary, dedicating one entire outer wall to a captivating series of new works by Lyndon Chase, who is currently the focal point of a solo exhibition at Artists Space in New York.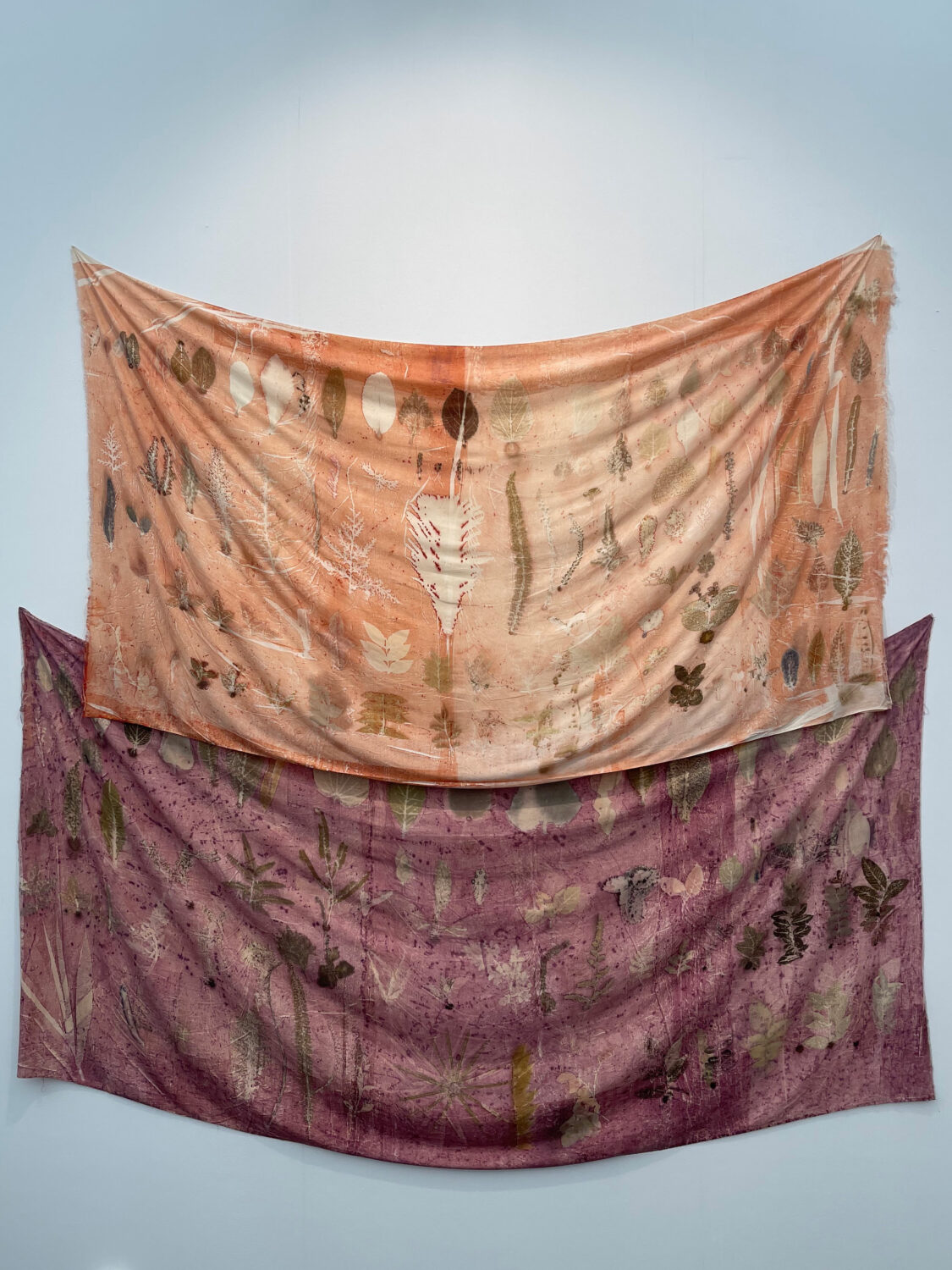 project88's booth showcases a selection of artists exploring the relationship between the human and the "non-human," encompassing aspects of nature, the outdoors, and politically disputed regions. Among the artists spotlighted, Hemali Bhuta challenges conventional notions of an artwork's materiality and longevity. Prioritising the process over the final form, her choice of materials and creative gestures reflects an engagement with the domestic and the everyday, the sacred and the magical. Nature serves as both a source and artistic tool, with techniques like sedimentation, excavation, aging and curing introducing an elusive element of time into her enduring sculptural pieces. On display, Bhuta's textiles embody both the tangible and the intangible, with unearthed fragments from her garden reproduced in negative imprints using organic pigments sourced from the same landscape.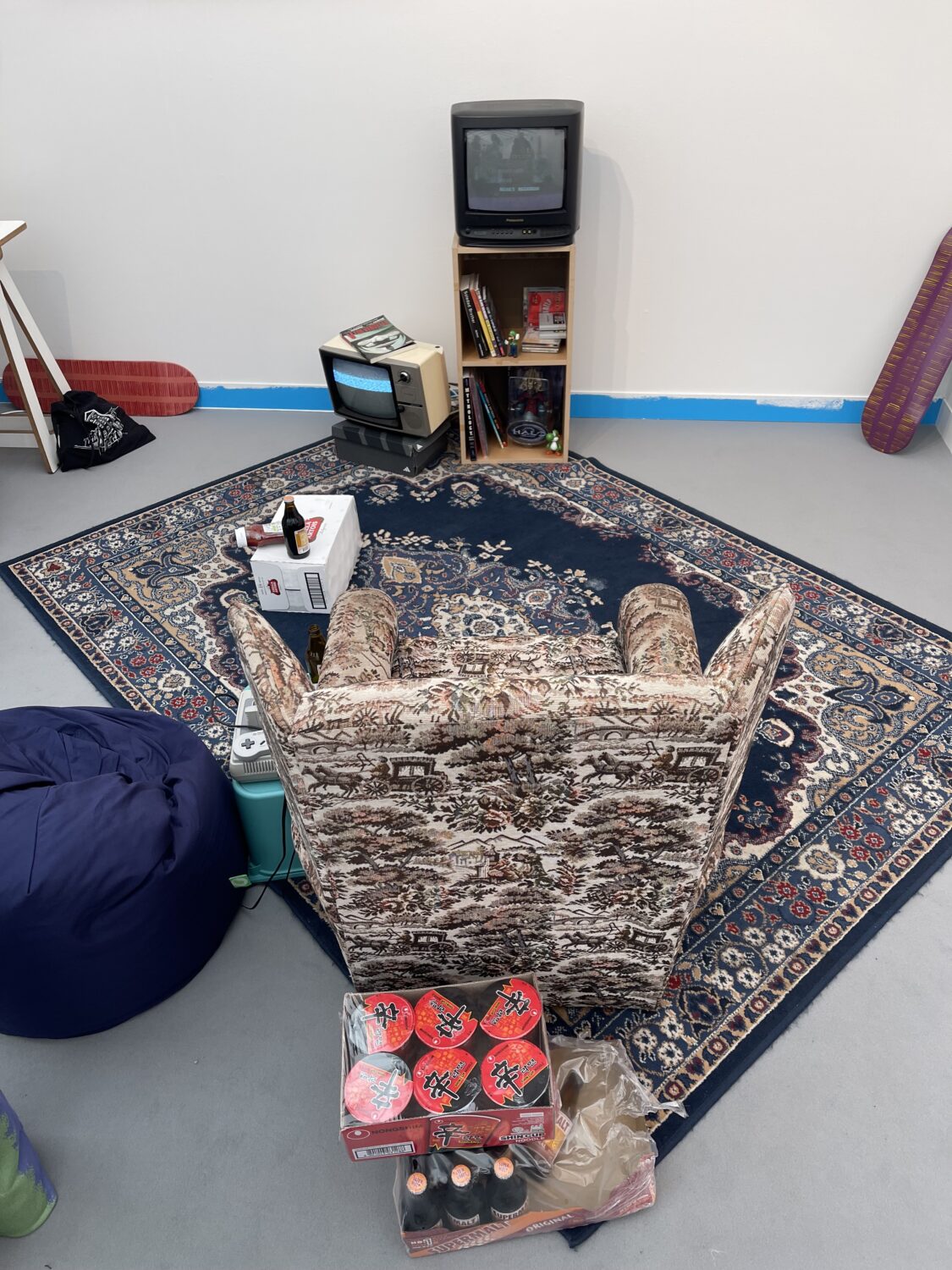 Drawing on his Ghanaian roots, Larry Achiampong employs imagery, aural and visual archives, live performance and sound to explore ideas surrounding class, cross-cultural and post-digital identity. The Internet's proliferation and information sharing have disrupted the once-prevailing notion of a universally applicable history. Achiampong delves into historical archives, unearthing and intertwining auditory and visual aspects of personal and interpersonal records. This synthesis presents diverse viewpoints that unveil the socio-political paradoxes within modern society. His artworks scrutinise his communal and personal heritage, especially where pop culture intersects with the postcolonial perspective. Through performance, he delves into the idea of "the self" as a constructed concept, employing alter egos to underscore fractured identities.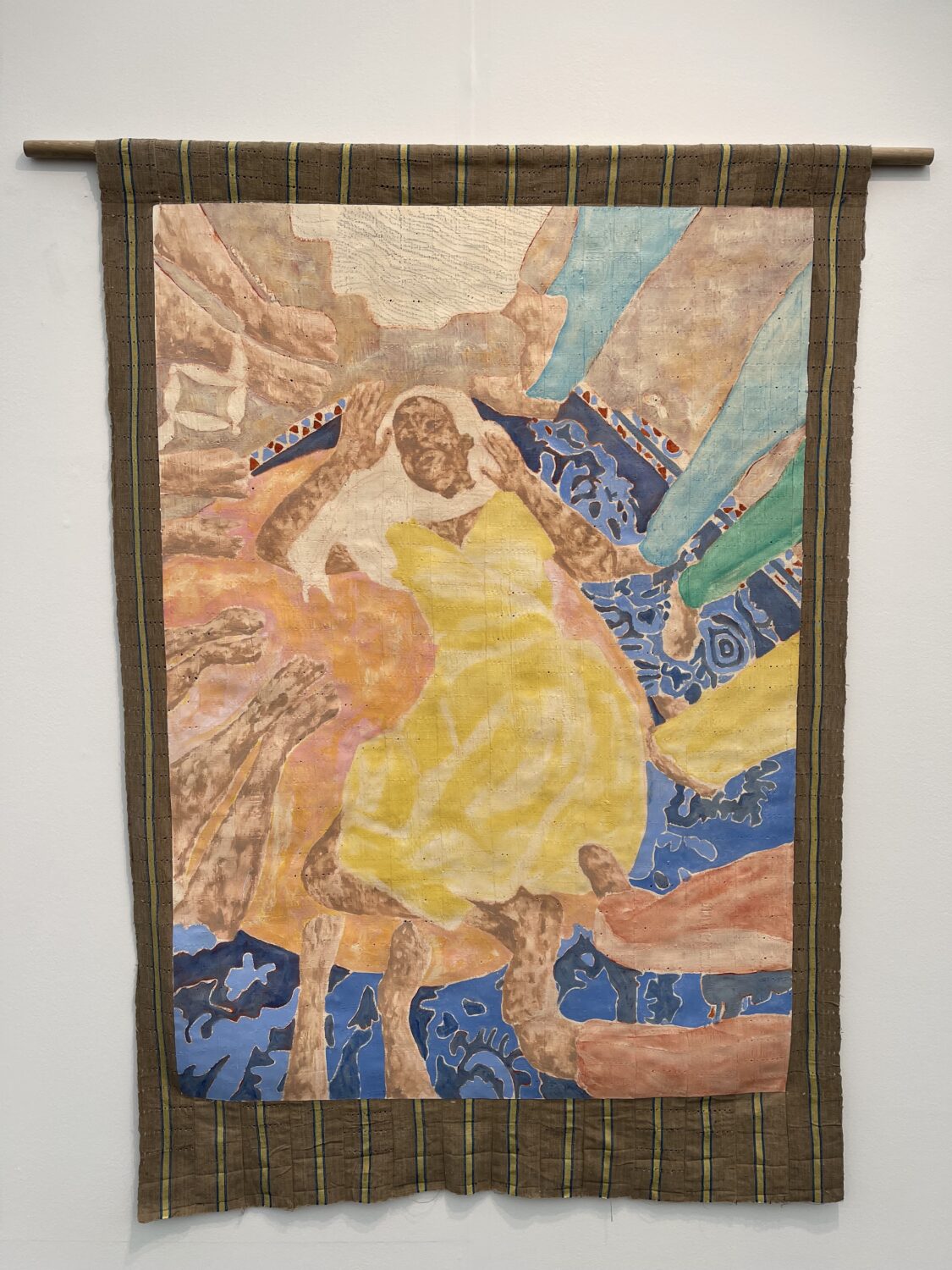 Engaging with concepts related to gender, cultural heritage, and race, Nengi Omuku's artistic practice delves into the intricacies of identity, with a specific focus on the inner psychological realms and their external manifestations. Using oil paint on strips of sanyan, a traditional Nigerian fabric typically used for draped attire, Omuku constructs otherworldly scenes featuring figures in a perpetual state of transformation, engaging with both each other and the surrounding landscape. Her inspiration stems from a combination of archival and contemporary visuals sourced from Nigerian media and press, allowing her to craft environments where the boundary between human forms and nature often blurs.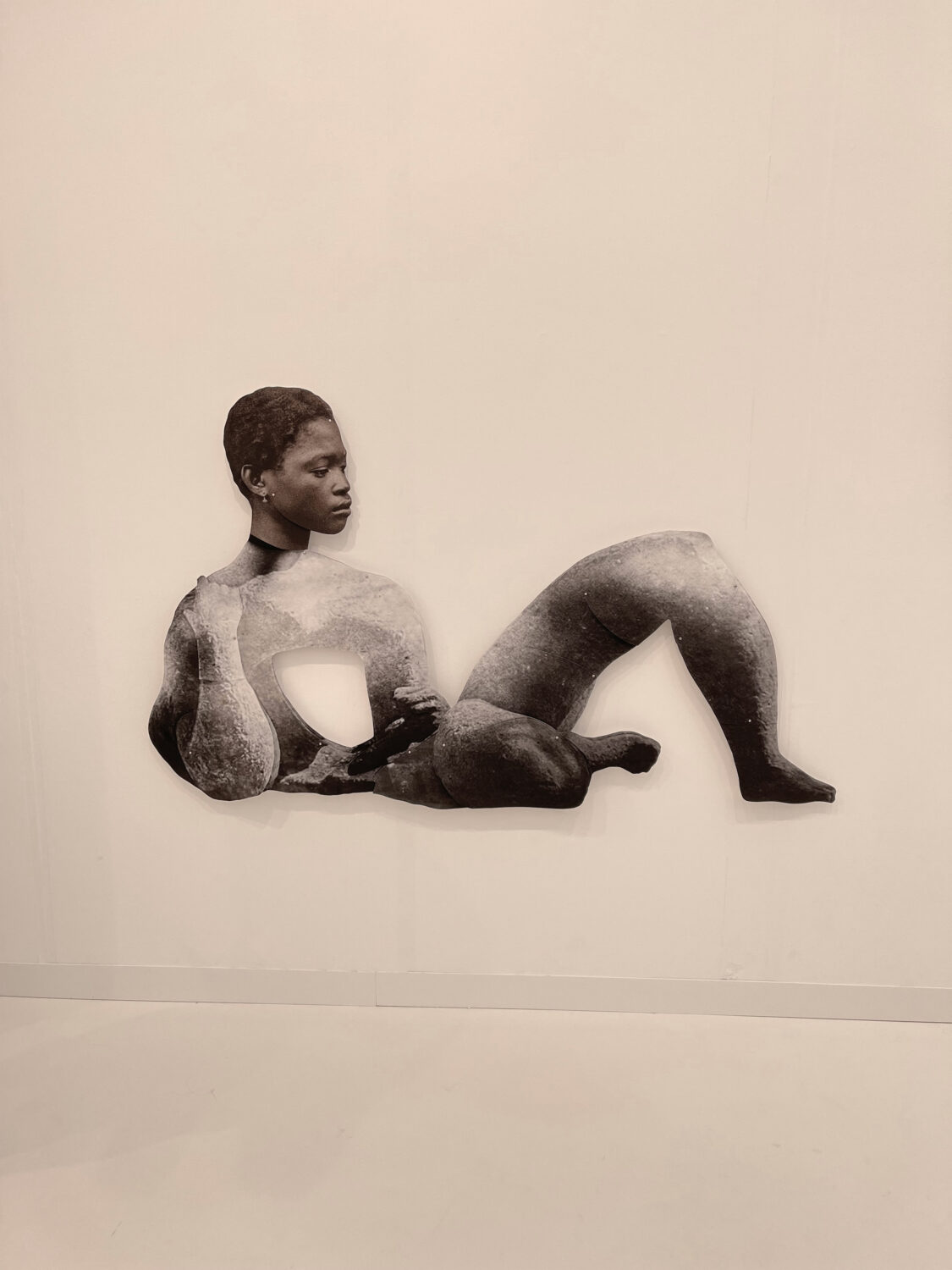 Nigerian-Norwegian artist Frida Orupabo's works are, in some sense, solutions to problems; the problems being that certain images do not exist and need to be created. Working mainly with collage, Orupabo's work synthesises fragments of bodies to reconstruct narratives and imagine new configurations of subjectivity denied by colonial legacies. More often than not, the figures in Orupabo's images are Black women. Mining digital archives mostly online, Orupabo's process starts on a small-scale, collaging images on screen, but these often grow into much bigger, life-sized characters in the room. Enlarged, printed in tiles, cut out, and then pinned together, Orupabo's process of combining images retains a hand-made simplicity.



Renaud Jerez | Crèvecœur, Paris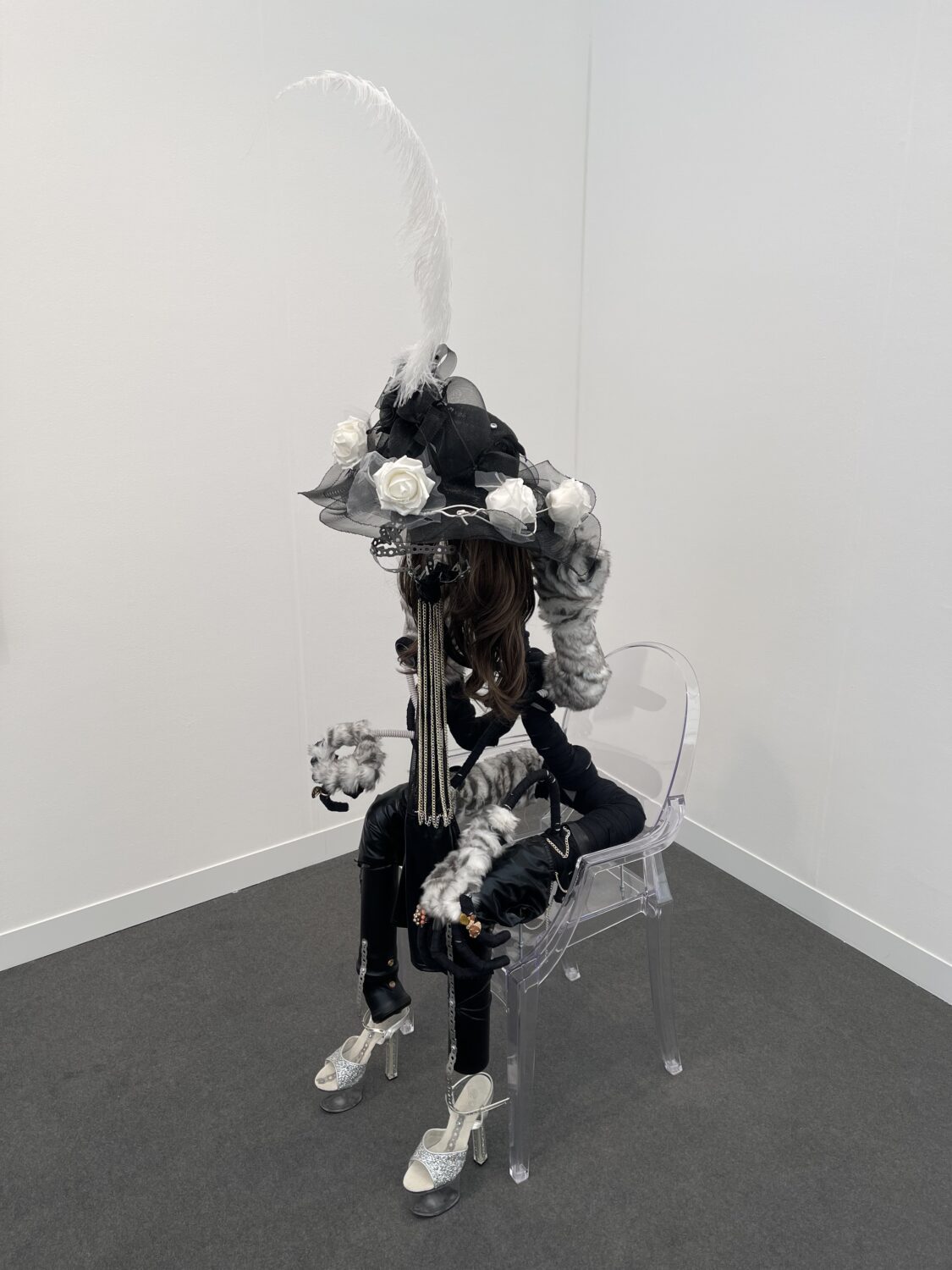 Renaud Jerez is best known for his immersive and site-specific installations, encompassing a diverse range of processes and mediums, at core driven by his fascination with the narratives that technology inspires and promises. His practice incorporates a variety of materials, such as high-density foam, familiar objects from stilettos to umbrellas, computer animation, and cardboard, resulting in an aesthetic encounter akin to a "dysfunctional interface." Jerez's creations blend contemporary cultural and art historical imagery, acknowledging how technology not only widens the reach of aesthetic discourse but also transforms it. Through an exploration of digital contamination and consumption, the artist's work encourages his audience to grasp the shift in their visual encounters and embrace this evolution.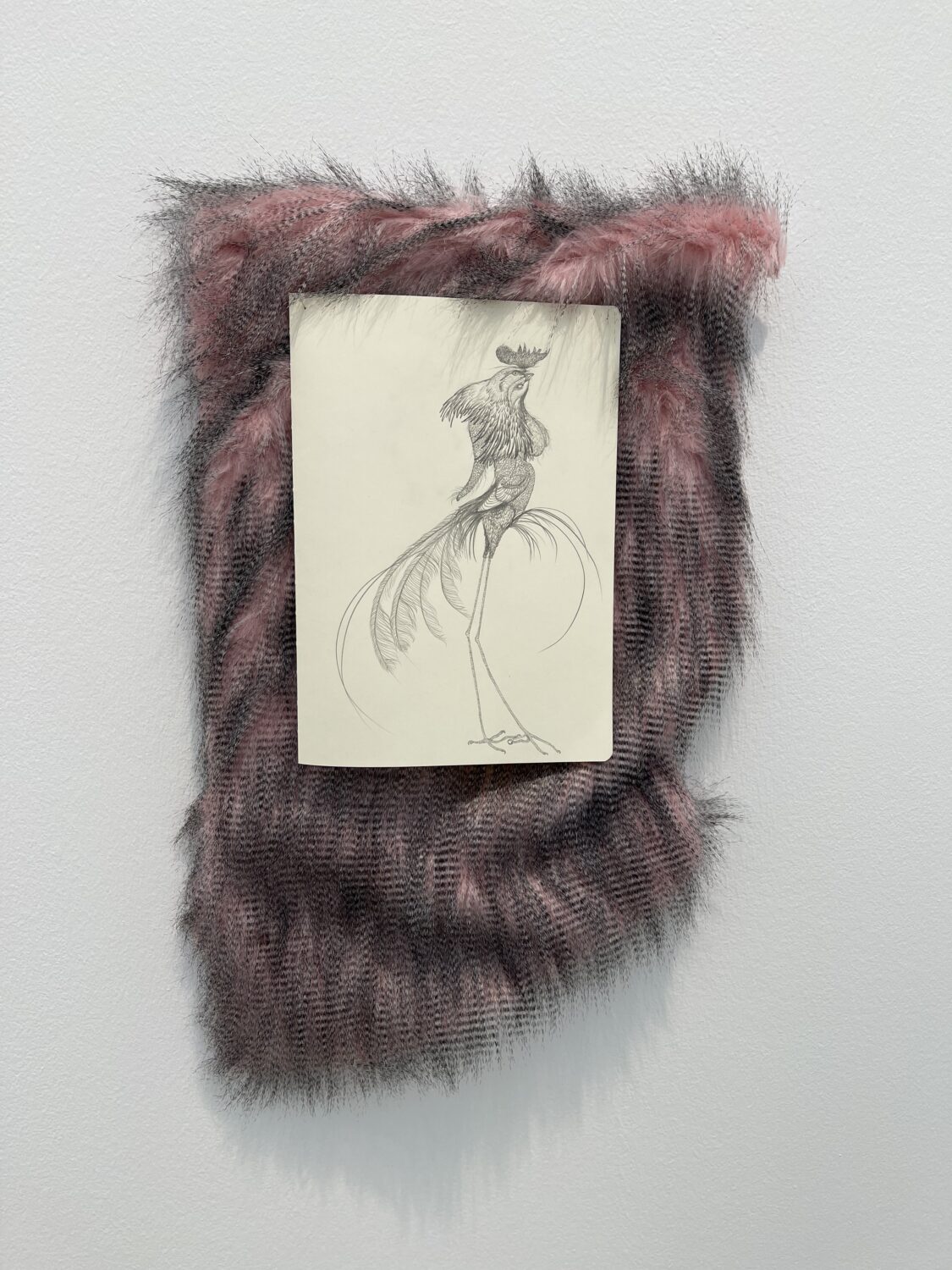 Hailing from Kosovo and presently based between Berlin, Mantua and Pristina, Petrit Halilaj's practice explores the artist's profound and complex relationship with his birth country's recent history, broaching an intricate web of political and cultural tensions. His work, while delving into collective memory, draws its essence from personal narratives, birthed through intimate experiences and cherished moments with loved ones. His distinctive, sometimes audacious, approach to exploring reality invites deeper contemplation on themes like freedom and cultural identity. Almost valued like family members in his work, animals hold a significant place for Halilaj. As evidenced in ChertLüdde's Frieze presentation, chickens in particular have established themselves as a reoccurring motif in the artist's output.



Feature image: James Lewis, Nir Altman, Booth H20