5 Contemporary Works Of Art Reinterpreting The Bouncy Castle
Exploring the potential of air as a building material, these diverse contemporary works pay homage to inflatable art pioneers of the 60s like Quasar Khanh, as well as San Francisco-based architecture collective Ant Farm. While expanding on, and at times entirely departing from, the classification of a bouncy castle, these immersive blow-up installations employ similar principles to the kids' party favourite. Utilising their interior and exterior surfaces to create dynamic and novel spaces, these transient structures offer unique environments for engagement and participation, functioning as relational artworks in their own right.



Air-Mountain || Aether Architects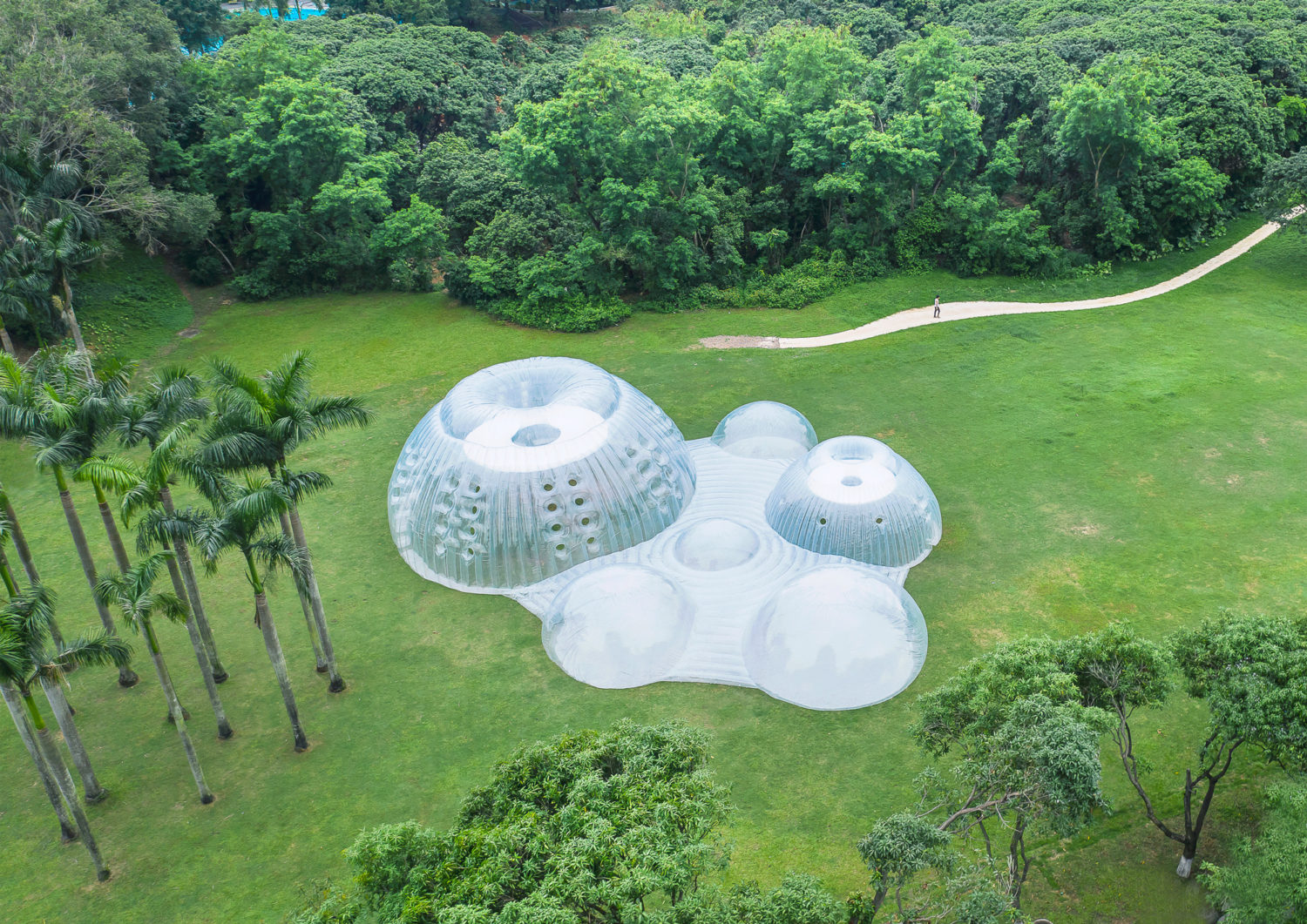 Visitors to 2019's OCT Phoenix Flower Festival in Shenzhen, China encountered an unusual inflatable pavilion by Aether Architects. The translucent structure, Air-Mountain, served as a protective exhibition space and a surface for people to climb up and over. Inflated hemispheres with a range of dimensions and textures were grouped together via a ribbed topography, and included air holes to allow visitors space to breathe. Aether was founded by architect Zelin Huang, who also has a background in fine art.



Spacebuster || Raumlabor Berlin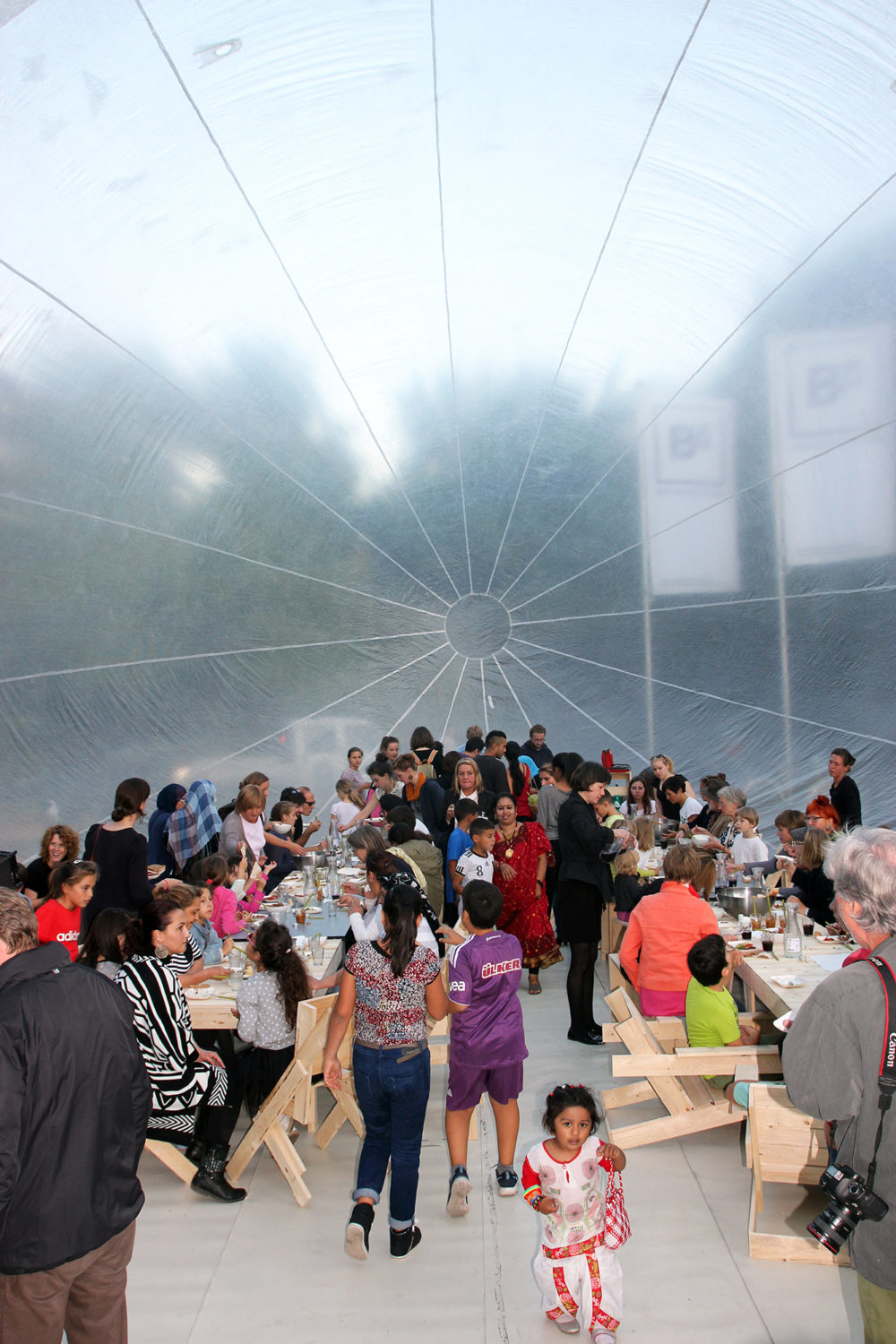 Since its inception in the late 90s, Berlin-based collective Raumlabor has worked on a diverse range of projects, from urban interventions and master plans to public art and collaborative building workshops. Back in 2009, Raumlabor presented a mobile, inflatable pavilion called Spacebuster in New York. The pavilion is comprised of an inflatable bubble-like dome that emerges from its self-contained compressor housing. The dome expands and organically adjusts to its surroundings. The material is a sturdy, specially designed translucent plastic, allowing the varying events taking place inside of the shelter to be entirely visible from the outside.



On Space Time Foam || Tomás Saraceno
Created for the HangarBicocca in Milan, On Space Time Foam is an impressive suspended work by Tomás Saraceno, composed of a transparent surface accessible to visitors, hanging at a height of 20 metres and covering 400 square metres on three layers. Known for his structures that draw the public into extraordinary spatial and emotional experiences, the large soft and floating film welcomes visitors who find themselves moving mid-air between the floor and the ceiling. The work transforms architecture into a living organism, one that breathes thanks to the movements of those who cross it.



Pleasure Grounds || Lee Boroson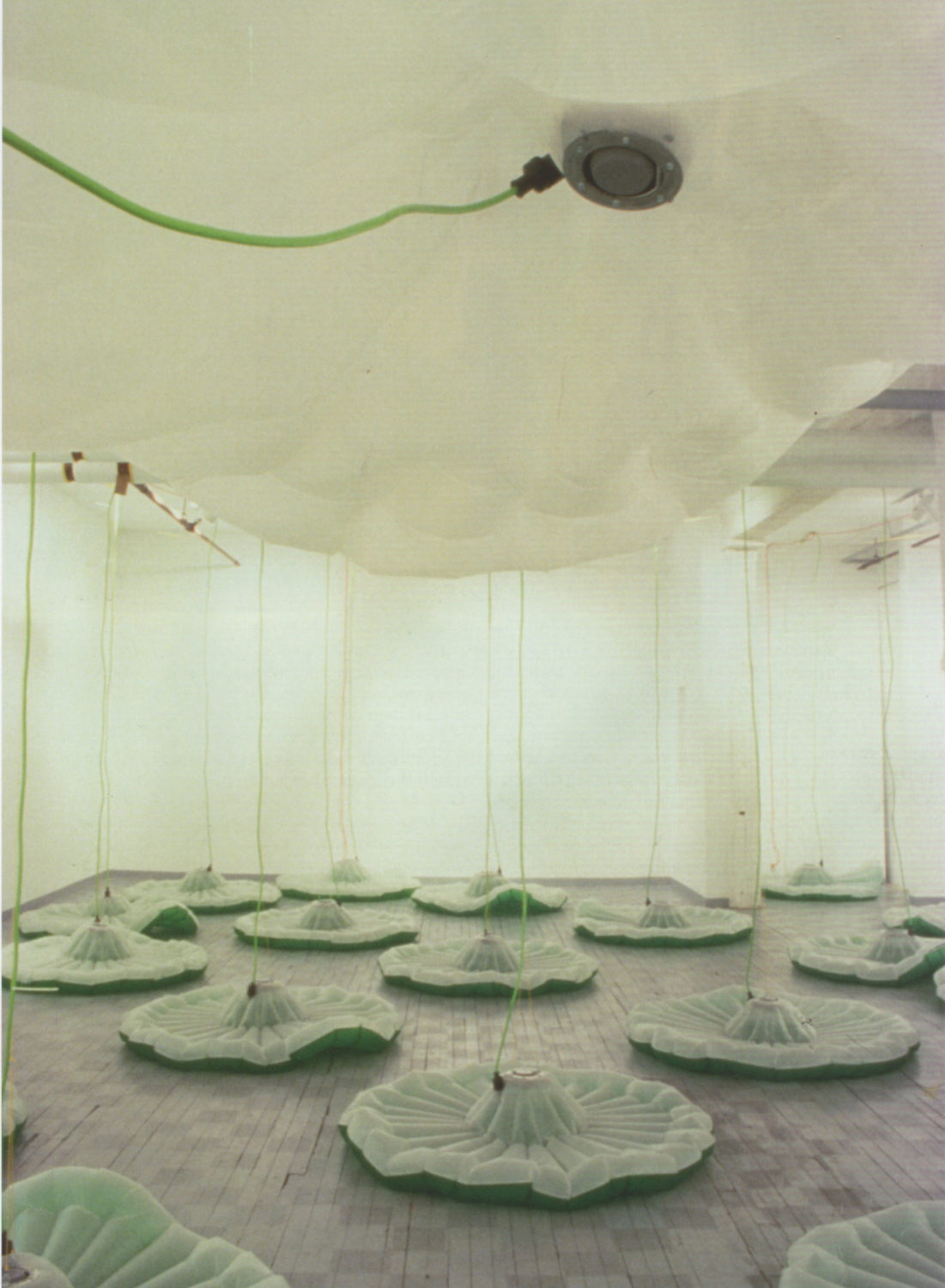 New York-based artist Lee Boroson creates immersive installations that use inflatables, fabric, and light to create phenomenological experiences based on elemental forces in nature. Boroson has been creating his whimsical inflatable environments since the early 90s. Comprising huge nylon structures filled with air and, for the most part, suspended from the ceiling, the artist's skills in engineering as well as his playfulness come together to create his signature surreal dreamscapes. 



The Hotel Rehearsal || Alex Schweder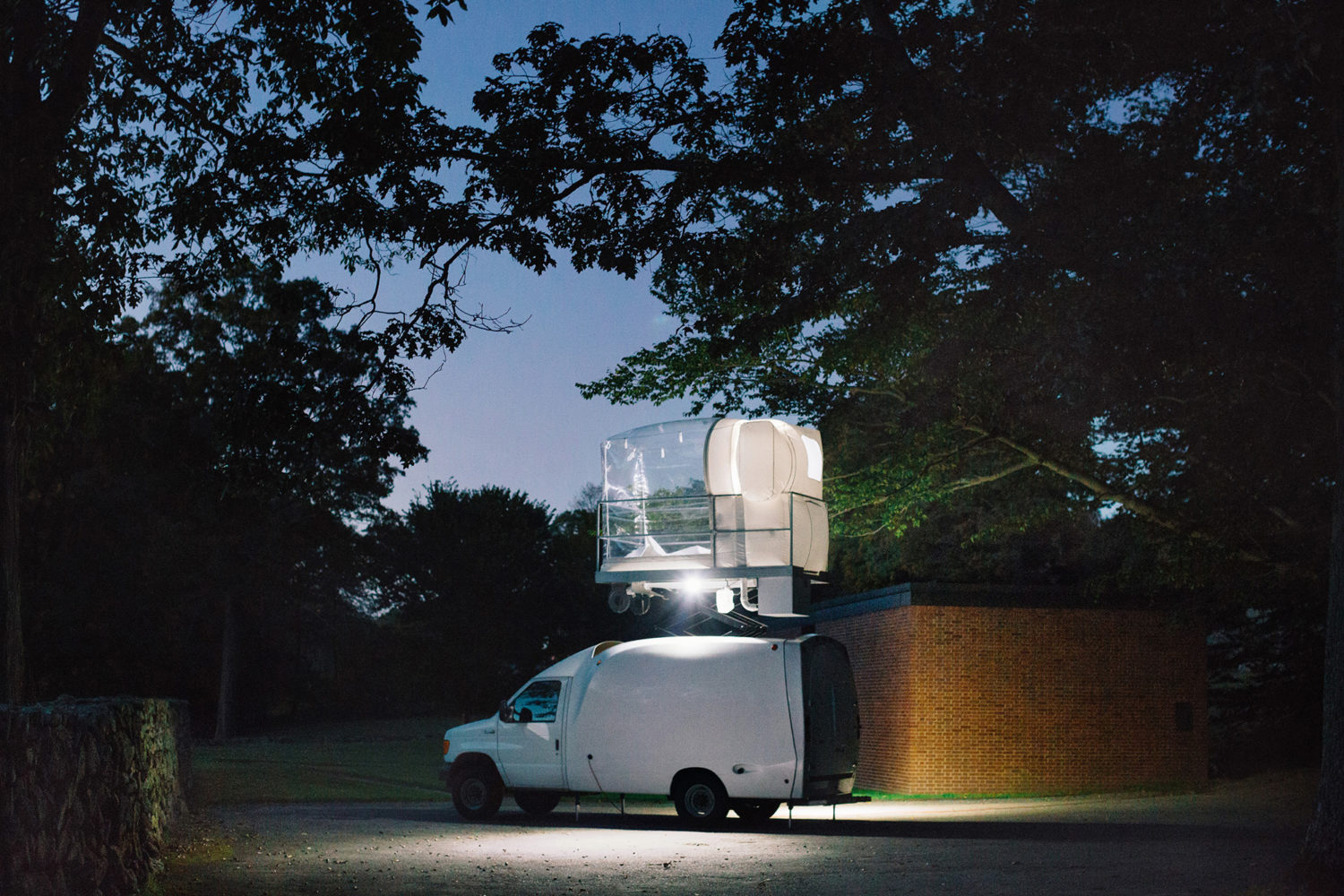 Artist Alex Schweder's portable project speculates that architecture is enacted as well as built. Practising what architects call 'programme', this accommodation drives between parking lots rehearsing 'hotelness' and its accompanying view by combining a van, a scissor lift, and an inflatable room. Using the main transportation modes of the city and the suburb, an elevator and an automobile, The Hotel Rehearsal is a building that moves in both directions. Through these omni-cartesian abilities, guests can change what they see from their window by either raising and lowering their air engorged vinyl shelter or driving to another lot.



Feature image: On Space Time Foam, 2012, © Studio Tomás Saraceno. Photography by Alessandro Coco (via Studio Tomás Saraceno)